Warning: contains plot elements from Mission: Impossible – Dead Reckoning Part One
There's always an element of nominative determinism to movie spies. Jason Bourne went through a painful rebirth as a baffled ex-killing machine. James Bond is tethered to queen and country come thick or thin. Tenet's Protagonist was, er, Tenet's protagonist. And, most obviously of all, Mission: Impossible's main man Ethan Hunt is always looking for something.
So far Hunt has gone looking for: a list of CIA agents' covers; a virus which makes you bleed out of your face; a mysterious something or other called the Rabbit's Foot; a Russian nuclear missile launch control; a mysteriously encrypted file only the Prime Minister can unlock; and plutonium cores for nuclear weapons. This time, in Dead Reckoning Part One, it's one half of a cruciform key (we're a multiverse-jump away from Indiana Jones And The Last Crusade here) which controls the very heart of a super-intelligent A.I. called The Entity.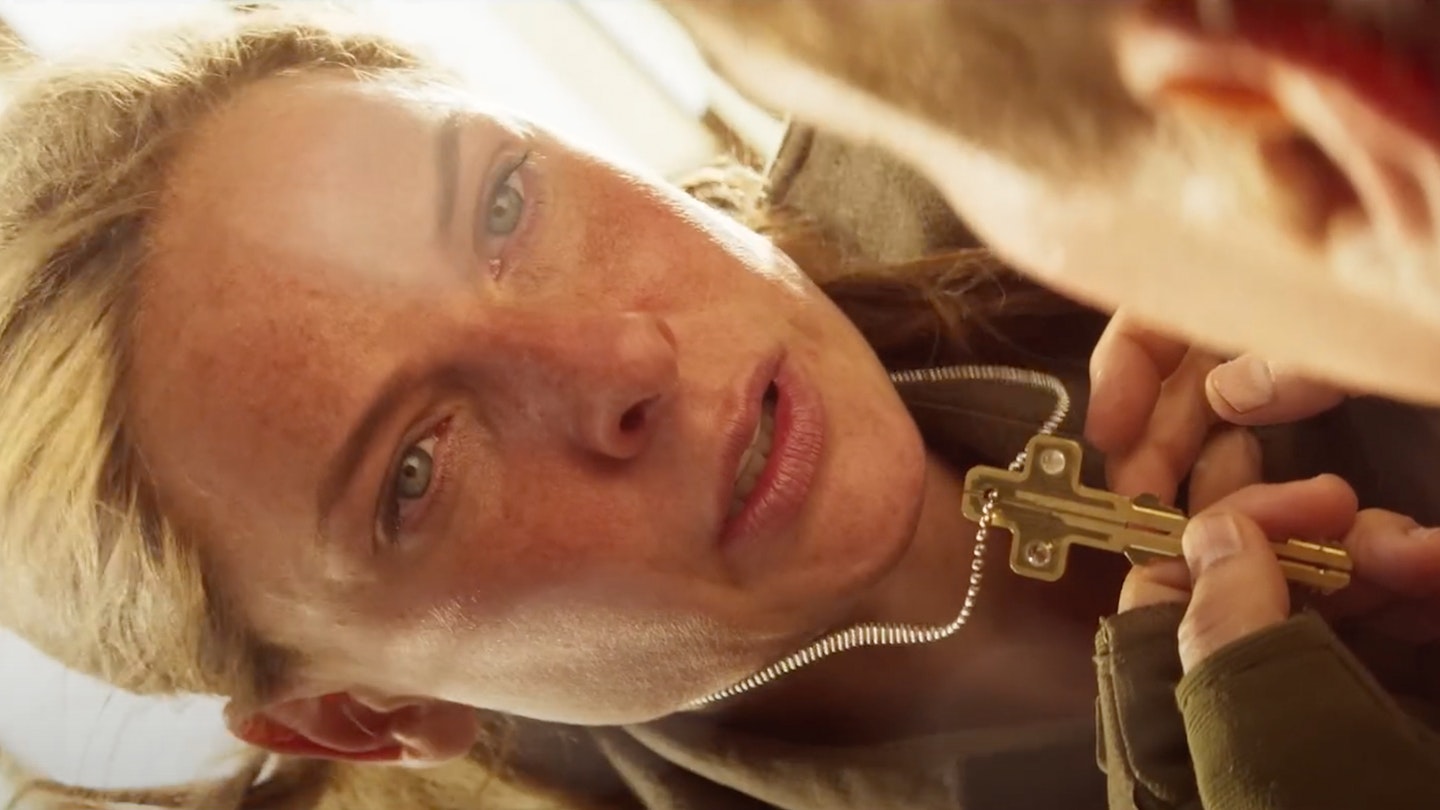 A good MacGuffin is as much a part of a decent spy story as any laser-watch or shadowy cabal of bad guys. Put-upon heroes have been haring around in pursuit of them since before cinema put the first existentially-important-but-ultimately-not-that-interesting items just out of its heroes' reach. Alfred Hitchcock's definition is the one we usually come back to. As Hitch explained it, the term MacGuffin came from a (very bad) gag about two Scotsmen on a train. One guesses that a box in a luggage is a MacGuffin, a contraption for catching lions in Scotland; the other says there are no lions in Scotland. "Well then, that's no MacGuffin," says the first man. "So you see," Hitchcock explained in a 1939 lecture, "that a MacGuffin is actually nothing at all."
Dead Reckoning is less Mission: Impossible, more MacGuffin: Terrifyingly Plausible
It doesn't matter what a McaGuffin is, only that the MacGuffin matters to the people in the story. The Mission: Impossible series has made a point of sticking to the most nothing-at-all MacGuffins it possibly could. The Rabbit's Foot from M:I was a real high point in that regard. It was a… biohazard? I think? Something like that. Didn't matter. Other entries in the series were less naked about it, but none of them were particularly serious about the focus of Hunt's hunts. Yes, granted, nobody wants terrorists getting hold of nukes or viruses which make you bleed out of your face. But you could swap the MacGuffins around between films, and they'd work exactly as well as they already do. Crucially, the Mission movies aren't about those things that Hunt is after. They're about his relentless drive to sort out wrong 'uns, and Tom Cruise's relentless drive to look like he's definitely going to die doing a stunt.
This time around, though, Hunt's MacGuffin isn't really a MacGuffin. Choosing an artificial intelligence as the thing the IMF is on the trail of is a lot more pointed than Mission usually allows its plot motors to be. Dead Reckoning is less Mission: Impossible, more MacGuffin: Terrifyingly Plausible.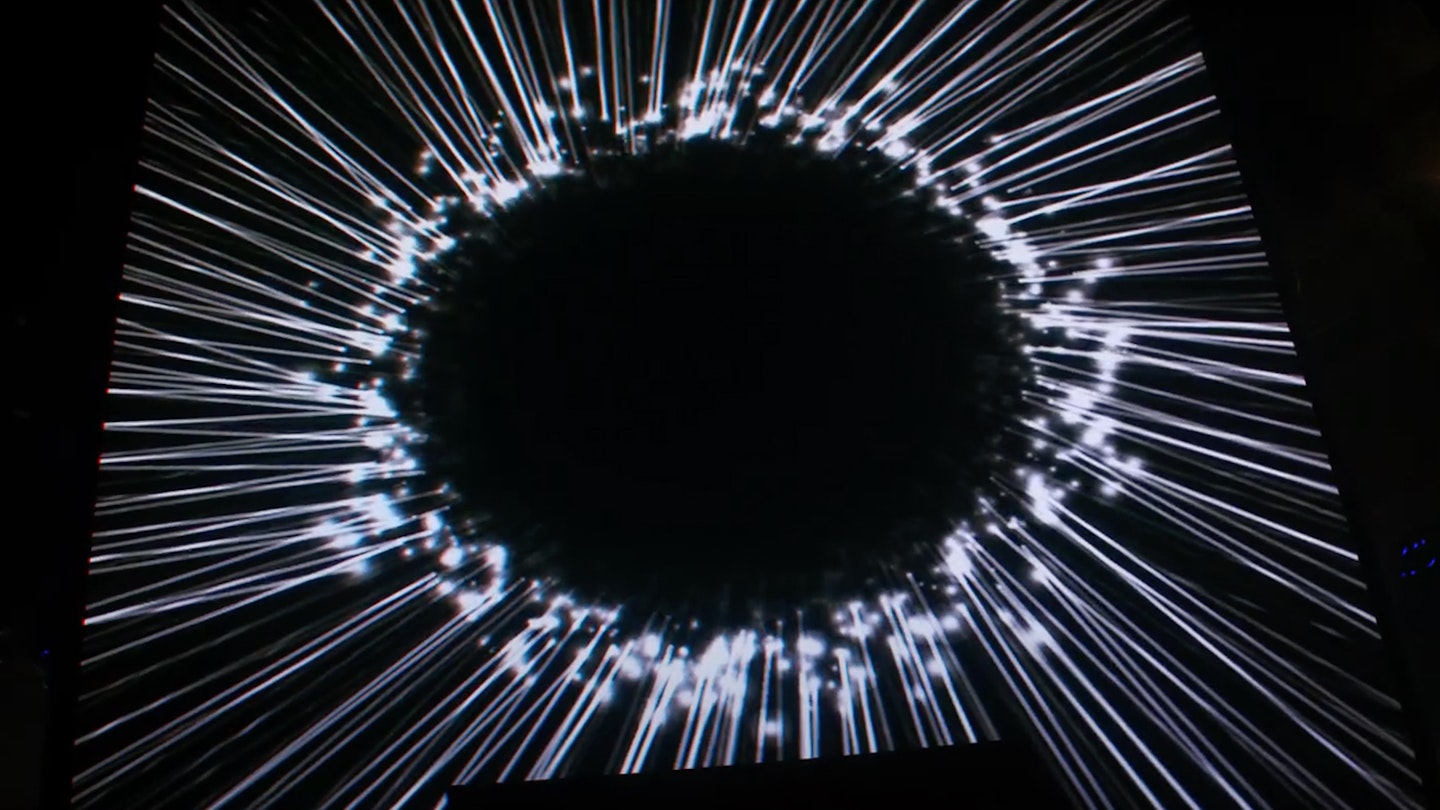 For one thing, The Entity actually has a presence within the world as Hunt tries to track it down. We see it a lot, most obviously at the club in Venice where he and Grace meet Vanessa Kirby's White Widow. As the humans needle away at each other, shards on the screens around them rove and focus like Sauron's eye, at first benign and then seeming to take fright at Hunt and Grace.
Soon the screen itself is the enemy, and its tendrils stretch into every bit of tech Hunt has access to. He can't even trust that he's really hearing Benji anymore on his comms, now that The Entity can mimic his voice and send him down Venice's blind alleys. The IMF has to shift into a delightfully retro mid-'90s set-up, with images split across dozens of cathode ray monitors like it's a vintage episode of Crimewatch.
Dead Reckoning is actually about A.I. in a way that other installments weren't actually about nukes or biotech or the Rabbit's Foot. The Entity is everything and everywhere, and the air of paranoia comes less from your usual cat-and-mouse thriller vibes and more from a genuinely oppressive sense that, for Hunt, there's no hiding place, and no way of believing what's in front of his eyes anymore. None of the other MacGuffins were new to audiences when they came to the Mission-verse. Post-Cold War, nuclear annihilation has drifted in and out of our consciences, and pandemics were the stuff of dystopia until very recently. The A.I. revolution, though, is perhaps the gigantic shift in how we see ourselves and how we feel about the future. Nothing truly terrible has happened… yet. But Dead Reckoning tickles that bit of your amygdala which wonders whether you're going to be throttled by your toaster in the near future.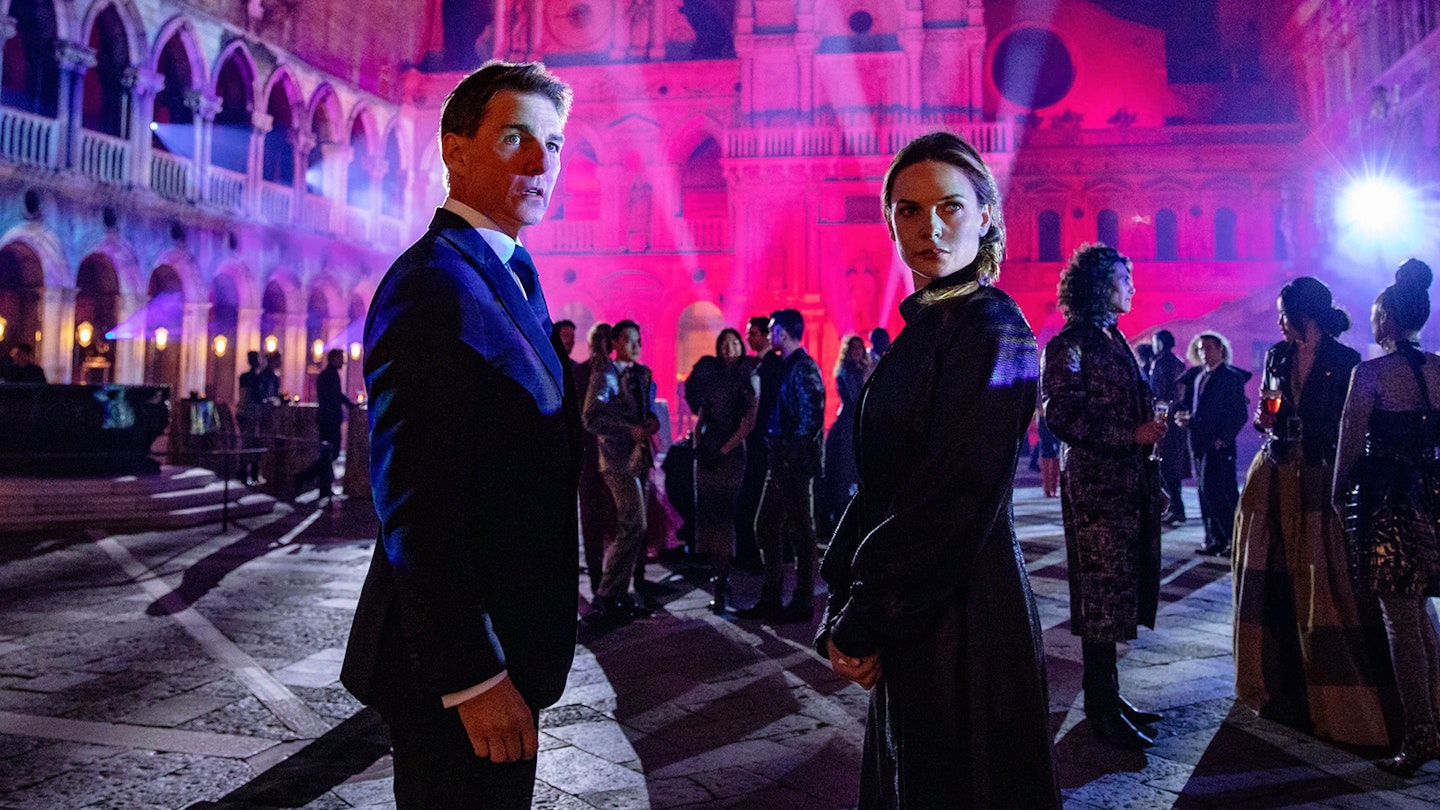 There's something else here too. This is less Ethan Hunt versus A.I. than Tom Cruise versus the death of the proper, old school blockbuster. Cruise is perhaps the most wildly committed of the great cinema enthusiasts, a guy who's evangelical about the power of seeing impossible missions completed on the most gigantic screen possible and with as much risk to his personal wellbeing as he can get away with. And you know what else wouldn't be affected by The Entity? Old-timey cinema projection rooms.
Cruise's whole ethos is that there's nothing to beat the unpredictability and jeopardy of seeing someone do something for real, and he's been proven right again and again. The Top Gun: Maverick crew probably wouldn't have put up with the punishing pre-shoot schedule – flying, training, puking, flying, puking again – if they hadn't recognised that every single grunt, groan and hwurrrp would end up on screen. (Well, figuratively speaking.) And so, 27 years into a franchise which tends to explode its way from silliness to absurdity and back again, Dead Reckoning has given Hunt something to chase which finally means something: that the star who plays him is more powerful and potent than any algorithm you can throw at him.
Mission: Impossible – Dead Reckoning Part One is in UK cinemas now