In a decorated career spanning over 20 years, Idris Elba – the man, the myth, the legend – has pretty much done it all. The London-born actor has worked with the likes of Ridley Scott, Guillermo del Toro, and Taika Waititi, traversing drama, comedy and action with ease, putting his talents into directing and producing, and even forging a music career as a DJ. (He also briefly appeared on a Taylor Swift album and supports Arsenal – a cherry on top, for fans of either persuasion.) And while he might not be the next James Bond (at least, that we know of yet), Idris Elba makes an impact on the culture wherever he goes.
From intimate character dramas to major genre blockbusters, Elba's versatility as an actor is matched by his magnetism – but what stands as his best performance in his career? Grab a 'Da Bomb'-coated chicken wing from Hot Ones ("Oh shit!") and let's tuck in – coughing memes sold separately.
Idris Elba's 10 Best Movie and TV Roles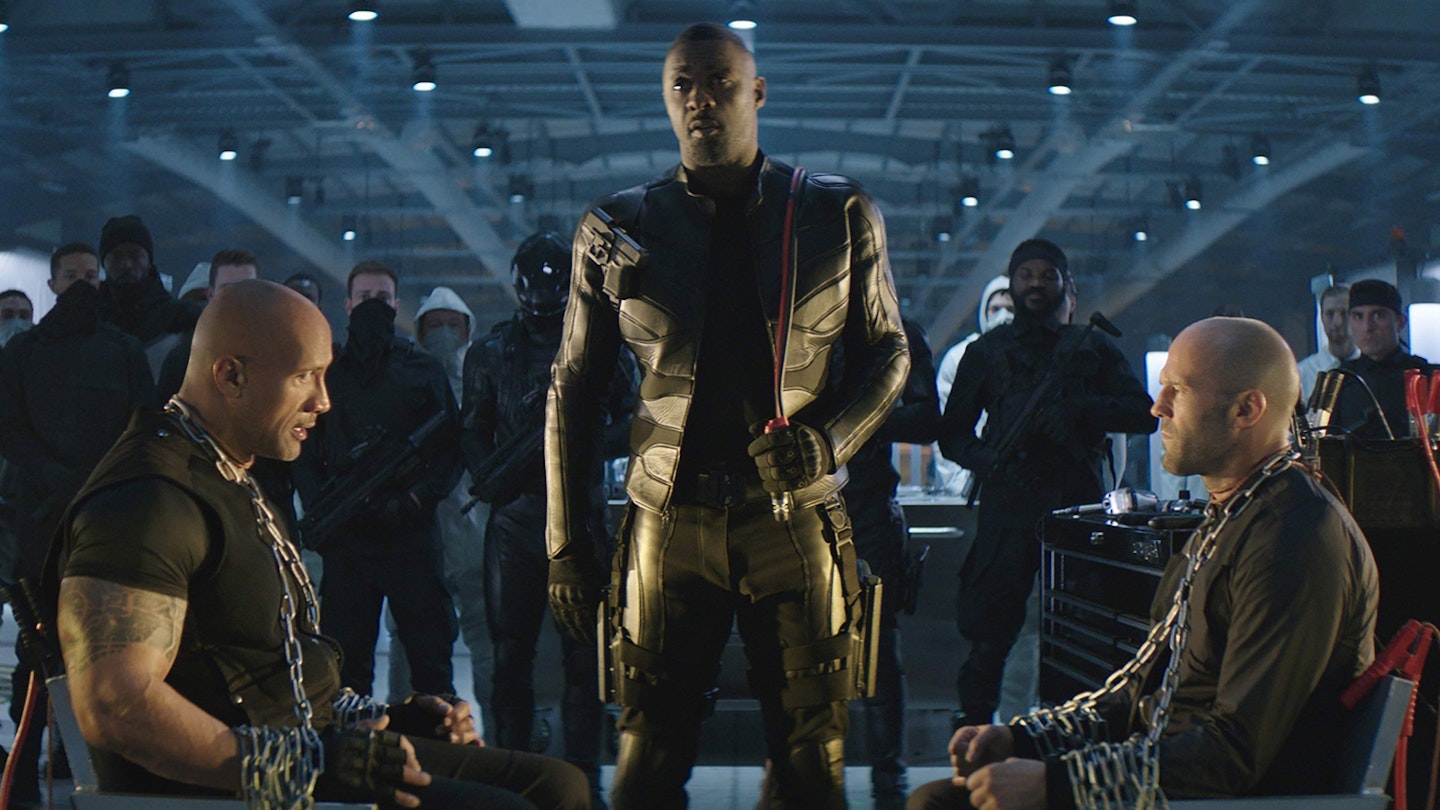 1 of 10
10) Brixton – Fast & Furious Presents: Hobbs & Shaw
When a character professes themselves to be "Black Superman", you stand up and take notice – or, in the case of Hobbs (Dwayne Johnson) and Shaw (Jason Statham), sit down and get electrocuted. Elba's role in the Fast & Furious spin-off is, frankly, ridiculous – a half-man, half-cybernetic super-soldier named after South London's most popular destination. But he really commits, bringing the necessary bravado to play a villain enabled with superhuman strength, speed and durability (thanks to bionic enhancements after suffering near-fatal injuries), whose ruthless and relentless mentality adds weight to a character who wholeheartedly believes he's the future of mankind. The entire concept of Brixton is a perfectly silly antagonistic foil for the Hollywood muscle-men duo of Johnson and Statham, his qualities threatening the established, old-school elite. Elba not only matches them punch-for-punch, but gets maximum fun out of the role.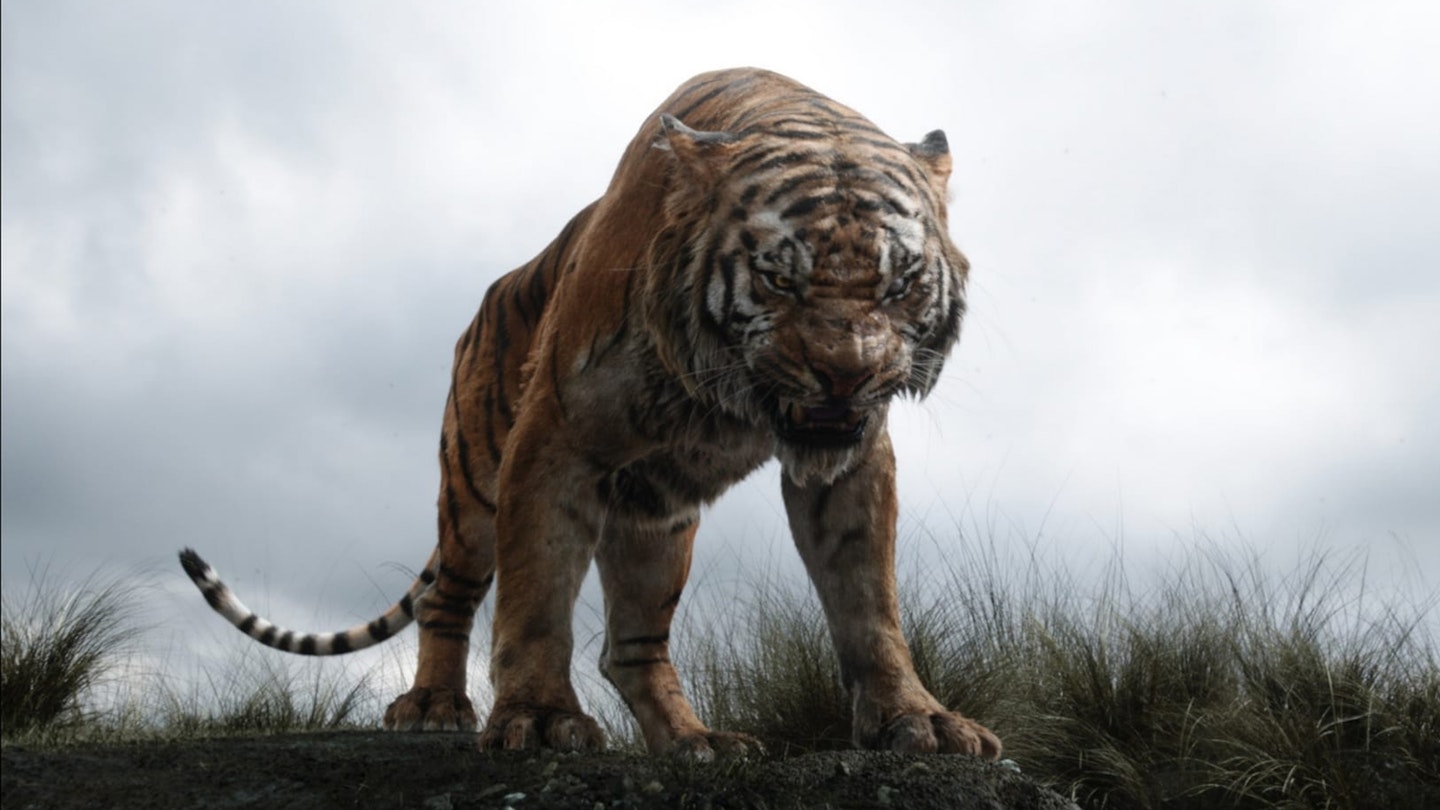 2 of 10
9) Shere Khan – The Jungle Book
Voice acting has made up a fair portion of Elba's career, lending his distinctive rumble to Disney's Zootropolis, Finding Dory ("Gerald!") and most recently Knuckles in Sonic The Hedgehog 2. But it's as Shere Khan in Disney's 2016 remake of the Rudyard Kipling classic that Elba really excels. He embodies Khan's menacing calculation, carrying the scars inflicted by the 'red flower' and his savage desire for vengeance against humans. From the first scene he's introduced, sensing Mowgli's presence and uttering the threat, "How many lives is a man cub worth?", he's totally chilling – a vindictive, ticking time-bomb, toying with every word of dialogue in scenes dripping with unease. While the animated original is a jazzy jaunt through the jungle, Jon Favreau's version is more of an intense chase-movie – and Elba's villainous Shere Khan is one hell of a foe to be running away from.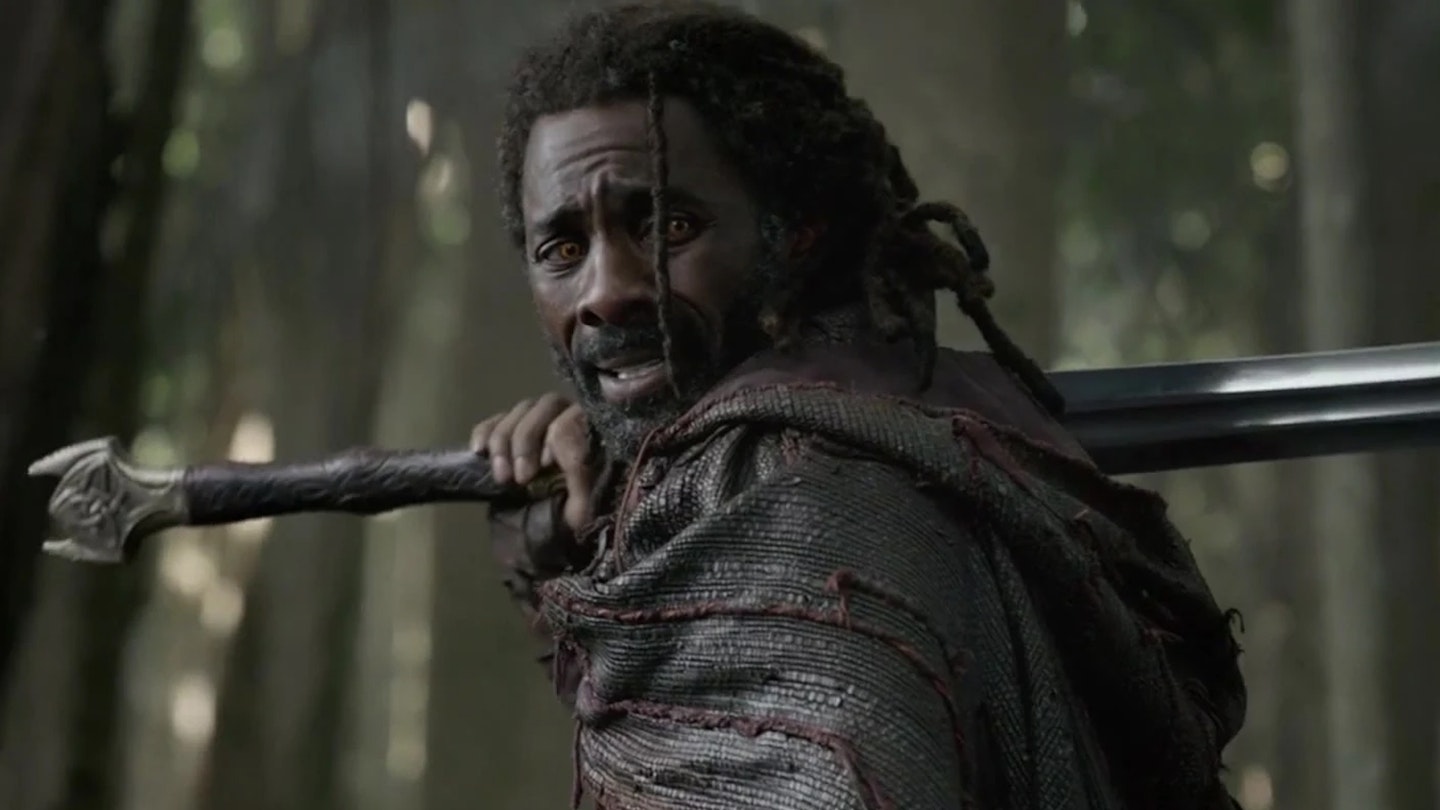 3 of 10
8) Heimdall – Thor
The criticism Elba received when he was first cast as the all-seeing, all-hearing Norse God Heimdall in Kenneth Branagh's Thor was undeserving; corners of the internet holding onto the ridiculous notion that Black people don't have a place in mythological adventures. Given his memorable appearances throughout the Marvel Cinematic Universe, it's Elba who is having the last laugh. As the guardian of the Bifrost, the nine realms and ally of Thor (Chris Hemsworth), Elba delivers the right amount of patience and measured restraint in managing Asgardian troubles. Taking down a dark elven spacecraft with a hidden cloaking device? No problem. For him, "Asgard is not a place, it's the people" and rewardingly, he gets to prove how far he's willing to fight for them. Whether or not his recent brief appearance in Thor: Love and Thunder is his last, his mark on the MCU has been made.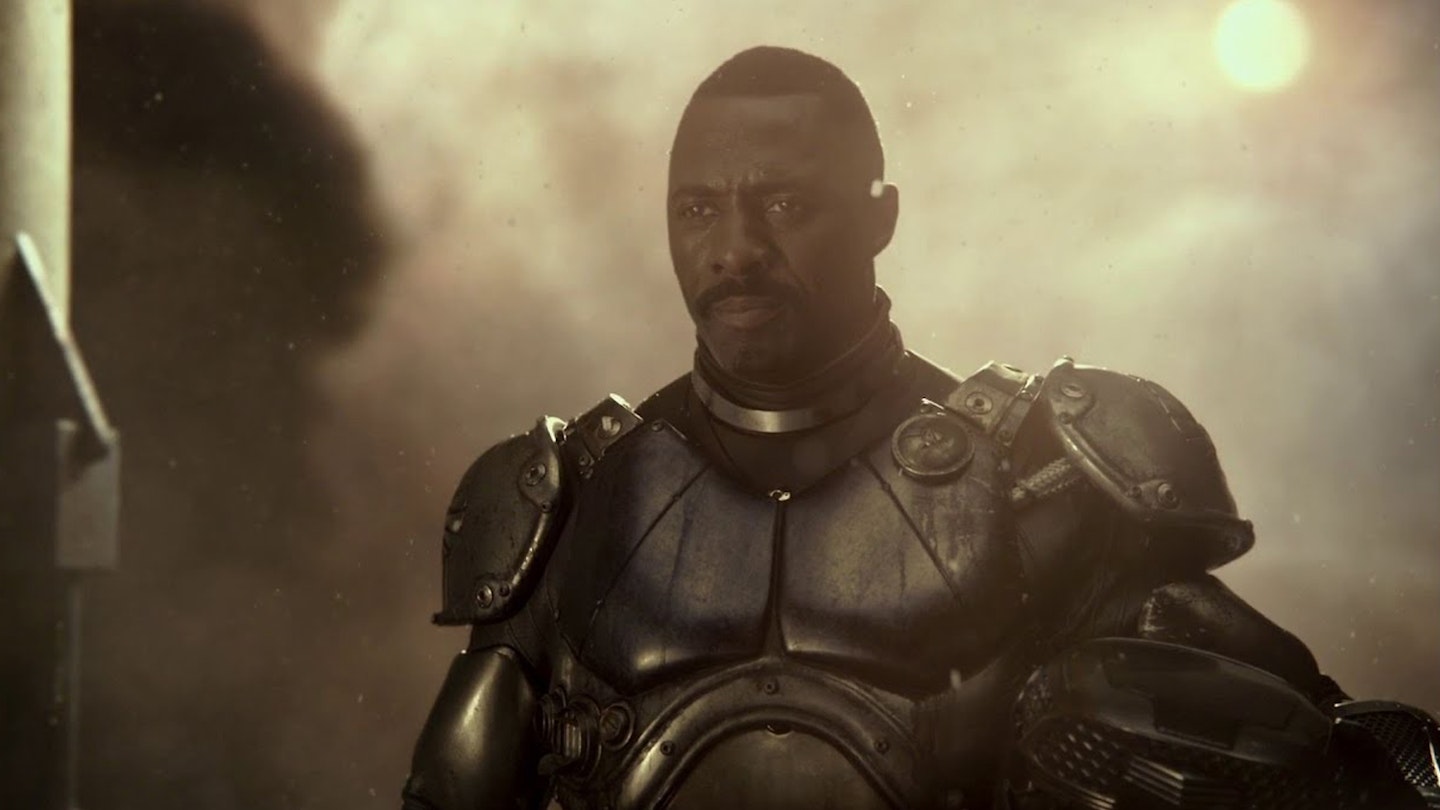 4 of 10
7) Stacker Pentecost – Pacific Rim
When the world is on the brink of extinction, who better to motivate you into "cancelling the apocalypse" than Stacker Pentecost? In Guillermo Del Toro's kaiju-brawling adventure, Elba's no-nonsense marshal of the Pan Pacific Defence Corps is never too far away from delivering a rousing speech, giving Bill Pullman in Independence Day a run for his money. And beyond those grandstanding moments, Elba brings a stoic calibre that makes it very clear who's the boss – just ask Charlie Hunnam's Raleigh Becket, who feels that trademark Pentecost wrath when he dares to lay a hand on the leader. Elba sells the ridiculously-named character's dedication and seriousness to save humanity against marauding monsters brilliantly, complementing Del Toro's fun, energetic and colourful direction. Oh, and he rocks a pretty cool 'tache in the process.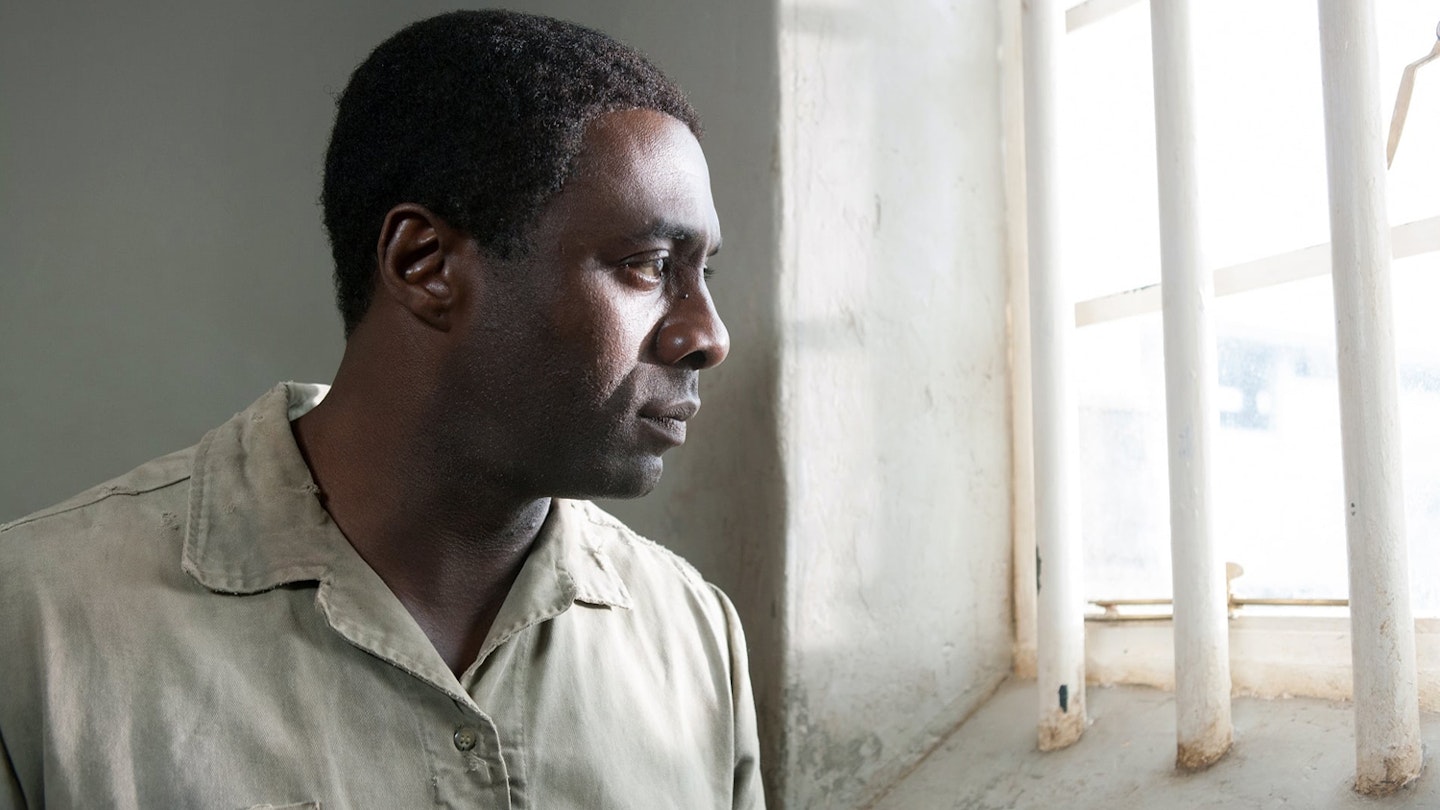 5 of 10
6) Nelson Mandela – Mandela: The Long Walk To Freedom
For any Black actor, stepping into the shoes of South Africa's most prominent and beloved anti-Apartheid leader and activist would have been a daunting experience. Yet to prepare for the role, Idris spent a night on Robben Island – right next to Mandela's old prison cell. Elba's vocal uncanniness and inspiring performance brings all facets of Mandela's life to the screen – from a lawyer, political activist, to his 27-year imprisonment, freedom, and eventual rebuilding of the South African nation as we know it today. But it's the personal struggles and sacrifices which Elba puts into gut-wrenching perspective, humanising the injustice caused by Apartheid laws and governance. The film subsequently became a memorial and celebration of the real-life Mandela – who, in a bizarre twist of fate, sadly passed away at at the age of 95 while the film was screening at its London premiere.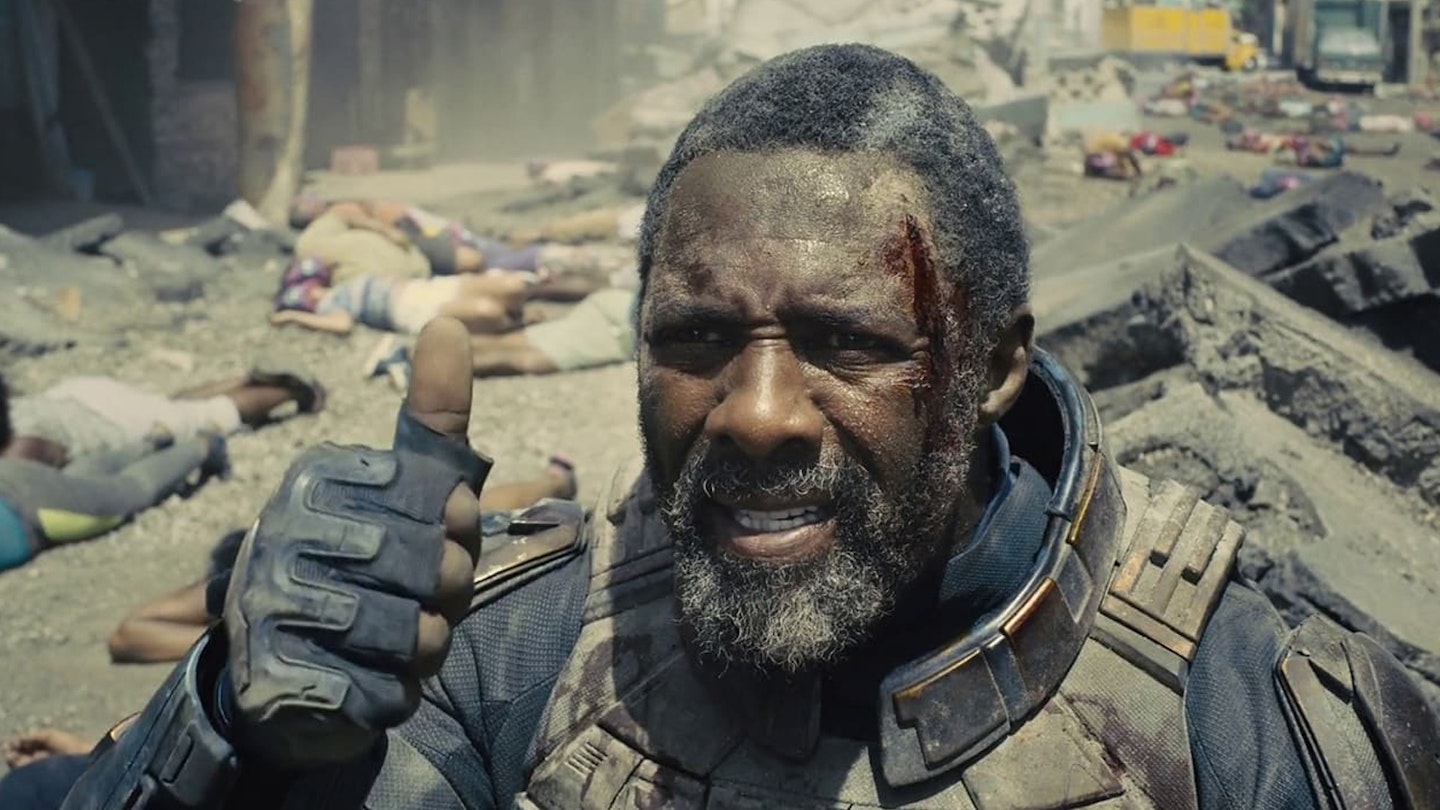 6 of 10
5) Bloodsport – The Suicide Squad
The beauty behind Elba's Bloodsport is the way that he remains the sanest person in a room otherwise packed with crazed, complicated anti-heroes. The slow, resigned frustration with which he grumbles, "Oh, for fucks sake" after hearing Polka-Dot Man's reserved glee at the thought of dying perfectly epitomises the wry humour of James Gunn's DC comics adaptation. Real name Robert DuBois, Bloodsport is a tooled-up mercenary left with no choice but to follow Amanda Waller's (Viola Davis) inauspicious plan to lead Task Force X to Corto Maltese to destroy all remnants of Project Starfish. While he regularly gets to spring into acton as the group's expert shot, Gunn's cleverly-written script allows Elba to demonstrate his natural comedic chops too. For a character who's so ballsy that he once stuck Superman with a Kryptonite bullet, his surprising fear of rats is not only a humorous beat, but has a rewarding arc and payoff too.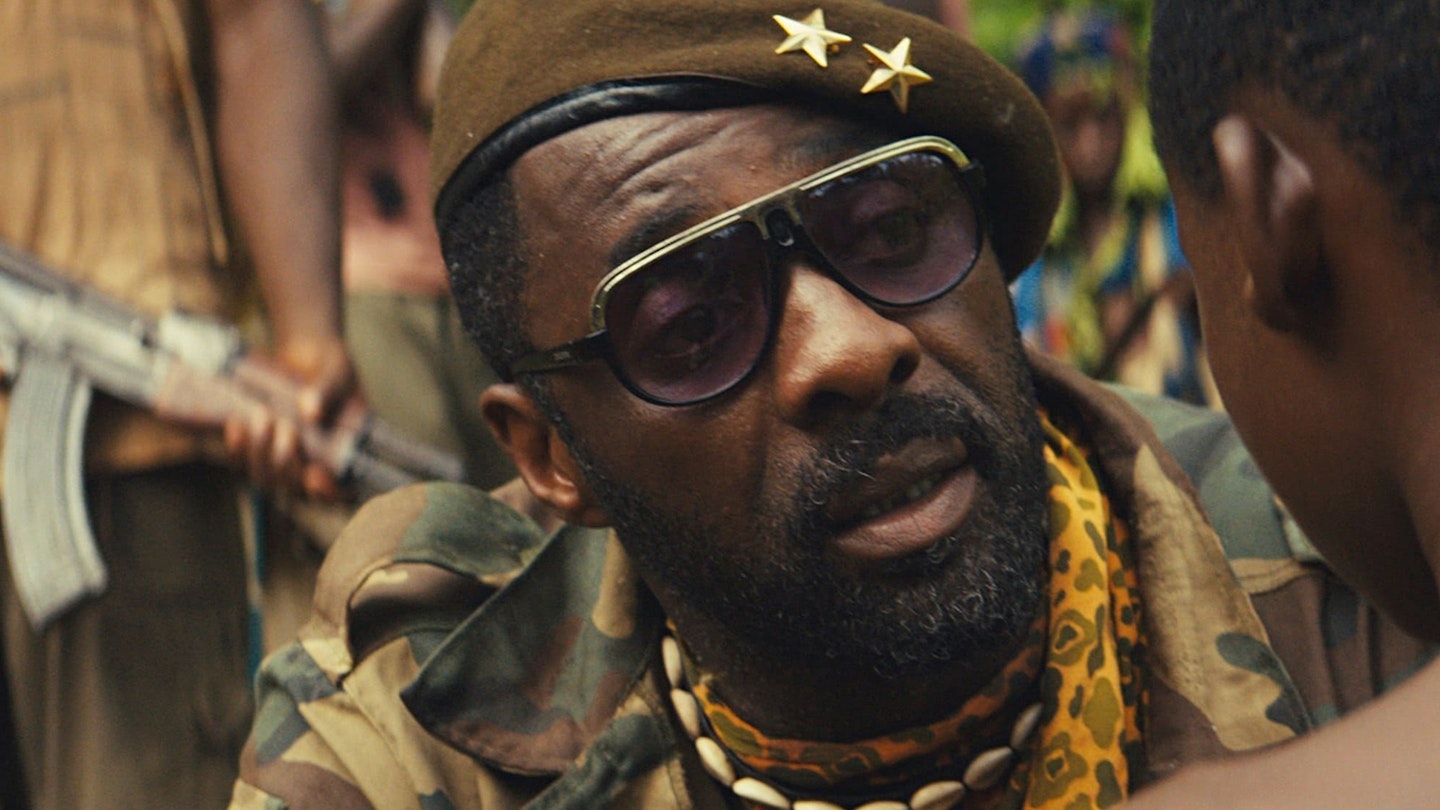 7 of 10
4) Commandant – Beasts Of No Nation
Playing an African warlord who recruits child soldiers in an unspecified West African country, Beasts should have garnered Elba his first Oscar nomination. In the film's most pivotal scene, he assembles his young NDF warriors to take out a nearby bridge – Elba deploying his considerable charisma to lead a rousing, spiritual-esque sermon before they descend onto their mission. It taps into the psychological depth of his performance, displaying his malicious, manipulative ability to take advantage of displaced children as weapons for his doing, and the demanding devotion he commands in return from his young army – an idea brought into focus by the Commandant's relationship with Abraham Attah's Agu who he takes under his wing. Beasts Of No Nation is not an easy watch, but it's an uncompromising tragedy of the devastating impacts of civil war with Elba fearlessly assuming the weight of a challenging role.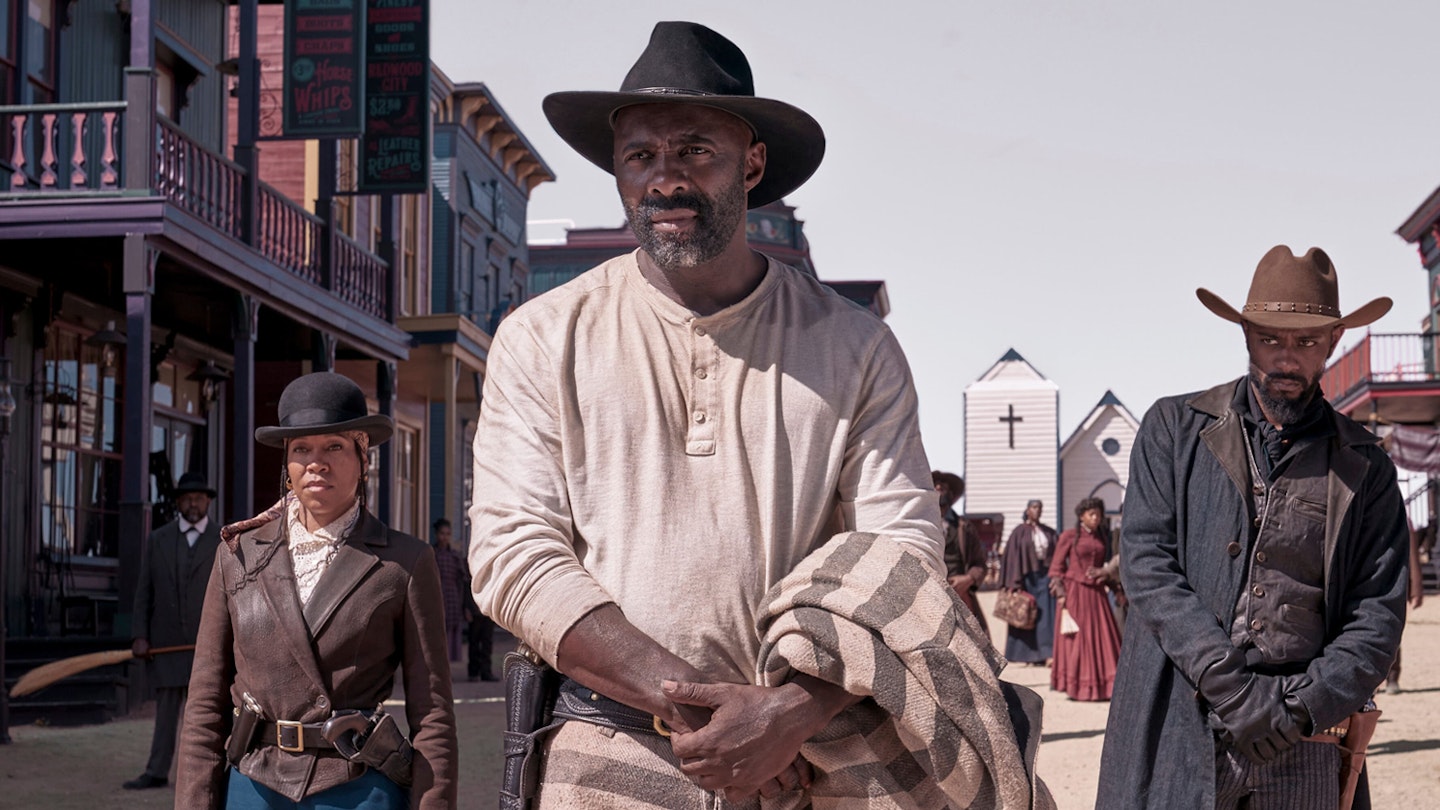 8 of 10
3) Rufus Buck – The Harder They Fall
This isn't the first time Idris Elba has donned a cowboy hat, having previously starring in Ricky Staub's Concrete Cowboy. But in Jeymes Samuel's feature debut – a film dripping with Black excellence – Elba crafts something truly special, and is rewarded with his coolest entrance to date. Freed and unleashed from prison by his gang, Rufus doesn't say much, but the respect he commands as he walks through a train carriage riddled with bullets and bodies speaks volumes. Underneath the steely poise and ruthless exterior is a nuanced character who desires Black unity and ownership in building Redwood (a pre-Tulsa community before the massacre). Rufus' violent methodology is open to scrutiny, but Samuels' film values the importance of representation in a genre that has often gone to lengths to depict Black characters as stereotyped slaves, or even erased the culture entirely. Elba understood this assignment and he owns it.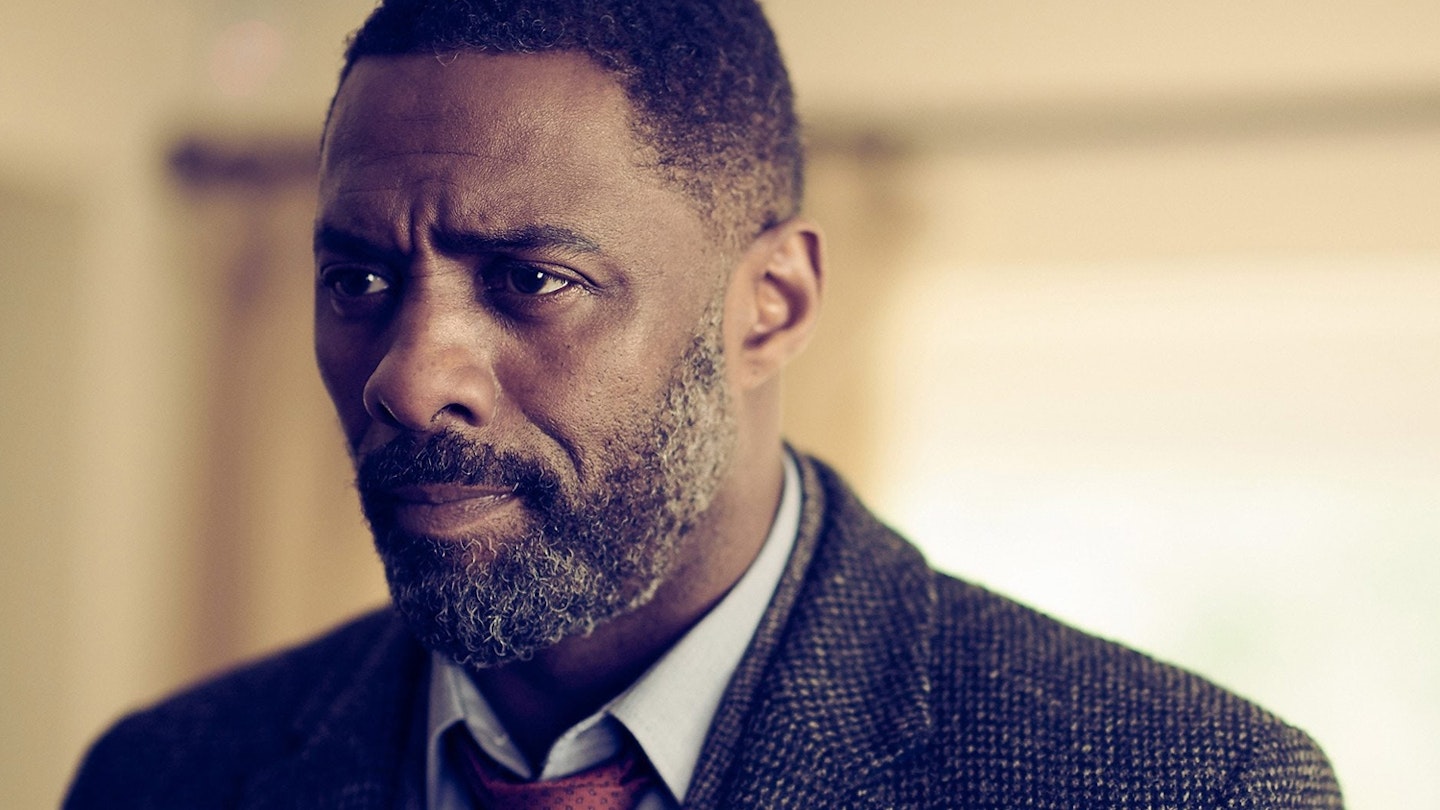 9 of 10
2) John Luther – Luther
Just as Indiana Jones is synonymous with his fedora hat and whip, DCI John Luther's grey coat, red tie and grey-coloured shirt has become iconic – an instantly-recognisable facet of Elba's most entertaining and indelible role. In a show that makes you think twice about buses, your bedrooms, and any other place an unsuspecting serial killer might lurk in the darkness, the prime quality of Luther – or 'Luuuuthhhaaa', as you might call him – is his unwavering dedication to the job, effortlessly slipping between heinous crime scenes, the criminal underworld, and his tit-for-tat companionship with Alice Morgan (Ruth Wilson). At the show's heart, Elba ties together Luther's complex morality, pulled between the darkness and the light, creating a tragically obsessive character. Luther turned Elba into a household name on British television – and with a movie on the horizon, we can't wait to see what kind of trouble he gets into next.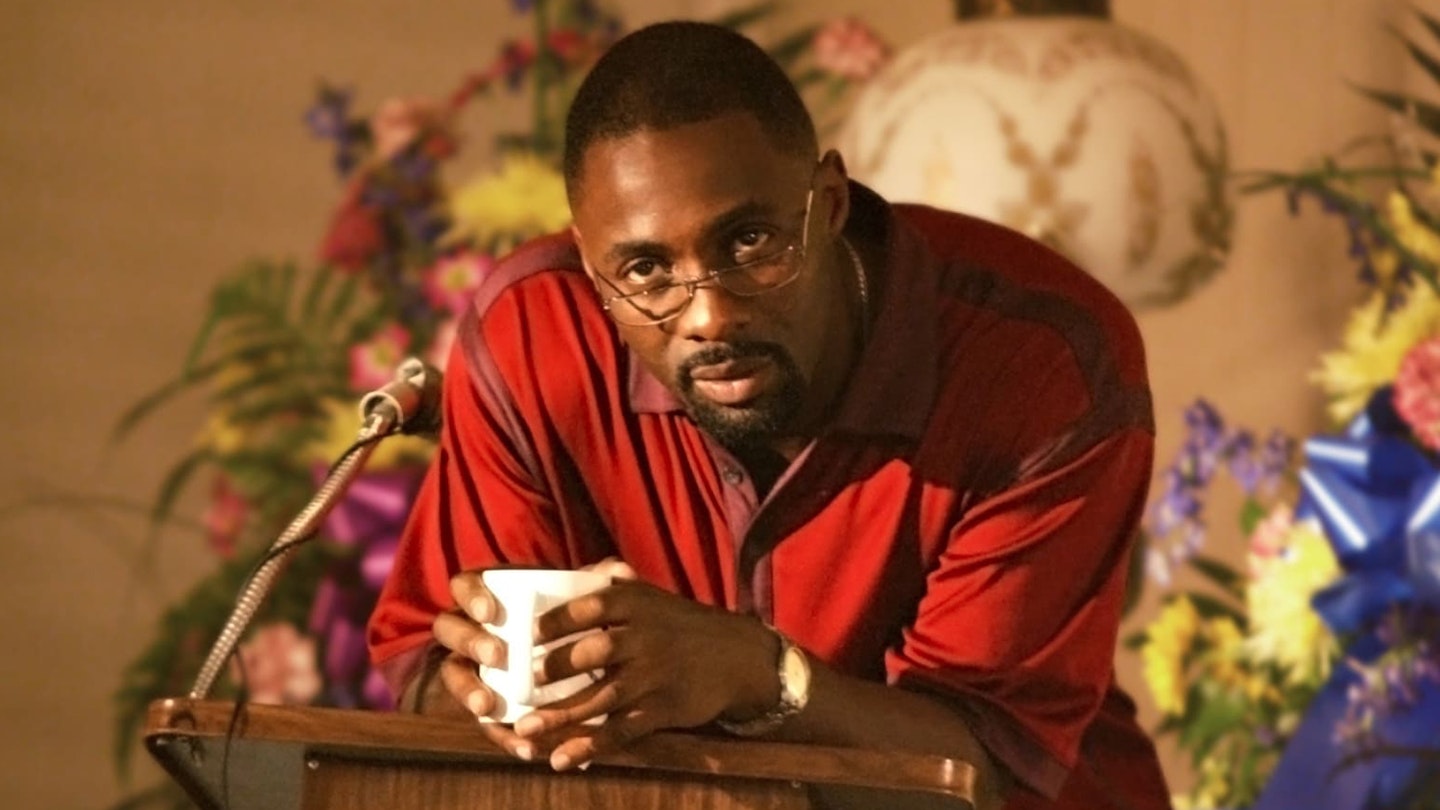 10 of 10
1) Stringer Bell – The Wire
Russell 'Stringer' Bell is a game-changer – not just because of his coldblooded stares and methodical demeanour, but because of how he maneuvers to turn Avon Barksdale's drug empire into a legit business. For three seasons of The Wire, Stringer masterfully played the game, combining his street-smart savviness in avoiding the attention of McNulty and the Baltimore PD with his educational mindset to maximise profit. The transformation of one of Baltimore's most dangerous players in David Simon's epic social commentary became the foundational role of Elba's journey to global superstar. Playing a character who can aspirationally see the bigger picture and uses questionable, ruthless morals to get there (including orchestrating Season 1's most heartless murder of a future Wakandan, aka the young Michael B Jordan), this remains his most indelible part. Stringer Bell is a character who saw the game differently – and at the end of the day, every decision was just business.