You can't accuse Disney of timidity when it comes to mining their back catalogue of animated classics for live-action lolly. The safe option would have been to have another crack at the clunkers — gussying up a Black Cauldron or an Oliver & Company. Instead, they've plumped for the classics, turning Sleeping Beauty into Maleficent, Cinderella into, well, Cinderella. And now, armed with those simple bare necessities of life — millions of dollars, and all the CG that can buy — Jon Favreau has tackled the beloved 1967 version of Rudyard Kipling's The Jungle Book.
When Bill Murray starts letting rip with a familiar tune the film finally swings.
The result is one of the most visually sumptuous blockbusters this side of Avatar. From the off, we are plunged into extraordinarily immersive surroundings — lush green forests, stark desert tundras, waters so enticing you might want to bring some trunks.
A photo-realistic world demands a photo-realistic populace, and here Favreau doesn't disappoint, filling his jungle with wolves, tigers and bears (oh my) that look like they've stumbled into the film from a National Geographic doc. Until they open their mouths and talk, of course, a phenomenon which takes a fair bit of getting used to.
The CG cast will undoubtedly be the focal point — it's hard to take your eyes off them, frankly — which might be a blessing in disguise, for the sole human performance, by newcomer Neel Sethi as Mowgli, is somewhat hit-and-miss. Greenscreen has defeated actors with far more experience, so it perhaps should be no surprise that Sethi struggles. He neatly captures Mowgli's sense of spirit and adventure, but all too often he's stiff and labored in his interactions with the CG menagerie.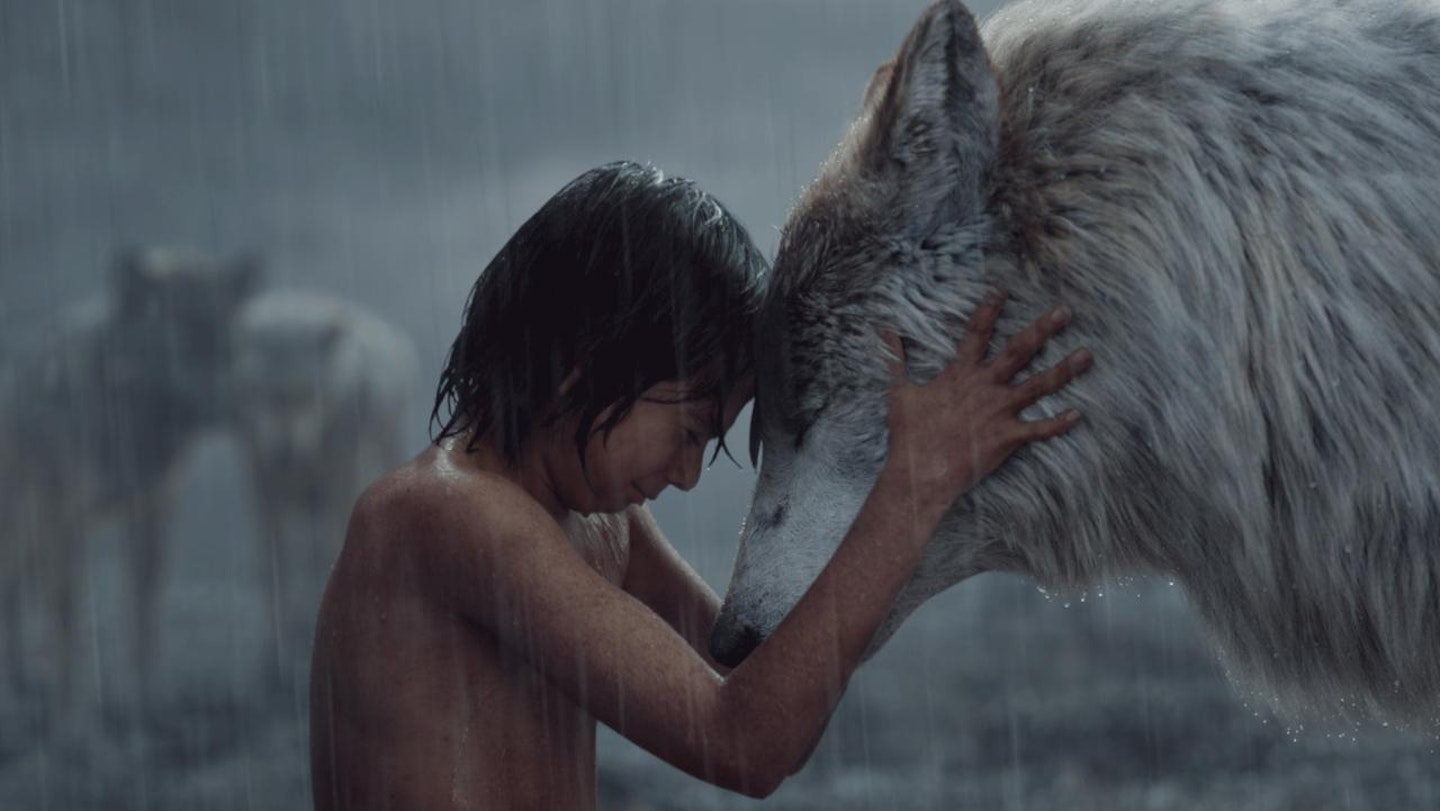 The original movie was a jolly affair, all uptempo tunes and jolly bonhomie. Even the vultures sounded like The Beatles. But without recourse to the cartoonish, this version is darker and more adult. The threat of death, of tearing teeth and claws, is never far away, whether it's in the guise of Idris Elba's slinking Shere Khan, Scarlett Johansson's seductive snake Kaa, or Christopher Walken's King Louie, who here is more Mafia Don than interfering ape. His growled version of I Wanna Be Like You is, frankly, terrifying.
It's only really with the entrance of Baloo, played by Bill Murray as a shambling stoner, that the laughs start to flow. Favreau's movie is more straight adventure than musical, but when Murray starts letting rip with a familiar tune, the film finally swings.