In news that will shock nobody, Marvel has confirmed today that its live-action shows produced in collaboration with Netflix – which have now vanished from that service in the UK – will indeed have a new home on Disney+ here in the UK from 16 March, as well as the US, Ireland, Australia and New Zealand, following the announcement for viewers in Canada last week.
The series moving over include Charlie Cox as Matt Murdock in Daredevil, Krysten Ritter as super-strong private eye Jessica Jones, Mike Colter as the bulletproof Luke Cage, Jon Bernthal's ruthless The Punisher, Finn Jones as the immortal Iron Fist, and team-up show The Defenders. Marvel and Disney also used this opportunity to highlight Agents Of S.H.I.E.L.D. – somewhat puzzling given the show is available to stream on the platform already – and the eagle-eyed amongst you will notice that other MCU-adjacent-but-not-really series The Inhumans is not mentioned (though it is also available on Disney+ in the UK). Can't think why.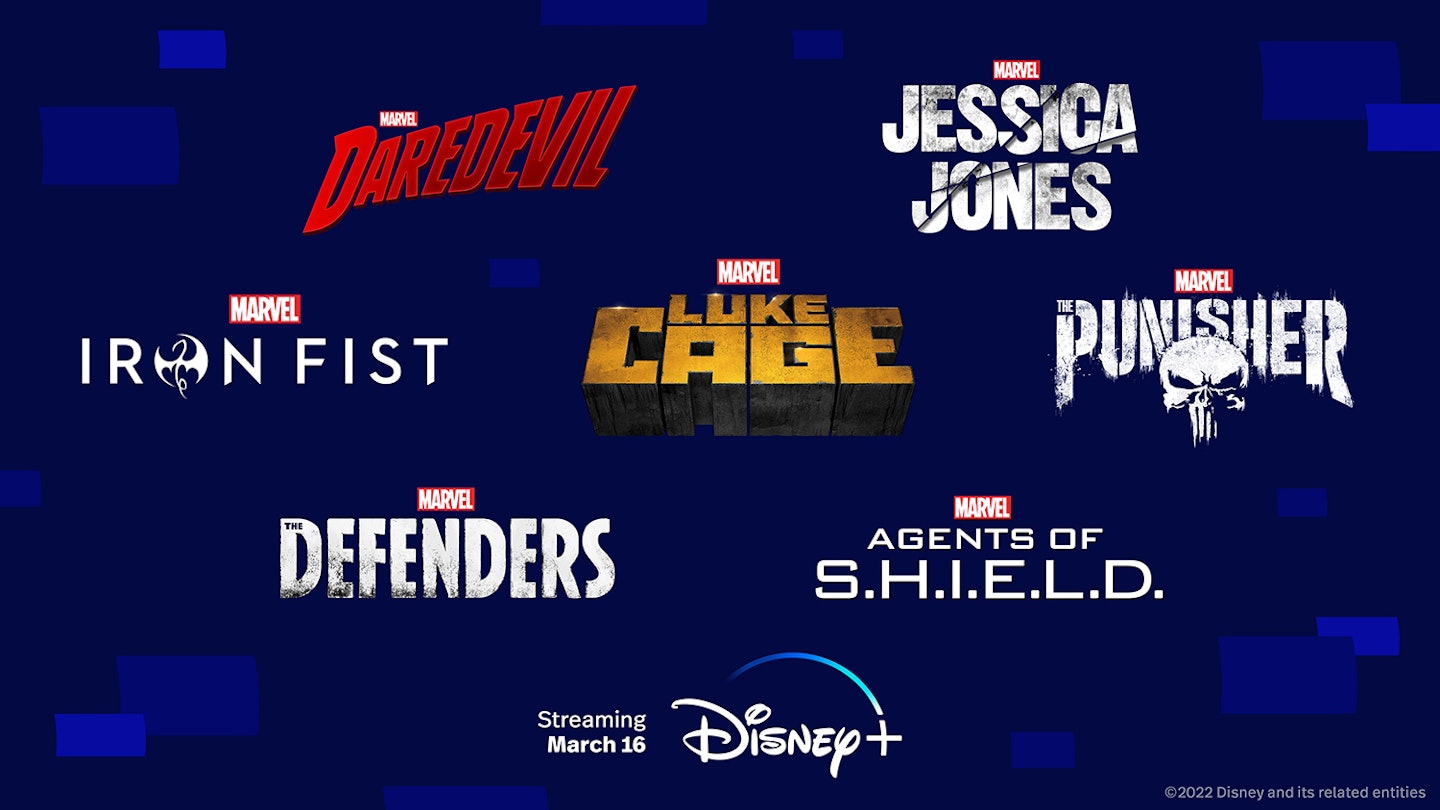 US viewers may be surprised that Daredevil et al are moving to Disney+ rather than Hulu, as many suspected, given their edgier, sexier, more violent nature – but the House of Mouse has confirmed that the service will introduce parental controls to more easily manage access to those titles. It's less jarring for us here in the UK, given that adult shows like Pam & Tommy live on Disney+ already under the Star brand, but it does perhaps indicate a more open mind from Marvel towards a darker tone – something that Kevin Feige hinted that we might see more of in the "brutal" upcoming series Moon Knight. Could the MCU be preparing to get its hands a little more bloody? We'll find out soon enough.