With fewer films in cinemas and all of us spending more time in the comfort of our own homes, having a quality home cinema setup has never been more important. But the biggest TV in the world doesn't mean a thing if you don't have a suitably impressive sound system to back up the visuals.
Plus, as TVs have become thinner, their built-in sound output has become likewise, meaning a separate source — be it soundbar or individual speakers — is all but a requirement these days. What form that should take depends a great deal on your room layout, but few of us can accommodate the hulking, free-standing speakers favoured by may audiophiles.
The good news is, you don't have to. Compromising on size no longer means compromising on sound and with the range of speakers now available, it's easy to get a thumping home cinema soundtrack from bookshelf speakers that won't become an eyesore. To that end, here are some of the best we've seen that deliver on performance without taking over your living room.
We may receive commission for purchases made through our links
The Best Home Cinema Speakers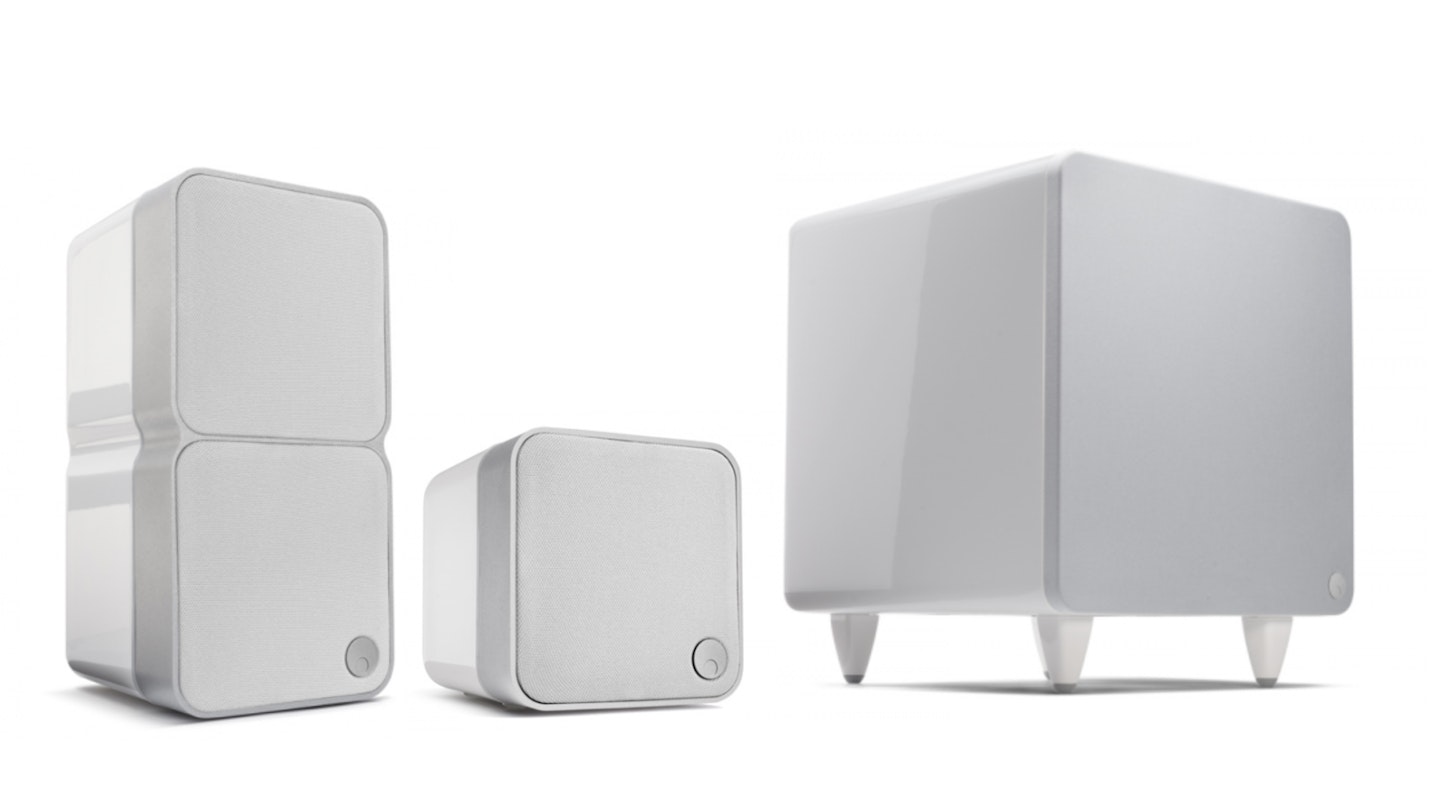 1 of 7
Cambridge Audio Minx Collection
Beautifully straddling the divide between price, performance and aesthetics, Cambridge Audio's Minx series should be high on the list of anyone looking to up their audio game. With an additional woofer, the Minx MIN 22s provide a more weighty output than their (still excellent) smaller sibling, the MIN 12, delivering a crisp, punchy sound that belies the tiny package. Beyond their impressive performance, the Minx range are among the most attractive and understated speakers we've seen — a quality that also extends to the range's subwoofers (the X201 and its beefy 300W counterpart, the X301) which may be the first subs you don't want to hide behind the sofa. Available in either piano black or a wall-camouflaging white, the MIN 22s and the entire Minx range proves definitively that you don't need to suffer an eyesore as the price for full-bodied and completely immersive home theatre sound.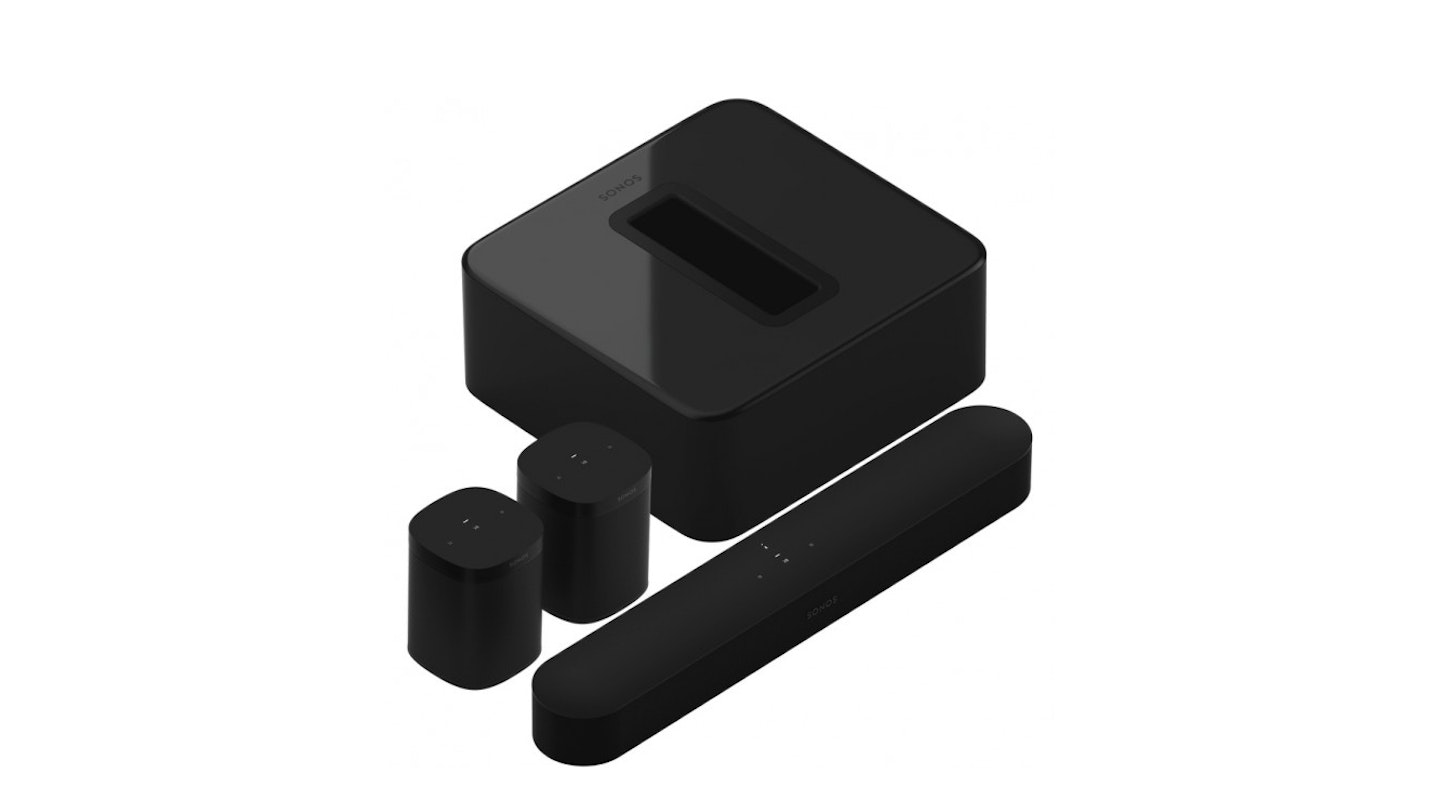 2 of 7
Sonos Beam 5.1 Surround Set
For those who have already embraced the Sonos ecosystem for their musical needs, expanding your setup to take on home cinema duties is a logical next step. With the benefit of being entirely wireless (at least you won't have to start pulling up the carpet), Sonos' system combines a front Beam soundbar with a sub and two OneSL speakers for rear surrounds. Seamlessly slotting in to your existing multi-room audio setup, the whole system is set up by Sonos' excellent app and not only supports Apple AirPlay 2 and pretty much every music streaming service known to man, but it also works with Alexa and/or Google Assistant, allowing the whole thing to be voice activated. It's far from the cheapest way to bring your home cinema up to scratch but it's the most high tech, the neatest, and has solid performance to match. Ships from 15 October 2021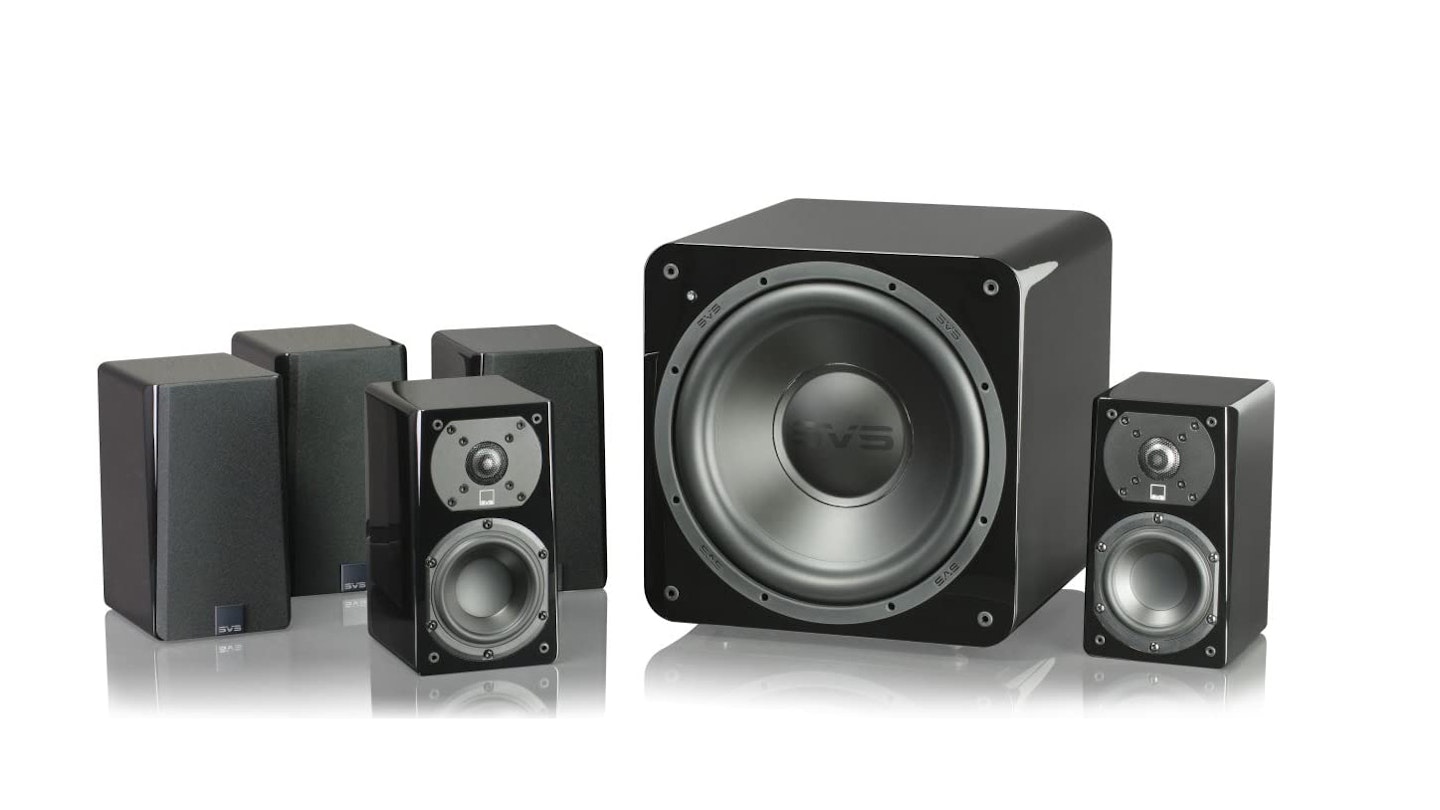 3 of 7
SVS Prime Satellite 5.1 Package
Another deceptively powerful yet compact performer, SVS' satellites deliver a proper wallop from modestly-sized speakers. Combining a 4.5" midrange driver with a 1" tweeter, these are incredibly versatile little boxes, which deliver explosive force where it matters but lose none of the detail in more subdued scenes. Backed up by the SVS-1000 sub (a 300W monster that will happily make your front room feel like a war zone), this is a complete home theatre solution that will bathe your ears in velvety sound. Like the Millennium Falcon, she might not look like much but she's got it where it counts.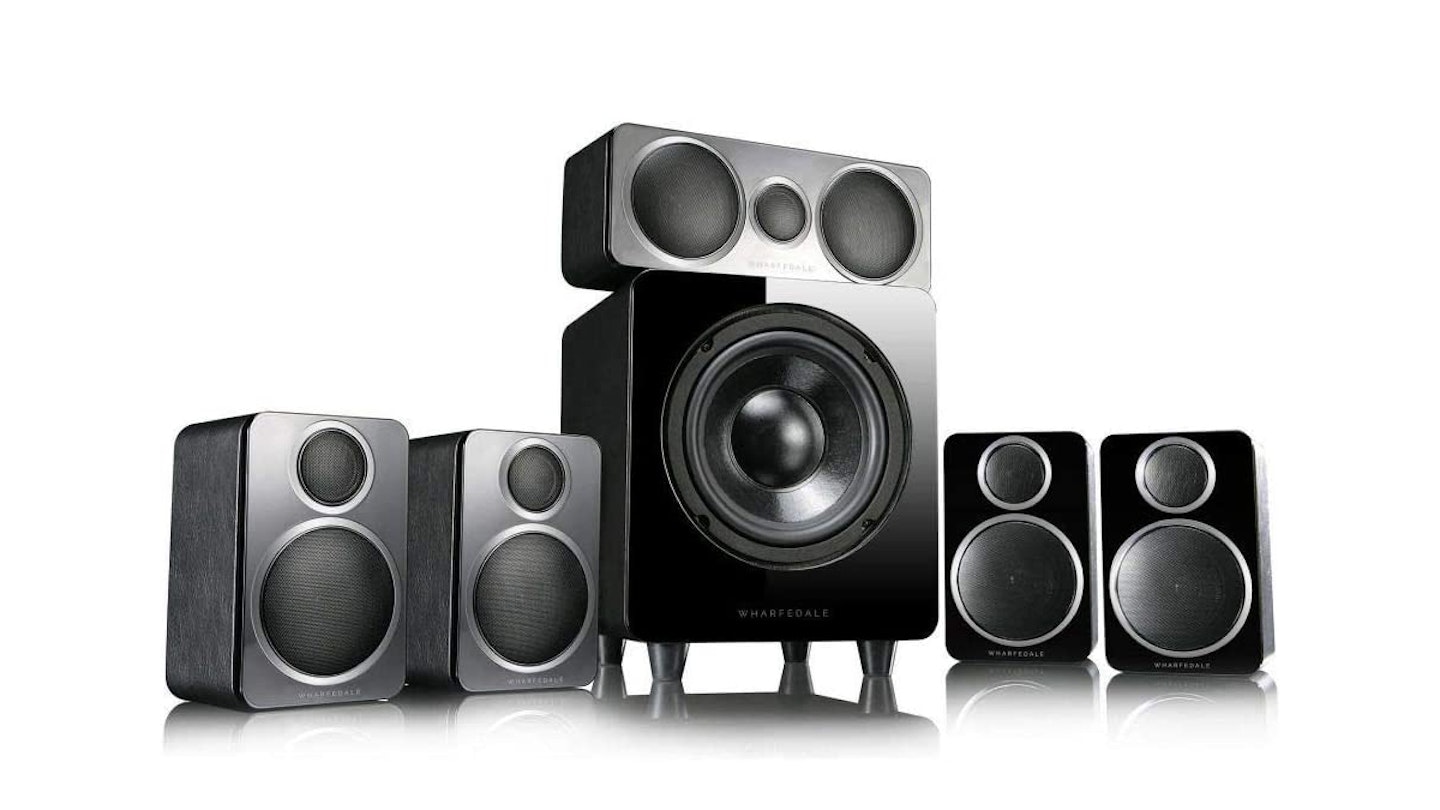 4 of 7
Wharfedale DX-2
For those on a slightly tighter budget, Wharfedale's cinema package might well fit the bill. At 19cm tall, the DX-2s are fairly compact if not exactly mini, with an eye-catching, glossy finish. They're great little performers as well, handling everything you might throw at them with ease. The package comes with an equally capable 70W WH-D8 sub and while it doesn't deliver the most refined sound on the market, you can pick up the whole thing for less than £350.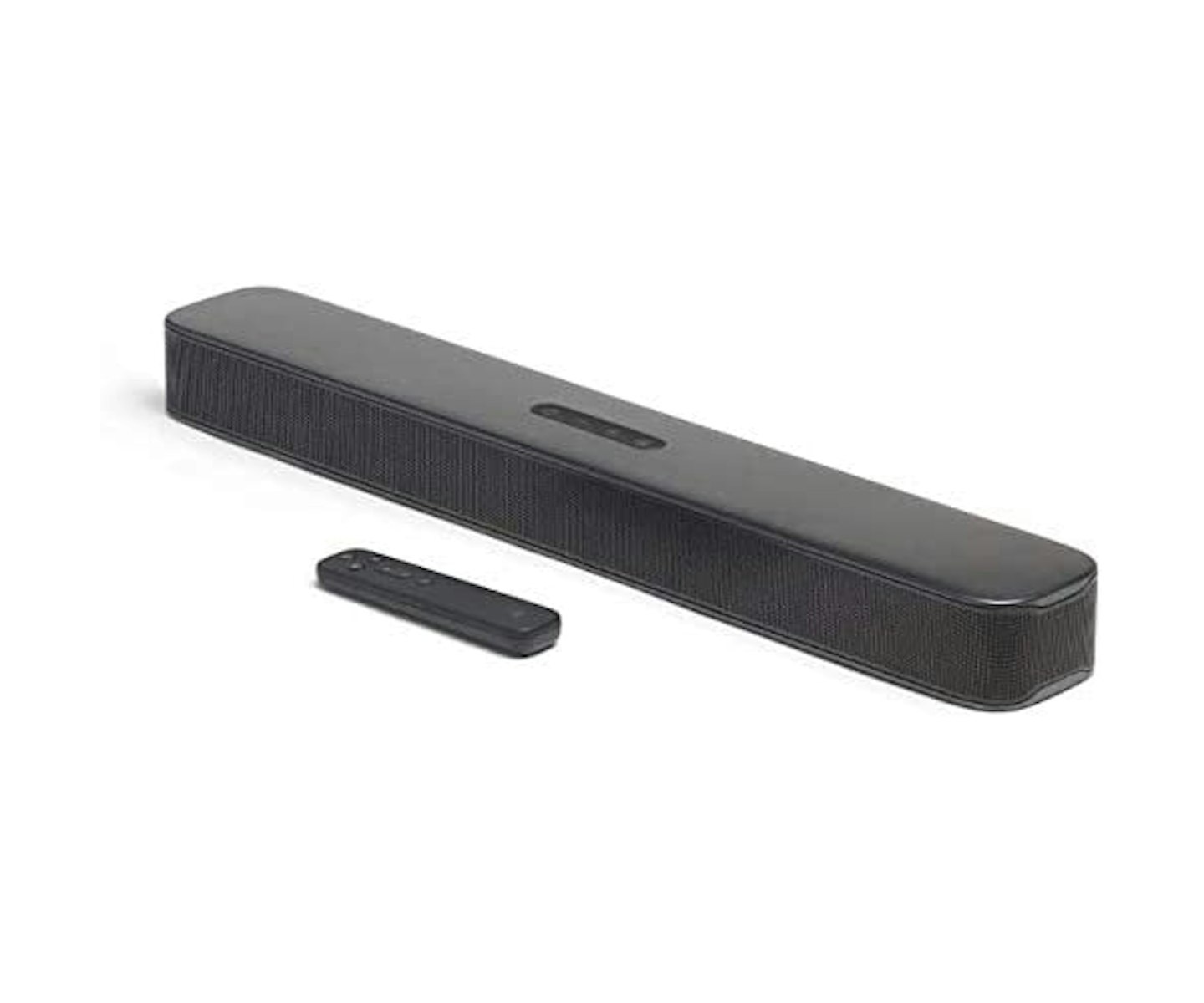 5 of 7
JBL Bar 2.0 All-in-One Sound Bar
For a mere £99.00, JBL's budget bar is an absolute steal. Sure, as a standalone Soundbar with no satellites or sub, it's never going to deliver the immersion of a dedicated separates setup, but there's far more going on here than the price tag might suggest. Despite its physical limitations (the whole thing is only 60cm wide), the bar puts out a surprisingly throaty bass with decent detail, JBL's pseudo surround technology bouncing beams around your room to give the illusion of enveloping sound without the need for physical rear speakers. Not a next-level auditory sensation by any means, but at this price, it doesn't need to be.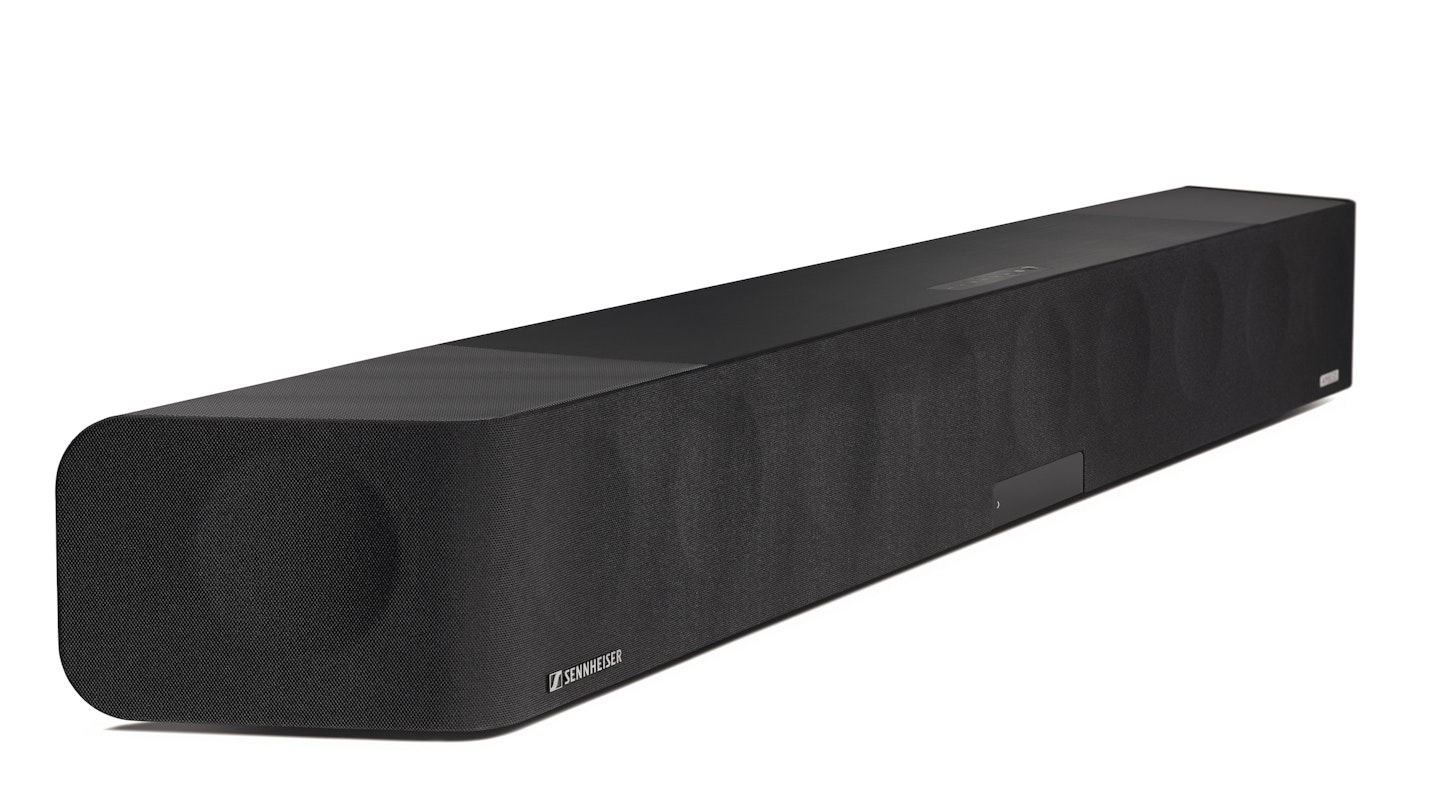 6 of 7
Sennheiser Ambeo Soundbar
At the other end of the soundbar spectrum we have this monster. Sennheiser's premium entry is an eye-watering price for a simple soundbar, but you do get an awful lot of bang for your buck. At nearly 130cm, it's far from subtle, but Sennheiser's bar packs a lot into its housing, with up-firing speakers allowing it to handle Dolby Atmos and DTS , delivering a convincing 3D audio experience without the need for either ceiling units or satellites. It's no substitute for a proper Atmos speaker set and it costs more than some of those as well, but this is arguably the best soundbar out there at the moment and if space is at a premium but you don't want to compromise on sound, the Ambeo is well worth a look.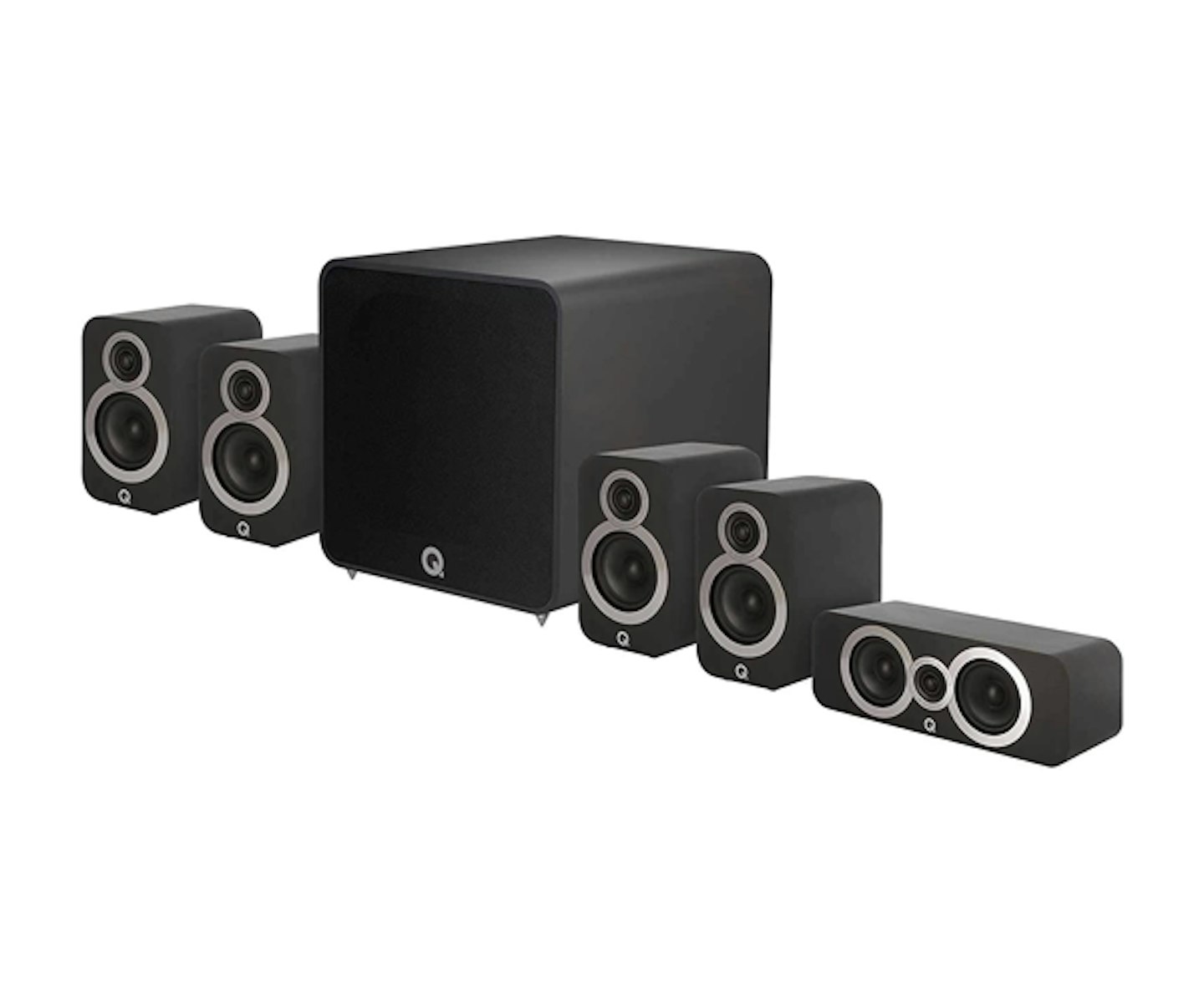 7 of 7
Q Acoustics 3010i 5.1
If you have a slightly larger room and worry that some of the lesser compact sound systems might not be up to the task, then you could do a lot worse than Q Acoustics' award-winning setup, which packs a lot of power into a svelte, stylish package. Comprising four 3010i satellites, a 3090i centre speaker and 3060S sub, this is a striking-looking set, with a smooth, rounded-edge aesthetic that draws the eye as much as it impresses the ear. Q Acoustics' floor-standing 3050i set might pack a meatier punch, but the 3010i is no slouch either, delivering a detailed, rich sound that will effortlessly enliven your home cinema experience.