If you're a film buff, rigging yourself up with a decent surround sound system will enhance your experience no end. It's not just about the extra volume, but about creating a situation where you're in the sound, rather than listening to it. You'll find a new appreciation for the crunching rumble of Furiosa's War Rig in Mad Max: Fury Road or the liquid-noir piano atmospheres of Deckard's apartment in Blade Runner. But of course, it isn't just film that'll get a boost – surround systems will upgrade your music listening, TV watching and gaming. With a decent speaker set, your home entertainment system levels up.
A more-than-decent surround sound system doesn't have to break the bank or overtake your living space. Sure, there are some options out there breaking four figures and delivering unbelievable sound. But for most, a truly beautiful soundscape is easily achievable for under £800, and in varied and exciting configurations. Here are some of the best:
Just so you know, while we may receive a commission or other compensation from the links on this page, we never allow this to influence product selections.
Empire: The Best Surround Sound Under £800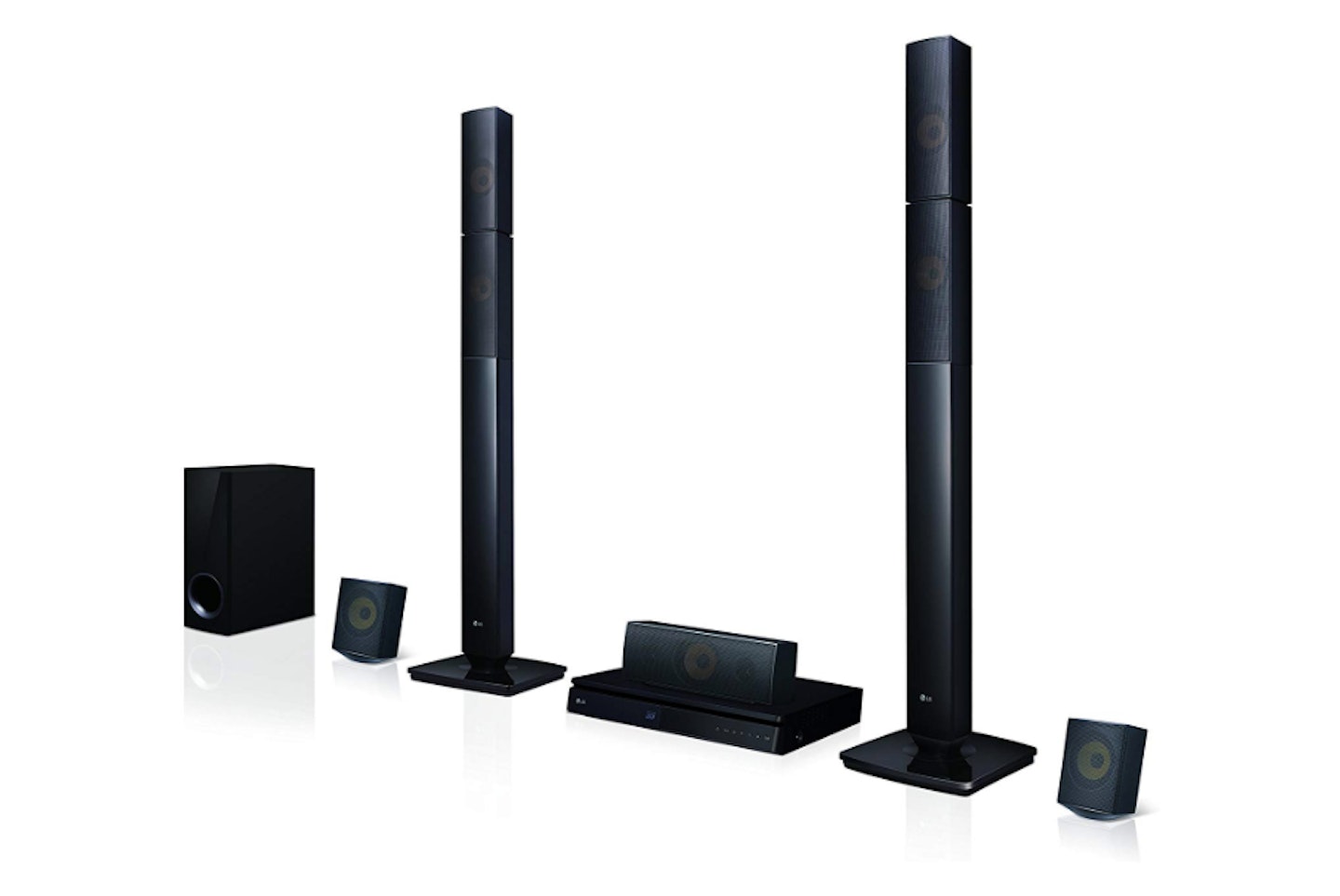 1 of 6
Logitech Z906 Stereo Speakers 3D 5.1 Dolby Surround Sound
The LG LOUDR can do exactly that – go louder. It'll fill your room with glistening audio to immerse you in your media and will never be too quiet. You can wirelessly playback audio from your smartphone or have the system send audio to your phone, allowing you to listen privately to movie audio through your headphones. As this is a home theatre, the speakers are driven by the LG 3D Blu-ray player which offers a great all-in-one entertainment solution for anyone with a 3D TV.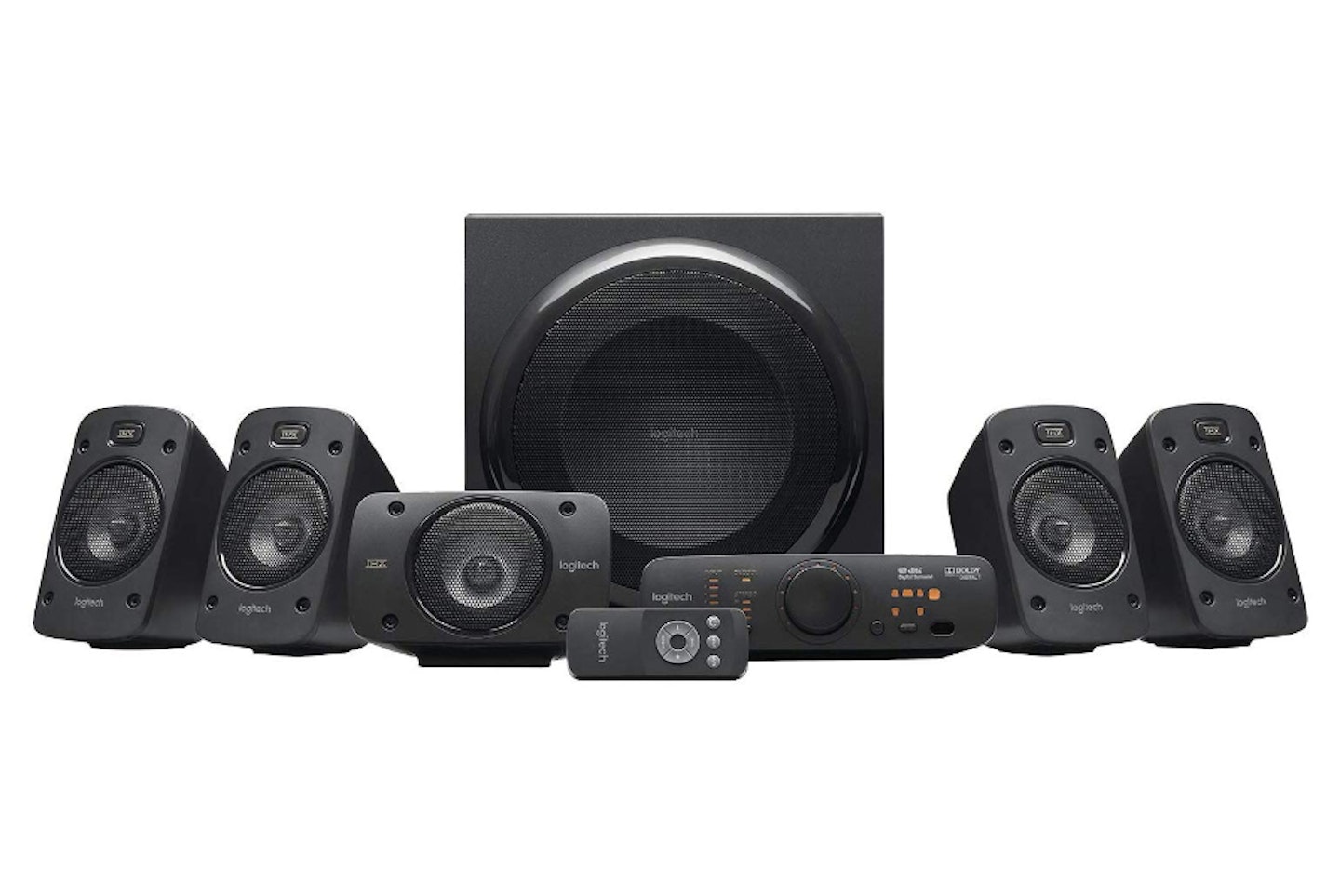 2 of 6
Logitech Z906 Stereo Speakers 3D 5.1 Dolby Surround Sound
This is the option for those on a tight budget who don't want to compromise of sound quality. These 1000W Logitech speakers hit the parameters for THX certification and can handle Dolby Digital and DTS: X. The volume is formidable and the bass is like thunder. While the aesthetic is a little less refined than the others in this list, the sound more than makes up for it. Plus, the small speaker footprint makes them ideal for on-desk gaming speakers.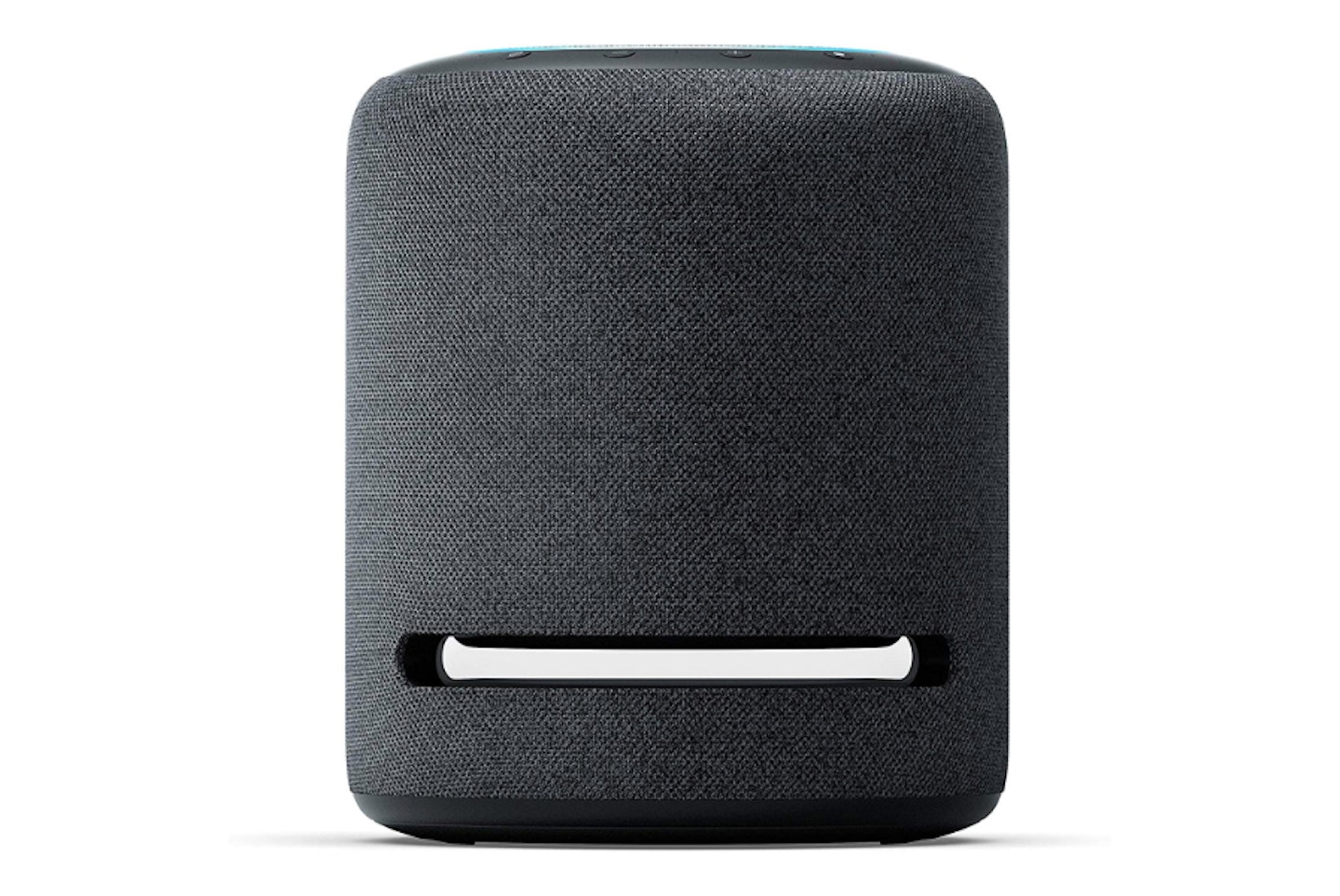 3 of 6
Amazon Echo Studio
The Amazon Echo Studio is a great option for anyone with limited space or wanting a simple all-in-one, streamlined media entertainment experience. The standard Echo smart speaker has always impressed with the quality of sound produced – it's bassy, loud and crisp. The Echo Studio takes these qualities to the next level with five internal speakers and one sub powered by Dolby Atmos surround sound technology, the Studio delivers a rich and immersive 5.1 experience in a quality hitherto unheard in the Amazon roster. This speaker is clearly intended to facilitate the impeccable audio offered through Amazon's new Music HD service. It'll also work perfectly to offer immersive TV sound when linked with a Fire Stick or Fire Cube. An interesting alternative to traditional surround solutions.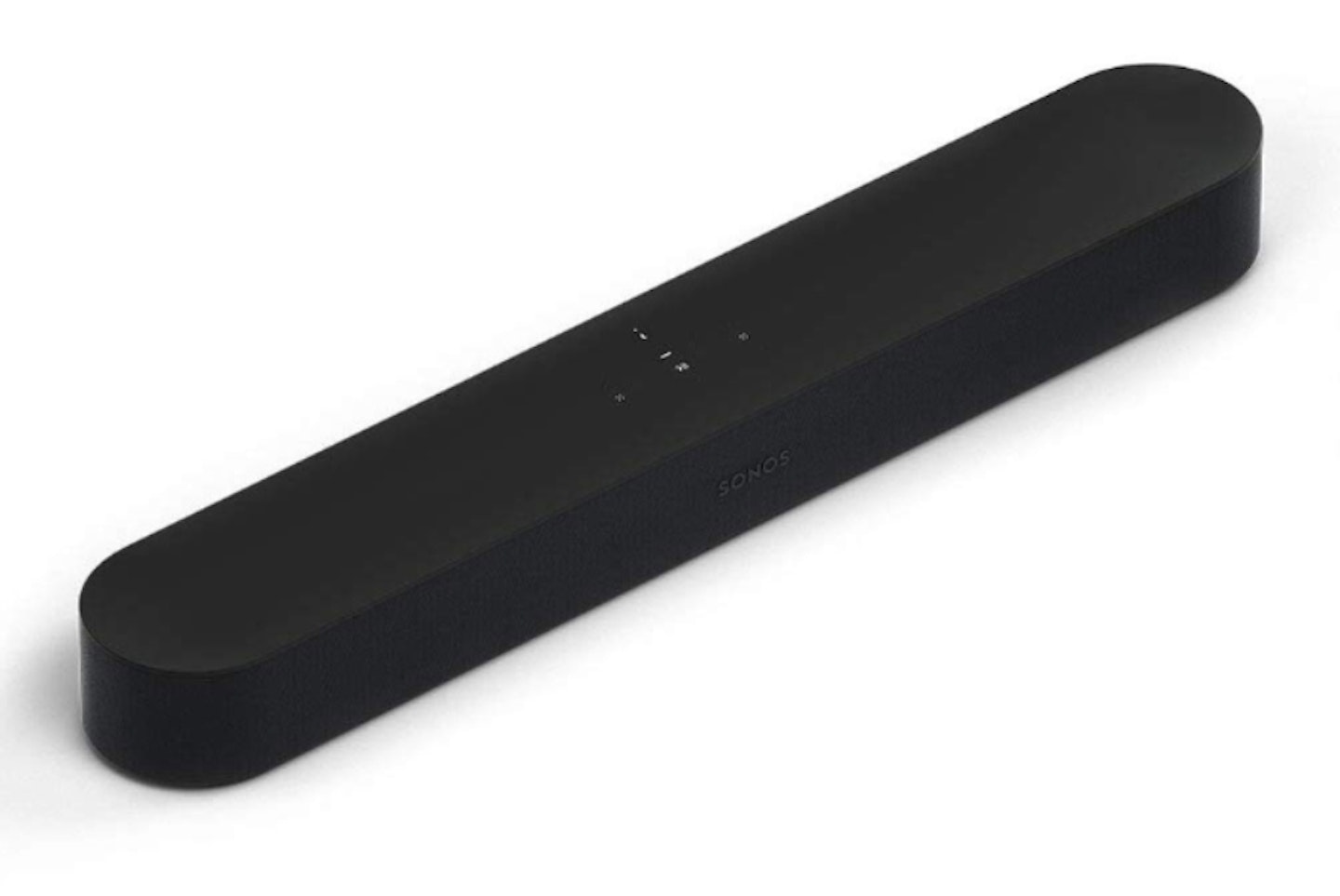 4 of 6
Sonos Beam Compact Smart Soundbar with Amazon Alexa Voice Control
The Sonos Beam is a fantastic foundation for a powerful surround sound system. The bar itself will replicate a surround sound very respectably – but what it really allows you to do is build a system using Sonos Ones. Not only will this be efficient in terms of space saved (plus, it's all wireless), but also in terms of cost for such an impeccable sound. Whatever Sonos does to its speakers is straight wizardry, so you know that this setup will sound amazing. Plus, it's voice-activated thank to Amazon Alexa.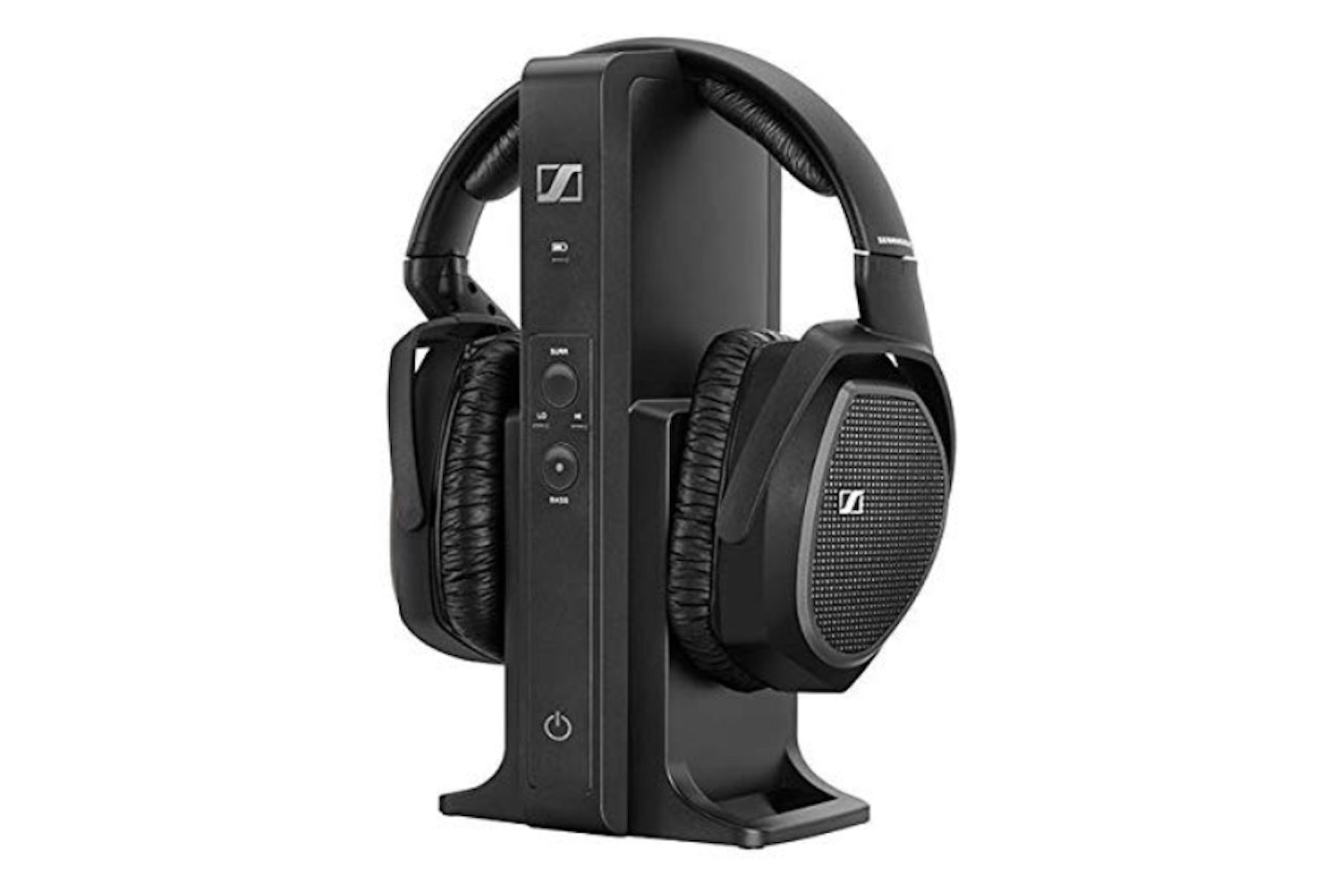 5 of 6
Sennheiser RS175-U Digital TV Wireless Headphones
Sometimes you don't have a suitable location for setting up 1000W of wall-shaking audio – but that doesn't mean that you should concede and suffer from compromised sound. The Sennheiser RS175-U is designed for consuming audio media in a manner that replicates cinematic surround sound. There are buttons on the headset for fine tuning the bass and volume. The transmitter gives both a high-quality wireless connection and a port for recharging the headphones and can have an additional headset linked up.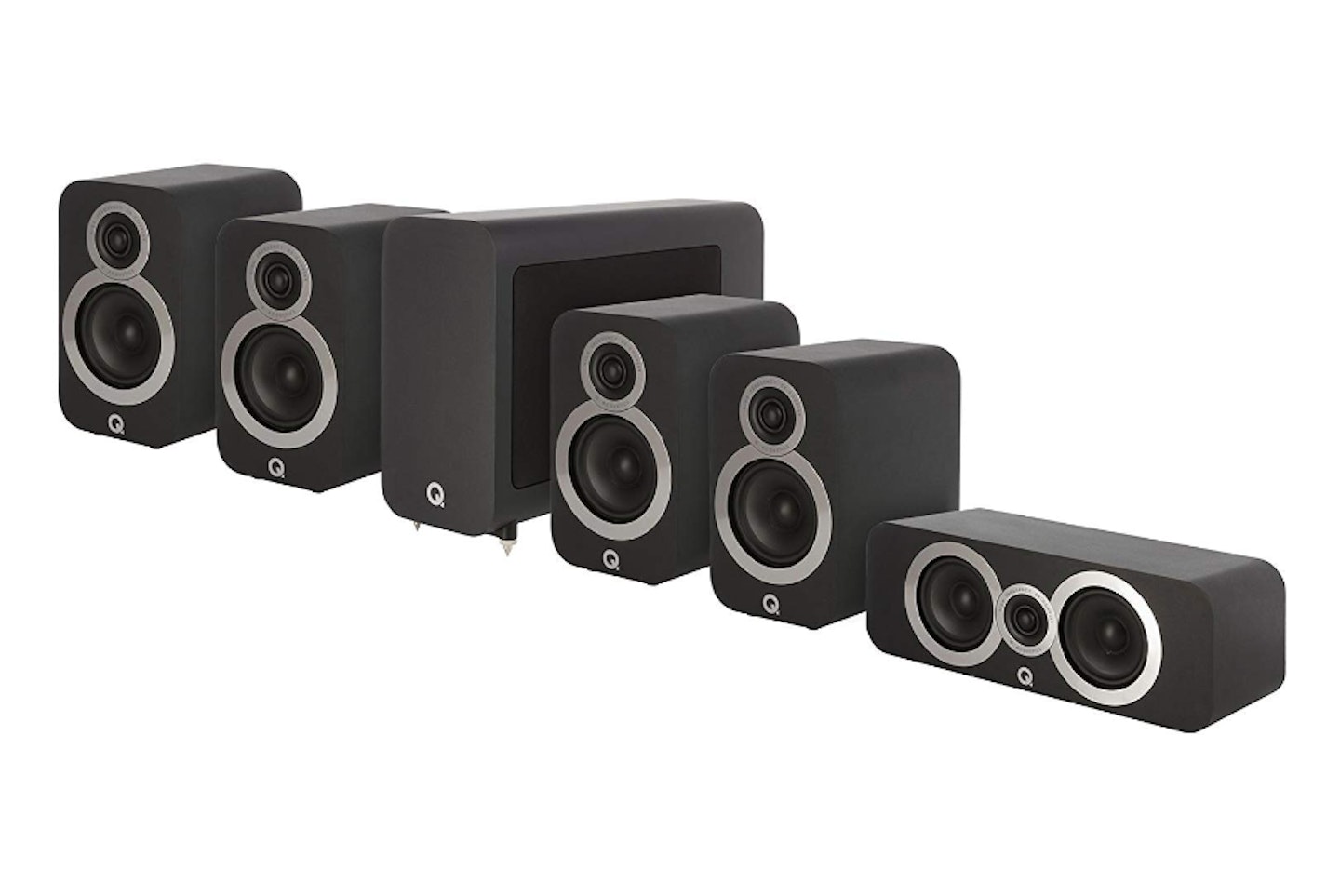 6 of 6
Q Acoustics 3000i Home Cinema 3010i Speaker Package
Okay, we're breaking our own rules here, but this option is worth the extra spend. Q Acoustic brings its award-winning hi-fi heritage into play with this surround sound package. The front and side speakers work to widen audio and increase musical expression to an almighty degree while the bass sub-woofer offers up a delicious rumble. They are really phenomenal.
Tired of waiting?
If you haven't already, make sure you sign up to the free Amazon Prime 30-day trial. You'll get free next day delivery on your purchases (even on Sundays) and even get access to Amazon Prime Video.
READ MORE: Build Your Own Home Cinema
READ MORE: Soundbars: Boost Your Audio Experience
READ MORE: Experience Films The Right Way With A Blu-Ray Player