When Andrzej Sapkowski submitted a short story called "The Witcher" to a Polish fantasy magazine in 1986, he probably didn't realise he was laying the foundations for a hit book series, bestselling game series, and critically acclaimed Netflix show. But as it turns out, he was.
The fantastical tale of a disgruntled magical monster-hunter and overpowered mysterious preteen has captured the imagination of international audiences far and wide. As a result, The Witcher is fast becoming a name uttered alongside other hugely successful fantasy epics such as Game of Thrones and The Lord of the Rings.
The Witcher has a vast and expansive universe, made up of novels, games, comic books, a film, and two television series (the most recent of which, starring Henry Cavil as Geralt, is vastly more successful than the previous screen adaptations). If you find yourself in the blessed position of being a fan, it's time to toss a coin to your Witcher (oh Valley of Plenty). Whether you're of the old guard or the new, then here are the best Witcher gifts and collectables to help you show your passion.
Best Witcher merch, gifts and collectables
1 of 15
The Last Wish by Andrzej Sapkowski
Chronologically, The Last Wish is the beginning of Geralt's tale. Injured from battle, he rests in a temple to heal and while doing so has a series of reminiscences and visions, which are presented to the reader as short stories which recount some of the Witcher's past exploits.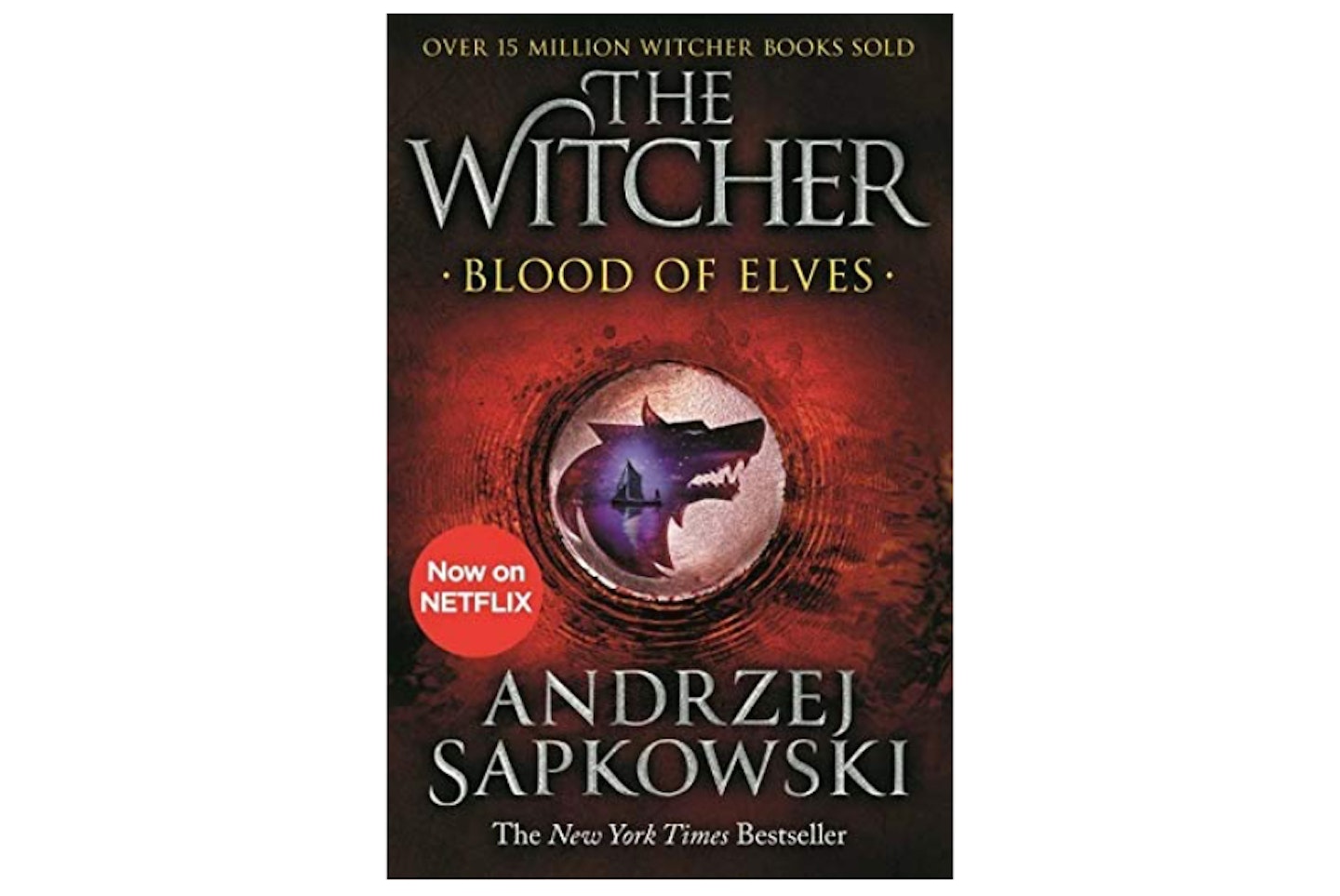 2 of 15
Blood of Elves by Andrzej Sapkowski
In Blood of Elves, Sapkowski begins his true Witcher saga. The hated Geralt is tasked with protecting Ciri, Lion Cub of Cintra, survivor of revolution and a child of prophecy. Ciri is hunted, and in a land of increasing violence, Geralt must turn to the powerful sorceress Yennefer for help.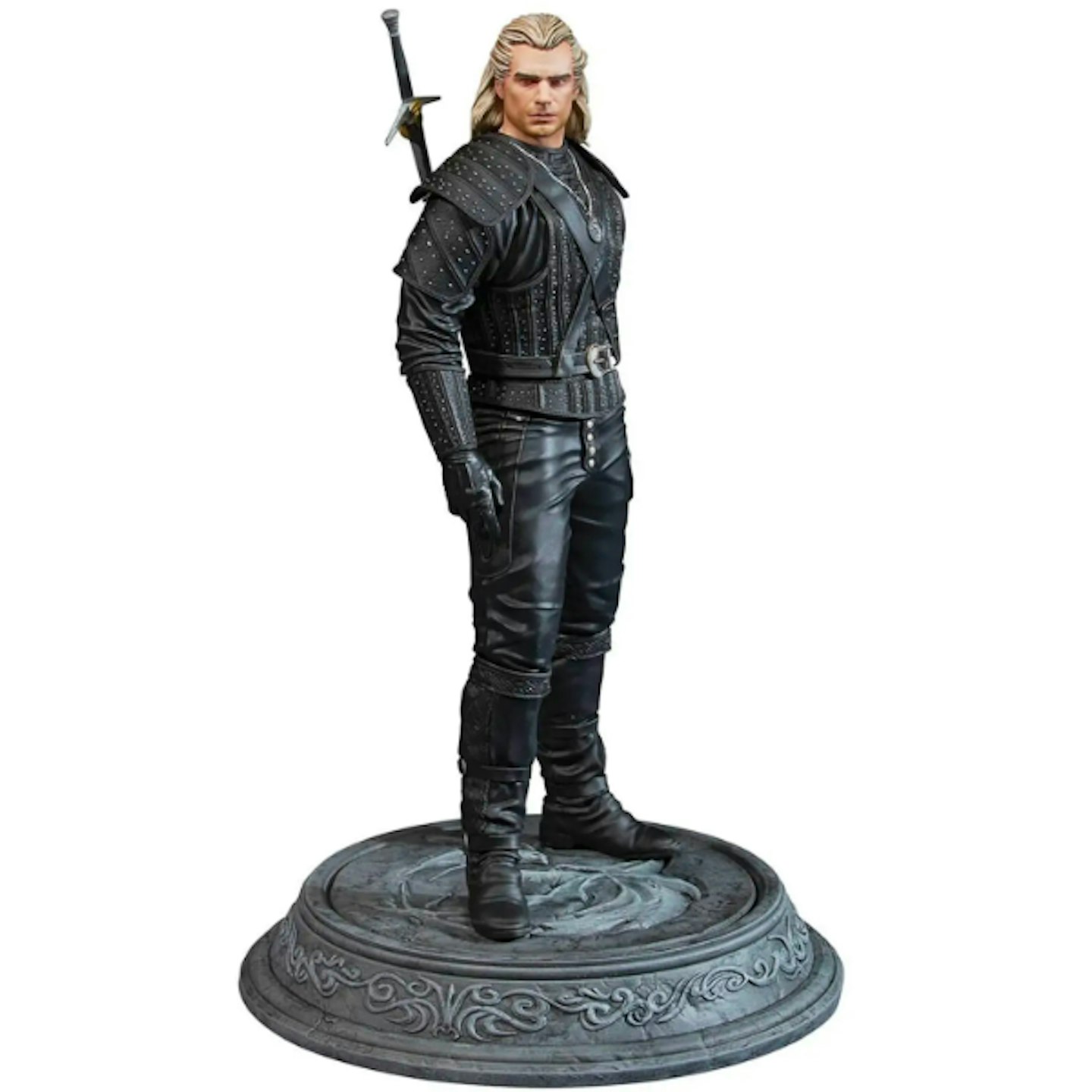 3 of 15
Dark Horse Geralt of Rivia PVC Statue
The spirit of Geralt is perfectly captured by Henry Cavill, so why not immortalise the portrayal with a detailed statue? Released 30th May 2022. Preorder today.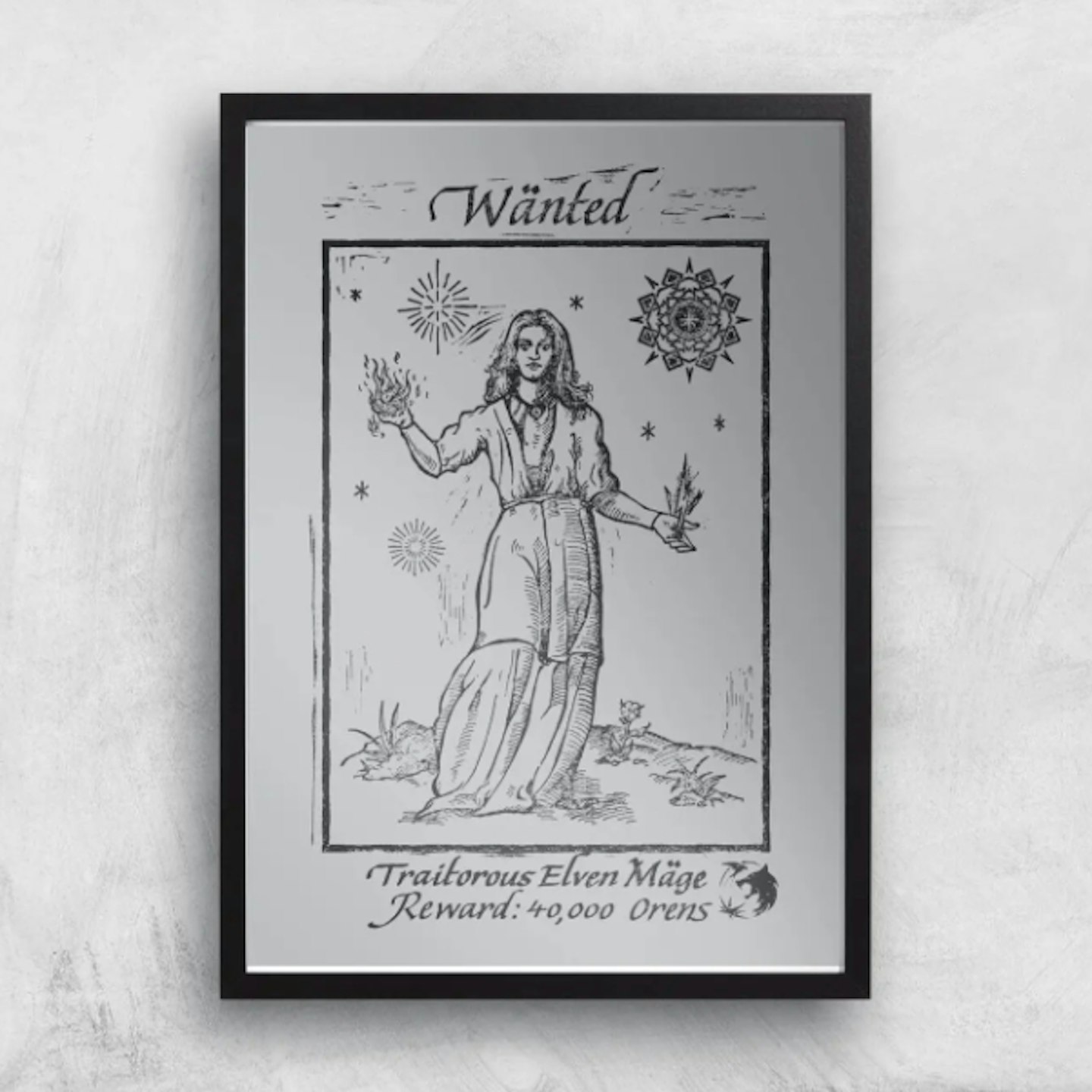 4 of 15
The Mage Print
The tarot-like wanted posters impressed audiences when they were first seen in season two of the Netflix series. Get 40% off for a limited time with the code: PRINT40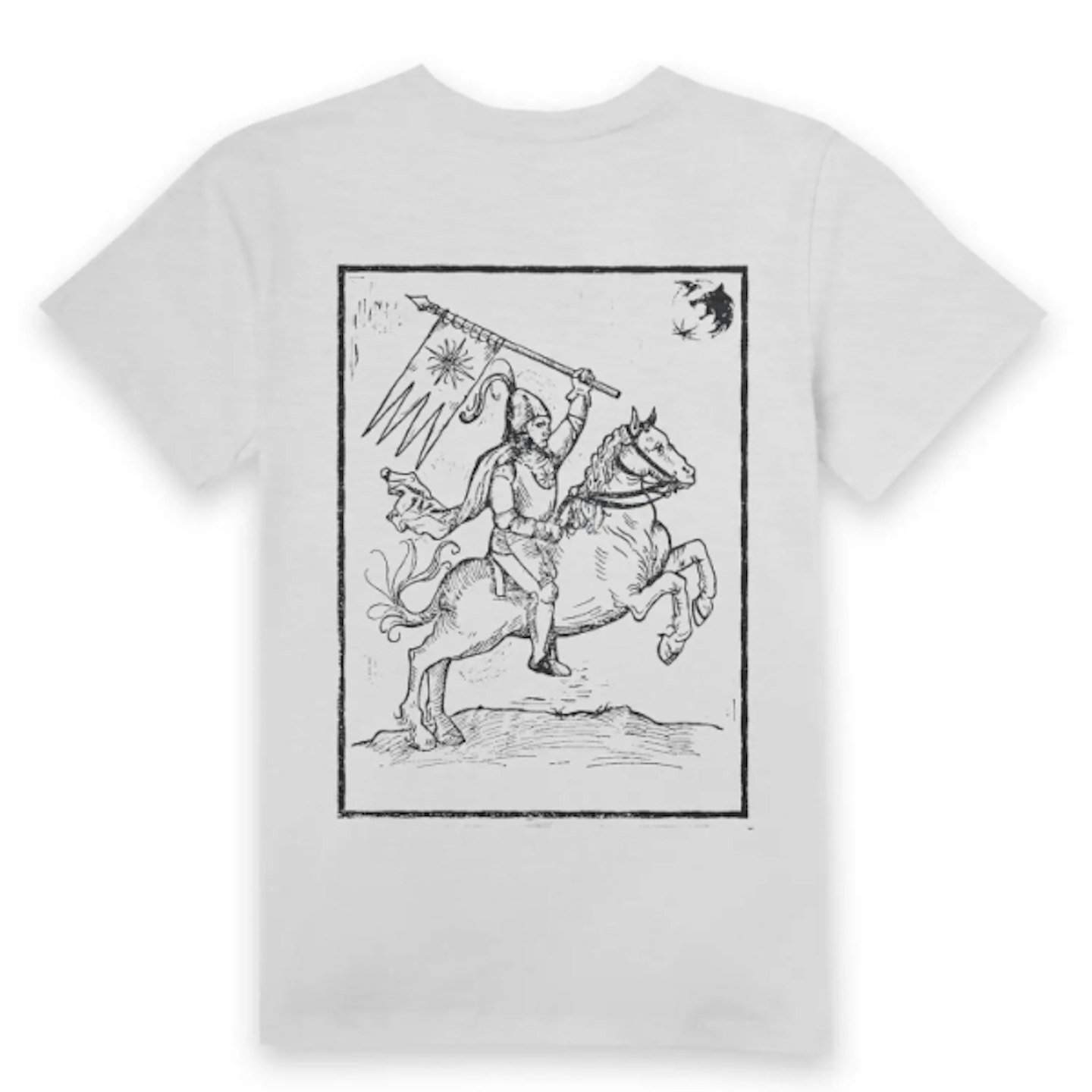 5 of 15
Nilfgaardian War Criminal T-Shirt
To be honest, "Nilfgaardian War Criminal" is easier to spell than Cahir Mawr Dyffryn aep Ceallach.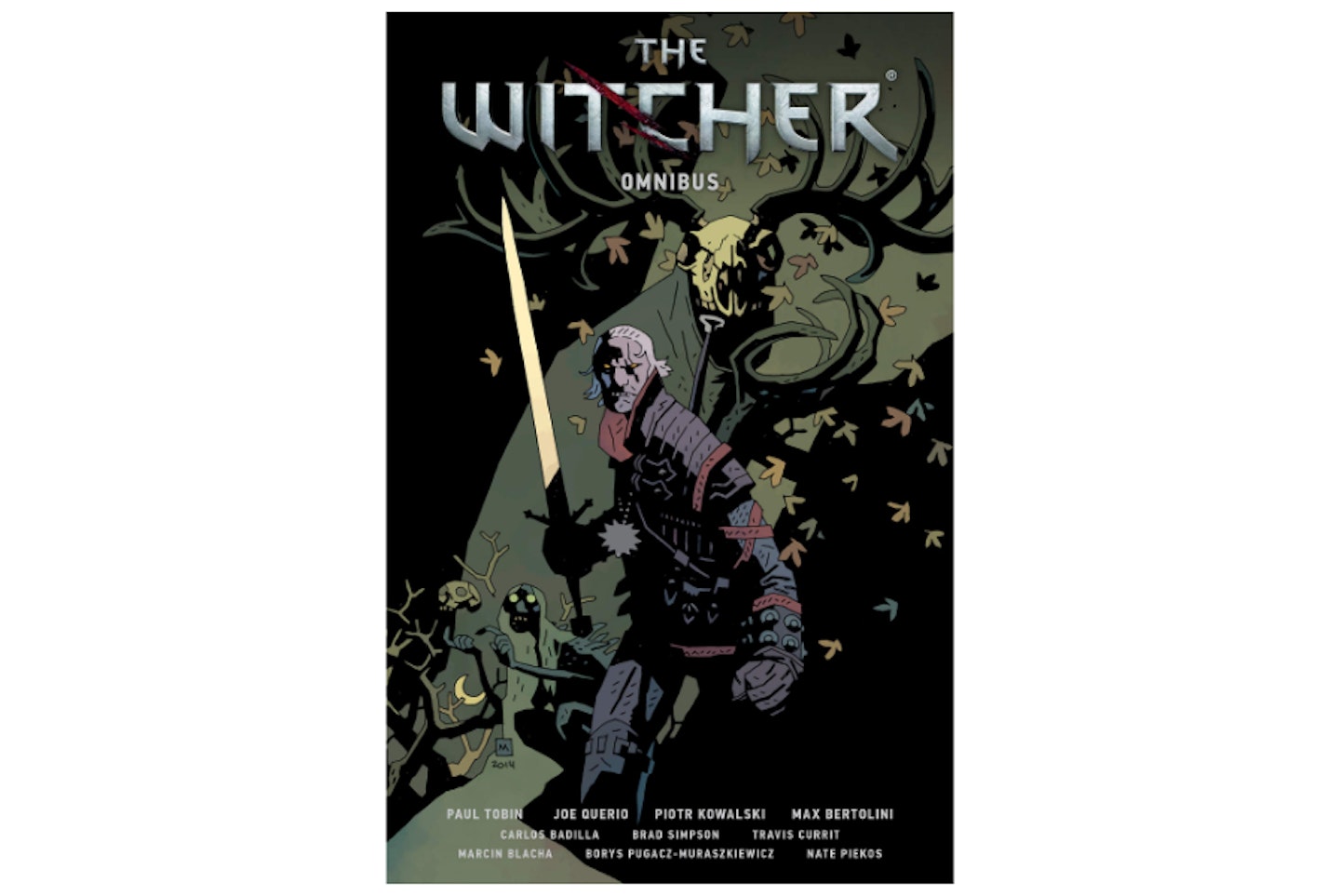 6 of 15
The Witcher Graphic Novel
Award-winning writer Paul Tobin (Marvel Adventures Spider-Man, Bandette, I Was The Cat) takes on the Witcher mythology as found in the video games in his graphic novel adaptation. It's a wonderous exploration of Witcher universe and a trove of characters and lore.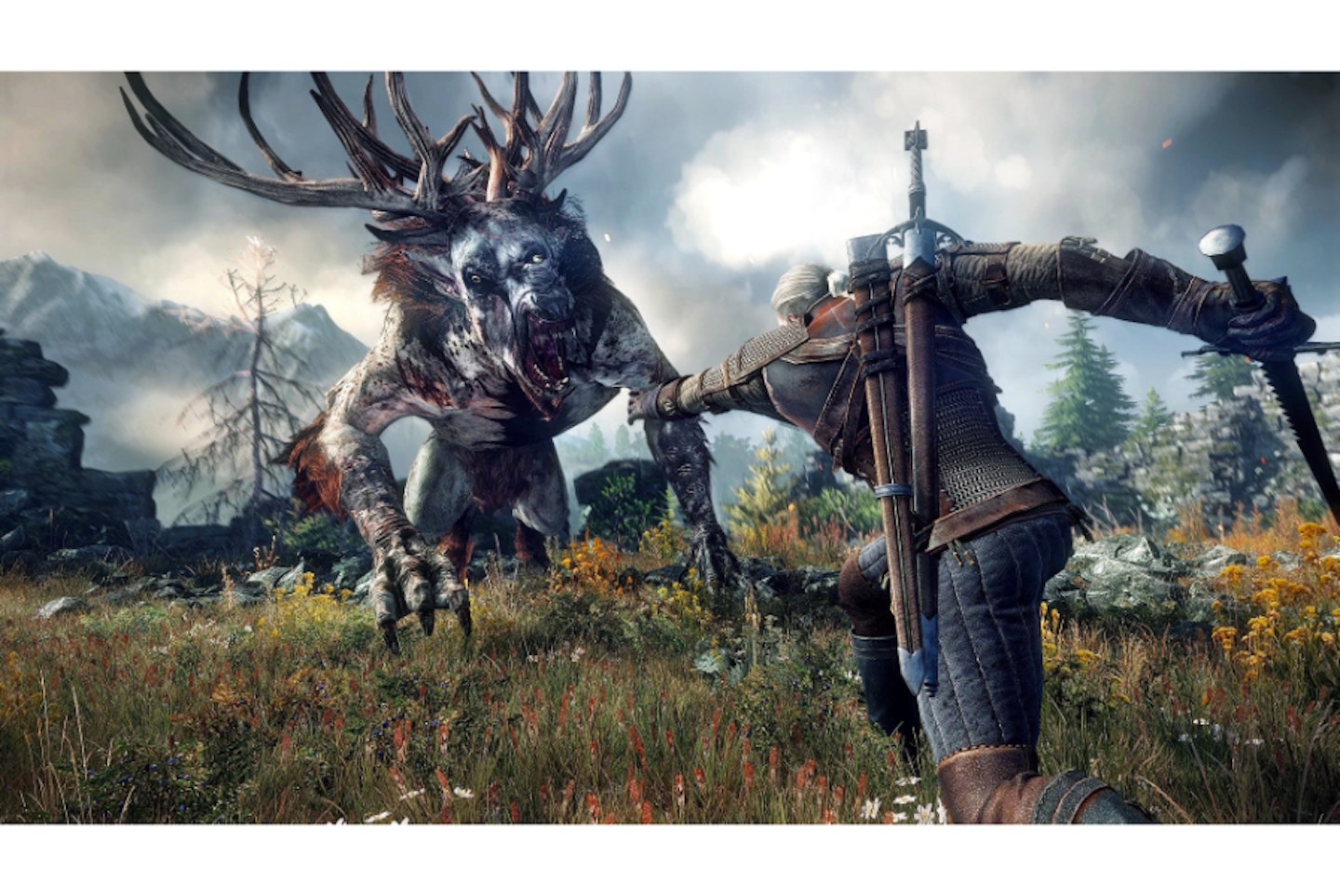 7 of 15
The Witcher 3 Game of the Year Edition (PS4, Xbox One, Switch, PC)
This modern classic has the player stomping across the plains of Rivia as Geralt, the monster bounty hunter. There are hundreds of quests to complete and countless hours of adventuring to be had. If you're unsure whether this game has what it takes, maybe the fact it's won over 250 awards will convince you.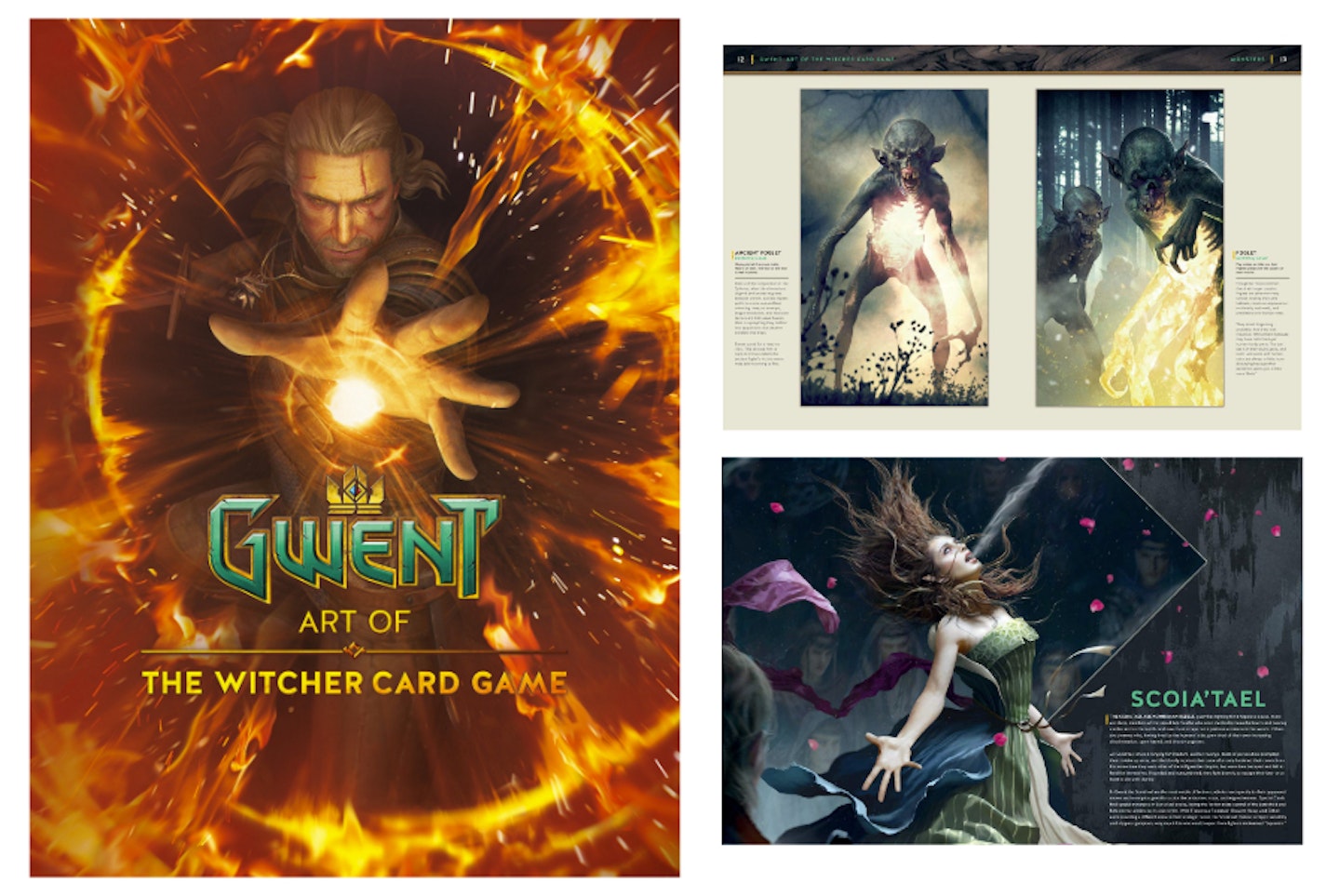 8 of 15
Gwent: Art of The Witcher Card Game
A fantastic hardbacked celebration of Gwent, the ultimate game within a game. This strategy card game is a surprising highlight of the The Wild Hunt, and this art book presents the card illustrations in all their full, illustrious glory.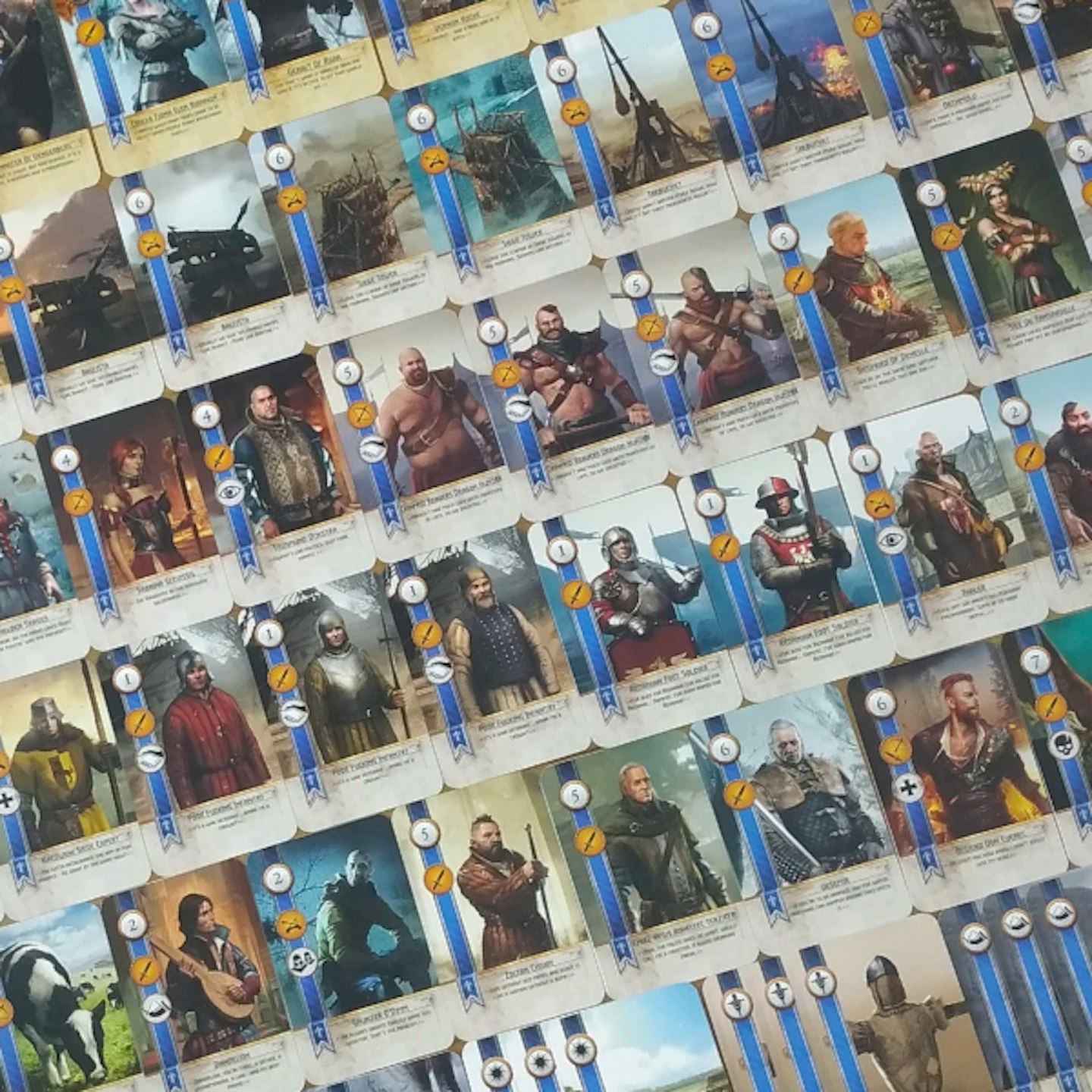 9 of 15
Gwent Cards
Fancy a game of Gwent? This collection brings five decks with a total of 425 cards right to your table.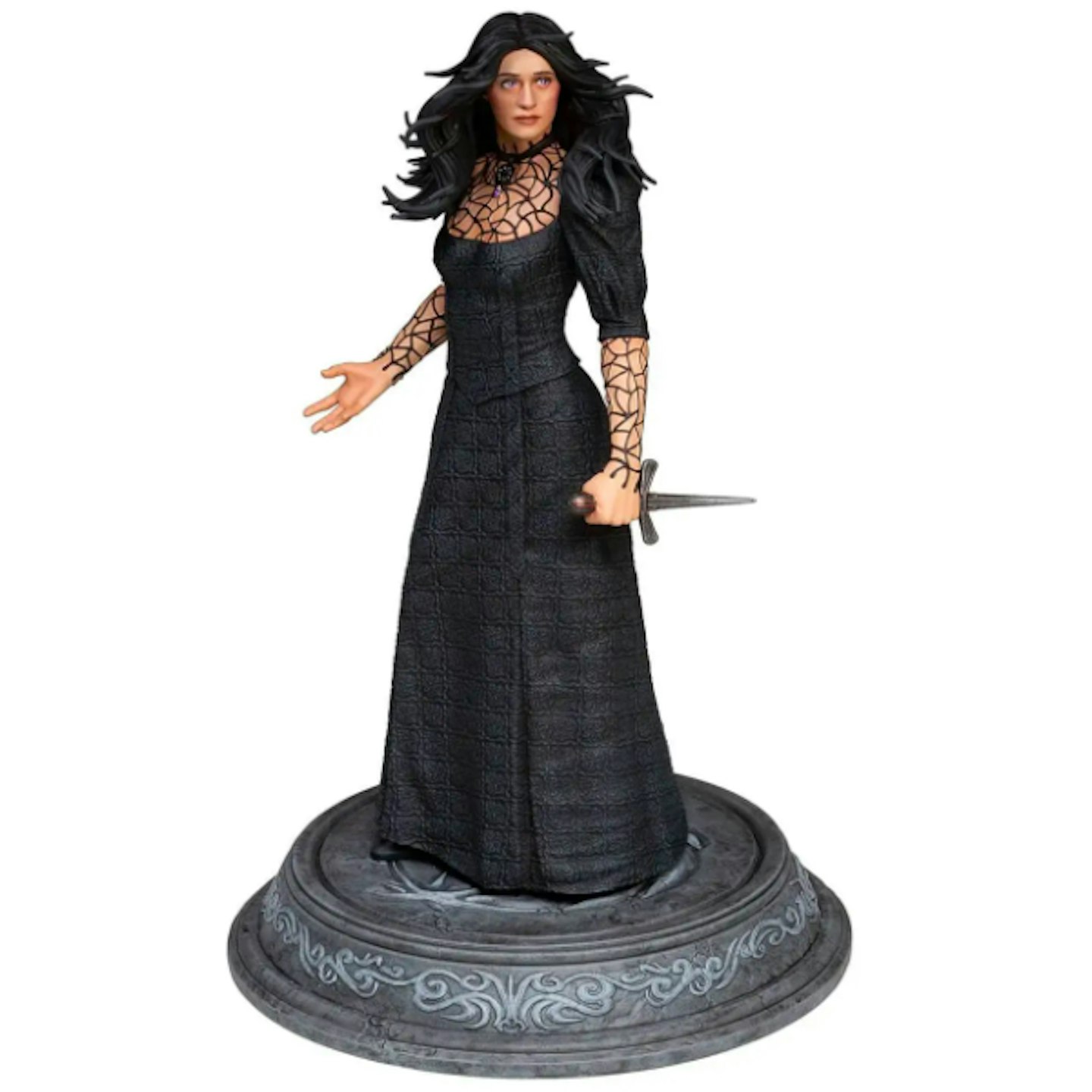 10 of 15
Dark Horse Yennefer PVC Statue
Celebrate the power and majesty of Yennefer of Vengerber. This statute is inspired by Anya Chalotra's portal of the powerful sorceress. Released 30th August 2022. Preorder today.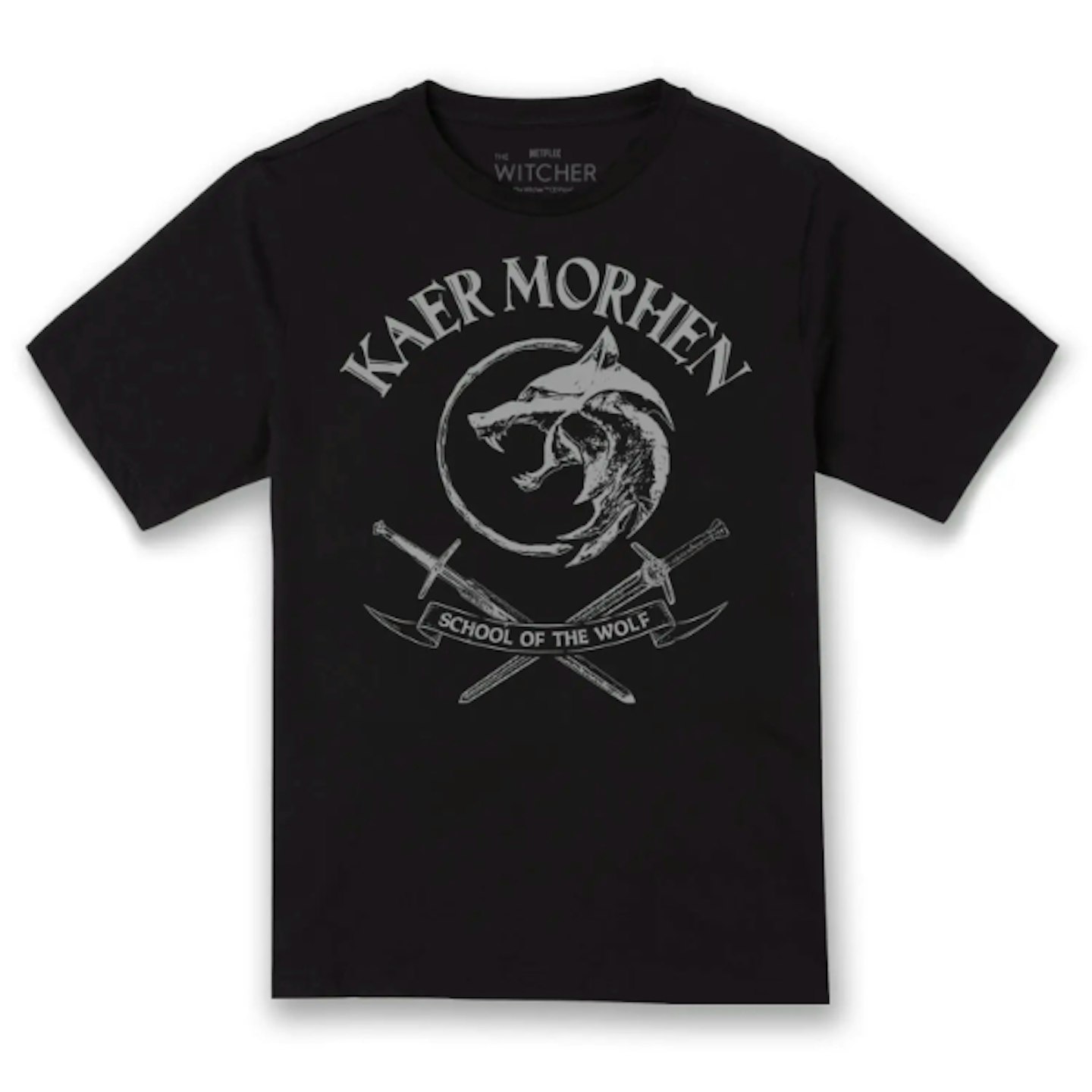 11 of 15
Kaer Morhen School Of The Wolf T-Shirt
A celebration of Kaer Morhen, home to the dwindling Witcher population and some pretty unforgiving obstacle courses.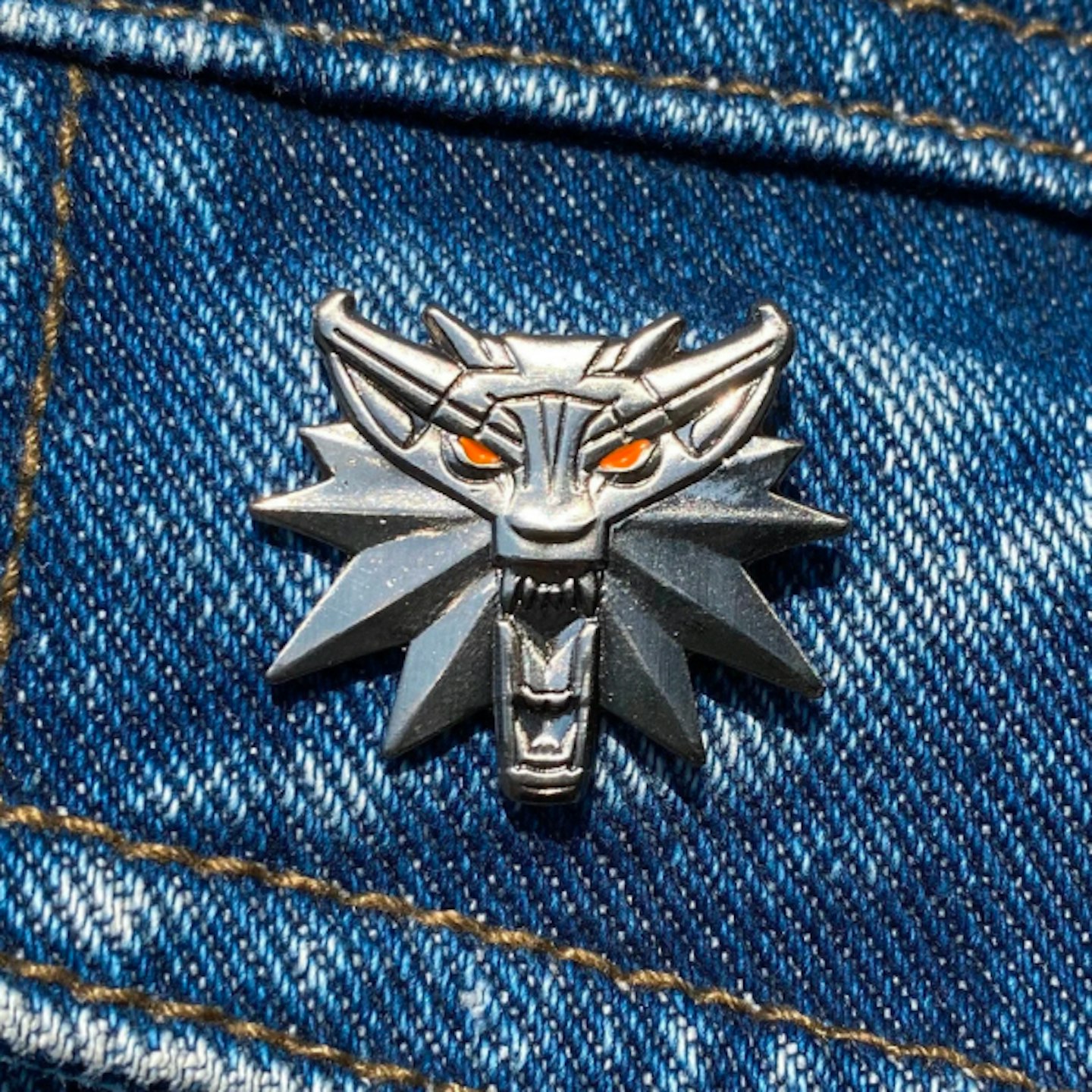 12 of 15
The Witcher Pin Wolf Medalion
A simple pin to show your support for the waning ranks of the Witcher breed.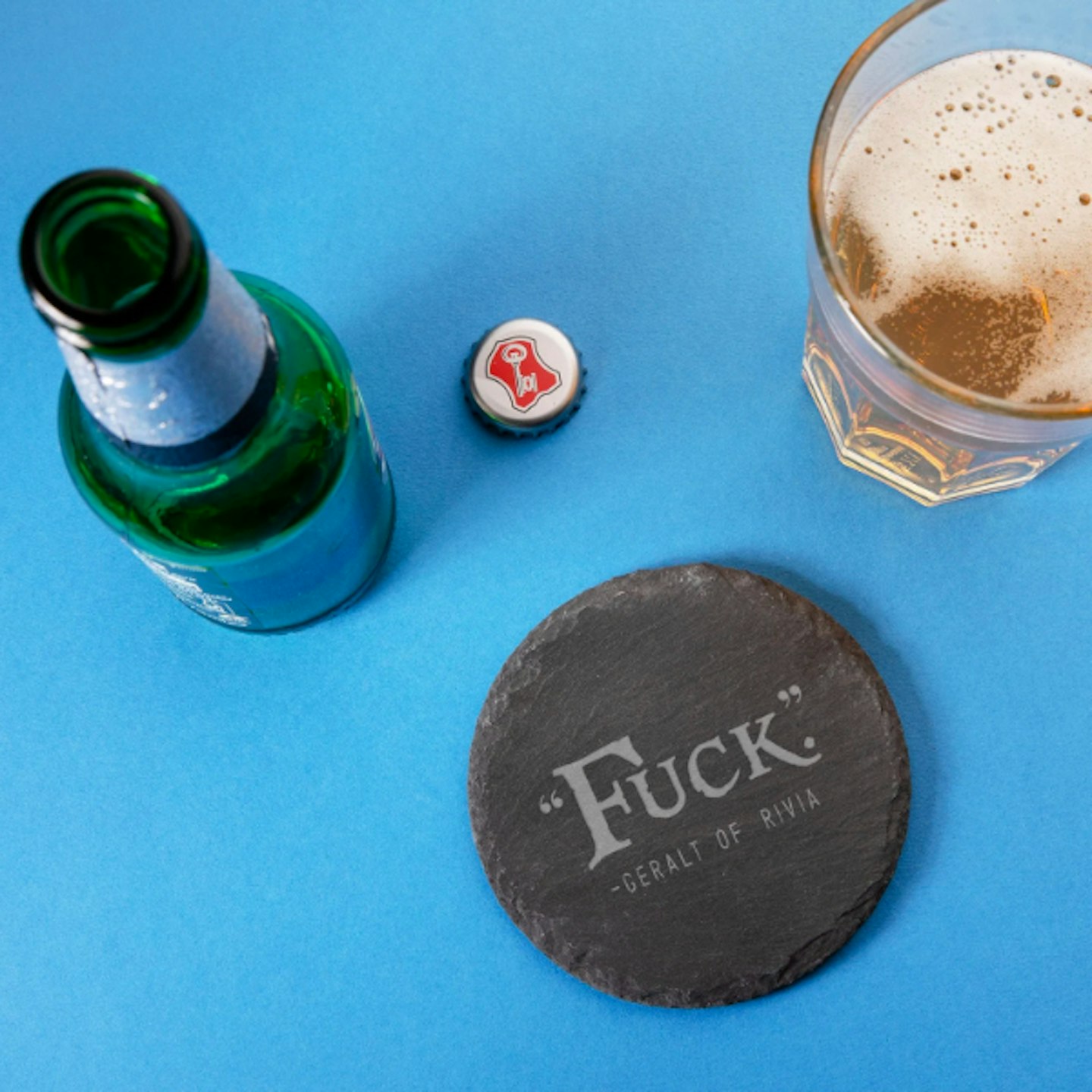 13 of 15
F*ck Slate Coaster
Ever the philosopher, Geralt's infamous line is gruff, taciturn and straight to the point. Carry a little of that energy into your life with this engraved coaster. Available in slate or wood.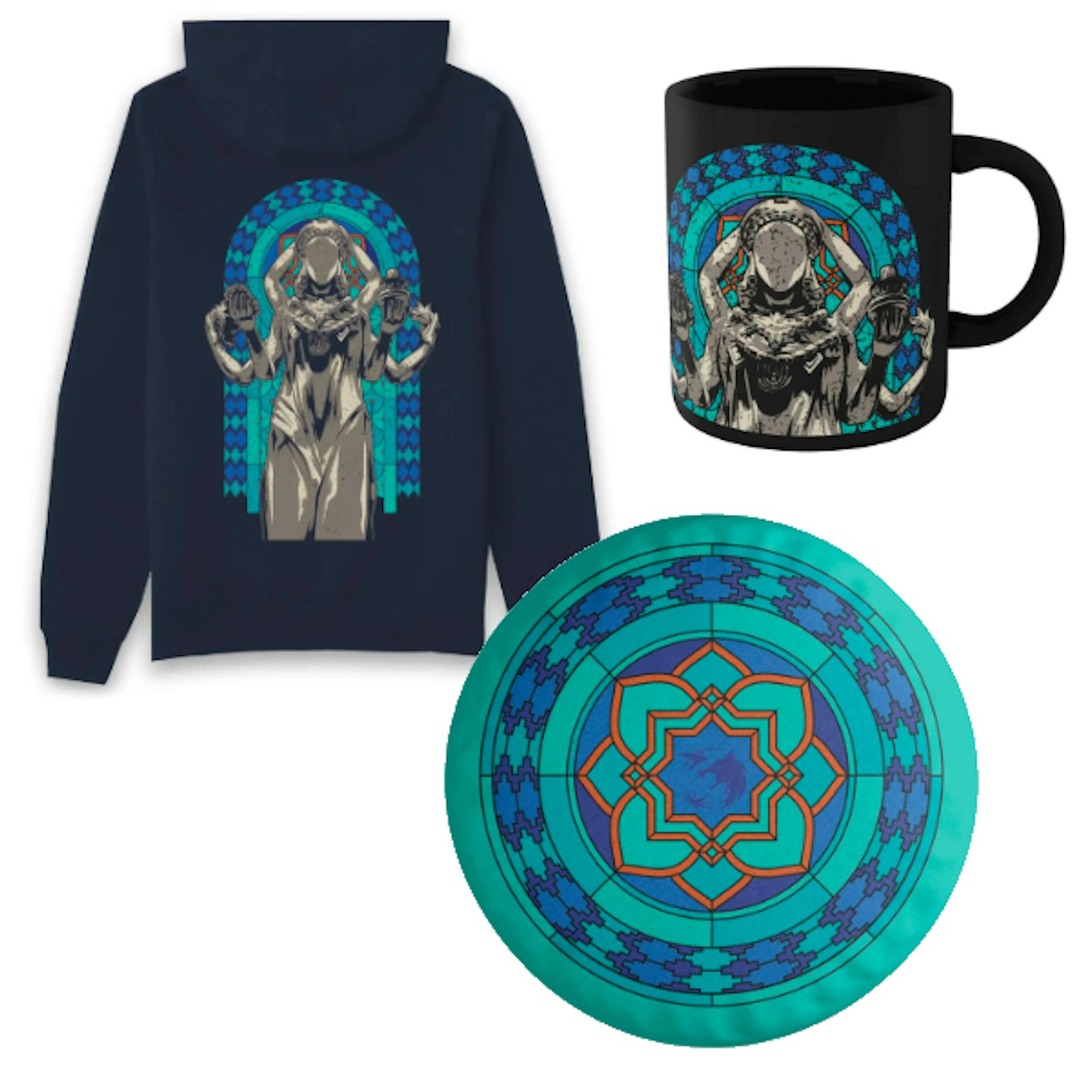 14 of 15
The Witcher The Mage Bundle
This Mage bundle includes a hoodie, round cushion and mug, each printed with decals celebrating the balanced chaos of mages.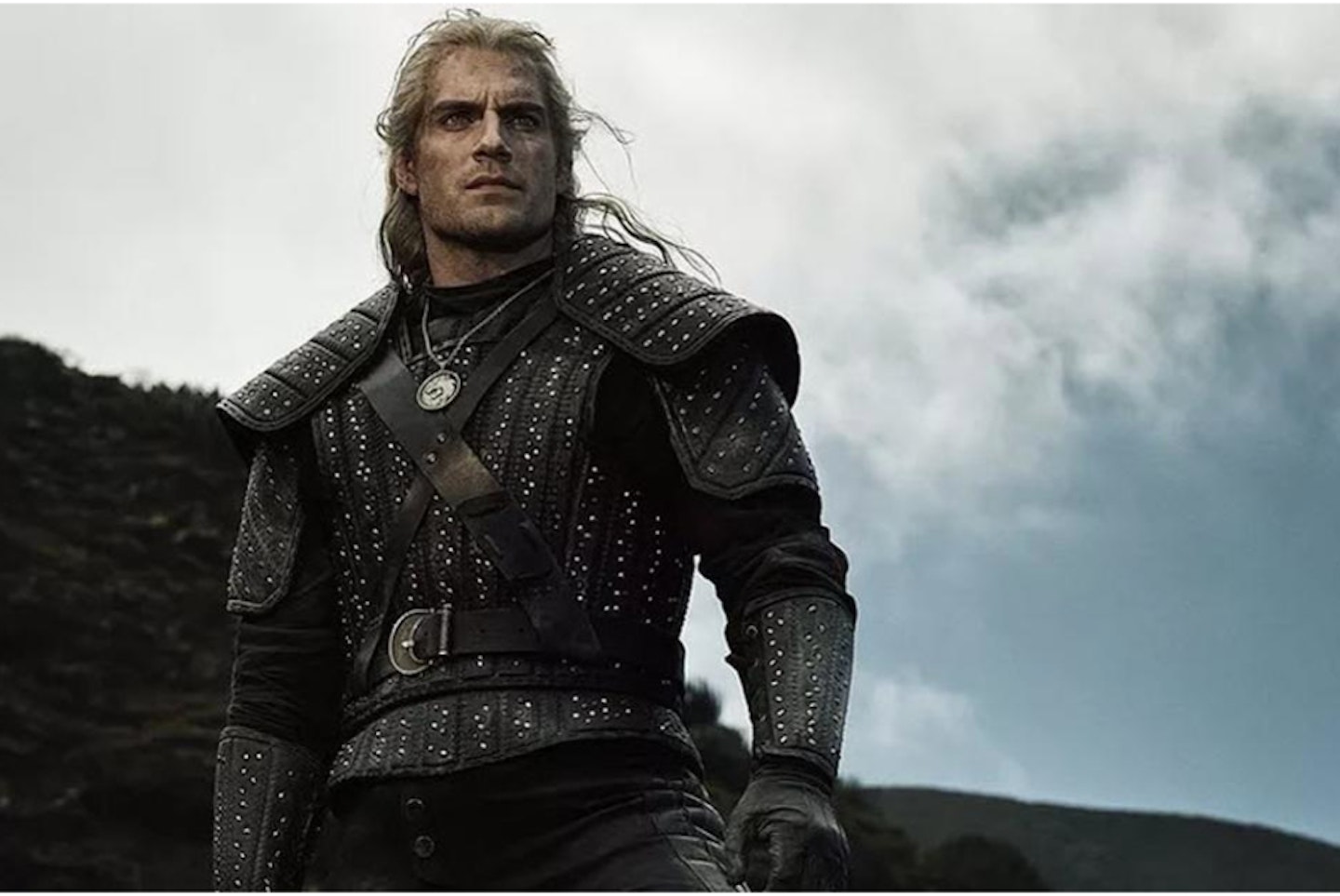 15 of 15
The Witcher
Netflix's The Witcher sees Henry Cavill takes up the role of Geralt in an adaptation that has taken the streaming service by storm. Empire called it "A rewarding, if convoluted, fantasy romp with a memorable hero and a vivid, grimdark world." (Read the review).
The Witcher Range: Exclusive To Zavvi
Zavvi has an extensive and exclusive range of clothing, prints, homeware and accessories celebrating the return of The Witcher to Netflix. Click here to see the whole range and bundle deals.
READ MORE: Books Which Inspired Film And TV Adaptations
READ MORE: The Back Catalogue Of Video Game To Movie Adaptations