Blu-ray players transport you into the cinematic spaces that you love and crave. So it makes sense to select a decent vehicle for this journey - not just any old device will do, even if they all look the same on the outside.
Blu-ray and 4K UHD players offer a crisp, highly defined and accurate picture with intense colour depths, which is ideal for viewing modern visual marvels, from the stark landscapes of The Revenant through to the OTT VFX at work in Avengers: Endgame. But the technology isn't just for enjoying contemporary blockbusters.
The popularity of full-HD Blu-ray and ultra-HD 4K has inspired many efforts to reinvigorate classic cinema through the release of special editions and expert remasters. Thanks to the massive storage capacity of Blu-ray disks, additional features and documentaries are often included in abundance which makes them pack a lot of punch for their price.
It's also pretty much an industry standard for the players to offer CD, DVD and USB playback. Many players even offer DVD upscaling, which stops your DVD collection from feeling dated.
Because Blu-ray and 4K players have been around for a while now the price, thankfully, has dropped to a point where very respectable and well-performing options are readily accessible. Around the middle of the market, you will start to see devices paying greater attention to image enhancement with 4K and HDR capabilities. Towards the top price brackets, audio begins to become a major factor, with dedicated audio outputs and Dolby Atmos working to bring the ultimate immersive cinema experience into your front room.
Here are our pics of the best Blu-ray and 4K UHD players. If you're feeling deluxe, consider teaming one up with one of the best soundbars or surround-sound entertainment systems.
Just so you know, while we may receive a commission or other compensation from the links on this page, we never allow this to influence product selections.
The Best Blu-ray and 4K Players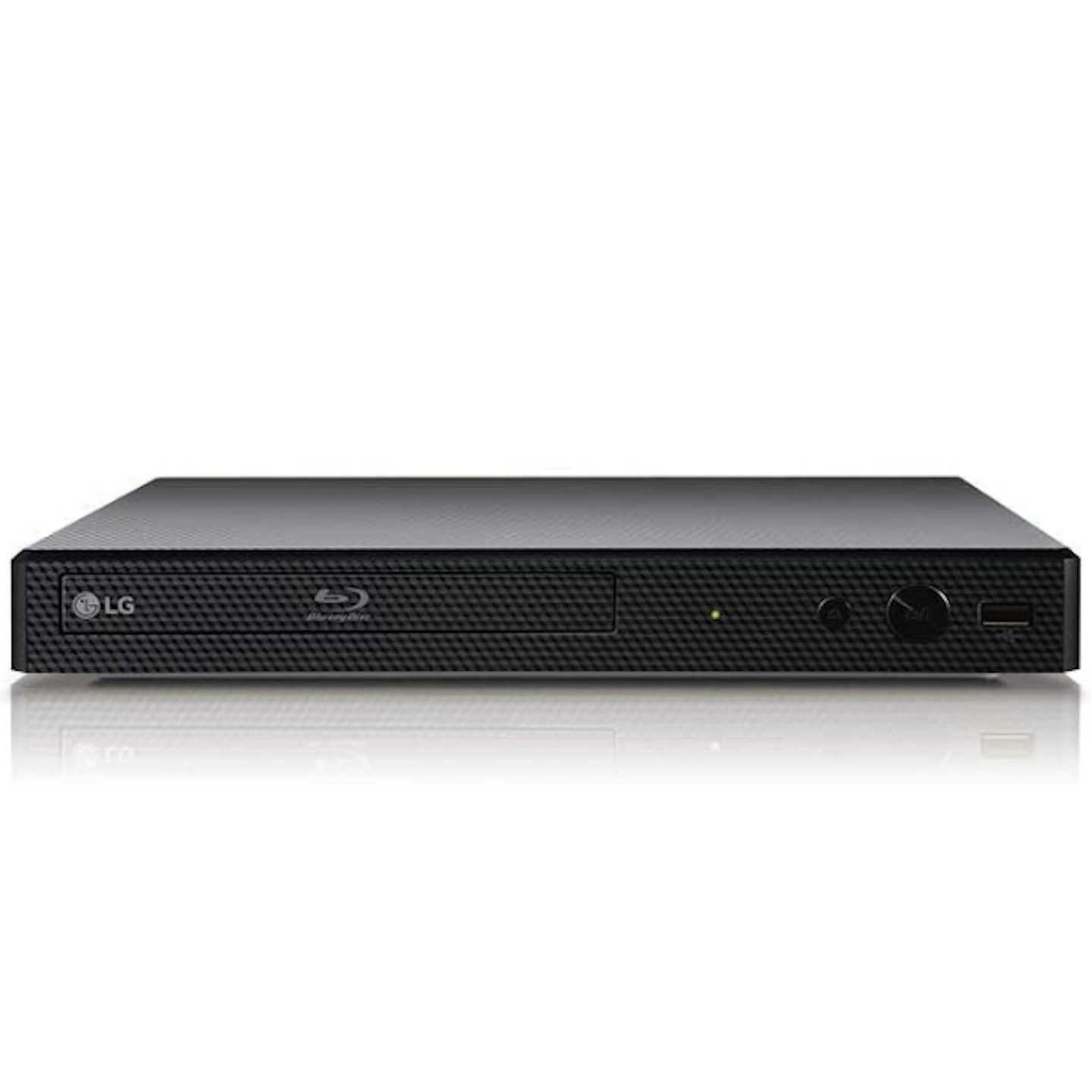 1 of 5
LG BP250 Blu-ray and DVD Player
An entry-level device that does what it says on the tin. The BP250 will play both Blu-ray and DVDs, and it'll upscale the quality of your DVDs so there won't be such a distracting difference in quality between your content. There is a single USB interface that will let you play supported content from an external drive.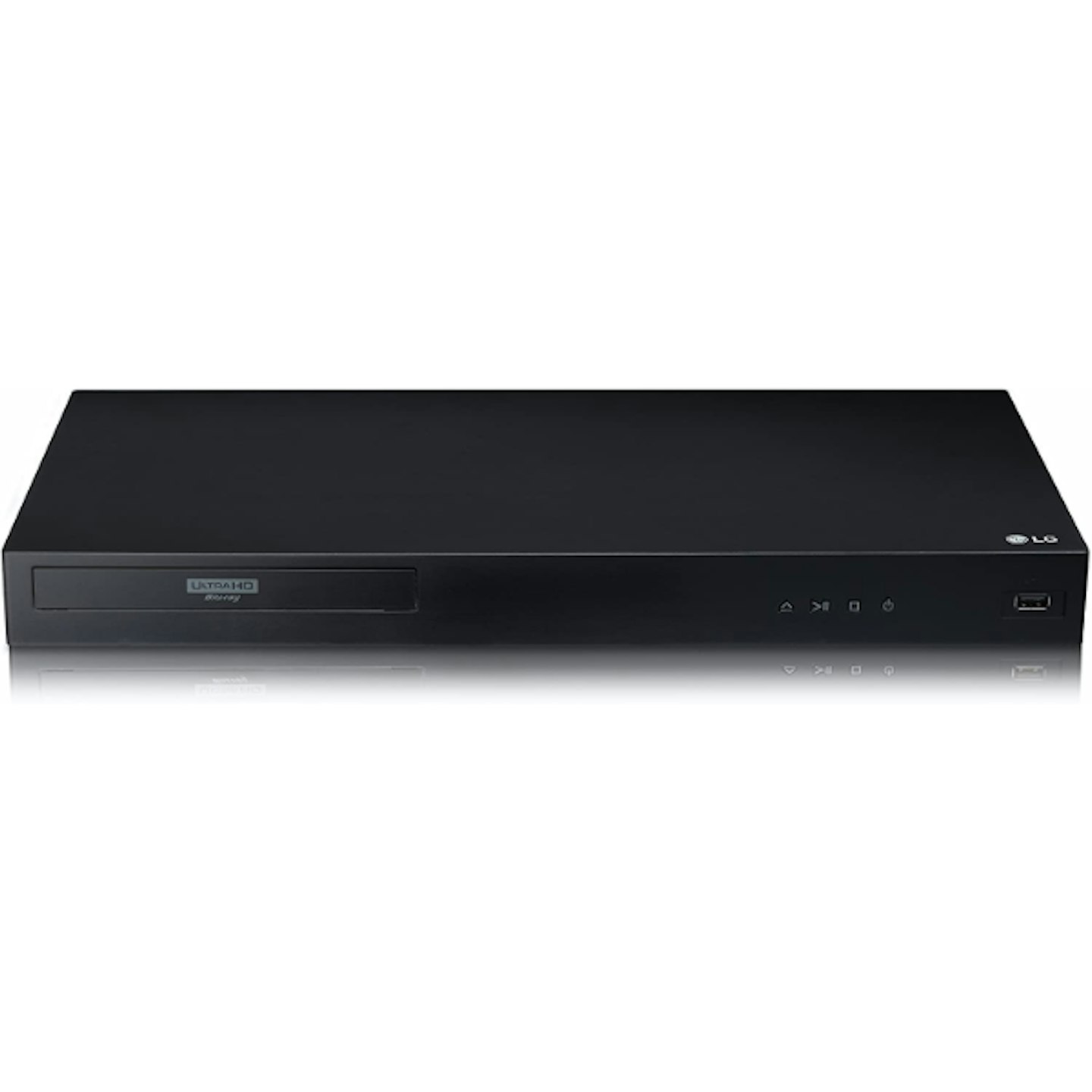 2 of 5
LG UBK80 4K Ultra HD HDR Blu-ray Player
The UBK80 will playback from Blu-ray, DVD and USB in incredible quality thanks to the devices focus on picture quality. 4K capability puts more pixels on your screen and the HDR (High Dynamic Range) works to bring a higher contrast, vivid colours and brighter images from them. Speaking plainly, your viewing experience just got a lot prettier. Remember though, you'll have to have a TV that supports these features to see the benefit. Oh, and it has a LAN connection so you can stream too.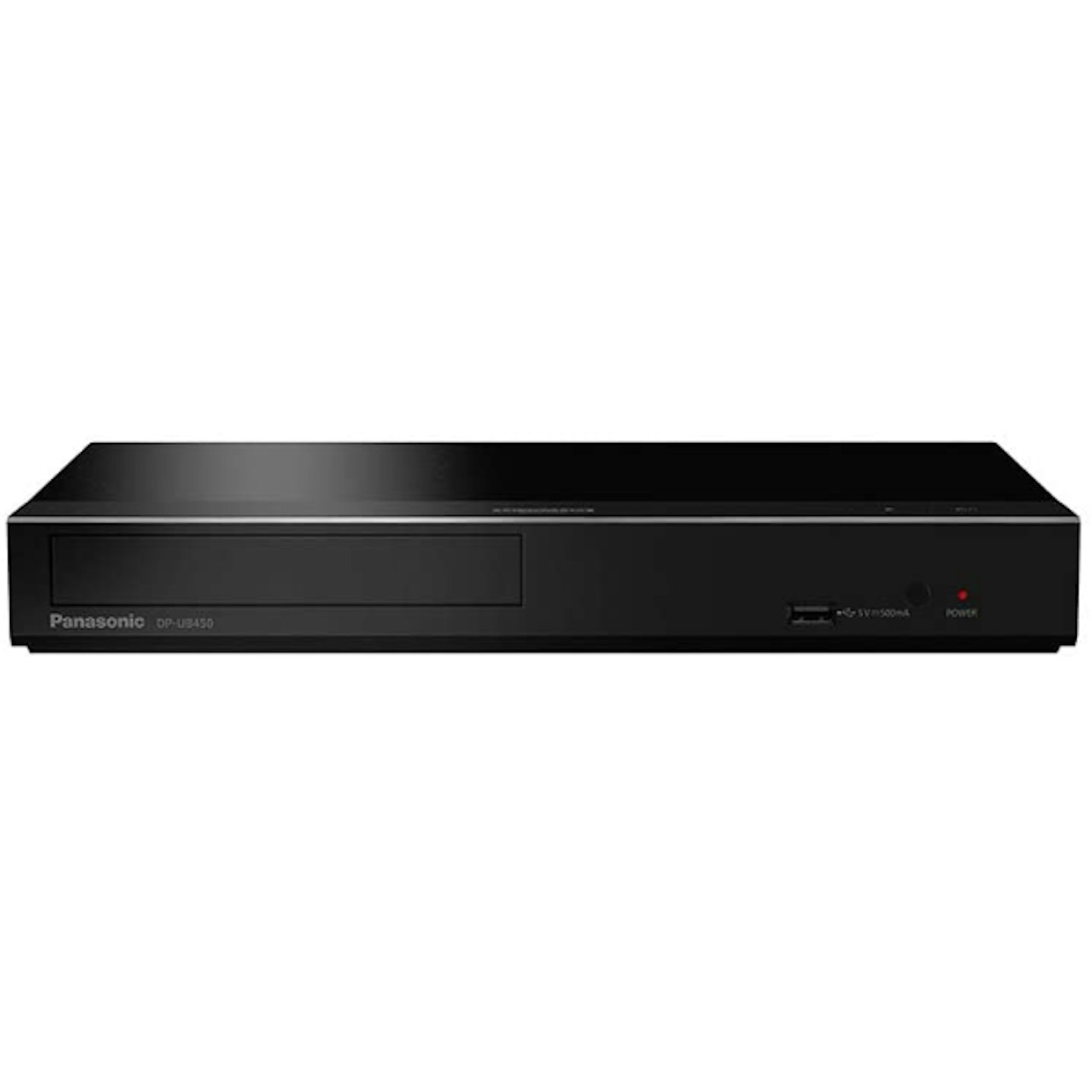 3 of 5
Panasonic DP-UB450EB 4K UHD Blu-ray Player
This offering will play Blu-ray and upscaled DVDs with a 4K Ultra HD, Dolby Vision HDR capacity. Where the DP-UB450EB starts to pull away from the rest of the pack is with its audio capabilities. There are two HDMI outputs – one for image-to-TV and one for the audio-to-sound system. The isolated audio gets a further boost by Dolby Atmos 10+, which works some cutting-edge surround sound wizardry to place you in the centre of a moving audio experience, which includes an overhead dimension – exciting times.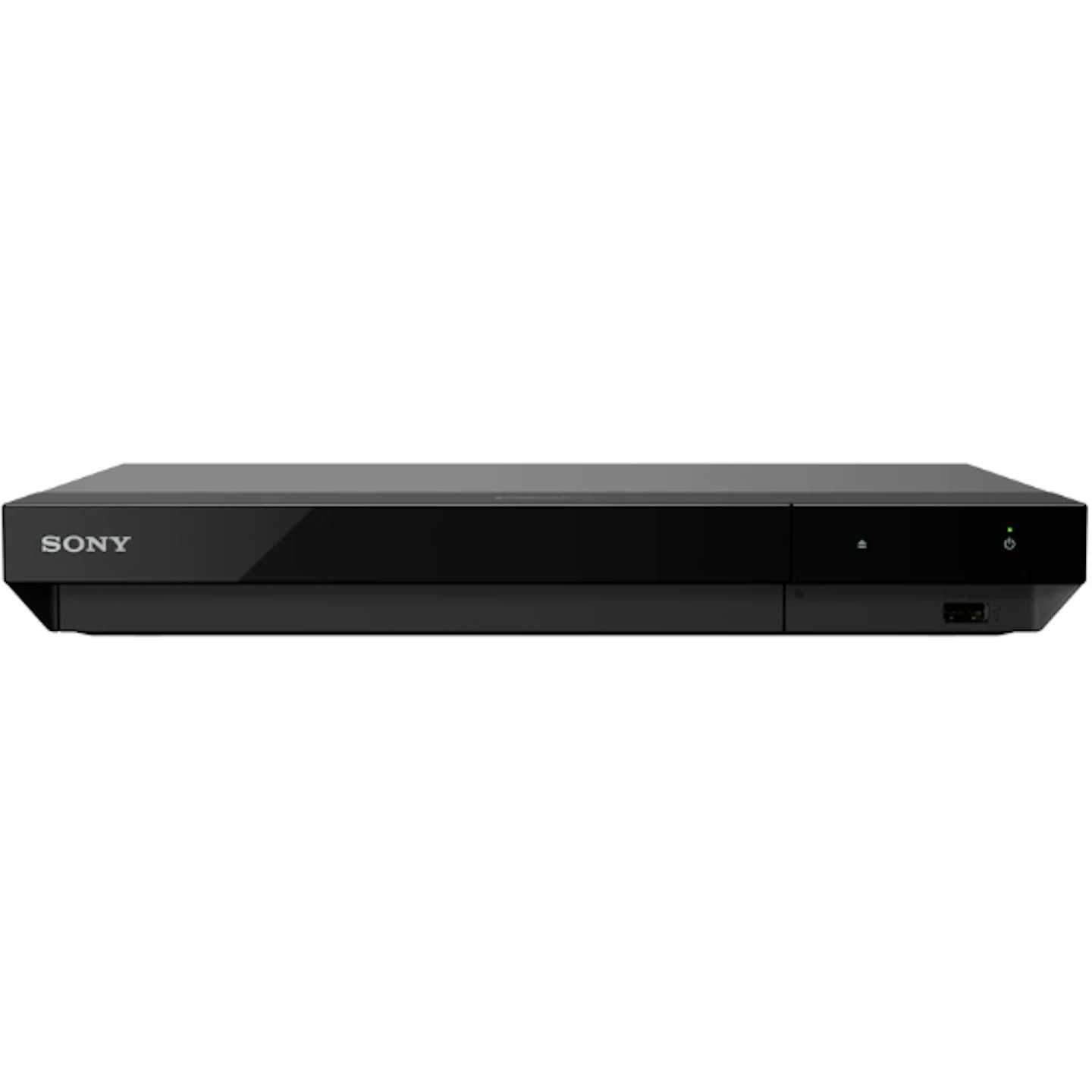 4 of 5
Sony UBP-X700 4K UHD Blu-ray Player
The Sony UBP-X700 is a capable machine, delivering 4K UHD quality and detail with well-presented HDR. Dolby Vision and HDR10 are supported. There are two HDMI outputs, along with onboard streaming and catch-up software and Dolby Atmos support. Older content will still look sharp, as the Sony upscaling is top-notch (much like that found on its TVs). There's one USB 2.0 input for playback from external devices, and Wi-Fi and Ethernet internet connections are also onboard.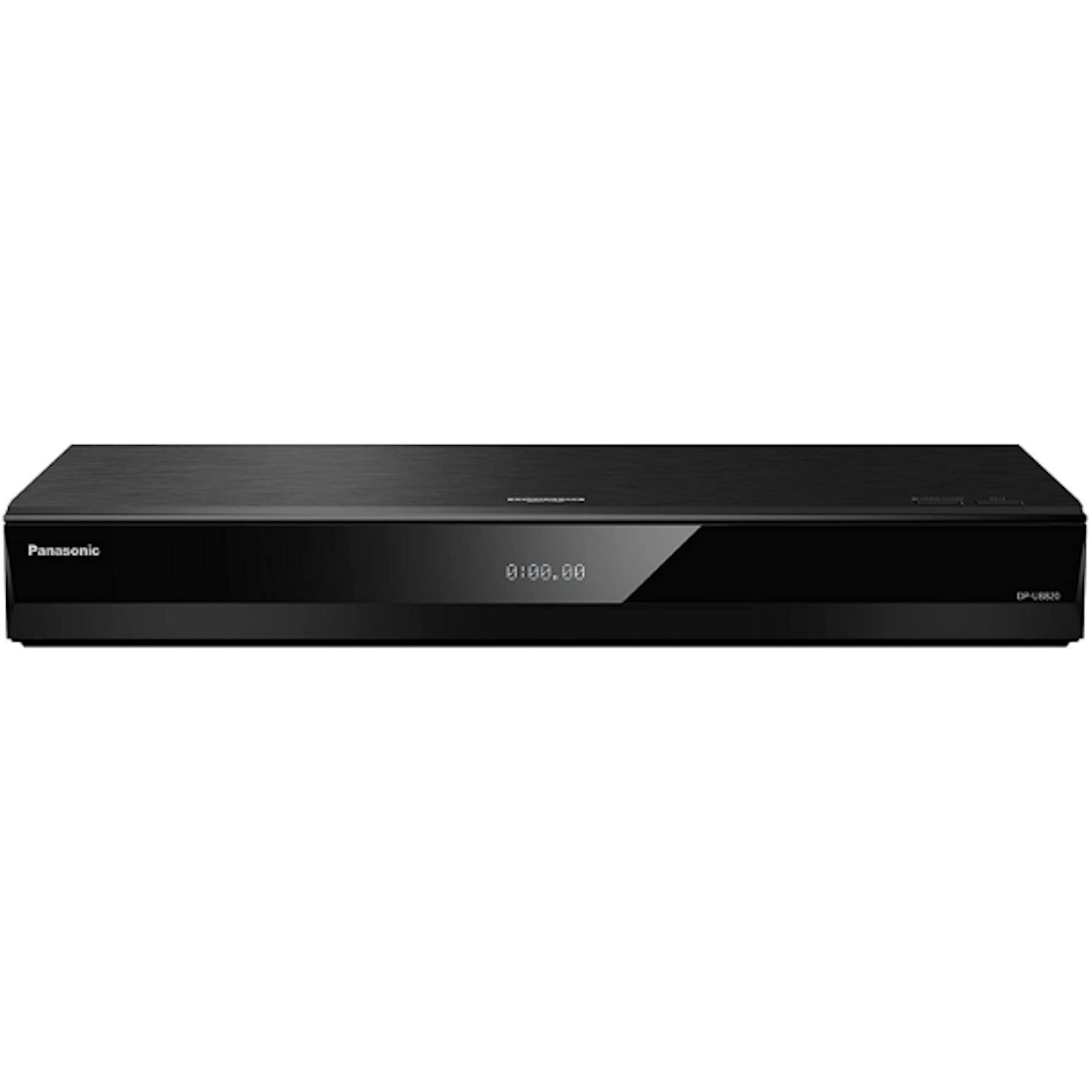 5 of 5
Panasonic DP-UB820EB 4K UHD Blu-ray Player
The baseline playback features of this player are close to the Panasonic DP-UB450EB already discussed. And then it all gets a little special. The device will stream your on-demand services in 4K (where supported) and pass all images through the HCX (Hollywood Cinema Experience) processor for an extremely precise image – in addition to the 4K Ultra HD, Dolby Vision HDR capacity. The audio capabilities of its little brother are overhauled with the option of optical, HDMI or 7.1 channel analogue output. Once this player couples with a surround sound system, it will turn your entertainment space into the ultimate cinema experience.
READ MORE: Upcoming DVD, Blu-ray and 4K UHD Releases
READ MORE: The Best Soundbars
READ MORE: The Best Blu-ray Steelbooks
READ MORE: The Best TVs Under £1,000