If you're looking for a new fun hobby, and Netflix and video games just aren't cutting it, then consider purchasing a board game. They are an excellent and entertaining way of mixing things up.
Grab your housemates or select family members and get them involved in a good old-fashioned tabletop game, from something casual and drink-along-able to one that provides multiple-hour sit-down sessions. Whether you're looking for a two-player board game adventure or fully cast epic, or if you've done the likes of Scrabble and Cluedo to death (in the lounge, with the well-worn set of dice), we've gathered together a range of exciting games sure to unite (and divide) your household.
From movie-themed blockbusters to card-flipping quiz games, advanced strategy titles to all-ages entertainment, Empire pick the best board games that are guaranteed to bring fun and furious arguments in equal measure. Check out the selection below.
Empire's Best Board Games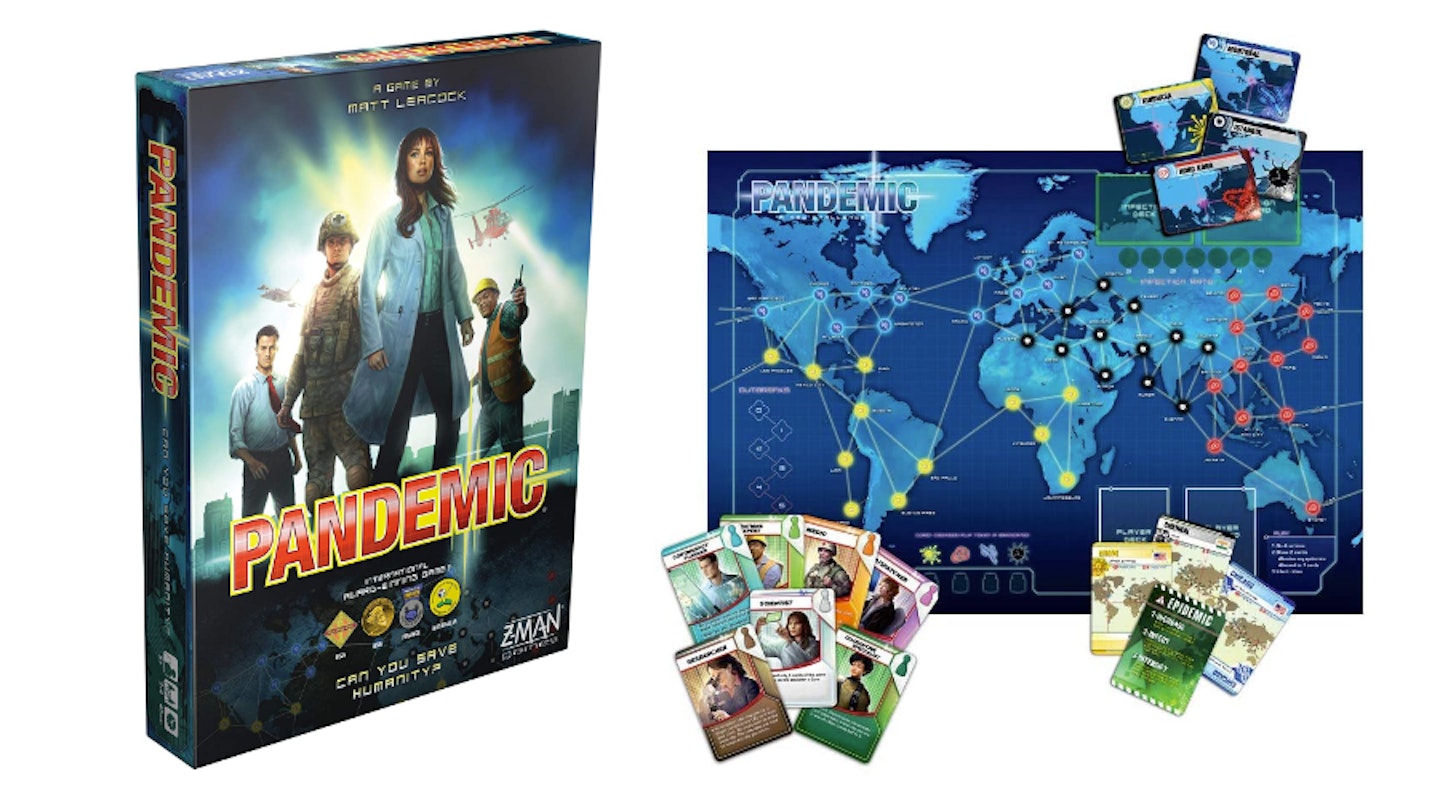 1 of 18
CREDIT: Amazon
Pandemic
If there's a board game equivalent to a modern classic blockbuster, Pandemic is it. Players assemble as a team of military, medical and logistical minds to find a cure for four deadly viruses plaguing the global population. Let's call it catharsis. Players: 2-4 | Playtime: 45 mins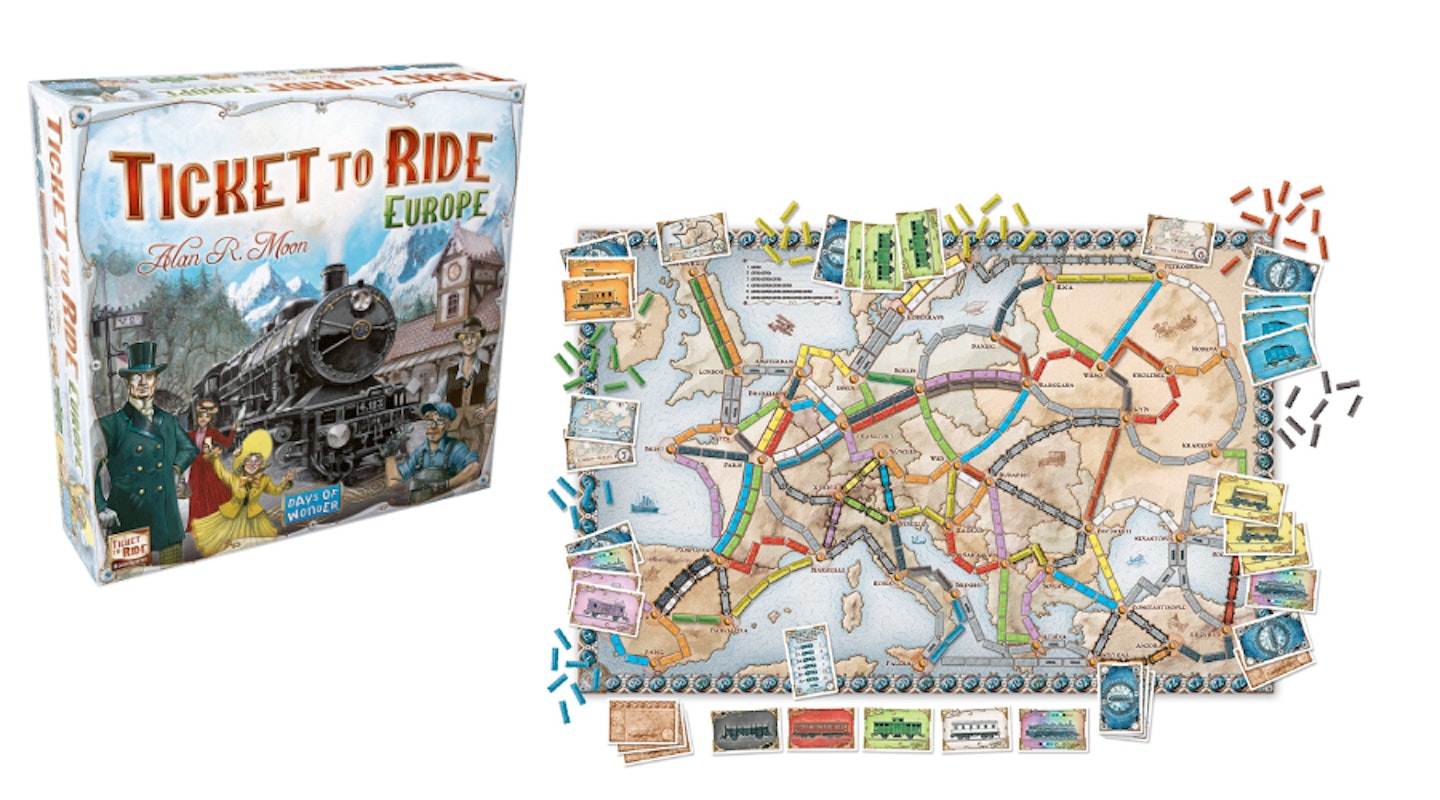 2 of 18
CREDIT: Amazon
Ticket To Ride: Europe
In Ticket To Ride: Europe, players race to establish their place in the competitive world of European steam locomotion at the turn of the century. The goal is to establish the most comprehensive train line with the most connected routes. It's easy to pick up and hard to put down. Players: 2-5 | Playtime: 30-60 mins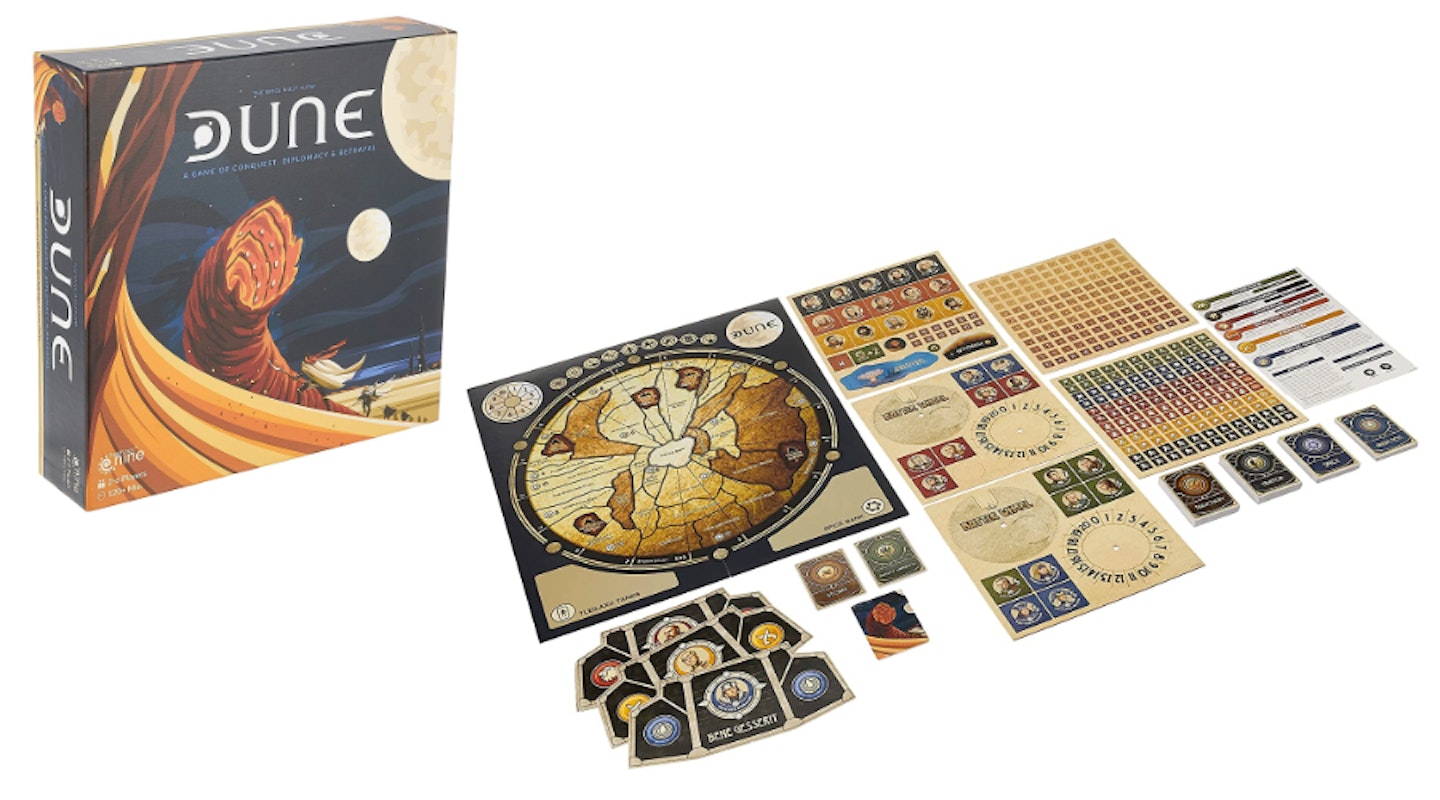 3 of 18
Dune
The Spice must flow in this board game adaption of Frank Herbert's iconic epic, which lets players take an offbeat walk through the world of Dune. Controlling one of six factions, players set out to control Arrakis and the Spice supply through negotiation, lies and tactical thinking. There's an extra sting in the tail though, as each faction can ignore certain rules of the game – that's politics for you.  Players: 2-6 | Playtime: 120 – 180 mins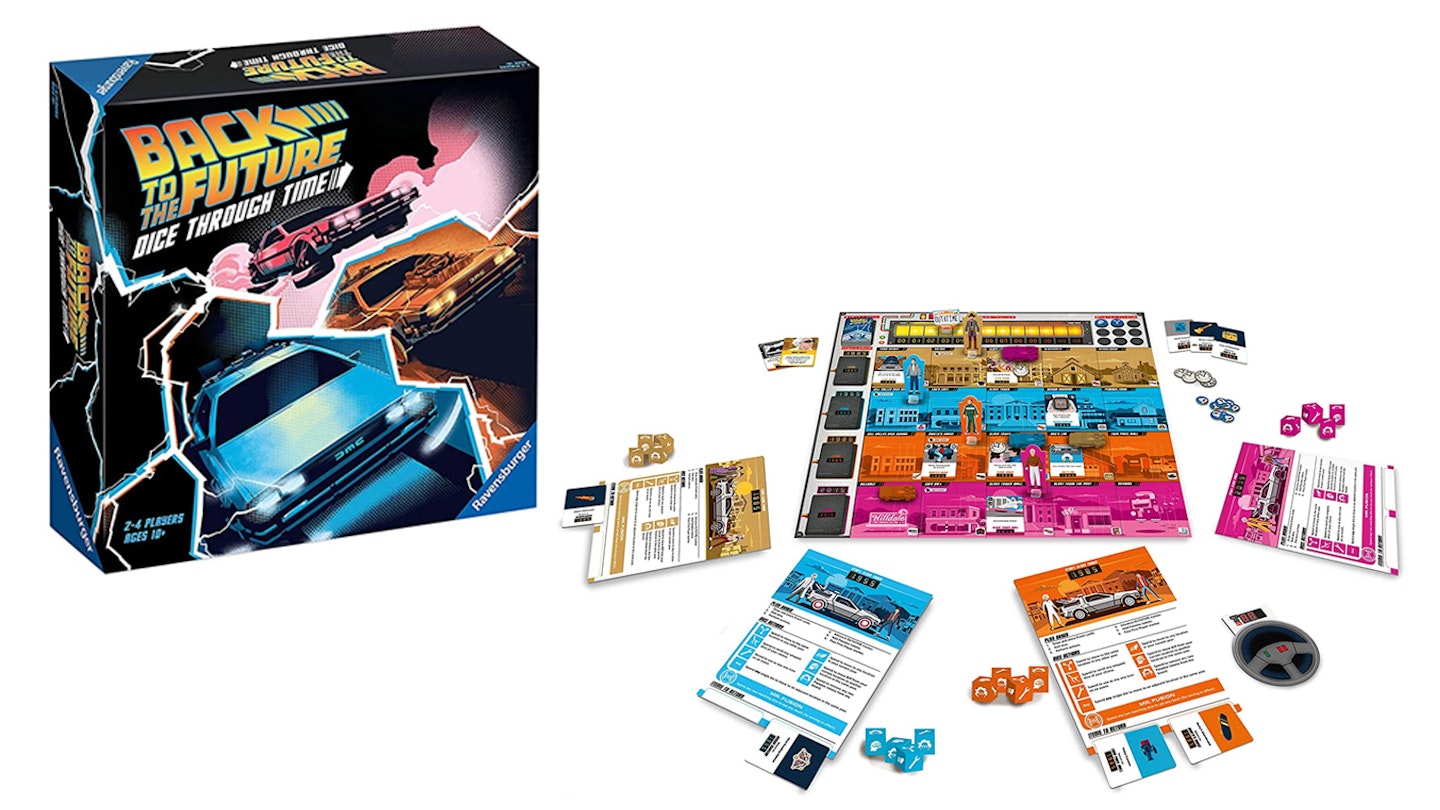 4 of 18
CREDIT: Amazon
Back To The Future – Dice Through Time
Great Scott! Time is a mess thanks to the meddling of Biff Tannen (who else?) and it's up to you to sort it out with Doc Brown and Marty McFly in this timeline-hopping adventure game. Fire up the DeLorean! Players: 2-4 | Playtime: 45-60 mins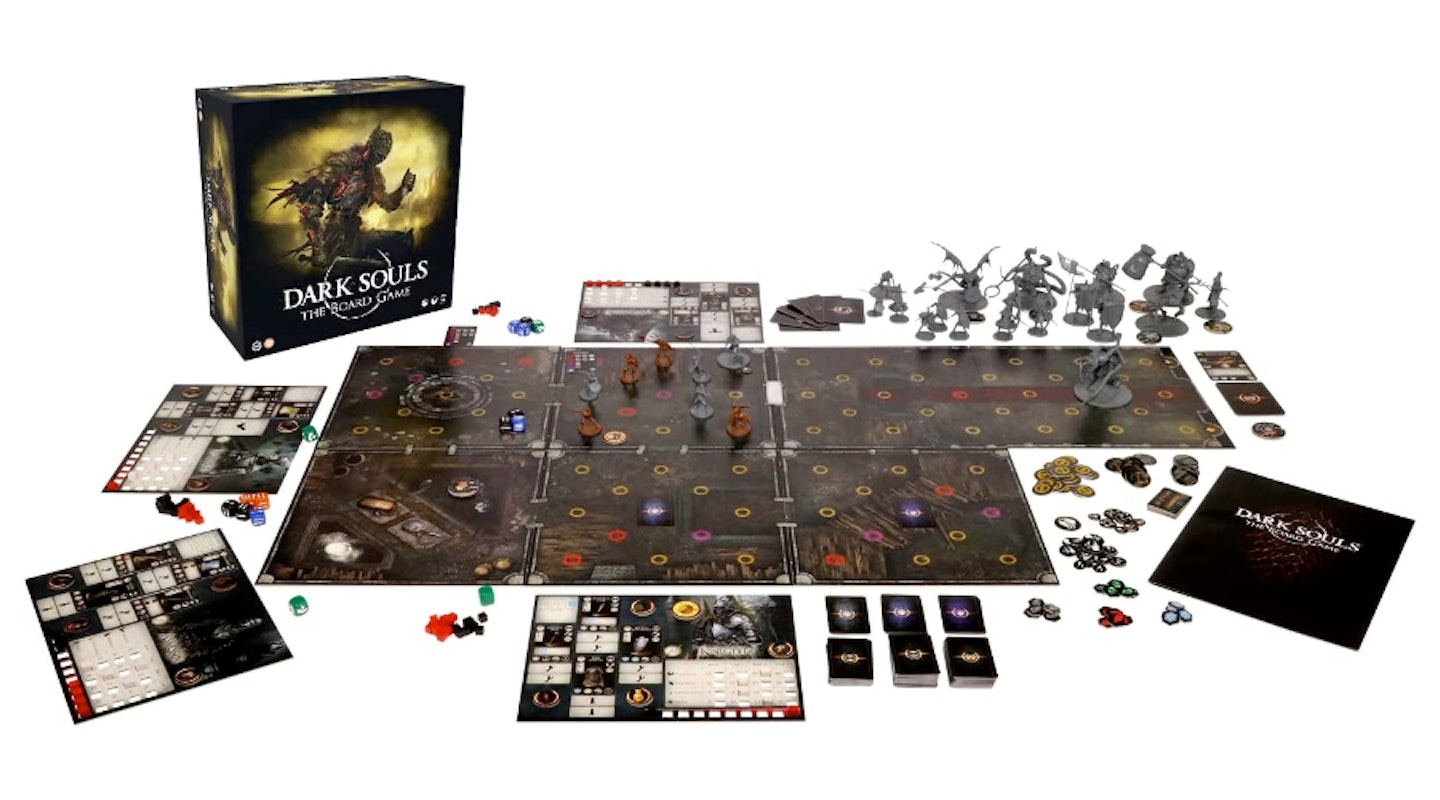 5 of 18
CREDIT: Amazon
Dark Souls - The Board Game
The unyielding brutality, battering combat, and gruelling, fantastical world of Dark Souls have been unearthed in one ultimate board game experience. Unite your fellow cursed undead and brave the darkest dungeons against legions of monstrous foes, will you rekindle the Kiln or start a new age of darkness? The choice is yours. Players: 1-4 | Playtime: 90-120 mins
6 of 18
CREDIT: Amazon
A Game Of Thrones Catan: Brotherhood Of The Watch
You've watched all eight seasons of Game Of Thrones. You've spent hours harvesting resources in Catan and its expansions. Now combine the two in a version of the beloved game themed around George RR Martin's fantasy novels (yes, this is book-centric – note the indefinite article in A Game Of Thrones). Join the Night's Watch, prepare for the invasion of the Wildlings, and beware: winter is coming. Players: 3-4 | Playtime: 45 mins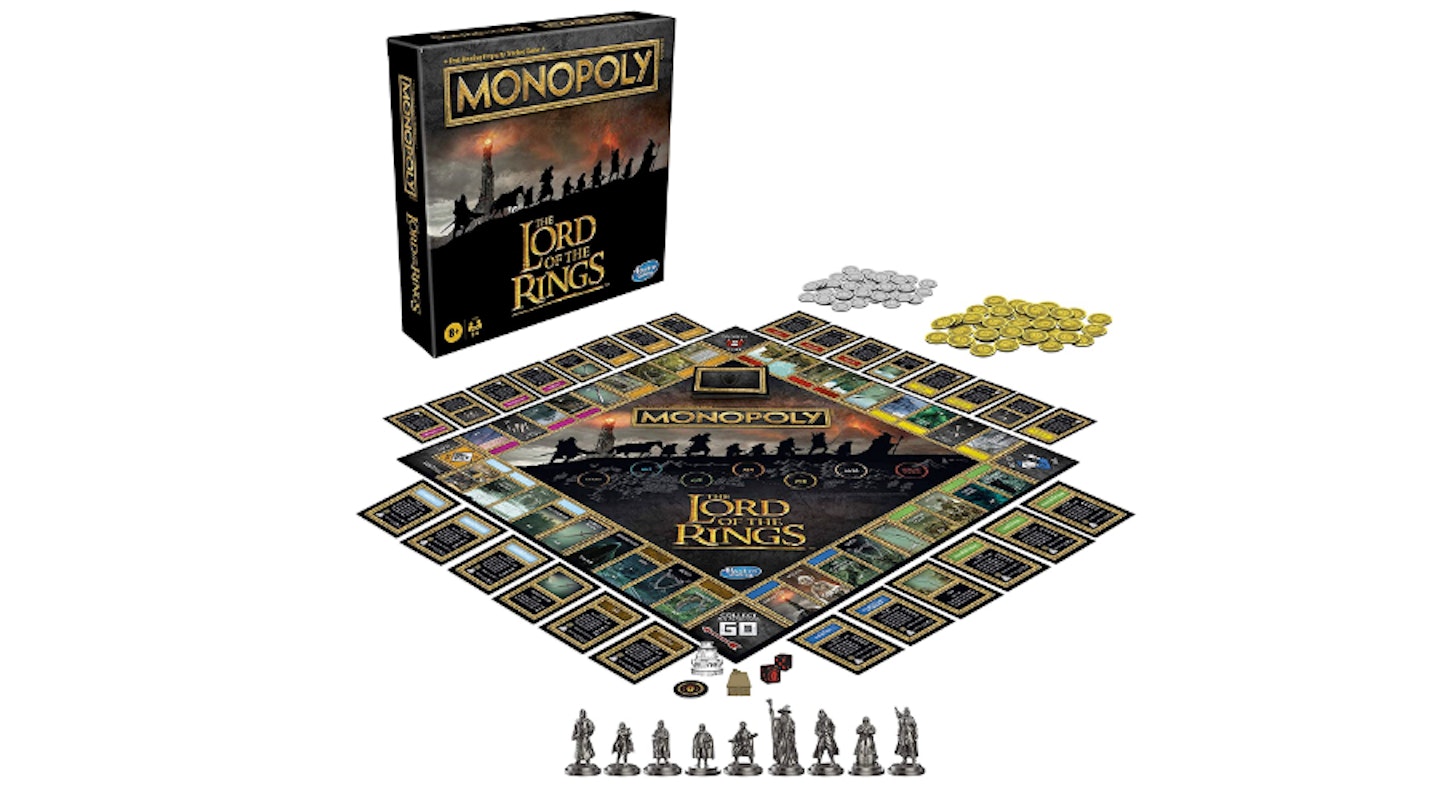 7 of 18
CREDIT: Amazon
Monopoly: The Lord of the Rings Edition Board Game
The roster of bizarre Monopoly pairings inevitably grows larger by the day, and now even The Lord of the Rings has joined the ranks of the classic fast-dealing property trading game. Play as a member of the fellowship and best the tribulations of Middle Earth, collecting the great cities, forts and holds of Tolkien's vast fantasy world, in a strange non-canonical turn of events. Players: 2-6 | Playtime: 60-90 mins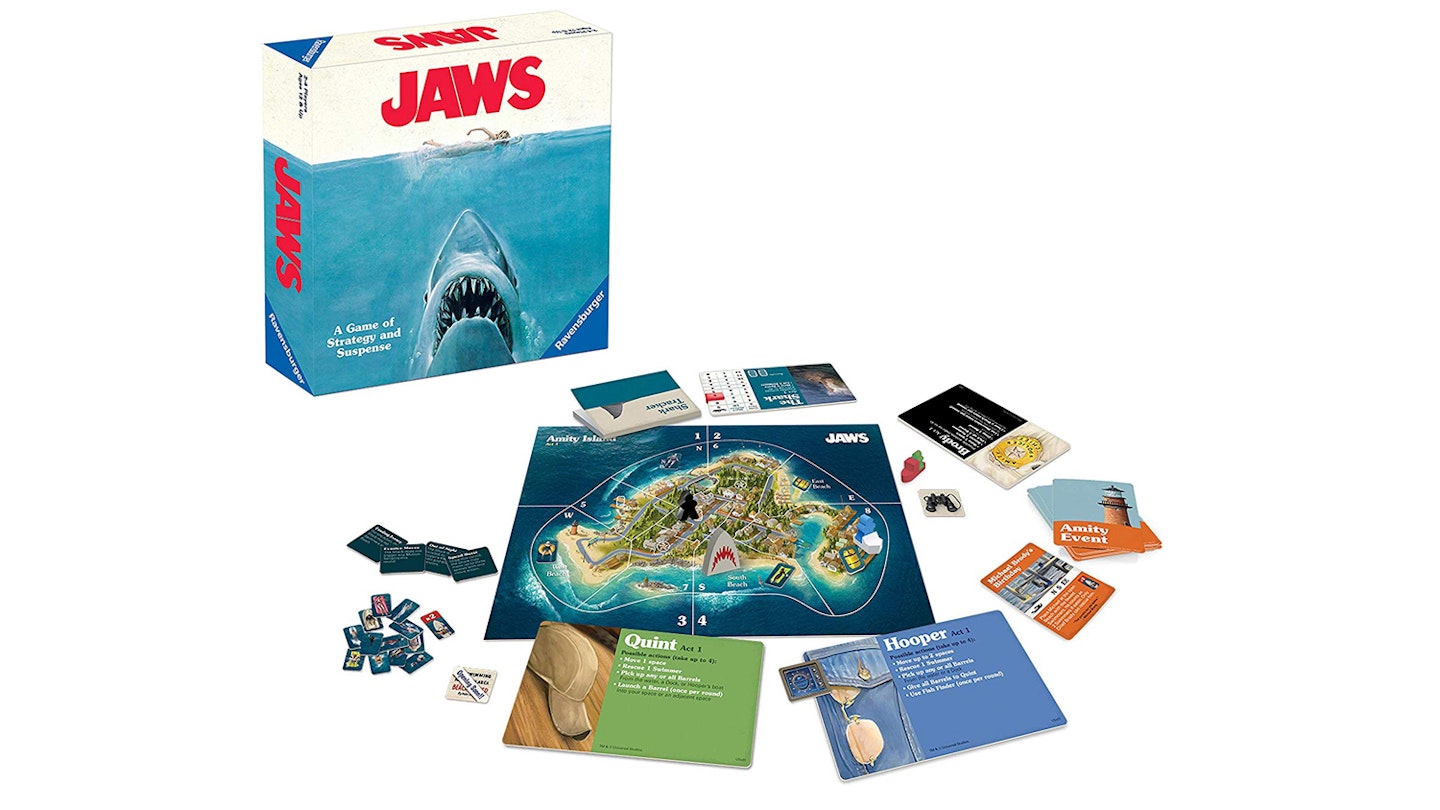 8 of 18
CREDIT: Amazon
Jaws
Just when you thought it was safe to go back to the tabletop. Ravensburger's loving homage to Steven Spielberg's toothy classic is, like the film, a game of two halves – beginning on the shores of Amity Island, before heading out into open water aboard The Orca. Players: 2-4 | Playtime: 60 mins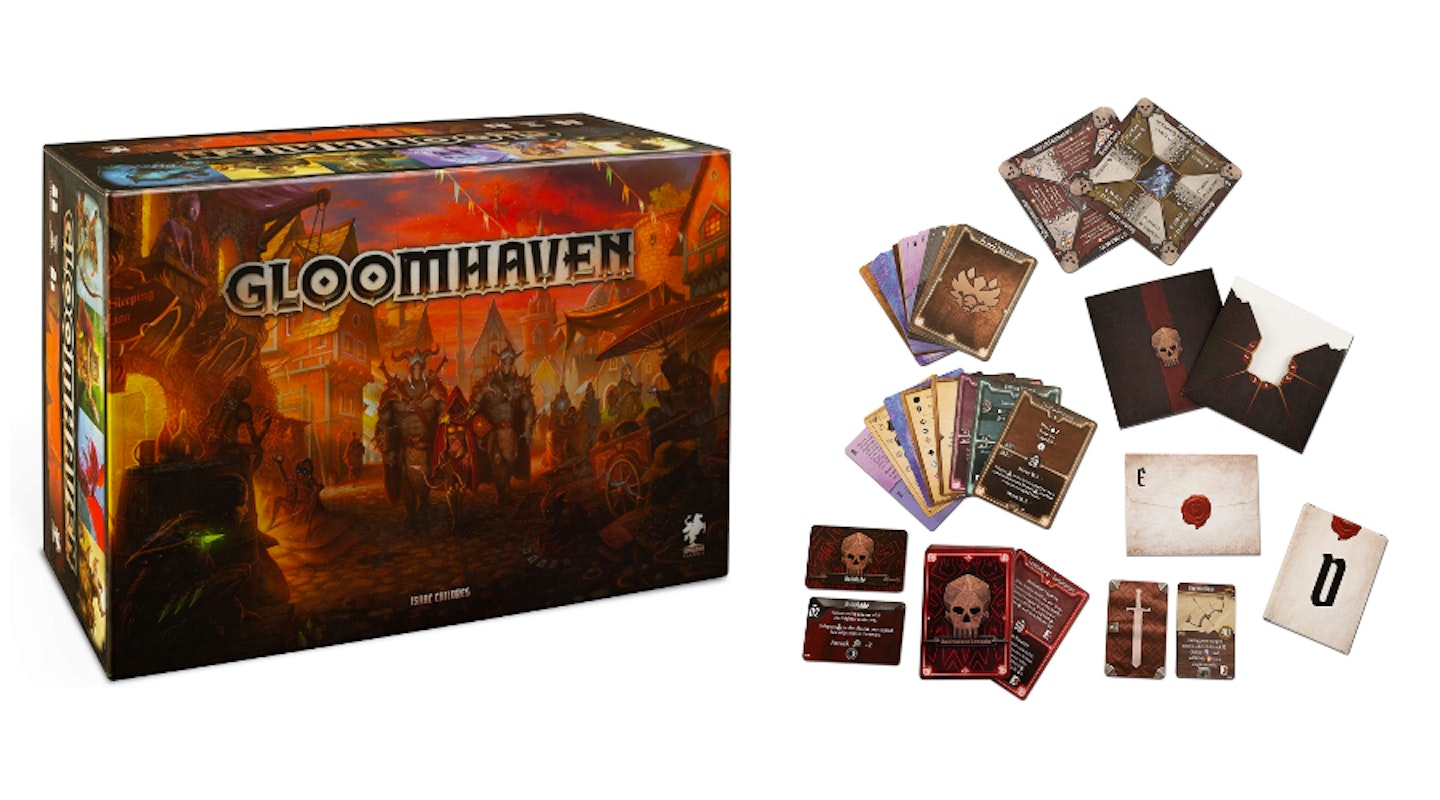 9 of 18
CREDIT: Amazon
Gloomhaven
Welcome to Gloomhaven, home to society's outcasts, rejects and ne'er-do-wells. Taking up the role of a mercenary, players will trek outside of this settlement wall to discover the secrets and treasures in the surrounding forests and dungeons. There's danger and loot a-plenty to be found, as each unique scenario unfolds an ever-developing narrative. With 17 playable classes, 47 enemy types, and 1,700 cards to hand, Gloomhaven isn't for the faint of heart, but the rewards for mastering its world are great. Players: 1-4 | Playtime: 60-120 mins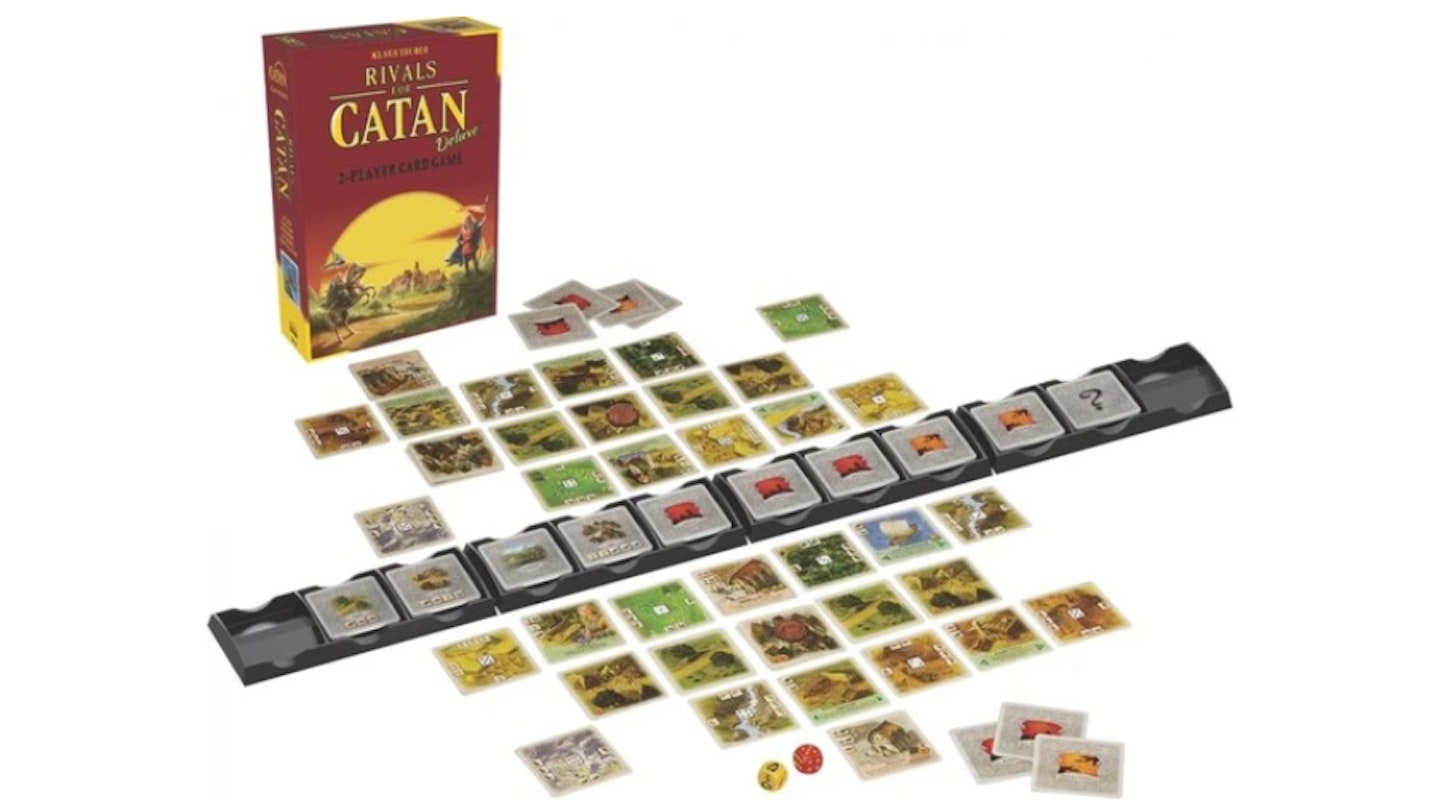 10 of 18
CREDIT: Zatu Games
Rivals for Catan: Deluxe
In this two-player adaptation of the original Catan game, players work for supremacy by gathering resources, building towns and settlements, attracting local heroes, and bartering with their rivals. This Deluxe edition includes three expansions, The Era of Gold, The Era of Turmoil and the Era of Progress, which introduce additional buildings and hero types to develop the story of Catan with every play-through. Players: 2 | Playtime: 45-60 mins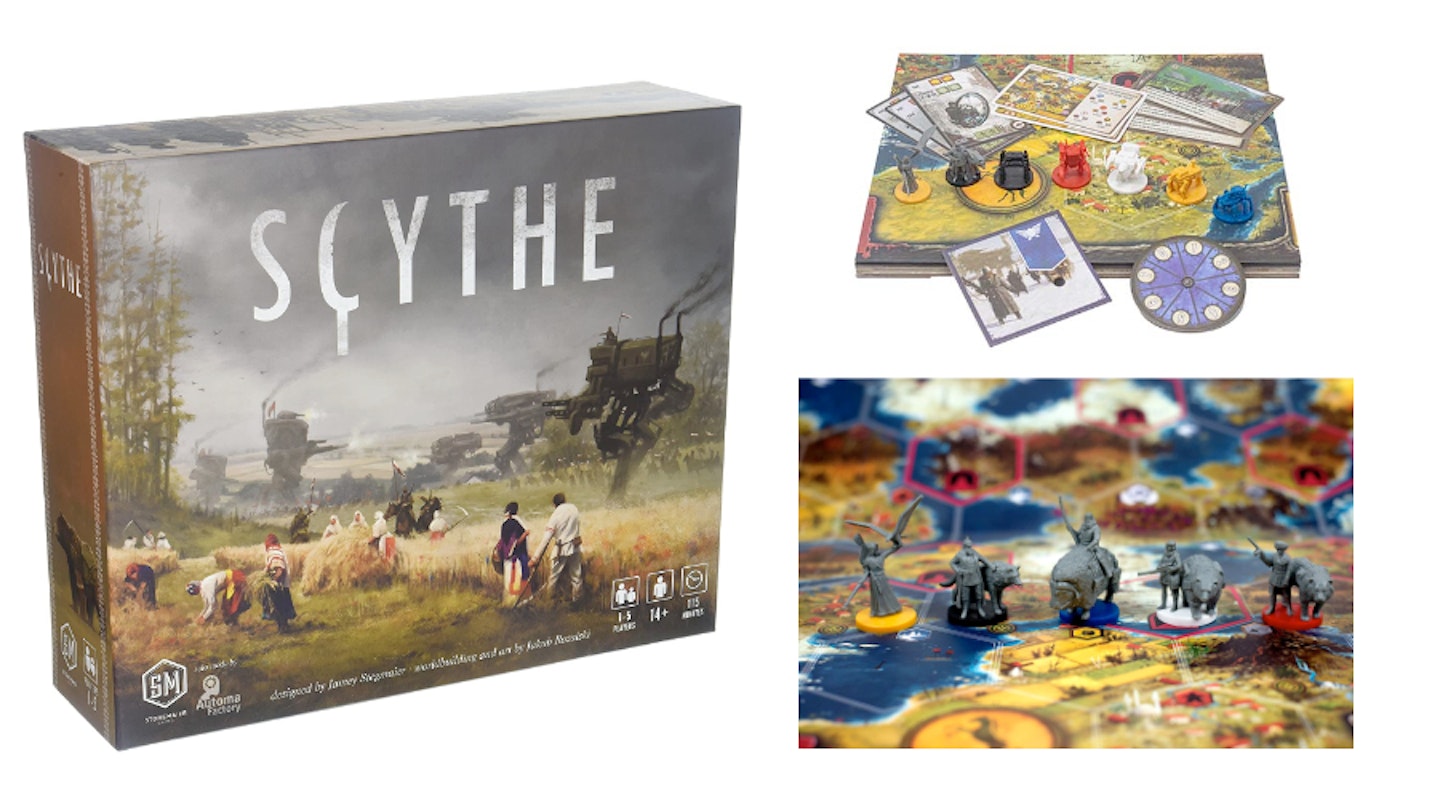 11 of 18
CREDIT: Amazon
Scythe
Set in an alternate-1920s landscape, this handsomely illustrated game has players take on the role of fallen faction leaders, attempting to rebuild their forces. Scythe is an engine-building game and involves conquering territories, enlisting recruits, building structures and activating dormant mechs in the struggle to gain the upper hand and dominate the board. Players: 1-5 | Playtime: 90-115 mins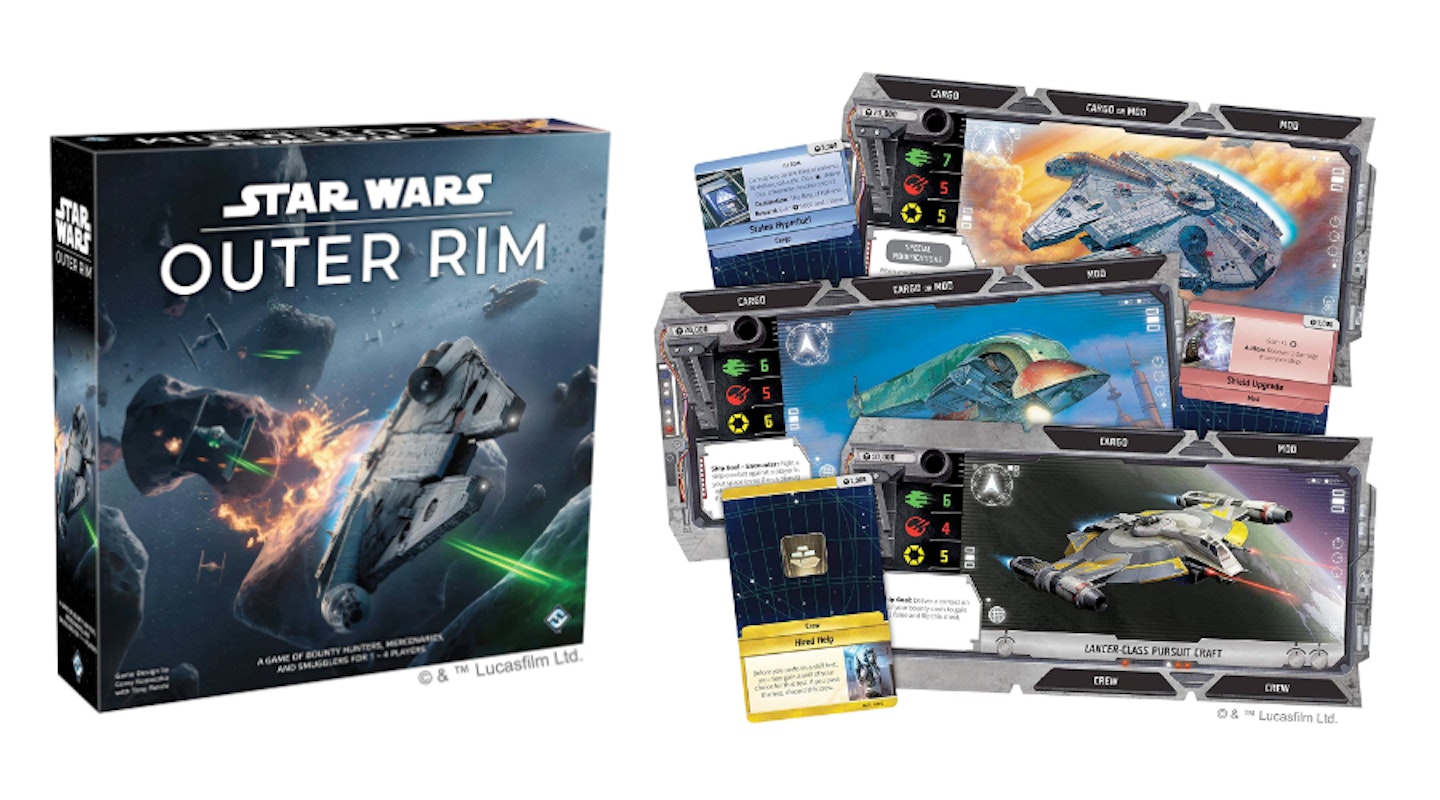 12 of 18
CREDIT: Zatu Games
Star Wars: Outer Rim
For more experienced gamers, head out to the fringes of the Star Wars universe and channel your inner scoundrel in a world of bounty hunters and smugglers. And yes, you can play as Han Solo (or Lando Calrissian, if that's more your style). Don't get cocky, kid – and remember to shoot first. Players: 1-4 | Playtime: 120-180 mins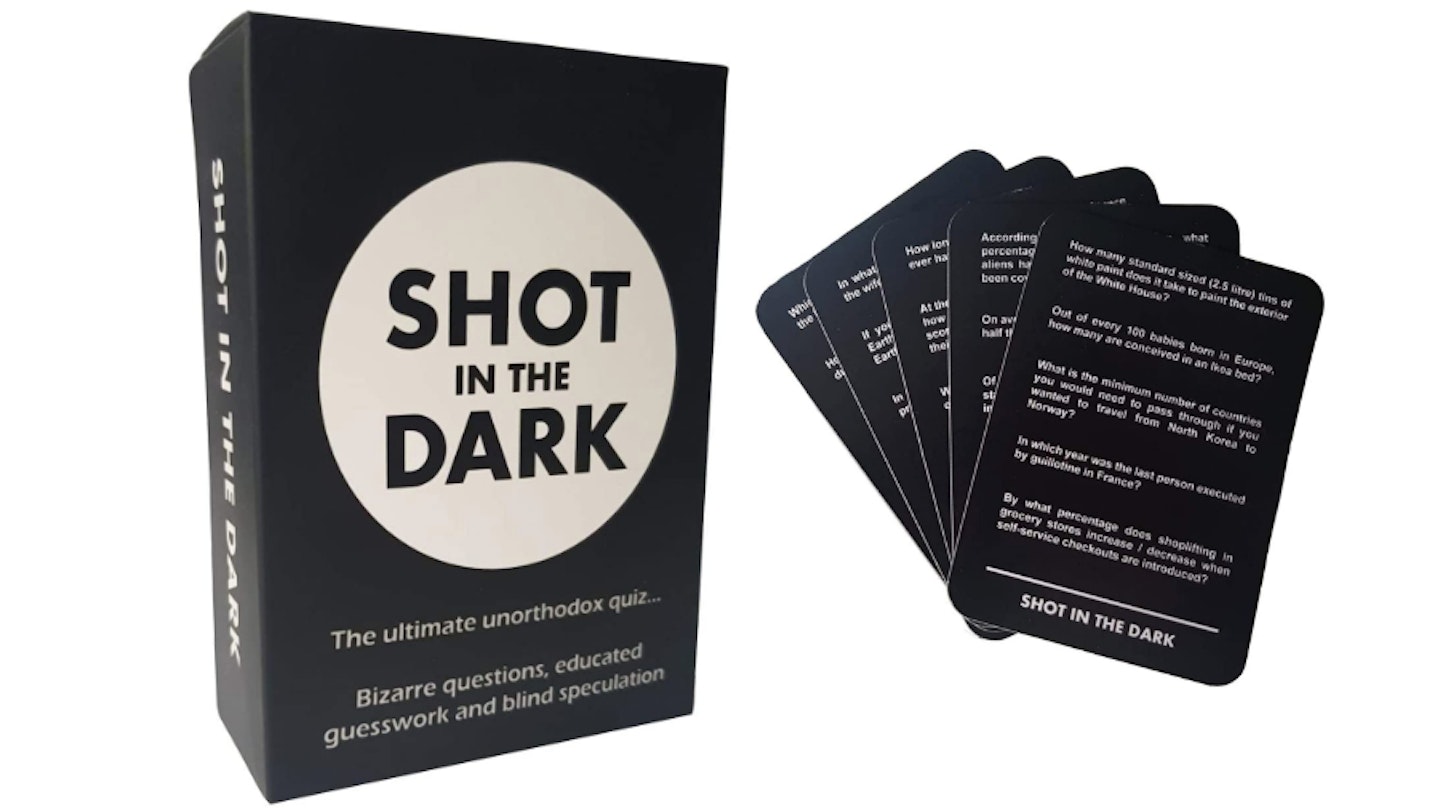 13 of 18
CREDIT: Amazon
Shot in the Dark - The Ultimate Unorthodox Quiz Game
How many litres of Vodka does the average Russian person drink each year? Out of every 100 babies born in Europe, how many are conceived in an Ikea bed? It's time for some lateral thinking and some educated guesstimation with Shot In The Dark, the unorthodox quiz. Critical mind: engage. Players: 2+ | Playtime: 10 mins +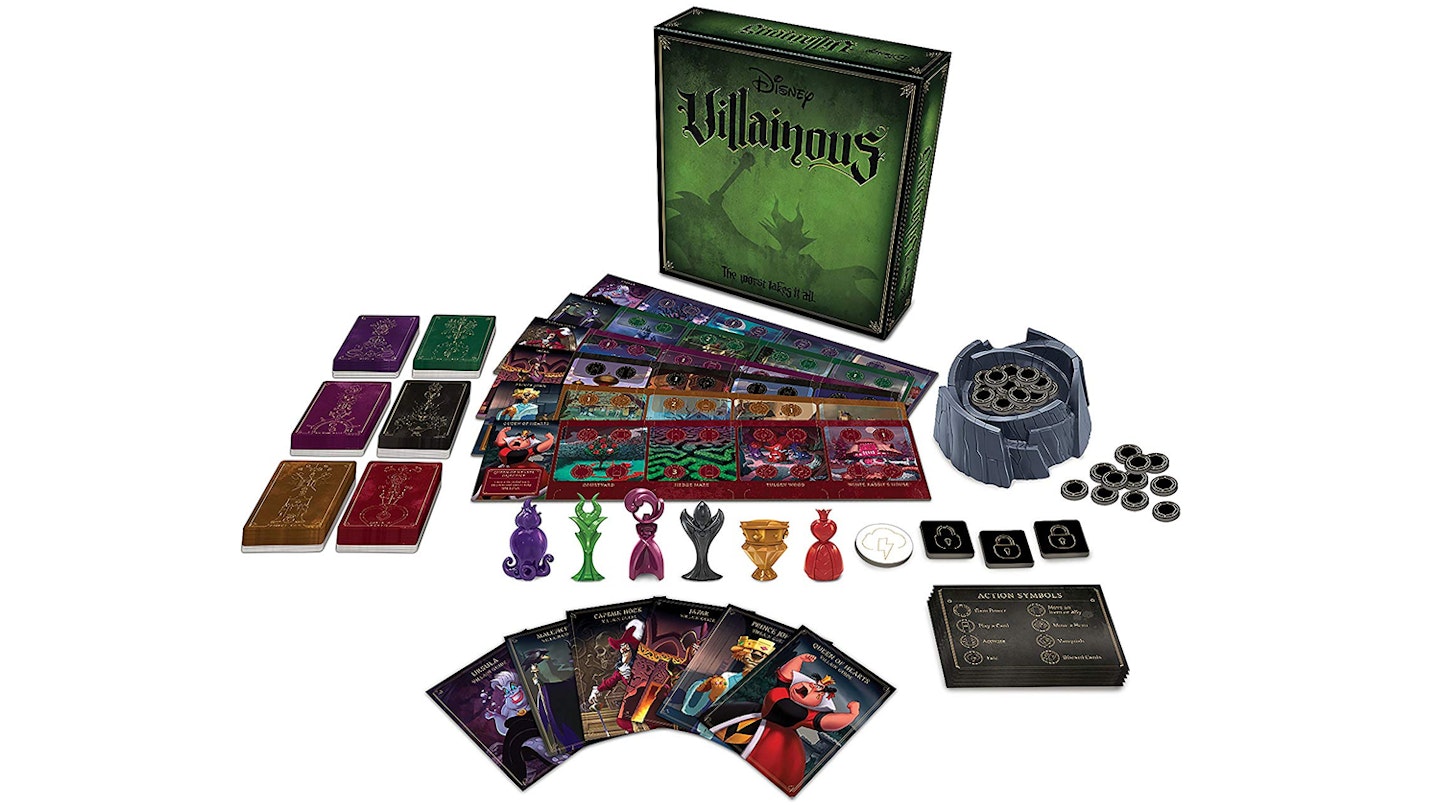 14 of 18
CREDIT: Amazon
Disney Villainous
Being bad feels pretty good. Channel your favourite fairytale villains in a game that references a bunch of Disney classics, letting players strive for evil deeds as the likes of Ursula, Captain Hook, Maleficent and Jafar. Look out for expansion packs 'Evil Comes Prepared' and 'Wicked To The Core' to add extra characters. Players: 2-6 | Playtime: 50 min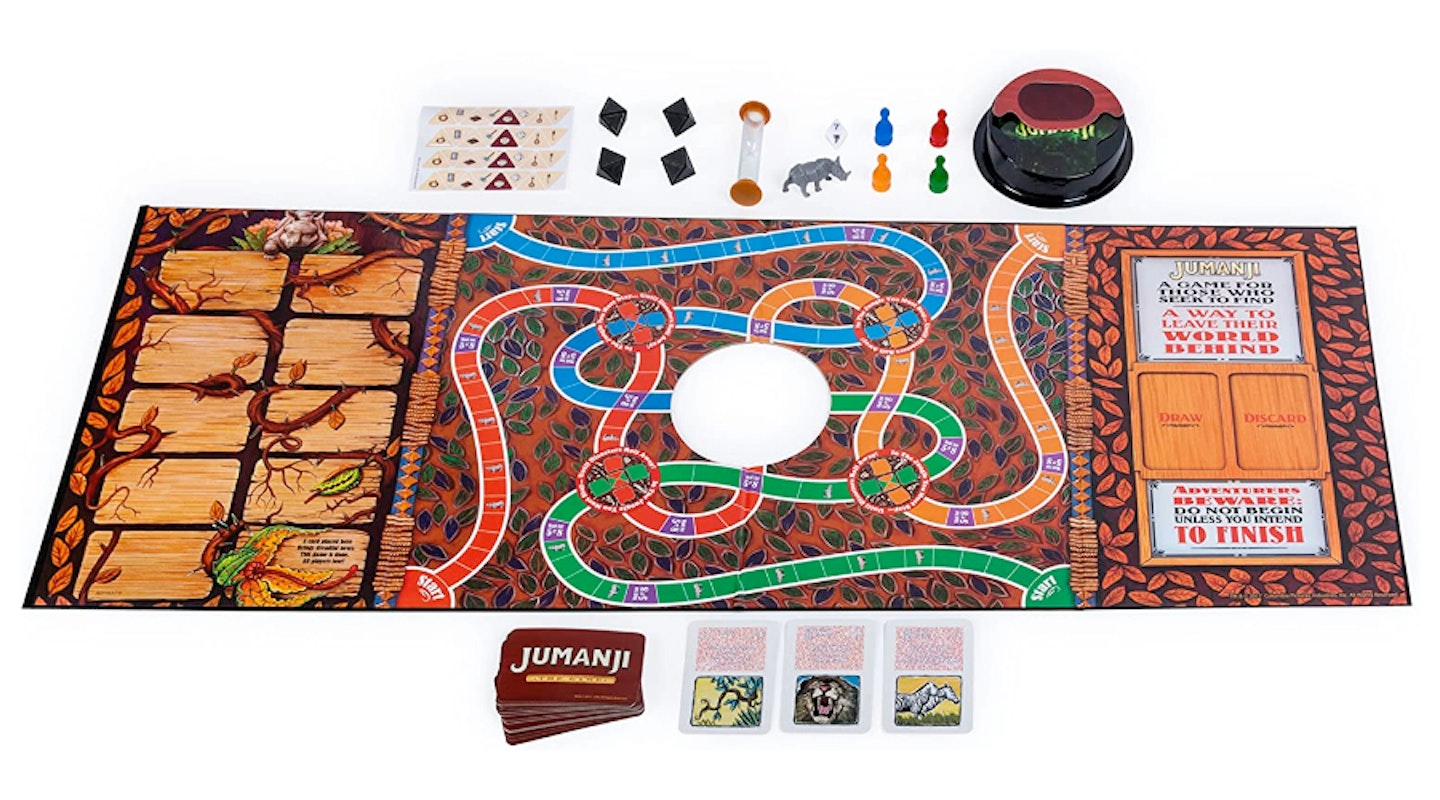 15 of 18
CREDIT: Amazon
Jumanji: The Board Game
Fun fact: nothing bad has ever happened as a result of people playing Jumanji. No sir-ee! Enjoy consequence-free dice rolls in this jungle adventure that absolutely will not devour decades of your life if you make any wrong moves. Does anyone else hear those ominous drums? Just us? Players: 2-4 | Playtime: 45 mins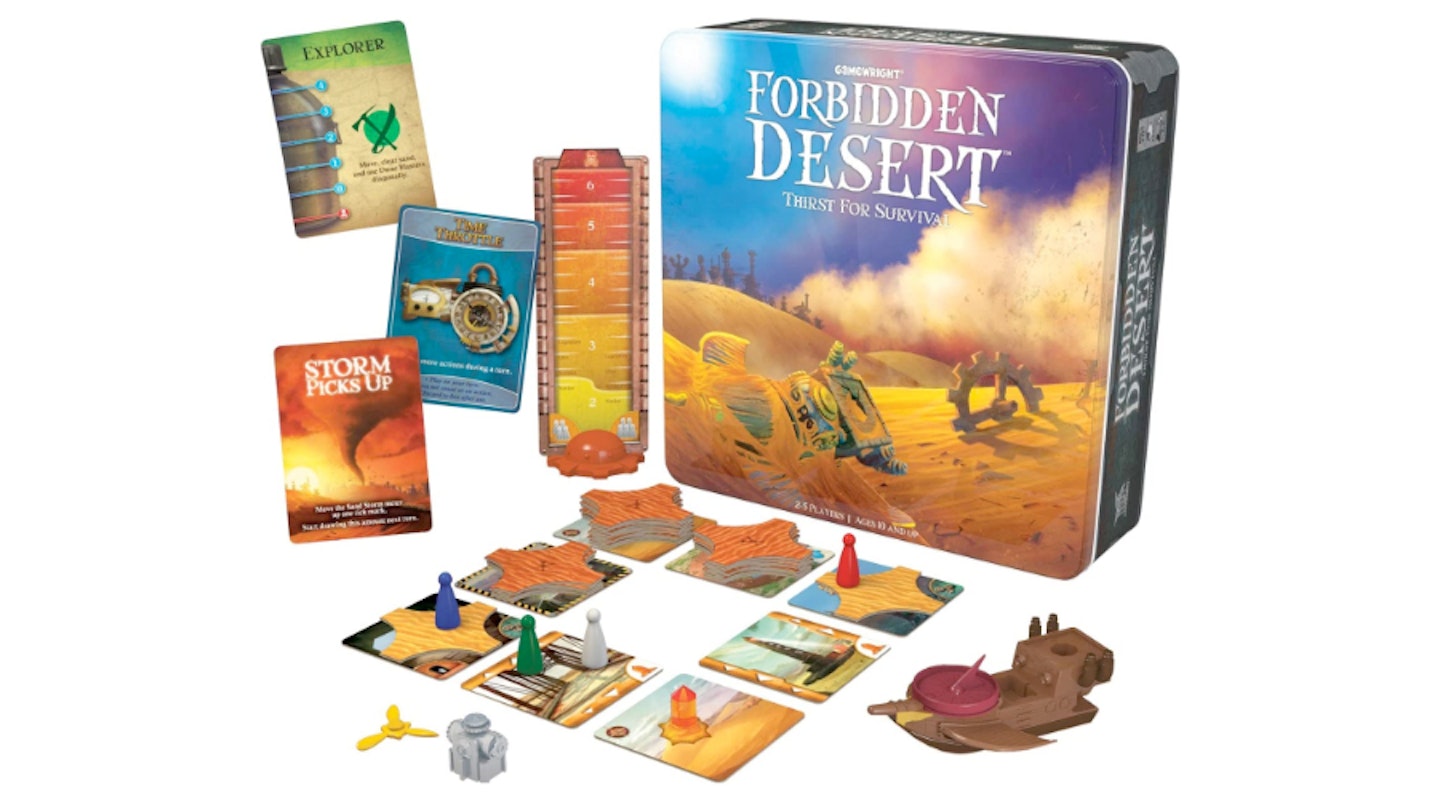 16 of 18
CREDIT: Amazon
Forbidden Desert
The sequel to Forbidden Island returns in a fantastically brutal fashion with Forbidden Desert, the excellent cooperative board game where players must navigate the unyielding harshness of the desert, battling for their survival. After discovering a puzzling flying machine buried in an ancient ruin, players must gather and learn information from the desert's landmarks, all while the fight for survival rages on. In Forbidden Desert, either everyone wins, or nobody wins.
Looking for an escape from the drudgery of the Netflix doomscroll? Here are some excellent alternative streaming services.
Players: 2-5 | Playtime: 45 mins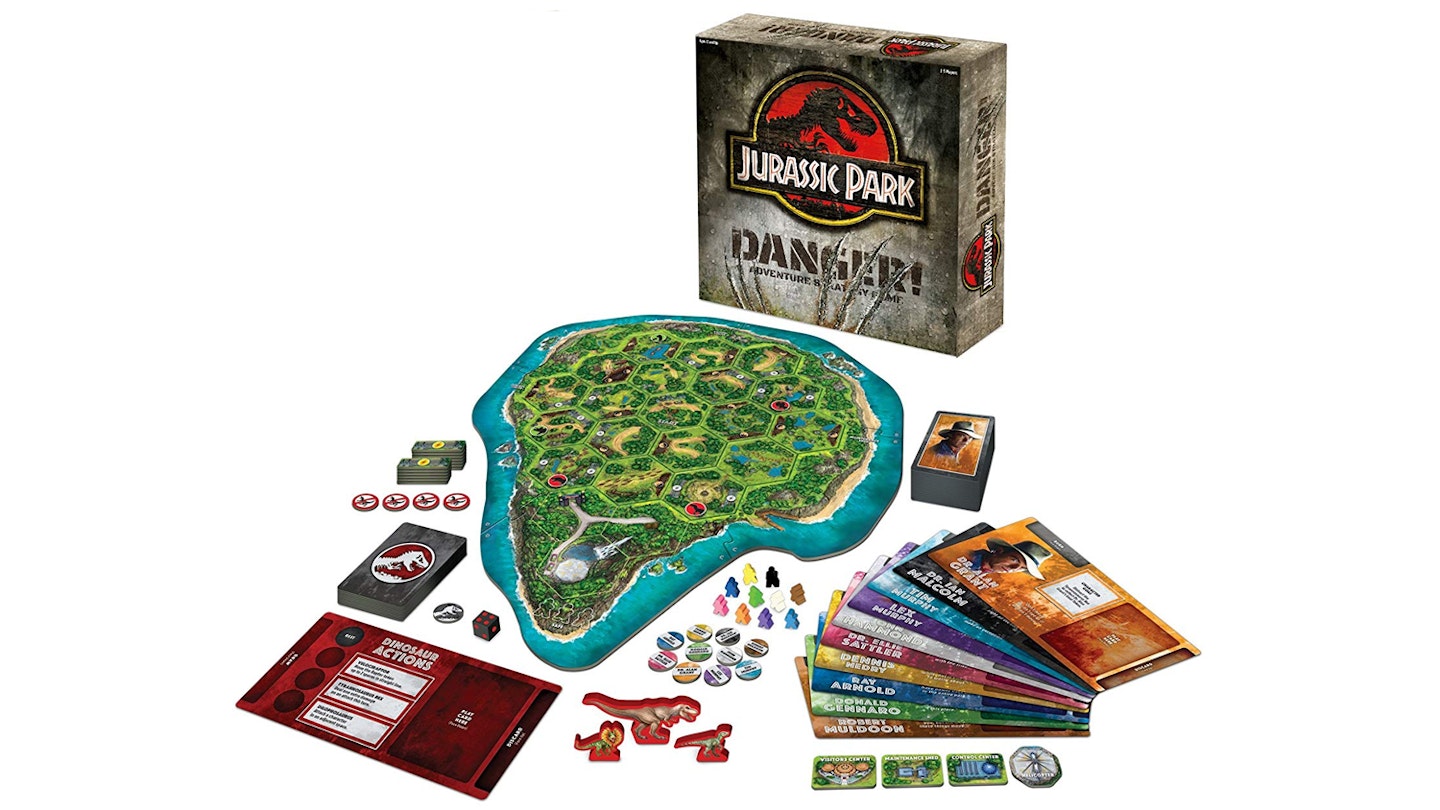 17 of 18
CREDIT: John Lewis
Jurassic Park – Danger!
Hold onto your butts! Bring Isla Nublar into your living room in a game that tasks players with legging it across the island to restore power and survive the dinosaur outbreak – and lets one lucky player control the prehistoric predators themselves. Now that's chaos theory. Players: 3-5 | Playtime: 50 mins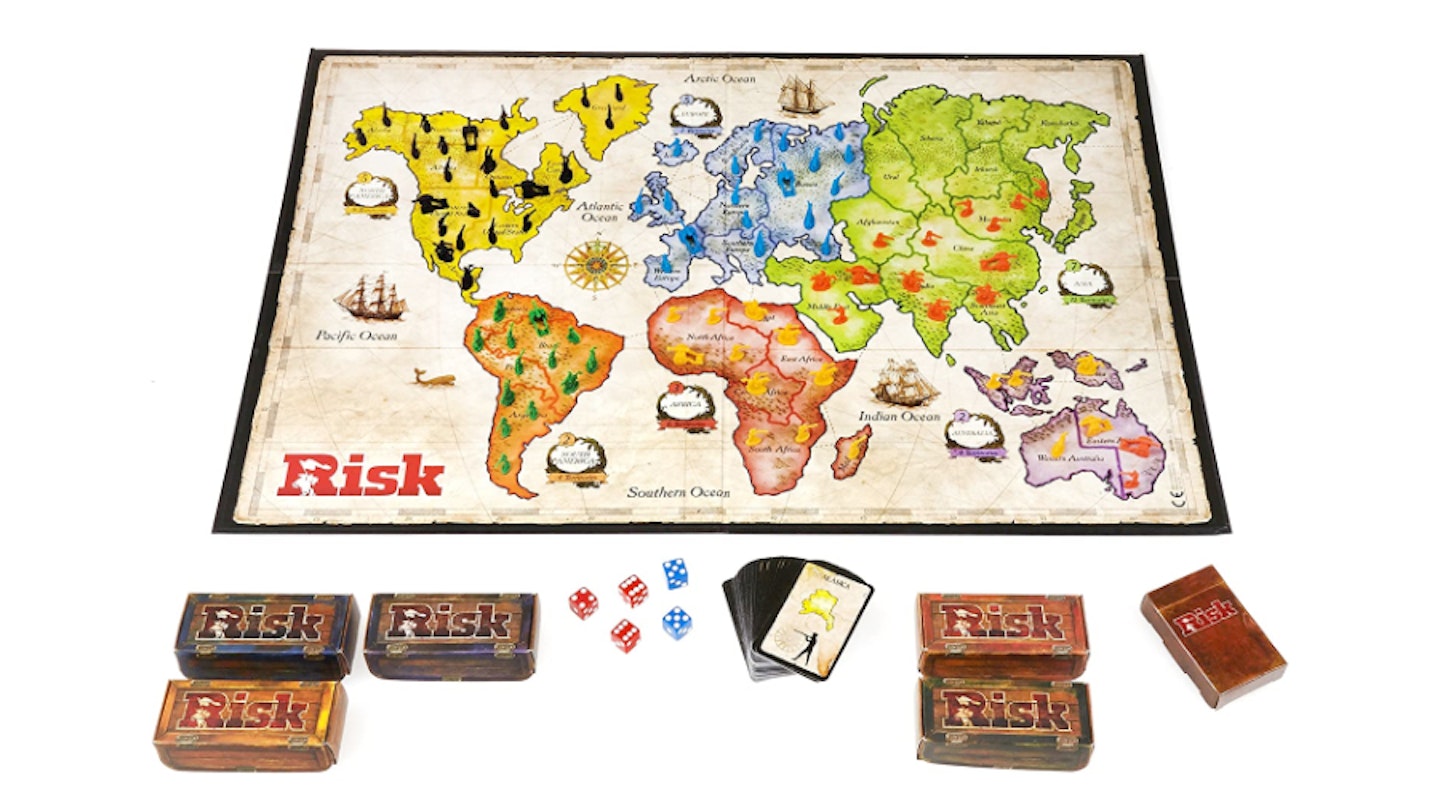 18 of 18
CREDIT: Zatu Games
Risk
The beloved strategic classic has been a board game staple for decades now, and still remains at the forefront of tactical strategy games since its release. Play against friends and family for total world conquest, gather your forces across the globe, negotiate with allies, and crush your opponents in one of the most brilliant gaming experiences of all time. Players: 2-5 | Playtime: 1-8 hours
More of the best board games
Some of the best board games are made for two. That's why Empire has rounded up the very best 2-player board games. Read the definitive list here for all the finest sci-fi adventuring, world-saving and feud-inducing 2-player games around.
While gaming is a fantastic method of escaping the drudgery of modern life, some may argue that a good book is the ultimate method of escapism. For those who fear the committal to a tome-like novel, or a towering fantasy series, here are some easy-to-read books.