Belatedly following 2017 Oscar darling Spotlight, Tom McCarthy takes a slightly different tack with this Disney+ original. Based on the first of Stephan Pastis' book series, Timmy Failure is a sweet, surreal dive into the life of an oddball 11 year-old, wrapped in the trappings of classic film noir. Unlike, say, Rian Johnson's Brick, the gumshoe tropes aren't allegorical here, so much as pure internal fantasy. Timmy runs his own 'detective agency' from his mum's attic with the aid of an imaginary polar bear called Total (naturally), taking on such cases as a missing school backpack or a suspiciously deceased hamster.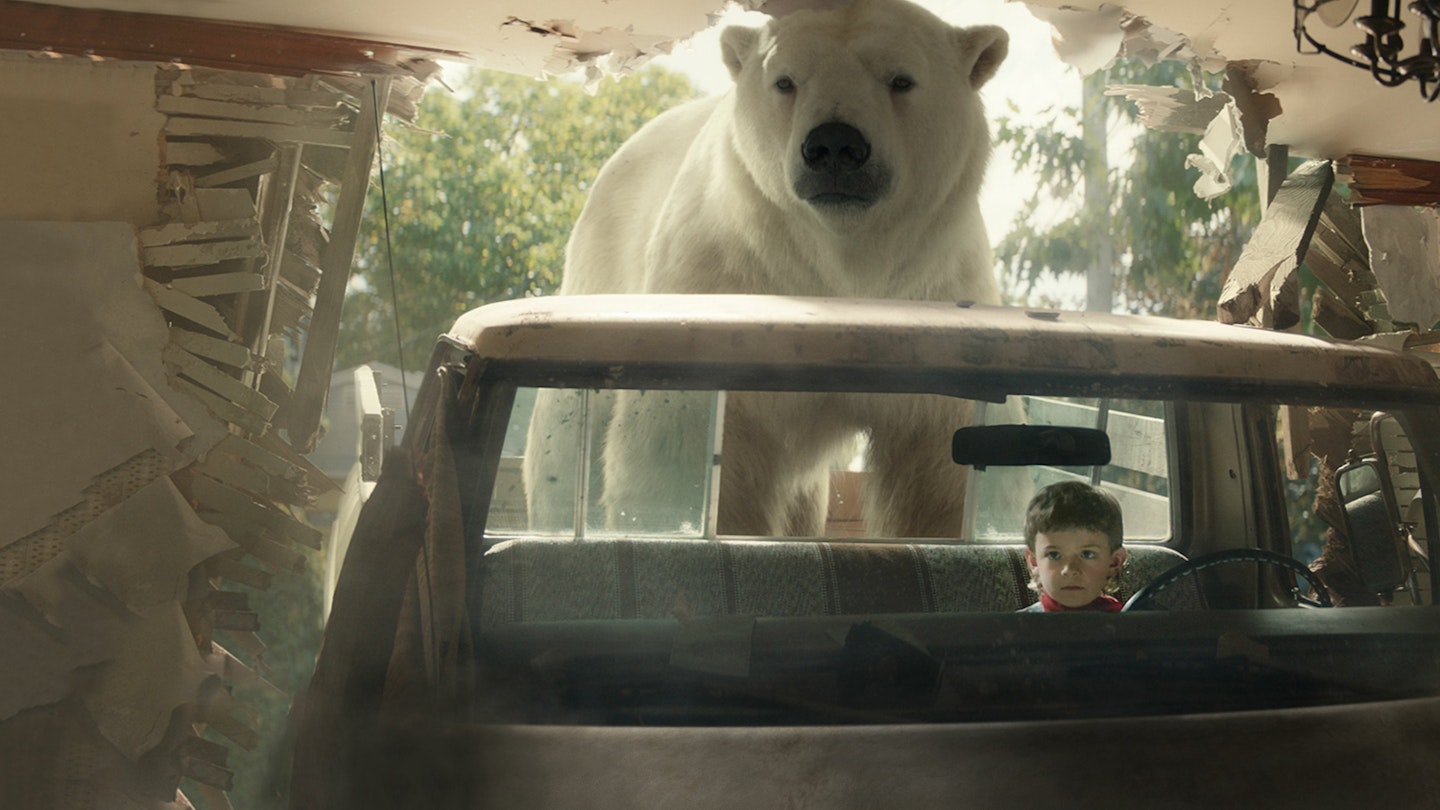 Winslow Fegley delivers his performance through a deliberate monotone steeped in verbose PI lingo, leaning into the detective archetype and resisting any attempts to 'act like a normal kid'. The results are mixed: making him at once hard to warm to but, in time, impossible not to root for as he sniffs out imaginary Russian operatives while being roped into a rally for animal rights awareness and struggling to accept his mother's well-meaning boyfriend.
There's no compelling central mystery to Timmy's investigations here. Rather, the question hanging over the story is whether he can be persuaded to give up his all-consuming fantasy life and focus on his schooling, which is falling behind as his long-suffering mother (Ophelia Lovibond) struggles to pay the rent. That Timmy's fantasy world is clearly the result of past trauma (it's hinted that his father's departure is the main factor) is only lightly touched upon, the film instead choosing to embrace his quirky antics without peering too hard beneath the surface. The result is a film that's at once too flimsy to be taken seriously and neither amusing nor compelling enough to be more than passingly entertaining. Manage your expectations, however, and there's still some feelgood fun to be had. That and the sight of an incompetent, 1,200-pound polar bear trying to break into a bank vault rarely gets old.