When the US army withdrew from Afghanistan in 2021, it abandoned hundreds of Afghan interpreters who had risked their lives working against the Taliban. Instead of getting visas to relocate to the US, as they had been promised, at least 300 interpreters were killed by Taliban forces. This grim framework might not seem the most obvious inspiration for a Guy Ritchie film, but Lock, Stock & Two Smoking Barrels this ain't. The specific story Ritchie tells is fictional, but fairly plausible: Sergeant John Kinley (Jake Gyllenhaal) is working with interpreter Ahmed (Dar Salim), deep in Taliban-controlled land, when Kinley is injured. Somehow, Ahmed manages to transport him, by hook or by crook, 100 clicks back to safety. Will he be handsomely rewarded for his efforts? That would be a spoiler.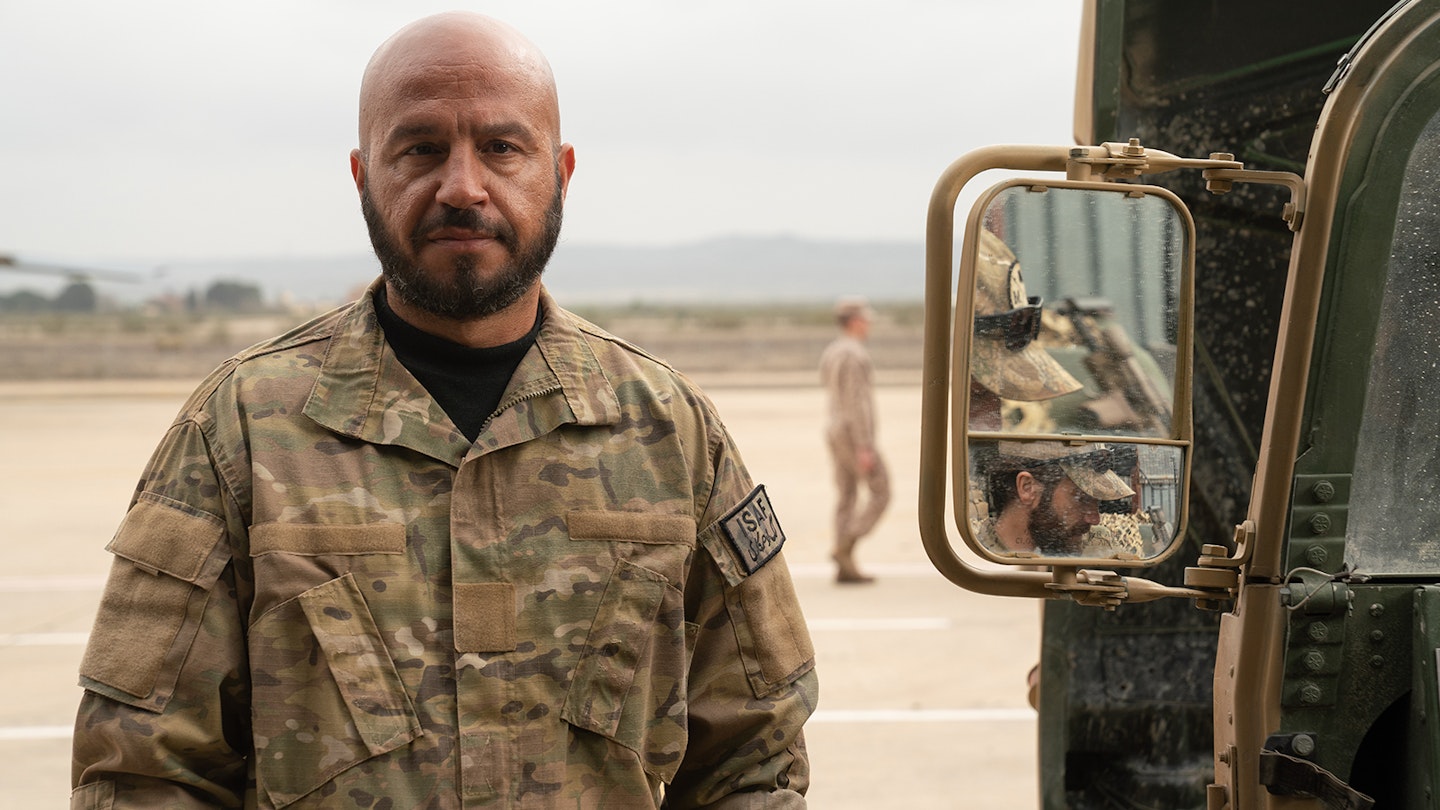 Ritchie does well to keep things feeling tense. Cinema isn't always the best medium for showcasing endurance challenges; stamina is perhaps the virtue most difficult to dramatise on screen. While the sheer distance, temperatures and physical challenges faced by Ahmed are impressive, it's obviously all going to feel much more tense in the moments when he encounters Taliban search parties and gets to slip into more standard spy/action movie mode. Similarly, Gyllenhaal's challenge is to get us invested in the value of persistence in the face of indifference — not exactly the stuff of which Mission: Impossible movies are made.
Allows space for Dar Salim to shine, in a more substantial lead than the majority of his Hollywood roles have afforded him so far.
But Jake Gyllenhaal is not a preening leading man, and thank goodness — because you need a Gyllenhaal for this kind of role. Not every actor would be comfortable in a job which requires him to spend a significant stretch of his screentime semi-conscious in a makeshift wagon. And when the time comes for Kinley to spring into action, much of that action involves getting incredibly cross on the telephone after being put on hold for hours by impenetrable, baroque layers of US bureaucracy.
That's not the sort of heroism that's going to work for every A-lister: they're going to be on the phone to their agent asking if they could be doing more scenes where they run towards an explosion in slow motion to save a child. Luckily, Gyllenhaal has almost made a speciality out of playing these kinds of more realistic protagonists: Anthony Swofford, the sniper who doesn't once fire his rifle in Jarhead. Tommy, the guy who nearly has an affair with his brother's wife, but then doesn't, in Brothers. That energy is perfect for the relatively sober-minded The Covenant — and allows space for Dar Salim to shine, in a more substantial lead than the majority of his Hollywood roles have afforded him so far. Together, the two build a convincing portrayal of two individuals bound together by a sense of trying to do the right thing in a world where that particular course of action sometimes feels impossible. As Kinley puts it: "There is a hook in me. One that you cannot see, but it is there."