We've all seen it by now, in the various trailers and featurettes that have been shared ahead of the release of Mission: Impossible – Dead Reckoning Part One. It's perhaps pioneering action star Tom Cruise's biggest, most dangerous stunt yet – yes, we're talking about him driving a motorbike off a cliff (for real!), letting go of the bike in mid-air (for real!), and falling to the ground (for real!). It's an incredible, stomach-churning sight (which you can remind yourself of by watching the latest trailer, below) – and, as it turns out, was the very first day of shooting on the new Mission film.
That's quite a first day, isn't it? Arriving on set, saying hello to the crew… and then potentially plummeting to your death? It's all part of director Christopher McQuarrie and Tom Cruise's fluid filmmaking approach to the Mission movies, where action set-pieces often come first and plot points are woven in later. The big bike stunt, shot in Helsetkopen, Norway, was an example of that. "Doing that on Day One gave us all the time in the world to understand why he [Ethan] was doing what he was doing," McQuarrie tells Empire, in our world-exclusive new Ahsoka issue. "If we sat around and tried to figure out these movies the old-fashioned way, you'd never find it, simply because it's such a living, breathing thing." Shooting that jaw-dropping moment first was also the Mission team coming out of the gates in a big way, and a statement of intent for the two upcoming films – something that was important to Cruise. "It's never the easy road," Cruise tells Empire. "I have a responsibility to audiences, the studio, my crew, my cast and industry. We can't compromise just because all of these things happened. I can't compromise the storytelling."
Mission's non-linear, non-traditional method of production ran through the entire shoot, and became the norm for more of the cast than just Cruise. "You always go back and forth between the beginning and the end of the movie," says Pom Klementieff, who plays a mysterious, harlequin-esque adversary for Ethan Hunt. "They're always checking what they have, and then we do reshoots within the shoot." Vanessa Kirby, returning in Dead Reckoning as The White Widow, is also fully on board with this way of working. "We were shooting in a train carriage," she says. "And because of Covid we had moved on from that location, and then we realised we needed to get something else to tie in. We even came back a couple of months ago to that scene. It's cool that you know that it will be the best version, and that they don't stop until they get it." A cinematic experience like no other is the mission, after all.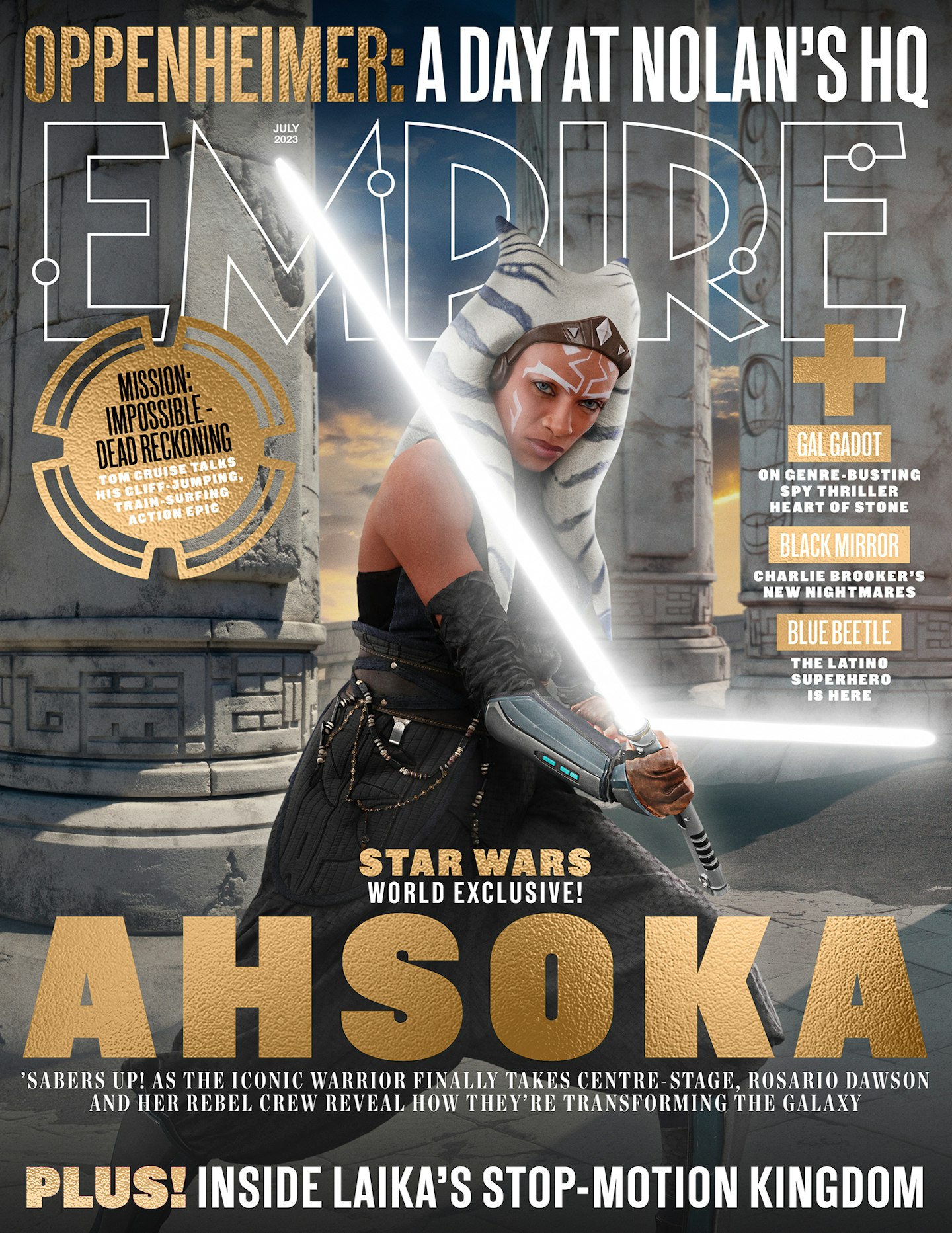 Read Empire's exclusive Mission: Impossible feature in full – speaking to Tom Cruise, Christopher McQuarrie, Hayley Atwell, Simon Pegg, Vanessa Kirby, Rebecca Ferguson, Pom Klementieff, Ving Rhames and Henry Czerny – in the upcoming July 2023 issue, on sale Thursday 8 June. Become an Empire member to access the digital edition in full on launch day, or pre-order a print copy online now here. Dead Reckoning Part One arrives in cinemas on 11 July.