Old-school rock music and classic horror cinema have a lot in common. They share much of their aesthetic, a certain counter-cultural comfort with creating unease, and quite a bit of screaming. But the actual crossovers between the two art forms have not always been successful, which is why this meta-horror/comedy from Foo Fighters is such a genuine pleasure.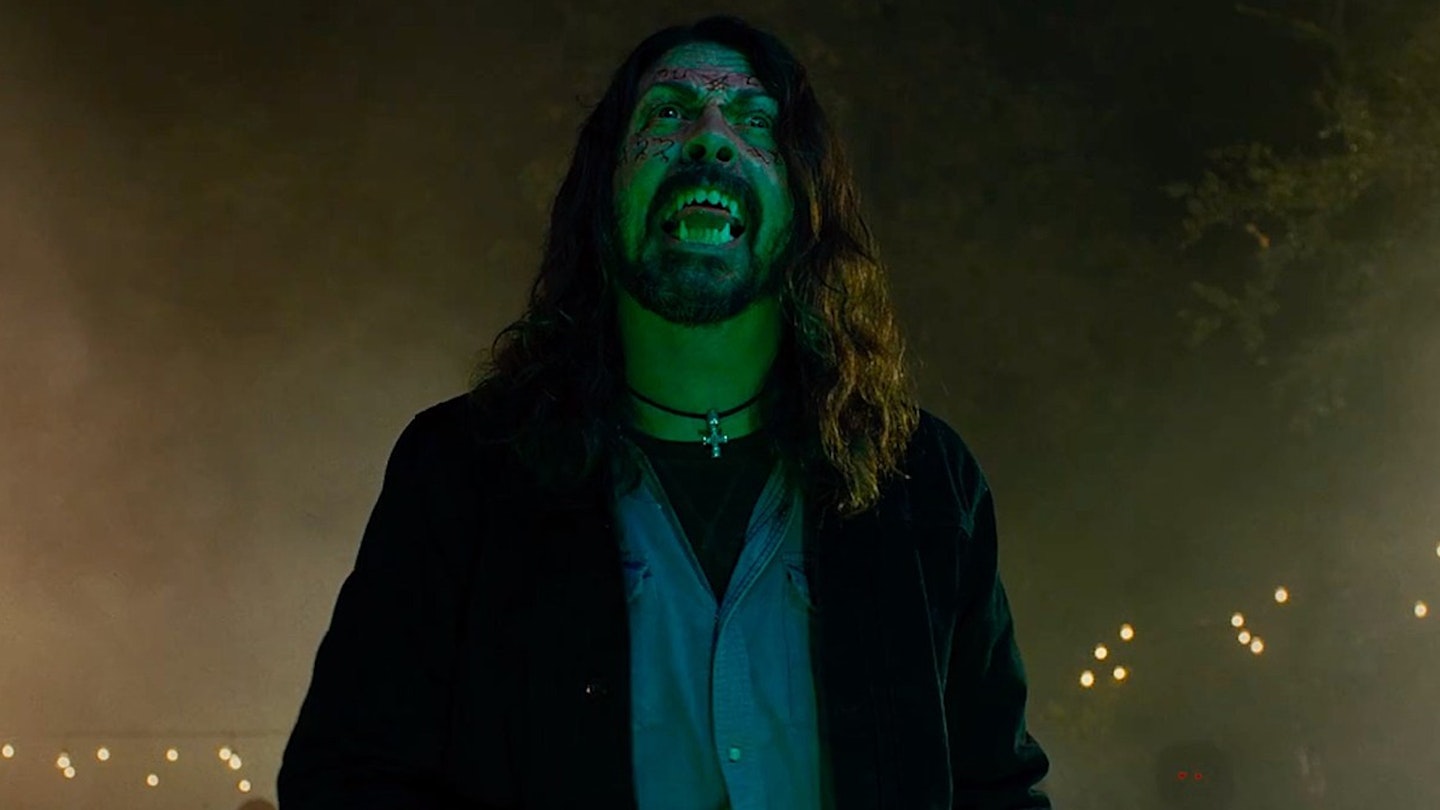 The set-up couldn't be simpler: the band are under pressure to record a new album from a laughably nasty label boss (Jeff Garlin). But leader Dave Grohl is tired of trying to find a new sound in the same old studios. So they hire a mansion last used in 1993 by a now-vanished group. Oblivious to, or in Grohl's case impressed by, its obvious creepiness, they move in and start recording — and things get gory.
In a very, very weird way, it's ultimately a love letter from Grohl to his bandmates.
It's largely a one-location film starring a bunch of non-actors, who show varying degrees of comfort in front of the camera. It could so easily have been a disaster. But director BJ McDonnell leans into everyone's strengths, giving the easy-going Grohl most to do as an ego-monster version of himself and a lot of the funniest moments. Then he lets the rest gradually warm up. Keyboardist Rami Jaffee plays the ladies' man, with drummer Taylor Hawkins as, appropriately enough, the steadying influence when things start to go wrong. Rhythm guitarist Pat Smear is stiff at first but eventually reveals an unguessed-at facility for horror screaming.
There are extra layers in here for Foo fans, but this doesn't rely on in-jokes or even merely on self-parody for its laughs. At heart it's a bunch of clueless rockers and an egotistical singer facing an evil beyond their comprehension, and that's a solid horror concept. The slow build of the first half is perhaps a little too slow — this would be better at a tight 90 minutes — but that's a minor quibble. In a very, very weird way, it's ultimately a love letter from Grohl to his bandmates, one written in guts and gore. And what could be more rock 'n' roll than that?