Here's a thriller pitch: did the internet kill Paul Feig? After a hit three-film run of Bridesmaids, The Heat and Spy, he was on a roll — and then came the trolls. Feig deigned to reboot Ghostbusters with — get this — a cast of four female leads. It prompted keyboard warriors to try and bury the filmmaker and his cast under a torrent of toxic ectoplasm from the deepest, darkest corners of Twitter. But here's the twist: Paul Feig didn't really die. Instead, he returned as something else.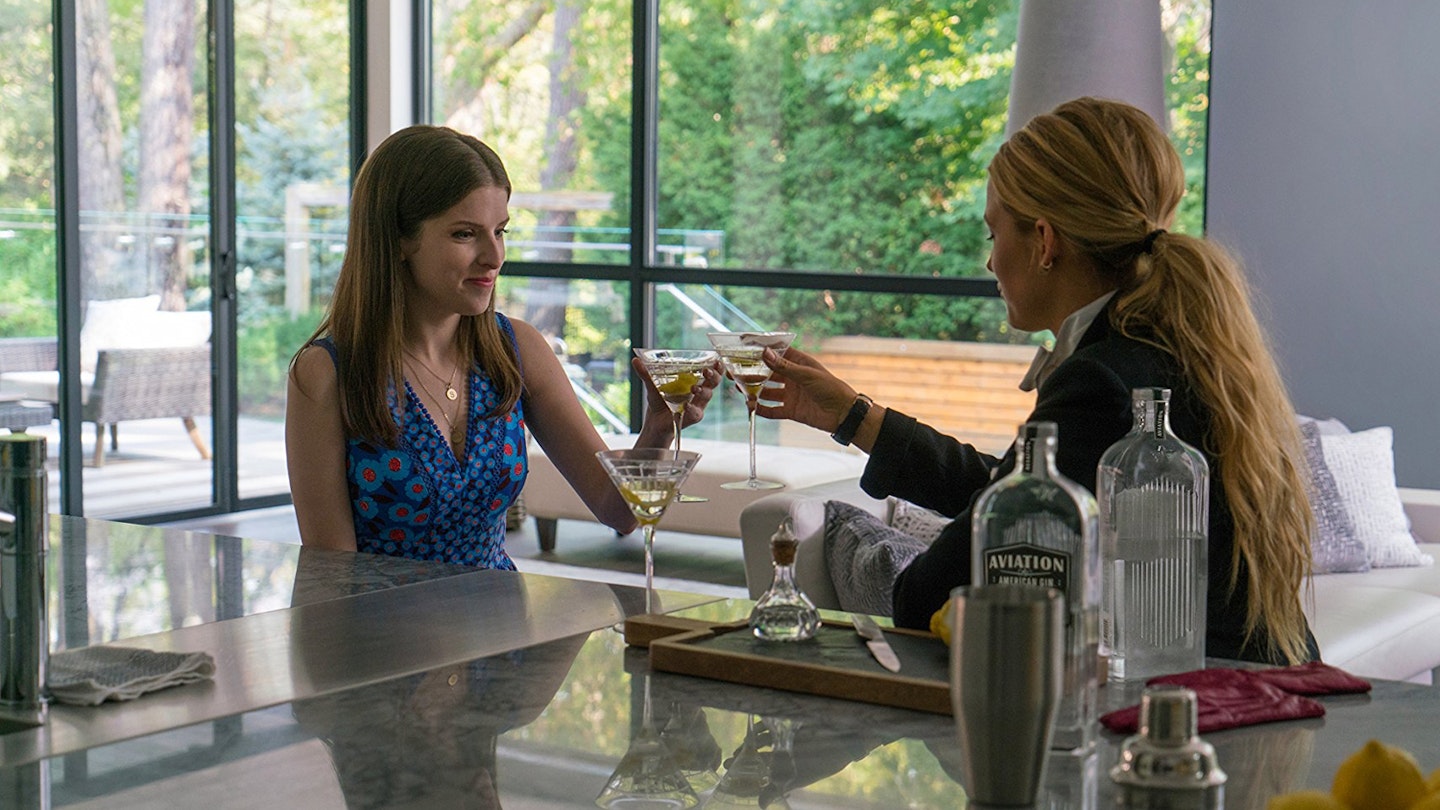 For his post-'busters comeback, the sharp-suited director leaves behind his usual comedy set-pieces and frequent collaborator Melissa McCarthy for his first foray into the mystery-thriller genre. The hook of A Simple Favour, based on Darcey Bell's novel, lies in a one-line central conundrum: what happened to Emily (Lively)? It's a question which haunts goody two-shoes mummy-blogger Stephanie (Kendrick), who'd recently befriended her when their kids became playmates. The pair are polar opposites — Stephanie spends her days spouting cupcake recipes on YouTube, while Emily caps off the school run with a strong martini. Then Emily disappears, after asking Stephanie for the titular 'simple favour' of picking up her son from school.
The characters are thinly drawn in a flimsy plot that just doesn't ring true.
From the Saul Bass-inspired posters to the namedropping of 1955 French psycho-thriller Les Diaboliques, Feig's reference points are clear. But while the set-up promises a dark, twisty thriller, A Simple Favour is far frothier and lighter — a drunken gossip over eye-wateringly tart cocktails rather than a searing gargle of bleach and painkillers. The leading ladies entertain — Kendrick is always watchable and Lively vamps it up deliciously in an incredible power-dressing wardrobe — but the characters are thinly drawn in a flimsy plot that twists and turns but just doesn't ring true. The unravelling mystery of Emily's whereabouts is poorly paced, with limp revelations and rushed developments, while the glossy world that Feig conjures feels hollow and artificial. The emergence of Stephanie's darker side in Emily's absence feels distinctly surface-level.
Despite its billing as a rug-pulling thriller, the darkness doesn't stick. Instead it's the comedy instincts of the old Feig that shine through, from the liberally peppered laughs (Andrew Rannells is a hoot as a bitchy dad living for the Emily/Stephanie drama), to the squeaky-clean visuals, and a final reel that deals in dark humour rather than sweaty-palmed tension. The tonal imbalance never settles and the film, while entertaining in patches, is all too forgettable. A Simple Favour doesn't end up being Feig's grand reinvention, after all. What a disappointing denouement.