You'd be forgiven for thinking that the Shrek franchise was on its last life by now. While the 2001 original and its even-funnier 2004 sequel shook up the status quo with their sharp Disney-fairy-tale satire, diminishing returns saw the anarchic ogre's impact dwindle over time. It's fair to say, then, that Puss In Boots: The Last Wish — a sequel to a spin-off that graced cinema screens over a decade ago — doesn't arrive with much momentum behind it. That it frequently explodes into sequences of vital, visually dazzling, capital-c Cinema is a truly unexpected delight.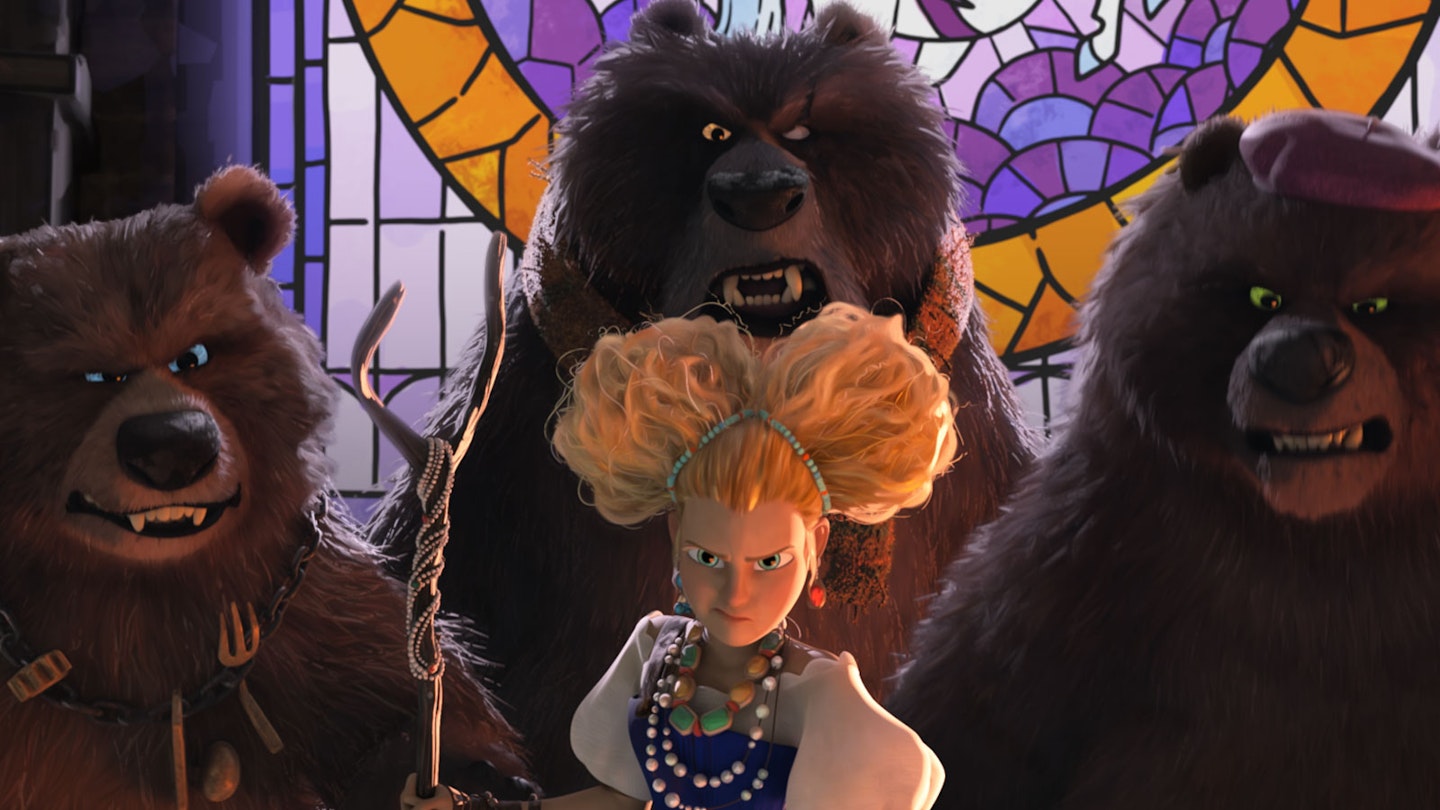 In its opening 15 minutes, it's clear that The Last Wish is fighting tooth and claw to exceed expectations — kicking off with a kinetic kitty versus kaiju set-piece that re-establishes the legendary status of Puss In Boots for an audience who have likely long moved on. Antonio Banderas (who originated the role way back in Shrek 2) returns to voice the Zorro-styled, leche-lapping swashbuckler, whose diminutive stature belies feats of highwire heroism. Taking on a moss-covered mountain beast with only his rapier, it's an eye-boggling, pulse-pounding sequence, gorgeously animated in striking digital-paint brushstrokes, and intentionally stuttering Spider-Verse-esque frame-rate effects.
With stakes this high, notions this existential, and a superhero this hairy, it often plays like a kid-friendly Logan.
The effect is dazzling — once again, it's apparent that Spider-Verse has upped the game of every animation studio in town. The Last Wish capitalises on that with visual flourishes that bring real dynamism to its action scenes, breaking away from the homogenous stylings of late-'00s 3D animation to deliver ultra-expressive, impressionistic imagery.
That boundary-pushing extends to the themes explored here, too — if younger viewers won't necessarily be familiar with Puss In Boots himself, they also likely won't be expecting a treatise on mortality and PTSD. But that's The Last Wish's central preoccupation, as Puss realises his nine lives have dwindled down to one (capped off in a hilarious moggy-murder-montage), and that death itself is rapidly approaching. With stakes this high, notions this existential, and a superhero this hairy, it often plays like a kid-friendly Logan.
Everything exceptional about The Last Wish makes the more generic elements stand out, such as the supporting characters, some of which don't quite sing. A gangster-family Goldilocks (Florence Pugh) and the Three Bears (Ray Winstone, Olivia Colman and Samson Kayo) wring few laughs, while villain Jack Horner (John Mulaney) also feels like a distraction. But in most regards, The Last Wish is a minor miracle — visually daring, frequently funny, and surprisingly emotional. Against all the odds, it could bring the Shrek series back to all-star status.