When you think of searing examinations of race relations in the US, you possibly don't picture the studio lights, pot plants and gentle audience laughter of a 1968 chat show. But that's how I Am Not Your Negro begins, with James Baldwin — tie rakishly knotted, lit cigarette pluming smoke at his side — patiently answering a question from host Dick Cavett that essentially amounts to, "What have black people still got to be angry about?"
As a scene, it neatly illustrates one of the more urgent truths at the heart of this Oscar-nominated documentary — that racism lurks even amid the most outwardly polite American institutions — but it also acts as a perfect introduction to Baldwin himself. The Harlem-born author spent his life as an urbane public agitator for social and racial justice. And now, three decades after his death, Baldwin has inspired (and, technically, scripted) one of the fledgling year's most vital pieces of cinema.
An unflinching documentary that makes a powerful point about the repeated mistakes of the past.
It's fair to say that this particular story has taken the scenic route to release. As introductory on-screen text explains, the basis of the film is an uncompleted work Baldwin first began in 1979; an ambitious account of his various encounters with assassinated civil right leaders Medgar Evers, Martin Luther King Jr. and Malcolm X. At the time of his death, the book was still only 30 pages of notes but, undeterred, Haitian director Raoul Peck spent a decade trying to finish what Baldwin had started. As every frame throbs with up-to-the-minute political purpose, you can't help but feel that this tale was just waiting for history to catch up.
Peck's master stroke is that he uses Baldwin's framework of a civil rights biography (itself intended to tell a wider story about the black experience in America) to appraise the similar times we find ourselves in. From the start, shots of Black Lives Matter protests are interlaced with Baldwin's narrated words (spoken with sombre intensity by a dialled down Samuel L. Jackson) and sickening scenes of segregationist mobs jeering the first black students at Deep South schools. When Baldwin, in a 1963 interview, says, "I am terrified at the moral apathy — the death of the heart — which is happening in my country," he could just as easily be talking about 2017.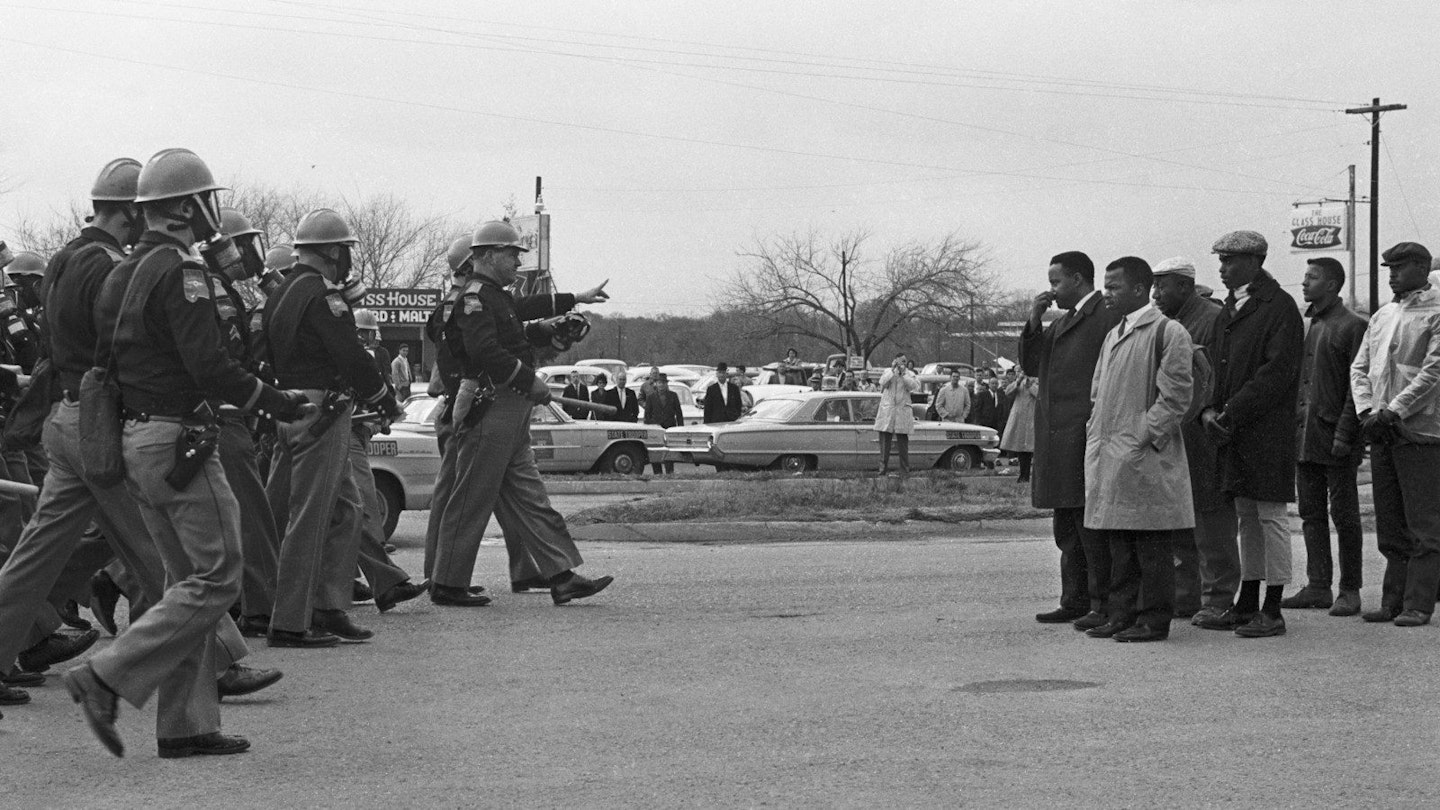 And there's liberal use of other Baldwin essays, too, which cover everything from film analysis to his account of a notorious meeting with Bobby Kennedy. This means that, as well
as paying intimate tribute to those three mythic civil rights figures, I Am Not Your Negro also functions as a kind of Baldwin memoir (covering his 1957 return to the US after a period of exile
in Paris) and a visual pop-culture thesis. Peck showcases the exhaustiveness of his research by sprinting from belief-beggaring archive adverts to Sidney Poitier films to chat shows to a brief snippet of a certain Donald J. Trump and beyond.
In less capable hands all this might lack coherence. Mostly though, Peck's shrewd pacing is up to the challenge and the poise of Baldwin's prose — whether in old clips or Jackson's monologues — holds it all together. Yes, it's unrelenting in its anger and there's nothing subtle about its polemical juxtapositions (the grisly images of the finale may be too much for some), but this is an unflinching documentary that makes a powerful point about the repeated mistakes of the past.