If you were looking for someone to go undercover as a violent racist skinhead, you probably wouldn't choose Daniel Radcliffe – although his onscreen character is equally dubious about the mission. Inspired by a real FBI agent, Nate is a classical music-loving brainiac who's not used to field work, let alone rampaging gangs of thugs bent on wiping out minorities from US soil. Nevertheless, his superior (Toni Collette) hand picks him for the job.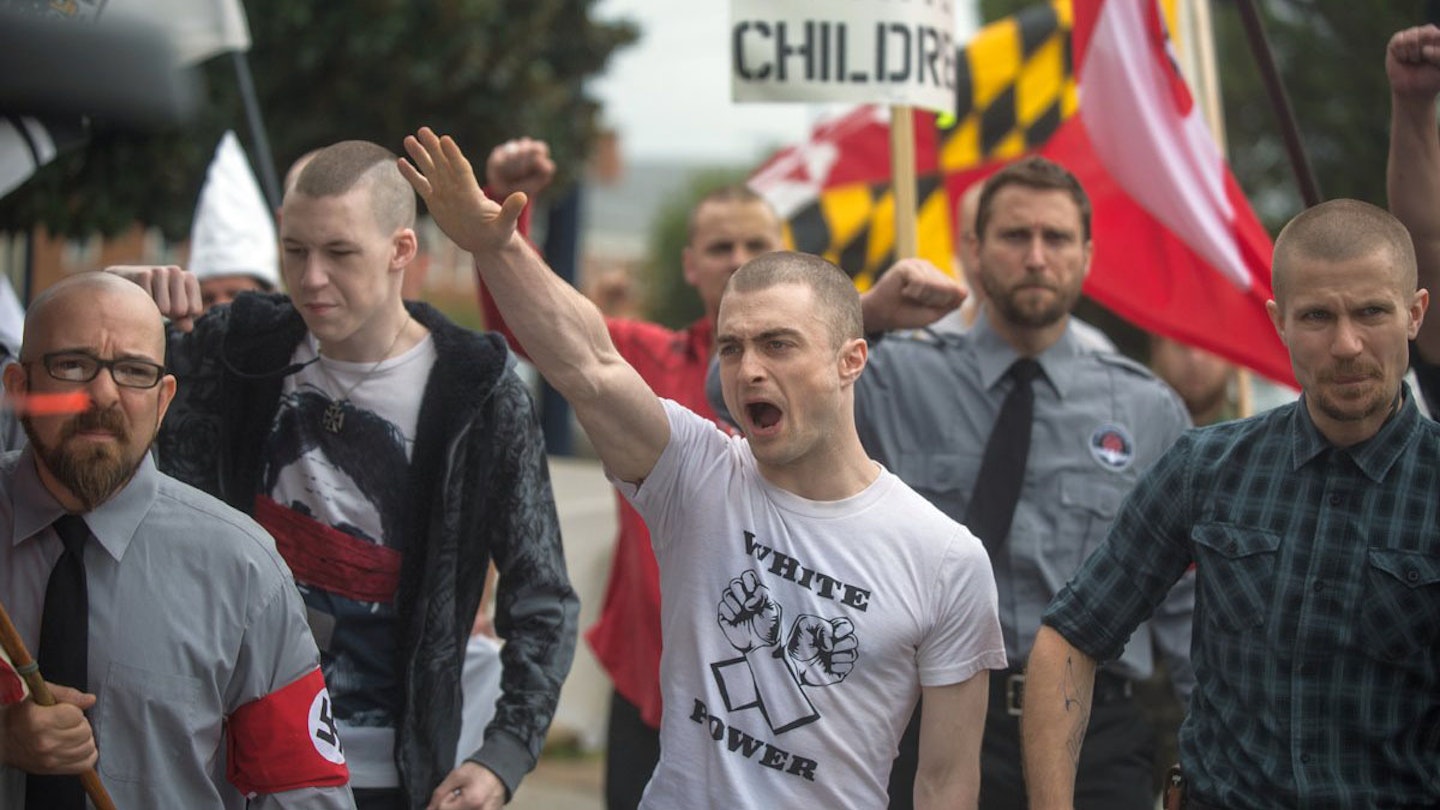 It's to Radcliffe's advantage that his character is out of his depth, shaving his head and shivering like a baby bird entering the eagles' nest. Along with some training and quick-thinking, the physical transformation is just enough to convince the bad boys that he's one of them – and to convince the audience that both Nate the agent and Dan the actor might just pull this off.
The story continues on a familiar note as Nate gets close to a group of skinheads in order to access his real target: a radio show host (Tracy Letts) who could be doing more than inciting violence. Much of this feels plodding and over-talky, though there are a couple of suspenseful moments, such as when Nate is asked to take part in a spontaneous attack on an interracial couple.
The most memorable scenes come from True Blood's Sam Trammell as a warm, cultured family man who explains his racial hatred in a matter-of-fact manner: particularly chilling in the current political climate.