After trashing the laws of palaeontology and geology over four instalments, disregarding the march of aeons and confusing hundreds of millions of years of pre-history, this franchise now takes aim at astrophysics. The hapless, unkillable squirrel-thing Scrat chases his acorn into a UFO and accidentally launches an asteroid towards Earth while playing pinball with the solar system. As ever, the wordless, nervy Scrat is the funniest thing in the film – but his slapstick scenes make up only a fraction of the whole. And the rest is dull and rather wearisome.
Despite being the result of Scrat's accidental flight the asteroid is also prophesised, somehow? Don't worry, none of it makes much sense – unless, as some have wildly theorised, Scrat is a god responsible for the plot of all five films. In any case, the other returning animal characters are warned by weasel Buck (Simon Pegg) that the world is about to end, and set off to avert the catastrophe by employing volcanic steam and crystal, as if they're employees at some new-age spa and the asteroid is a pampered client. But while the enormous, star-studded cast all return, there is almost no reason for most of them to be there; Jennifer Lopez, for example, gets about five lines. And the newcomers, mostly playing the hippy inhabitants of a gigantic geode, are so grotesquely designed that it's hard to tell which is which.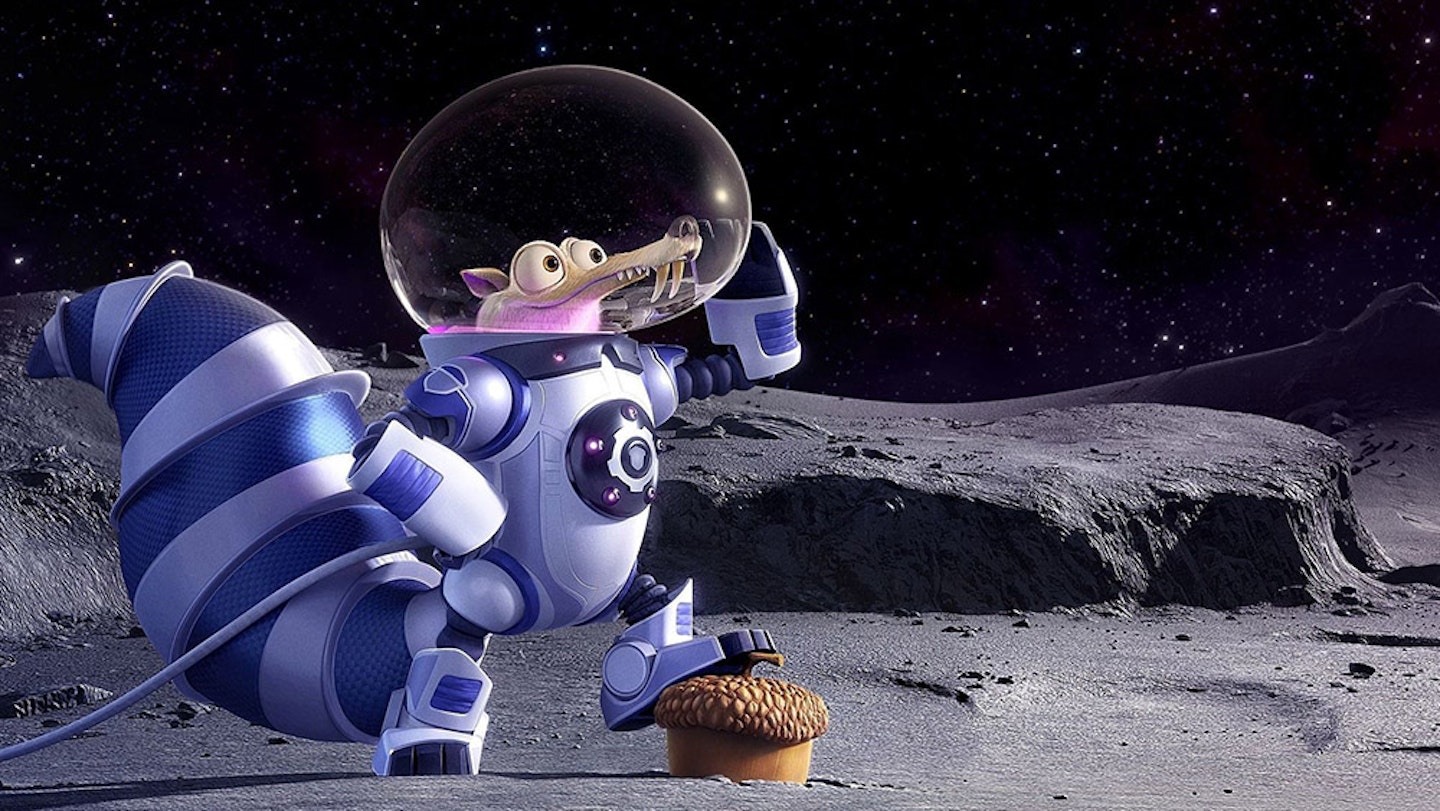 Instead, we're kept busy with boring family squabbles, gender politics straight from a 90s sitcom, and endless bum jokes. It's awfully tiring for anyone much over the age of 10. A few fun moments, like Buck's Figaro aria, can't disguise a franchise running on fart fumes and, apparently, alien intervention.