In December 2017, Cat Person, a short story by Kristen Roupenian, was published in The New Yorker and went viral. Short fiction doesn't tend to be trendy but this story, about a college student's brief, unsettling relationship with an older man, struck a chord with young women relating the headline-dominating #MeToo movement to their own uncomfortable sexual experiences.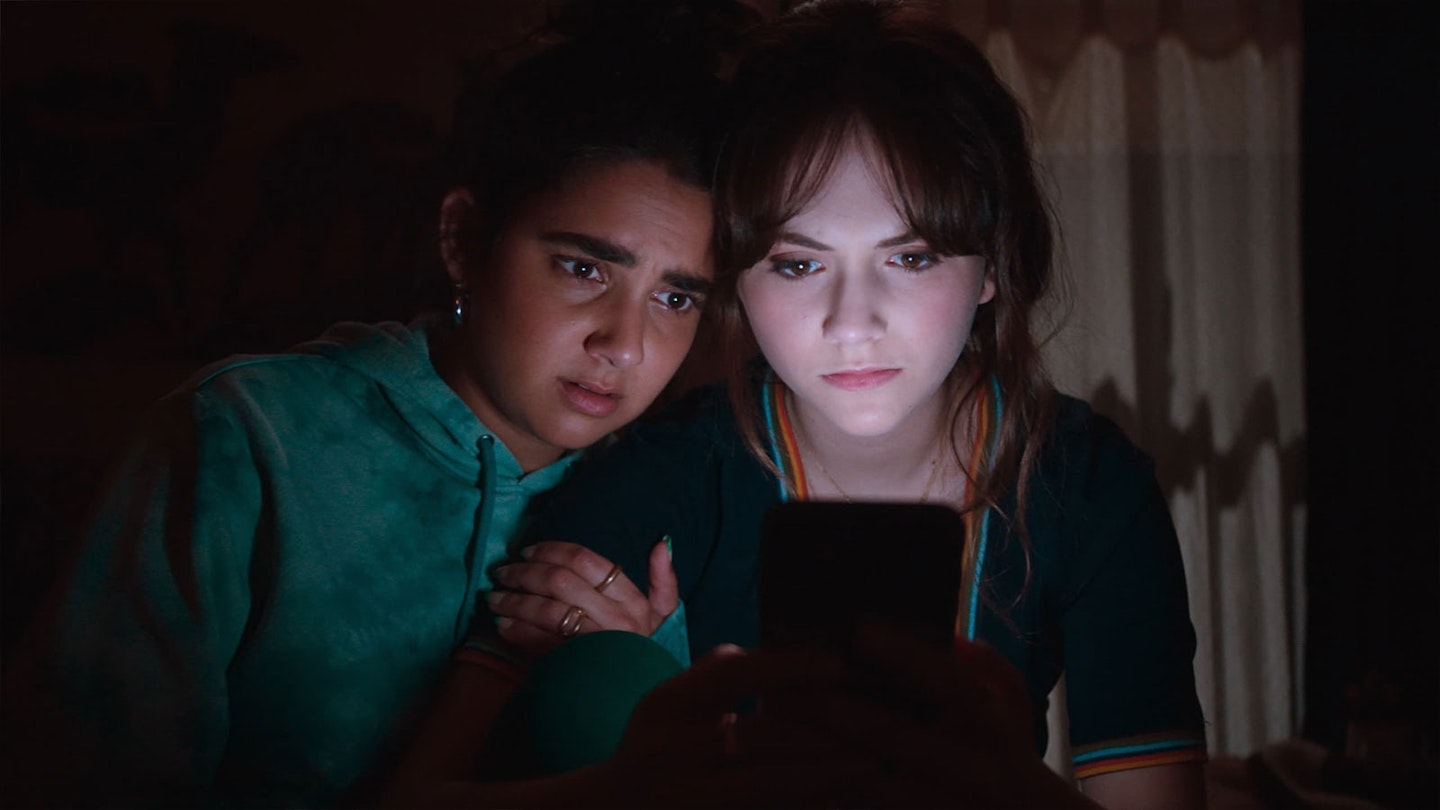 Perhaps inevitably there is now Cat Person the feature film, directed by The Spy Who Dumped Me's Susanna Fogel. It certainly wears a love of film on its sleeve: Margot (CODA's Emilia Jones) works at a repertory cinema, and the film begins with the sounds of a horror B-movie bleeding into the foyer. Succession's Nicholas Braun plays Robert, a towering, cat-owning movie buff who frequents the cinema and charms naive Margot via text, but in person is uncommunicative, stiff and embarrassingly obsessed with Harrison Ford. Could he really be dangerous? And does he actually even have cats?
Unfortunately, the final act is a misjudged misfire.
Comedy director Fogel unsurprisingly finds the humour in the nightmare that is dating in your twenties. But she also leans into the inherent horror of it all with mixed results, through sequences of Margot imagining the violence Robert could inflict on her, nightmares about bloodthirsty Rottweilers and her long walks home in the dark. It's more astute in its portrayal of a very female instinct to accommodate men's feelings and how that then impacts issues of consent.
Unfortunately, the final act is a misjudged misfire that undercuts everything that precedes it. It's such a bafflingly sharp turn into melodrama that it feels like it was tacked on at the last minute, sabotaging any emotional truth in favour of Promising Young Woman-esque sensation. The real horror lies in the ambiguity, which Cat Person is too willing to sacrifice for a meaningless thrill.