Warning: contains spoilers for Succession Season 4 and the series finale
"I love you, but you're not serious people," were Logan Roy's final words to his children as a group. "I love you, but I cannot stomach you," is what Shiv Roy says to her brother Kendall, as she twists the knife in his back and casts one final vote that means he will never be in charge of Waystar Royco. Succession: we love you, but you haven't half put us through the wringer over the past five years.
Jesse Armstrong's cringingly comedic, dynastic drama has been a televisual dark horse; an ever-growing, word-of-mouth phenomenon that has become an obsession for many. An opaque, oddly-toned curio in its very first batch of episodes that needed a little time to get used to, it reached fever-pitch with Kendall's damning press conference in the Season 2 finale, and has continued to fly ever since. Today, as the very last episode aired, Armstrong and his team's task of bringing this saga to a satisfying conclusion seemed impossible. Thankfully, those final 83 minutes couldn't be any more perfect.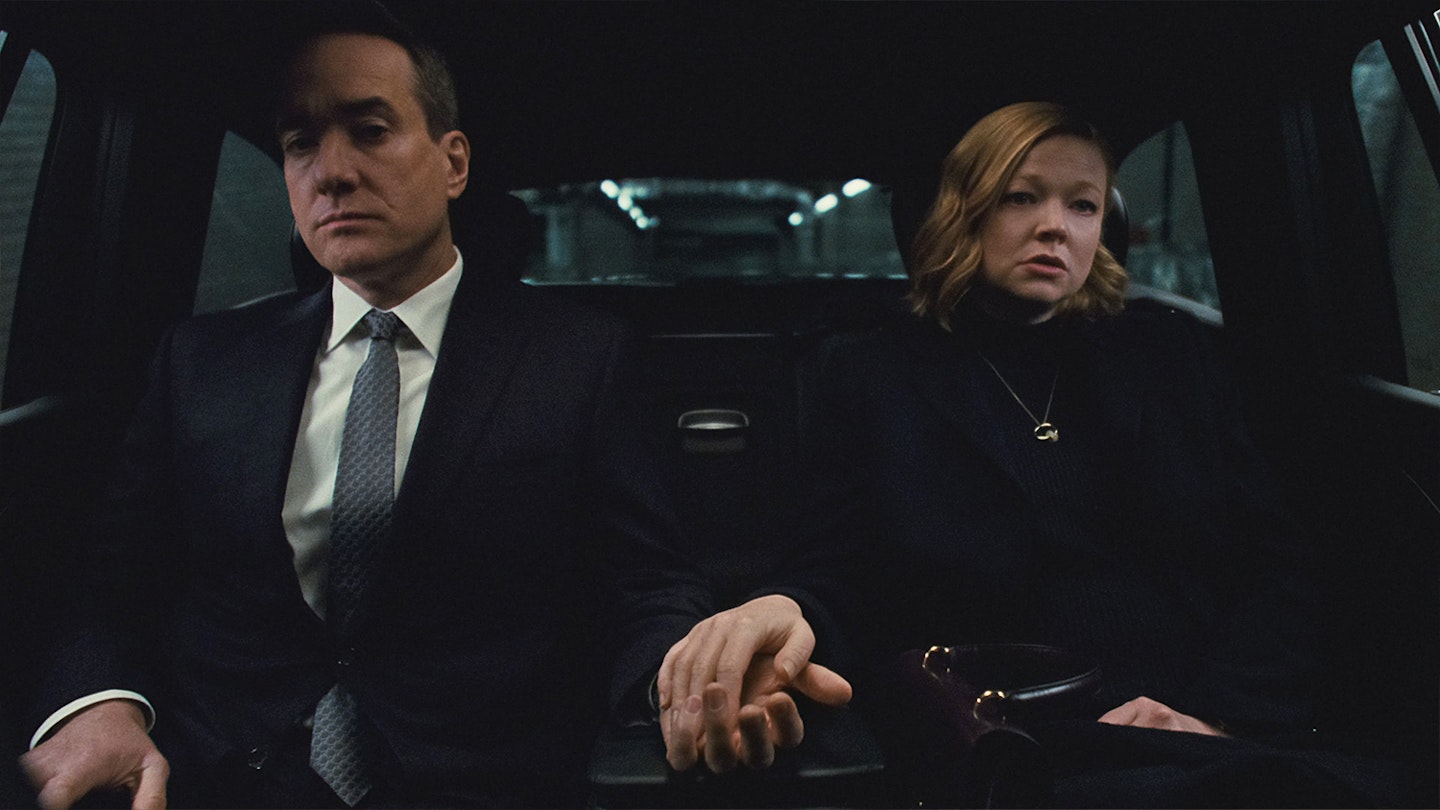 Despite the preceding 39 episodes, the state of play at the start of 'With Open Eyes' feels as unclear as ever. There have been so many double and triple-crosses, moves and countermoves, that this finale could almost have been the show's first outing in that nobody had any clue what was next. There was no clear path; no sharply-suited winner breaking away from the pack. Somehow, Succession maintains that tension right up until the last few minutes, as the Roys continue to switch allegiances and spiral into self-destruction.
One thing that seemed unavoidable was that Shiv (Sarah Snook) was not going to get the happy ending she was hoping for. Keen watchers will have noticed that despite her confidence that Lukas Matsson (Alexander Skarsgård) would name her as his American CEO, the GoJo founder had never actually said as much. This deception underpins the entire finale, as Matsson reveals his (highly misogynistic) concerns to Tom (Matthew Macfadyen) and intention to name him instead, with the ATN head's resume of shit-eating and self-sacrificial strategising continuing to pay off. Underestimated as ever, Greg (Nicholas Braun), who finds this out due to some nifty Swedish translating, makes the most of his leverage one last time, letting Kendall (Jeremy Strong) in on Matsson's plan.
It's a brilliant, miserable ending to a brilliant, miserable-in-the-best-way story.
This sets off a chain of events that give us the most strangely heartwarming scenes in Succession's history. Kendall doesn't keep Matsson's plan under his hat, waiting to see his sister fail in yet another of her public humiliations – he divulges it straight away. He and Roman (Kieran Culkin) bring Shiv on side. They realise that they still, of course, have to name one of themselves as leader. Joking about murdering him, Shiv and Roman agree that it's Kendall. They laugh, they do impressions of their mother's unbearable new husband, Roman licks some cheese. They make a meal fit for the to-be-crowned King Kendall; Shiv spits in it. It's a warped, dysfunctional glimpse of the kind of siblings these three people could have been, if there wasn't such a massive media empire elephant in the room. Could this be it? Could they finally be putting on a united front? Together, crying silent tears at a final video of their father, could they be about to put the rivalry he instilled in them behind them?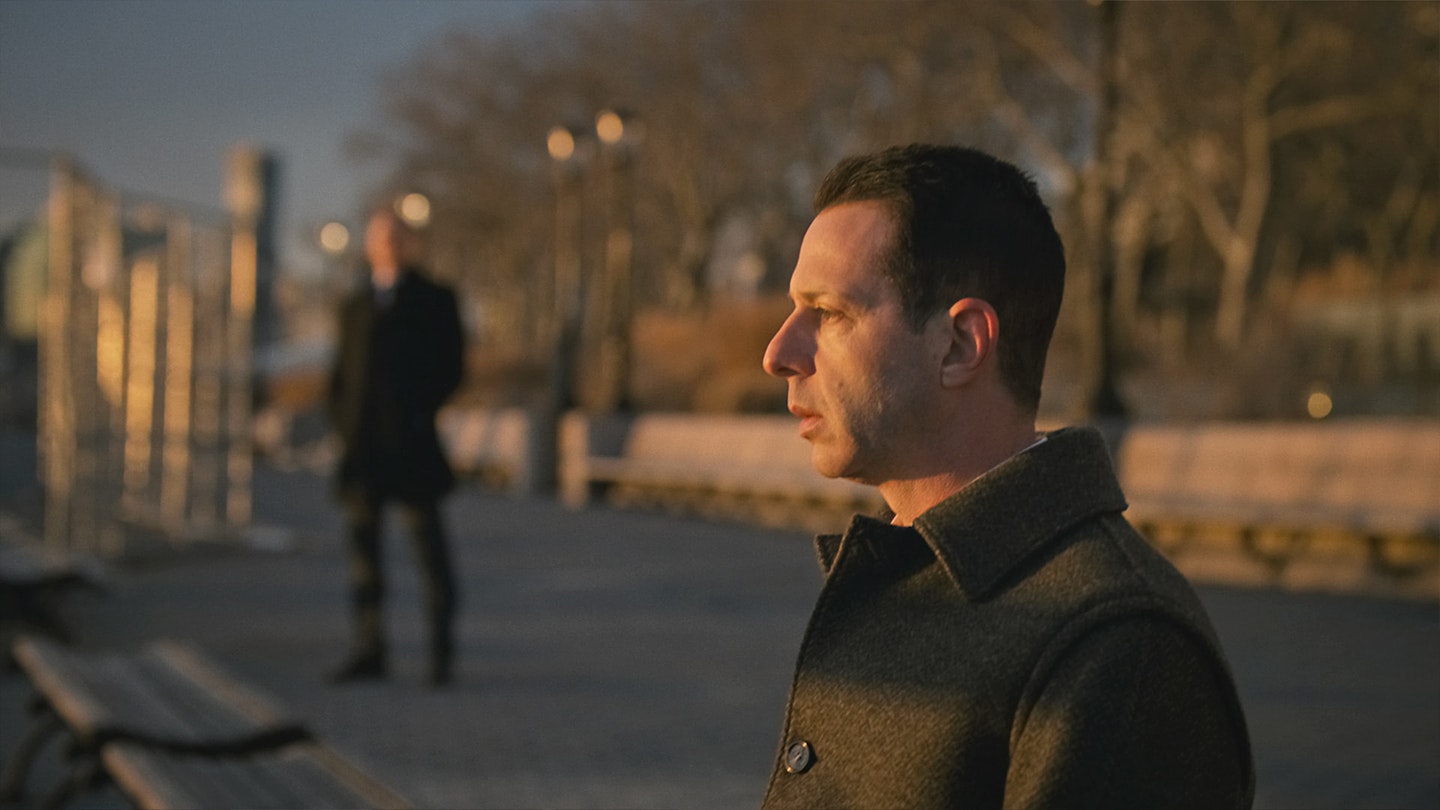 The answer is: no, of course not. Succession's board meeting final act harks back to episode 6 of the very first season, 'Which Side Are You On?', which saw Kendall stuck in traffic, unable to usurp his father in a vote of no confidence. That time, it was Roman who fucked him over, cowering in the face of Logan's fury; here, it's Shiv. There's a reading of this decision that, in blocking Kendall's plan, she's saving him from becoming their father. We propose something far more simple, and far less heroic – if she couldn't have Waystar, she didn't want anyone else to have it either. Cue a three-way argument between her, Kendall and Roman that cuts right to the bone, and exposes all of their most fundamental flaws – Shiv can't see anything through, Roman is a vilely immoral hothead, and Kendall believes (and has always believed) he is owed this job, simply by virtue of being "the eldest son" (which, as Shiv quickly points out, isn't even true. Justice for Connor.).
It's a nail-biting crescendo, that sees the once-sympathetic, social-climbing Tom Wambsgans come out on top (and his 'Disgusting Brothers' compadre Greg). When it comes to the Roys, nobody wins – except maybe Connor, who's still hoping to be some kind of US ambassador in Slovenia, though even that's looking unlikely as it's hinted that Jeryd Mencken's election victory is edging closer to being overturned.
Nobody wins, and it kind of had to be that way. Futile as it may be, to see any one of the siblings come out of this on top wouldn't have felt final enough – they would still be pieces on a board, with the opportunity to pull out a surprise checkmate. This way, they're all out, hopefully for good. Shiv is resigned to a life like her mother's, barely clasping hands with Tom in the car, staying in a marriage because it's, in her words, "so convenient". Roman is battered and bruised, but free – and judging by his final wry smile, might actually be quite happy about it. Kendall is wandering, alone except for his father's bodyman Colin a few paces behind him, staring off into a sunset he'd hoped would feel quite different.
It's a brilliant, miserable ending to a brilliant, miserable-in-the-best-way story. Yes, this is a series mostly made up of conversations in conference rooms, business talk you don't really understand, and characters that are objectively terrible people. But it's also gut-punchingly emotional, impeccably performed, shot with boundary-pushing excellence, and as hilarious as it is dramatic. It is one of the best ensemble casts in television history, delivering some of the best lines ever written. It's a tale that is the highest of stakes, all the time; both thuddingly relevant and thrillingly escapist. It is, quite simply, one of the best TV shows ever made. Succession: we love you, and we're so, so sad to be saying goodbye.