Midway through Blindspotting — an attention-grabbing first feature from newcomer Carlos López Estrada — the titular term is illustrated via Rubin's vase, a famous optical illusion in which the eye can see either a vase or two faces depending on what their brain reacts to first. It's the perfect metaphor for many of the themes at play over its taut 95 minutes, especially as it pertains to racial bias.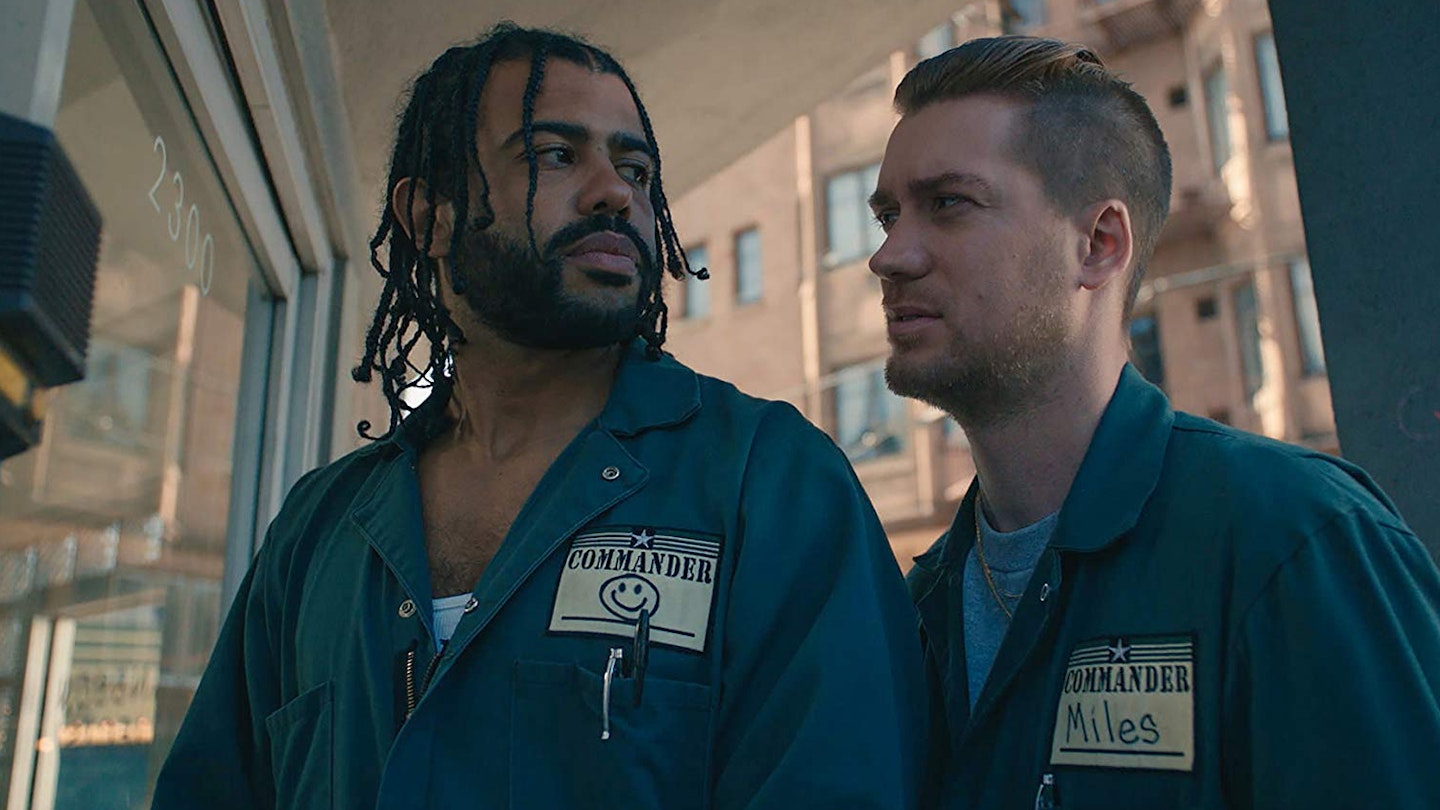 Developed by the film's stars Daveed Diggs and Rafael Casal over a ten-year period, Blindspotting is, at its core, a buddy comedy. Mild-mannered black man Collin (Diggs) is doing his best to stay out of trouble as he serves out the last three days of his probation, a task made more difficult by Miles (Casal), his white, volatile best friend. We get the sense that the marked difference in their skin tone and how that affects their lives is not one of the many topics they discuss — often in conversations that turn into brilliantly poetic freestyles — but that changes when Collin witnesses a cop (Ethan Embry) gun down an unarmed black man.
Through multiple elaborately styled sequences that see Estrada break out everything from split screens to crane shots and more, we slowly see the effect this has on Collin's psyche, and Diggs' soulful, tender performance makes him easy to root for. Meanwhile, as the neighbourhood around him begins to change, Miles has to reckon with his white privilege and the black culture he's co-opted all his life, and Casal's performance is appropriately fiery.
That Estrada and co manage to put so many socially relevant issues under the microscope without becoming preachy — at least, until a final contrived showdown that doesn't quite work — is an impressive achievement, and the ambition and creativity on display here ensures that in a year where several movies have dealt with the black experience and racial injustice, Blindspotting stands out.