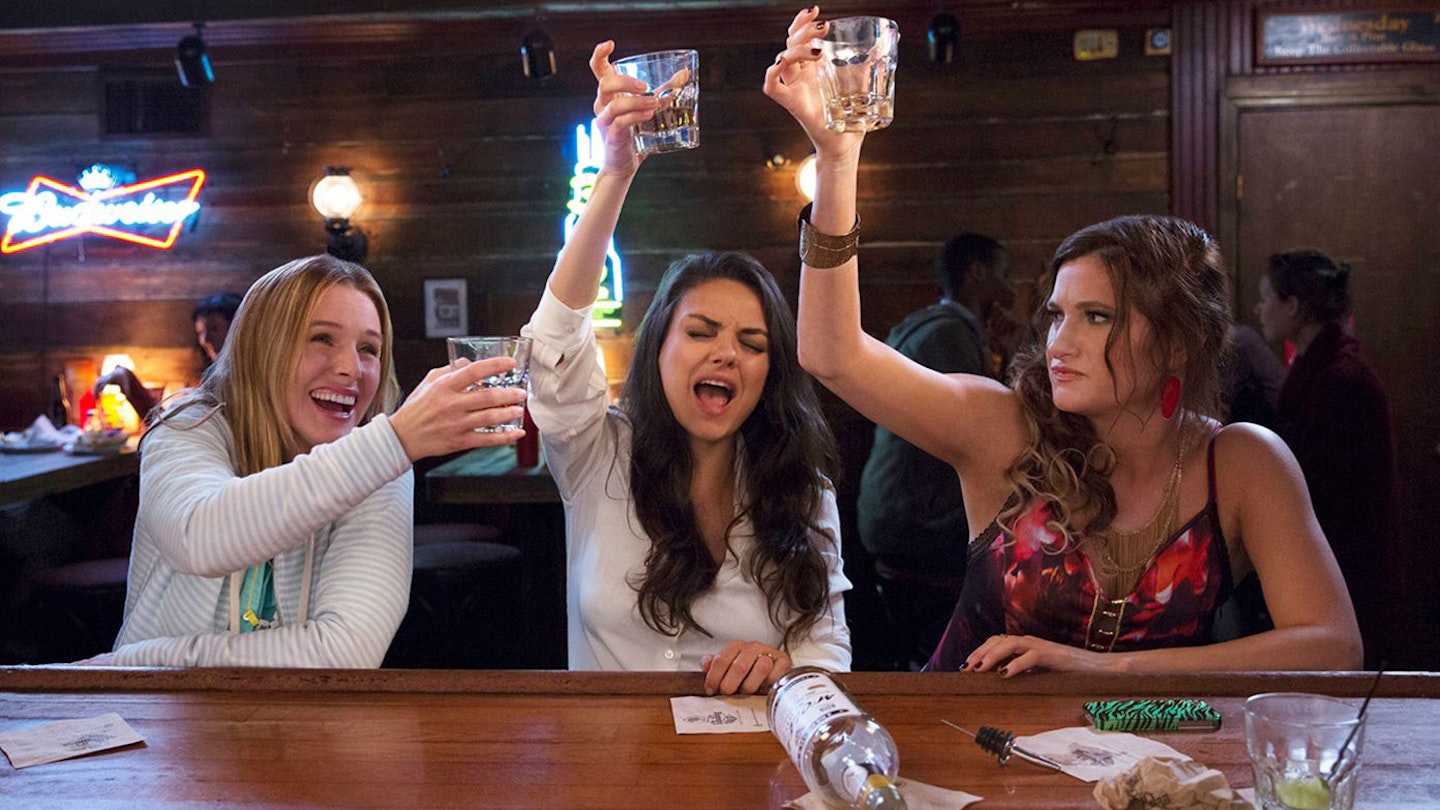 The recent explosion in female-led comedies has caused a serious case of linguistic confusion for Hollywood. The word 'vagina' is not, in itself, a punchline, but you wouldn't know it from this comedy, which hints at a serious and worthwhile message about motherhood but is often derailed in search of an easy laugh.
Mila Kunis stars as a suburban mother whose attempts to juggle work and family have her permanently late and frequently frazzled. When she catches her husband cheating online then bitchy PTA president Gwendolyn (Christina Applegate) places one demand too many on her time, she snaps, goes out drinking with hard-living single mum Carla (Kathryn Hahn) and downtrodden Kiki (Kristen Bell) and decides to stop aiming at perfection. Cue wild parties, flirting with men in bars and Martha Stewart offering jelly shots.
The glossiness and silliness too often undermine the substance.
It does have lots of funny moments, and makes some worthwhile points about the ever-shifting goals of 'good' motherhood and gender relations — Amy's conversation with her son about entitlement is sharp as a tack — but too often this backs away from actual criticism in favour of another vagina 'joke'. These characters' husbands make themselves so scarce there's basically no discussion of men's role in this mess. Kiki's partner is established as borderline abusive only to be brushed aside, while Amy's is so cartoonishly awful he seems to belong in a different universe to his high-flying wife.
Thanks to a cast brimming with great comedians — particularly Hahn and Applegate — and a very high gag rate, this still coasts along. But the glossiness and silliness too often undermine the substance, instead of gently cloaking it to make it palatable as a smarter effort might have done. By the too-pat ending, you'll be wishing that this was more honest in its treatment of the broads, and less merely broad.