Taiwanese director Hou Hsiao-Hsien (The Puppetmaster, Dust In The Wind) ventures into the wuxia genre of period martial-arts movie — which, in British terms, is a little like Terence Davies making a Western. The Assassin, adapted from a ninth-century text about a legendary female martial artist, is beguiling yet baffling. It's steadily paced, with more long-held contemplative shots of natural beauty than bursts of impressive action, and an elastic, dream-like sense of passing time. It's mostly in old-fashioned Academy ratio, though the frame opens out for a few significant shots. Hou often stages and photographs key scenes in unusual, elliptical manners which are striking — a mass sword-battle in a copse observed from outside the woods — but also frankly make it tricky to follow the story.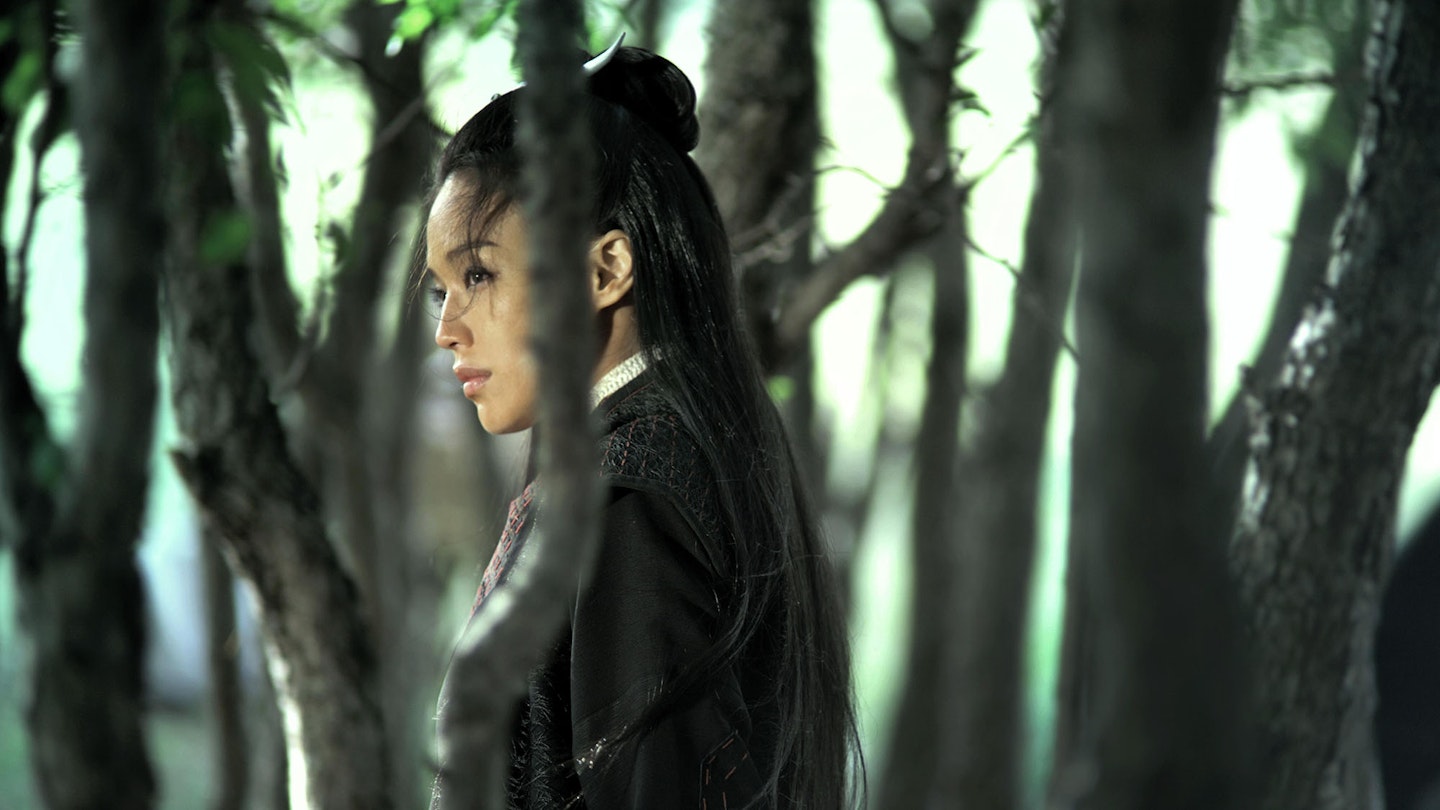 The heart of the film is Nie Yinniang (Qi Shu), a black-clad princess raised by her aunt, a rebel nun, to become an unbeatable martial-arts master. In several sequences she dodges and twists when attacked by swordsmen, without even using her claw-like dagger, and bests apparently more ferocious and better-armed men. Her current target is her cousin, Tian Ji'an (Chang Chen), who was once promised to her in marriage but has taken another wife to secure an alliance between his province and the capital. For reasons that remain intriguingly unclear, Nie Yinniang takes a roundabout route to vengeance, prompting the involvement of a weird-looking master magician (who adds a touch of fantasy to the historical drama by sending a smoke ghost to kill Tian Ji'an) and a masked swordswoman (Yun Zhou) who is her mirror-image doppelgänger (and who actually is Tian Ji'an's wife).
Qi Shu is a ferocious presence, calm yet lethal, but Hou doesn't fetishise her deadliness. The underlying message of the film might be that sometimes it is crueller or more dangerous not to kill a miscreant. It might also be the case that the film is more taken by emotions, beauty and passing fancies than plot and character.