There are many things you associate with a David Fincher film: uncompromising mind games, impeccable visual slickness, and a pulsing atmosphere among them. But while his thrillers often feature tense showdowns, you don't necessarily think of Fincher as an action filmmaker, per se. His latest film, The Killer, is many things – a hitman movie, a survival thriller, a noir flick – but its kill-or-be-killed stakes lead to the kind of fight scene that goes further than anything the director has plunged himself into before. And Empire was on hand witness that particularly bruising brawl being filmed on set in New Orleans – a thunderous smackdown between Michael Fassbender's central contract killer, and a character known as 'The Brute', played by the physically imposing Sala Baker, best known for embodying Sauron himself in Peter Jackson's Lord Of The Rings films.
Take a sneak peek at the set report – and read the full feature in the November 2023 issue of Empire.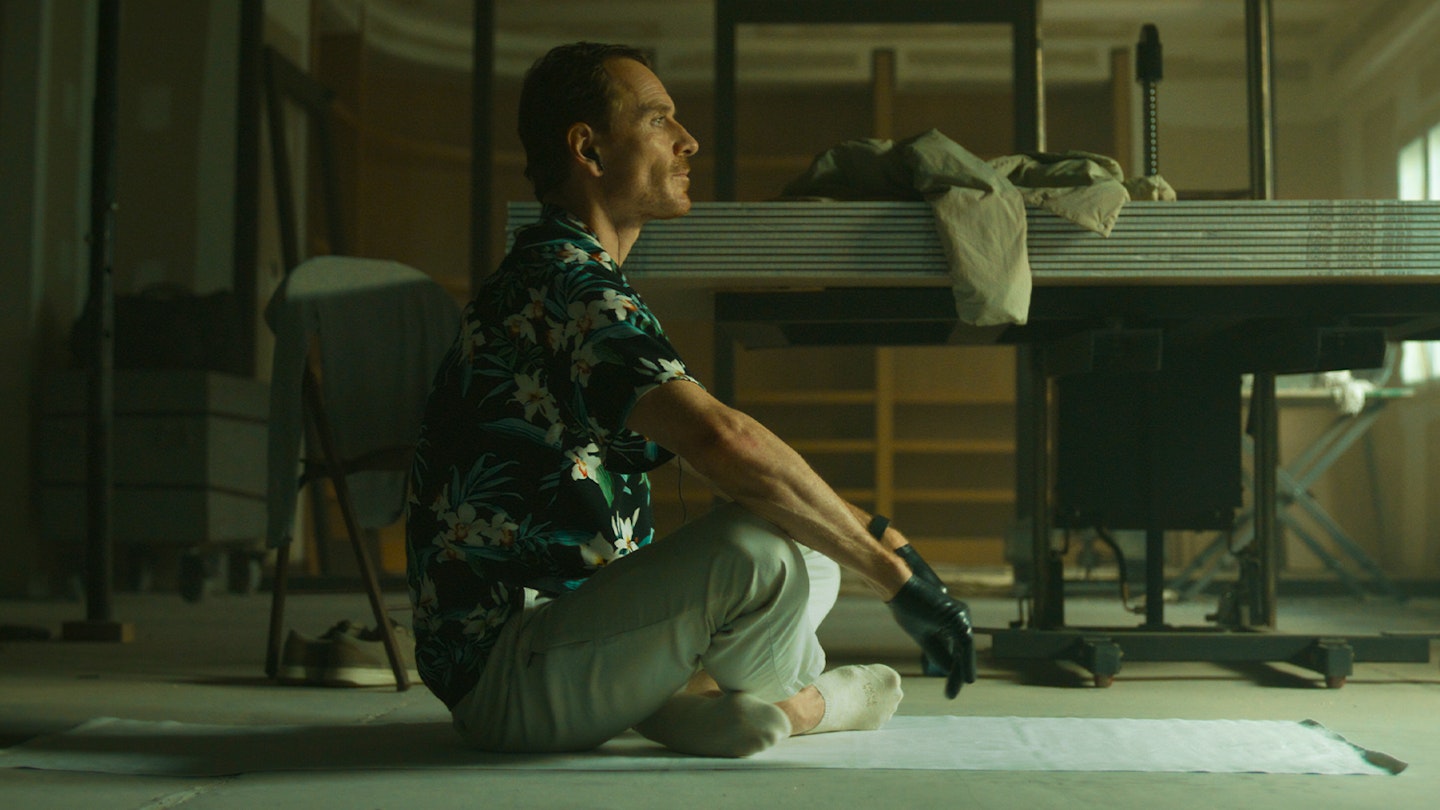 ———
We're witnessing Magneto take on Sauron.
Except this is much more real than that: grubby, messy and painful — oh, so painful. A great deal of care goes into the carnage, which is designed to grow and grow, pushing both The Killer himself and those involved in staging the sequence to their absolute limit. Fassbender's question to Fincher, before a take, reveals the anarchic nature of the scrap.
"Is he going for the ear?"
"He's going for whatever he can hit!"
"We wanted to show fear," explains Fincher later, of the escalating fight. "The thing I loved about Harrison Ford in Blade Runner is when he's finally confronted with Rutger Hauer, he's like, 'Um, hi Rutger! I would like to rethink the entire engagement process on this!'"
The next day, the house is getting knocked to hell. As are the people. Baker emits a primordial roar before a take. "Action!" There's a blur of movement, a thud, concern. The stunt coordinator rushes in, followed by Fincher, to discover Baker has been knocked out. "Just for a quick second," Baker says, later. "First time in 23 years," before adding, sincerely: "But everyone is so nice!"
The entire stunt team emphasise how welcome, and rare, it is to be genuine collaborators. Fincher shrugs at this: "It seems stupid to walk in and say, 'I want it to be just like this.' You want to give people the opportunity to say, 'Here's what we don't get asked to do: it's scary and real.' The way I look at it, my job is to get the most out of everybody."
To that end, during a later take, he calls over to Baker: "Sala if you still have the ability — with whatever cervical vertebrae you have not shattered — go a little harder into the wall!" Baker laughs. Fassbender does stunts as often as possible, but safety comes first.
"I'm on the margin of what I'm capable of doing, otherwise I'm hitting him," he tells his director. The actor, unlike his character, seems completely aware of what he can execute. The stunt double steps in. Next take, Messerschmidt winces: "I feel like I need an ibuprofen just watching." Fincher squints at the monitor. He's going to push for more: "It's good, but we can do better."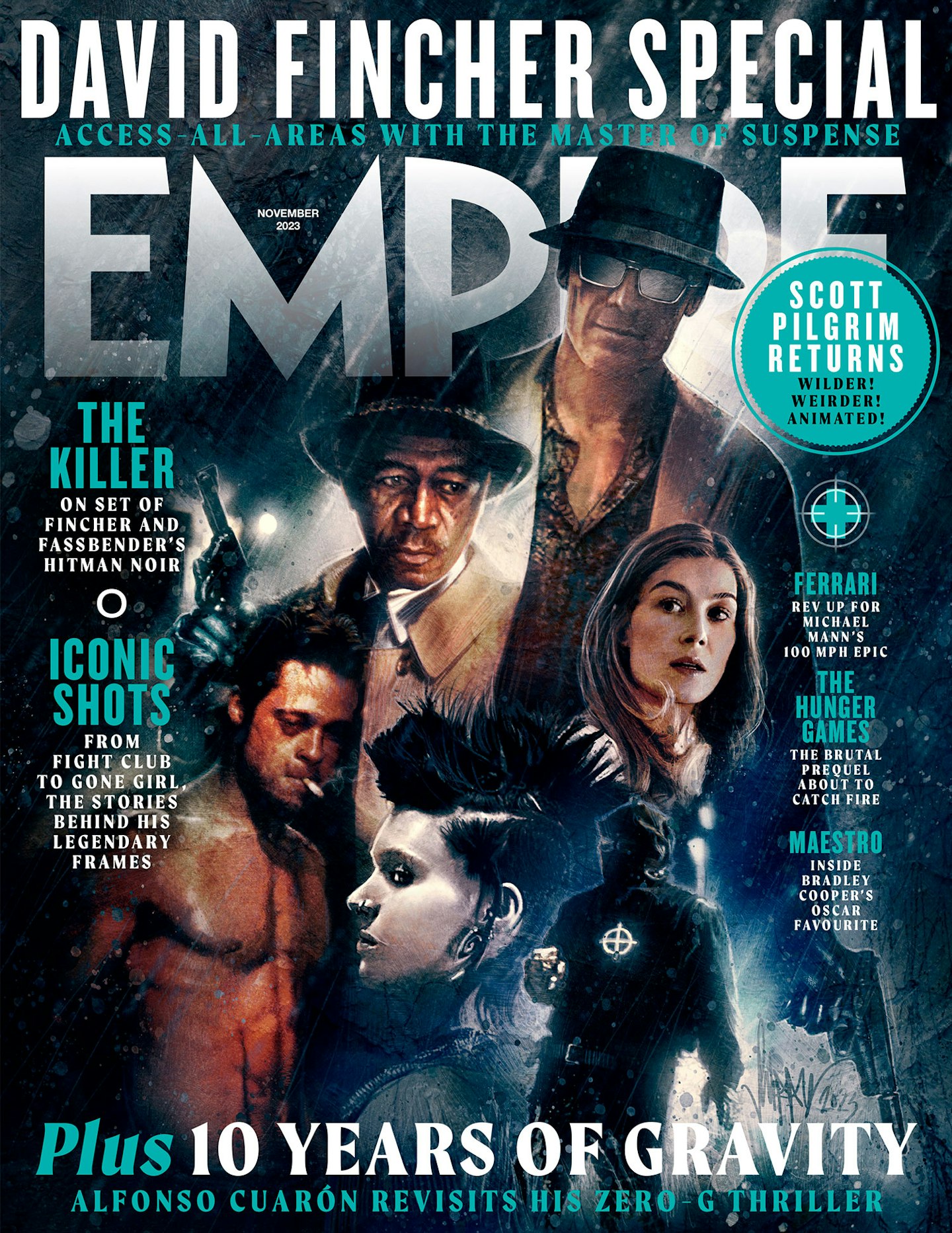 Read Empire's full set report from The Killer in the November 2023 issue – on newsstands now. Order a copy online here, or become an Empire member to access the digital edition today. The Killer is in cinemas from 27 October and streaming on Netflix from 10 November.