As you'll likely have seen by now thanks to the first trailer, Denzel Washington's Robert McCall is back back back for the third – and apparently — final chapter of the Equalizer movies.
This latest outing for the government assassin-turned-doer-of-good-deeds (even if he often still resorts to violence to get the job done) finds McCall on Italy's picturesque Amalfi Coast, though plans for a relatively more relaxing time are soon scuppered when locals ask for his help to deal with a powerful criminal element.
Naturally, we took the opportunity to speak to returning Equalizer director Antoine Fuqua about why he chose to set the new movie outside the US, the main man's headspace, new danger and an old friend…
Mambo Italiano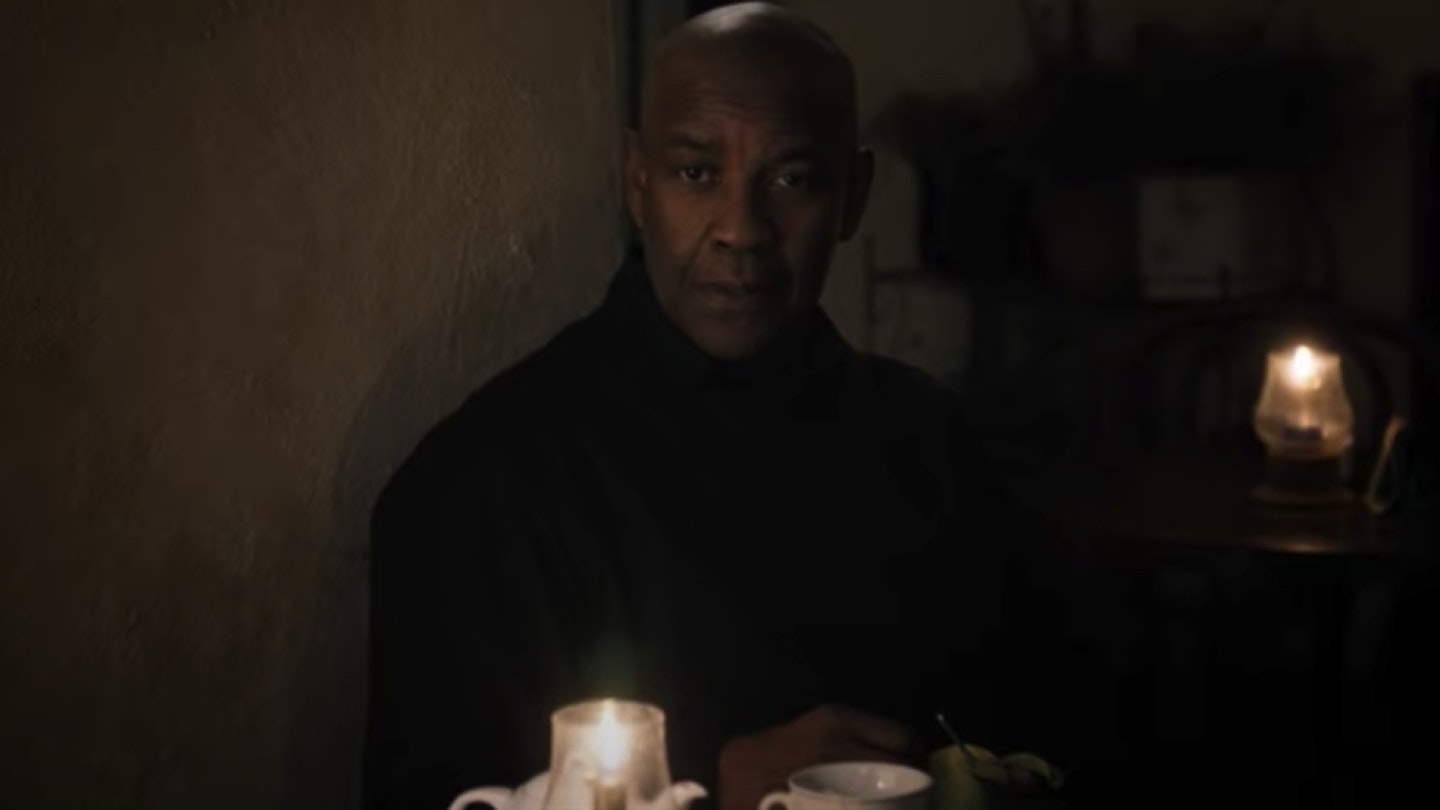 More usually found stalking around Massachusetts, the third Equalizer sees Robert McCall instead hanging out at Italian cafes on the Amalfi coast. So is this Fuqua, Denzel Washington and co. pulling an Adam Sandler, setting their new movie overseas so they can enjoy a jolly?
"It wasn't that," he laughs. "Though the Amalfi Coast is a great place for a holiday! I've always had conversations with Sony, the producers and Denzel about why Robert McCall wouldn't be more international. He worked for the government overseas like Bourne or James Bond or any of those franchises, so why wouldn't he travel?"
Though there is, according to the director, a personal reason too… "We've talked about Italy for a while, because it's a place I love and that Denzel has been going since his children were babies, almost every year. He's the one who introduced me to it!"
Dark Mood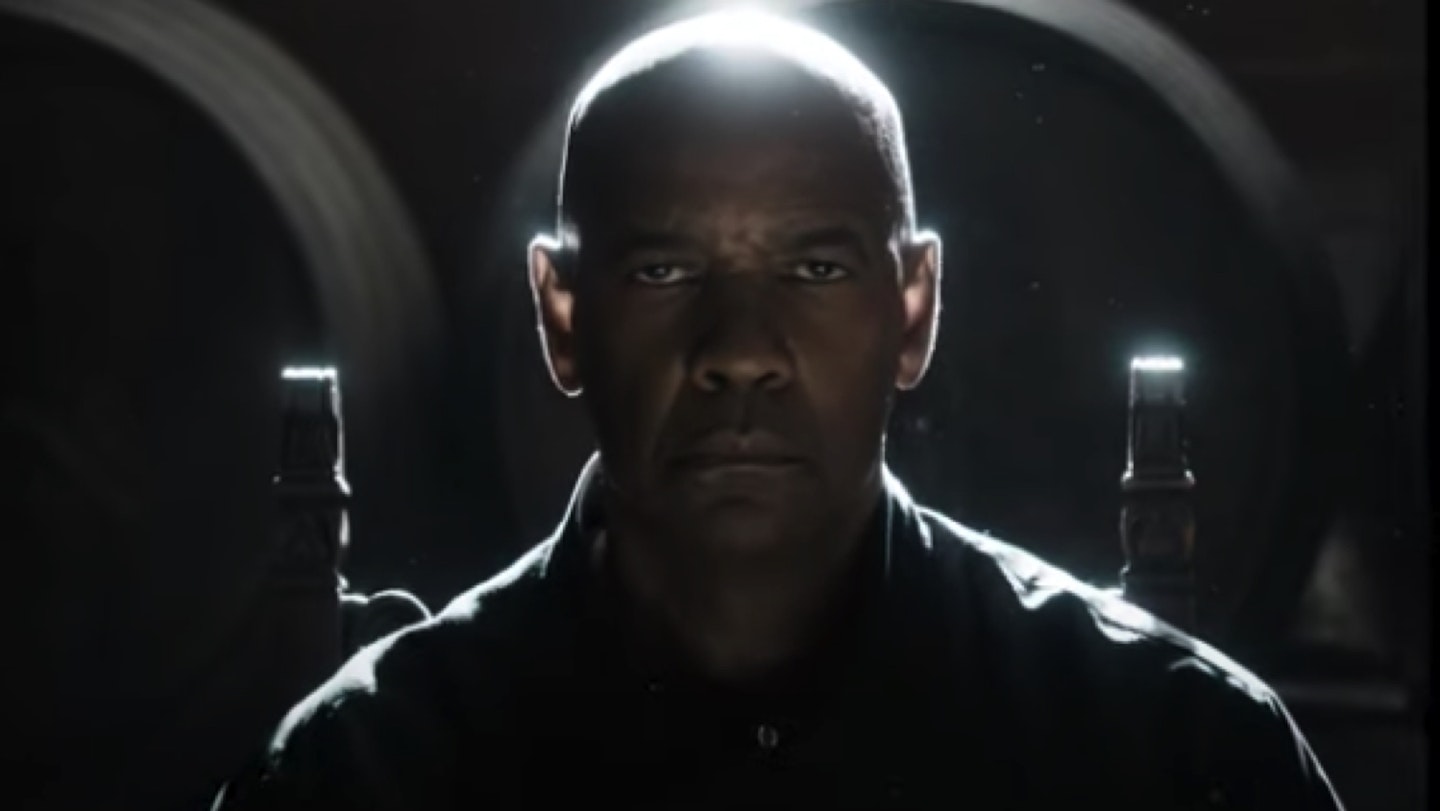 Though it would appear that McCall is relatively at peace at the start of the trailer, Fuqua is quick to make it clear that that's not necessarily the case.
"He's less sure of his place in the world – Susan's (Melissa Leo) dead and his friends betrayed him in the government group in the last film. It's finding him alone and not necessarily a dark place, but a little darker than what you're used to. And him trying to find his way out back to the light."
New Friends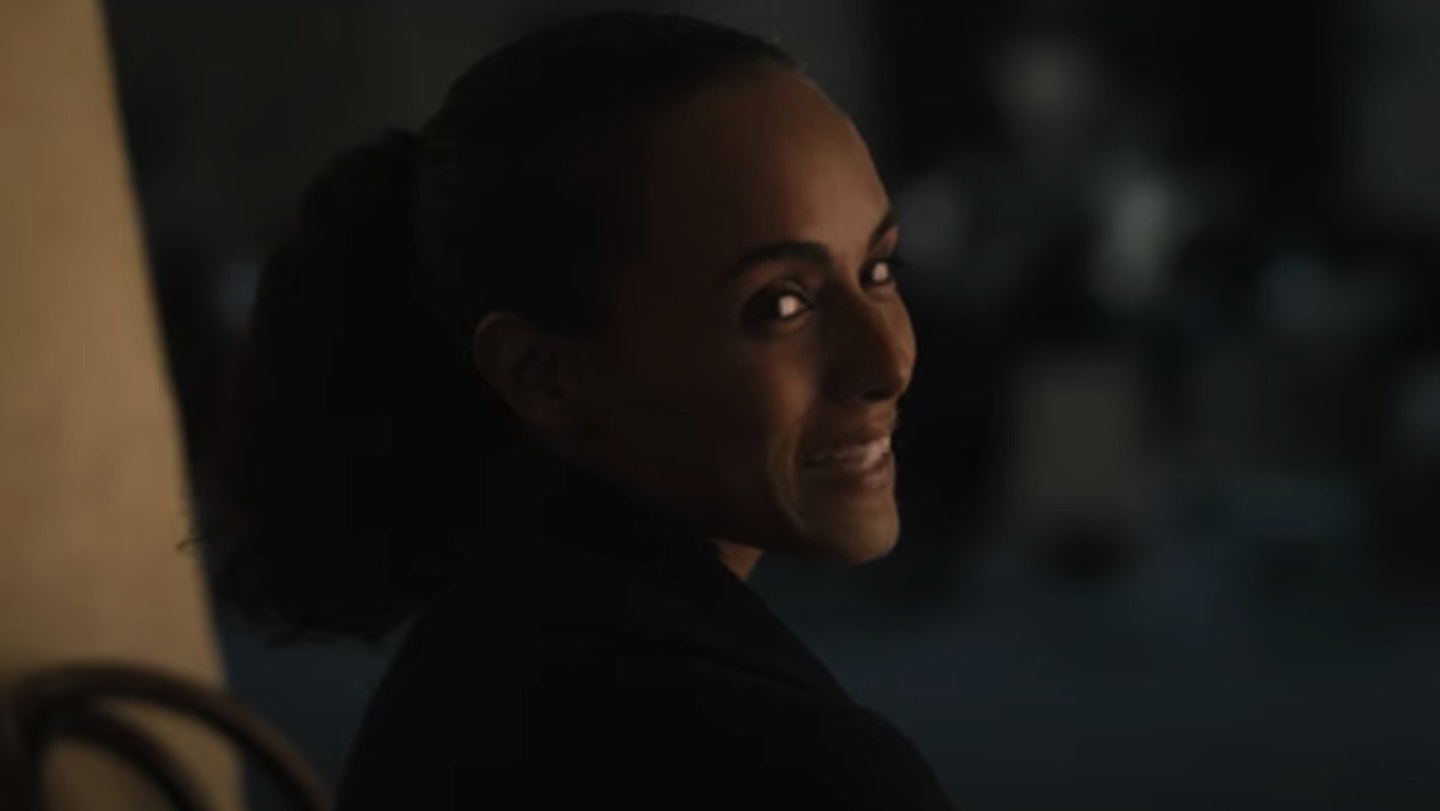 Though McCall tends to be a dangerous person to call friend (see above), his usual charisma has led him to become friendly with some of the locals, including Aminah, played by Gaia Scodellaro. And casting them sent Fuqua on his own path, looking for people to fill out writer Richard Wenk's storyline.
"Gaia Scodellaro was such a find," enthuses Fuqua. "She's Italian, from Naples but speaks perfect English. And she's mixed –—her mom was black and her dad Italian. I wanted to highlight the new world of Italy a bit, just to mix it up more because that's what the world looks like now. It was a big search and we found her and I was blown away. She was a needle in a haystack."
New Enemies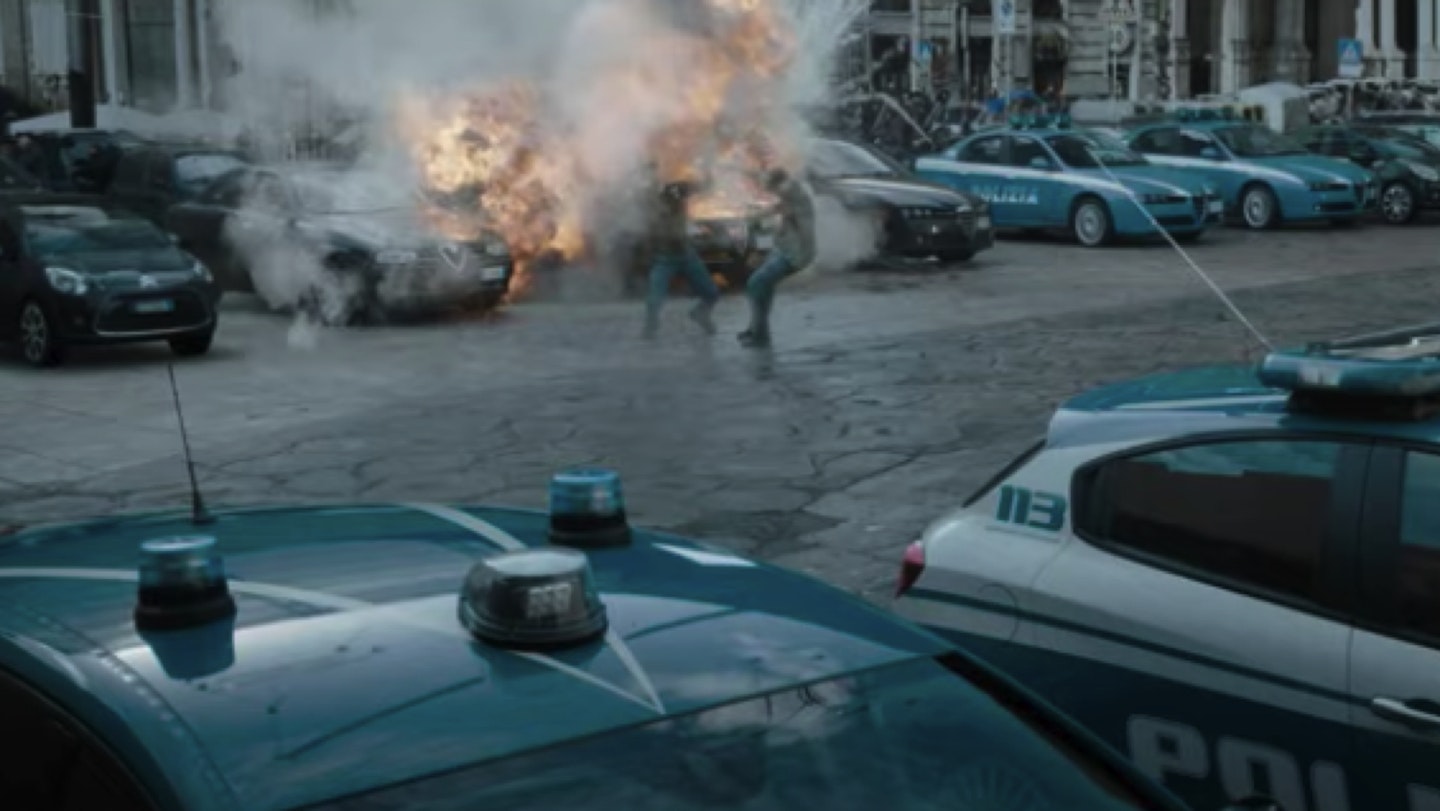 Of course, life can never be simple for poor old Bob. And we're not sure anyone would really want to watch an Equalizer movie where McCall just drinks espresso. So the tranquil village he rocks up in is of course under threat from a dangerous criminal organization. And while the name "Mafia" is tossed around in the trailer, that's not the whole story.
"The idea of the Mafia goes hand in hand with certain parts of Italy, just based on history!" says Fuqua. "That was always the case, but there's a little bit more to it than that in this case. It's not just the Mafia. The world has changed now and there are other bad elements involved as well. He's really dealing with the Camorra. Even the Mafia calls them 'the barbarians'. They're a little different."
Enforcer Meet Equalizer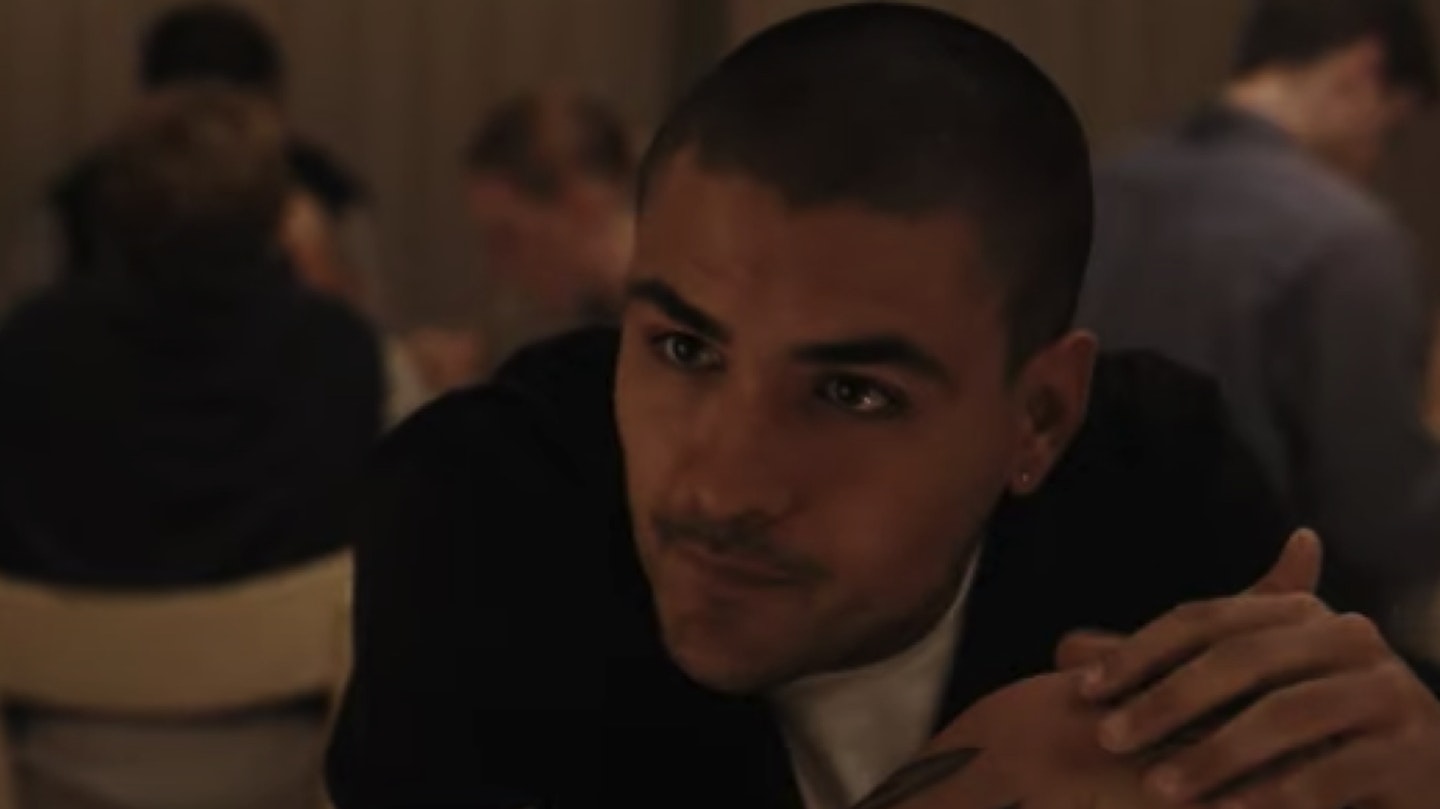 Among the Camorra's top troublemakers is one Marco, played by Andrea Dodero, glimpsed a few times in the trailer. He's something unlike what McCall has faced before.
"Fantastic young actor," raves Fuqua. "Really strong. They were all wonderful, but he stood out quite a bit for me. He's the street enforcer for the Camorra. He's one of the young ones that are just wild. They live by different rules. They're much more dangerous because they're not from the old world where there was some sense of someone in charge of things. They're unpredictable."
Silent Violence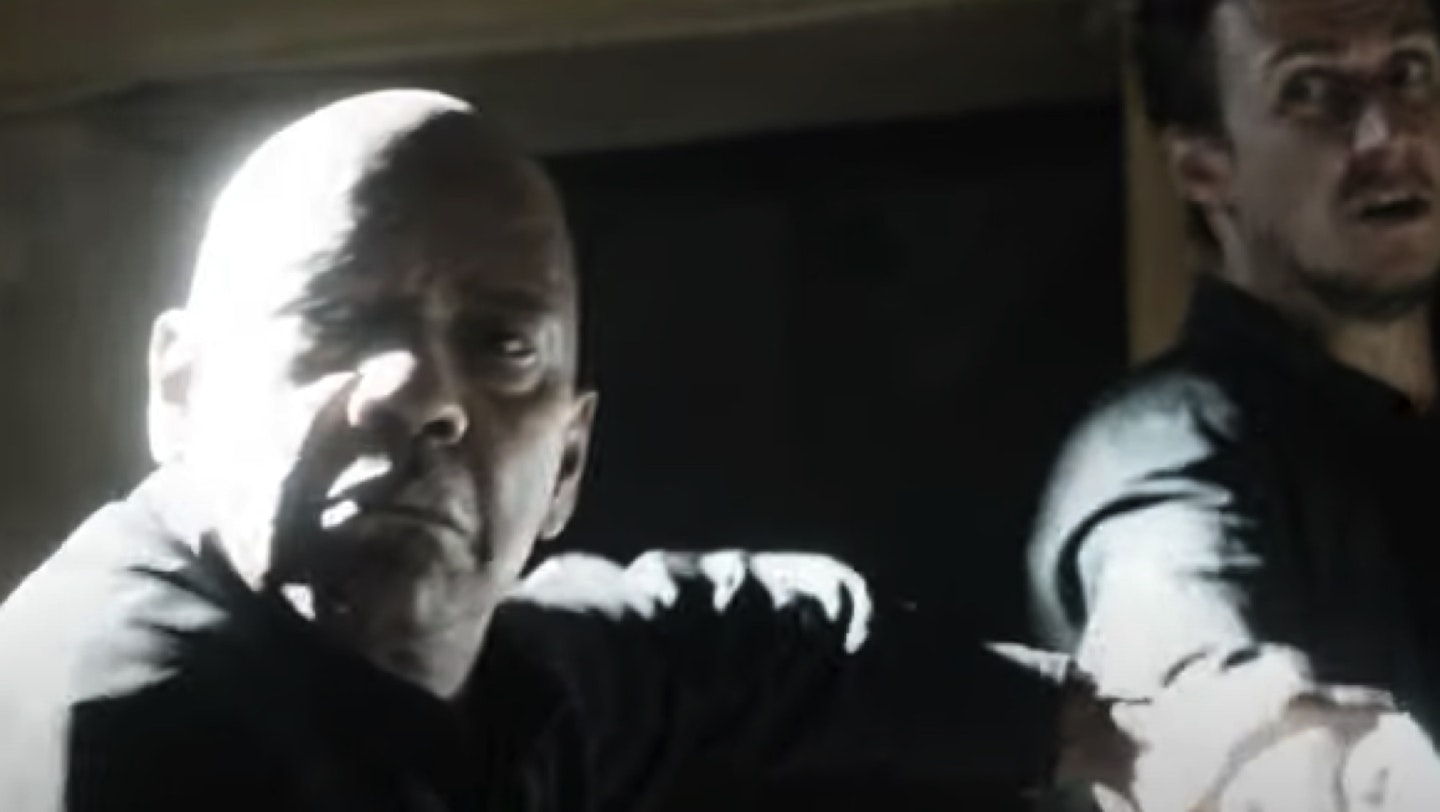 Different and dangerous they might be, but they've reckoned without Robert McCall. As well as refreshing the setting, Fuqua aimed to change how the set-pieces work this time.
"I was trying to ground it in a way and make it more silent violence," he says. "Not loud, big bang violence. It's scarier sometimes because it's quiet and right there in front of you. There's not a lot of trickery to it and it now feels a little more real. There's a tendency sometimes where the ballet of violence becomes just that and I think we live in a world today where people see so much on their phones, just the world we live in. Equalizer 3 is an interesting evolution, because if the movie's more personal, the violence should feel more personal."
Watch This
Part of that "silent violence" is a moment where McCall shuts down and antagonist with little more than a grab of the wrist and a knowledge of pressure points. It also gives McCall what could be one of the lines of the year: "That's level three," he says to the anguished victim. "If it goes to level four you will shit on yourself."
"Sometimes it's smaller, but just as effective! The audience can feel it, because if someone did that to your hand and the right pressure point. It's extremely painful!" Fuqua chuckles. "I've had it done to me and your arm locks, your body shuts down because it's a sharp nerve pain. That's the action I was most interested it."
Straight (Man On) Fire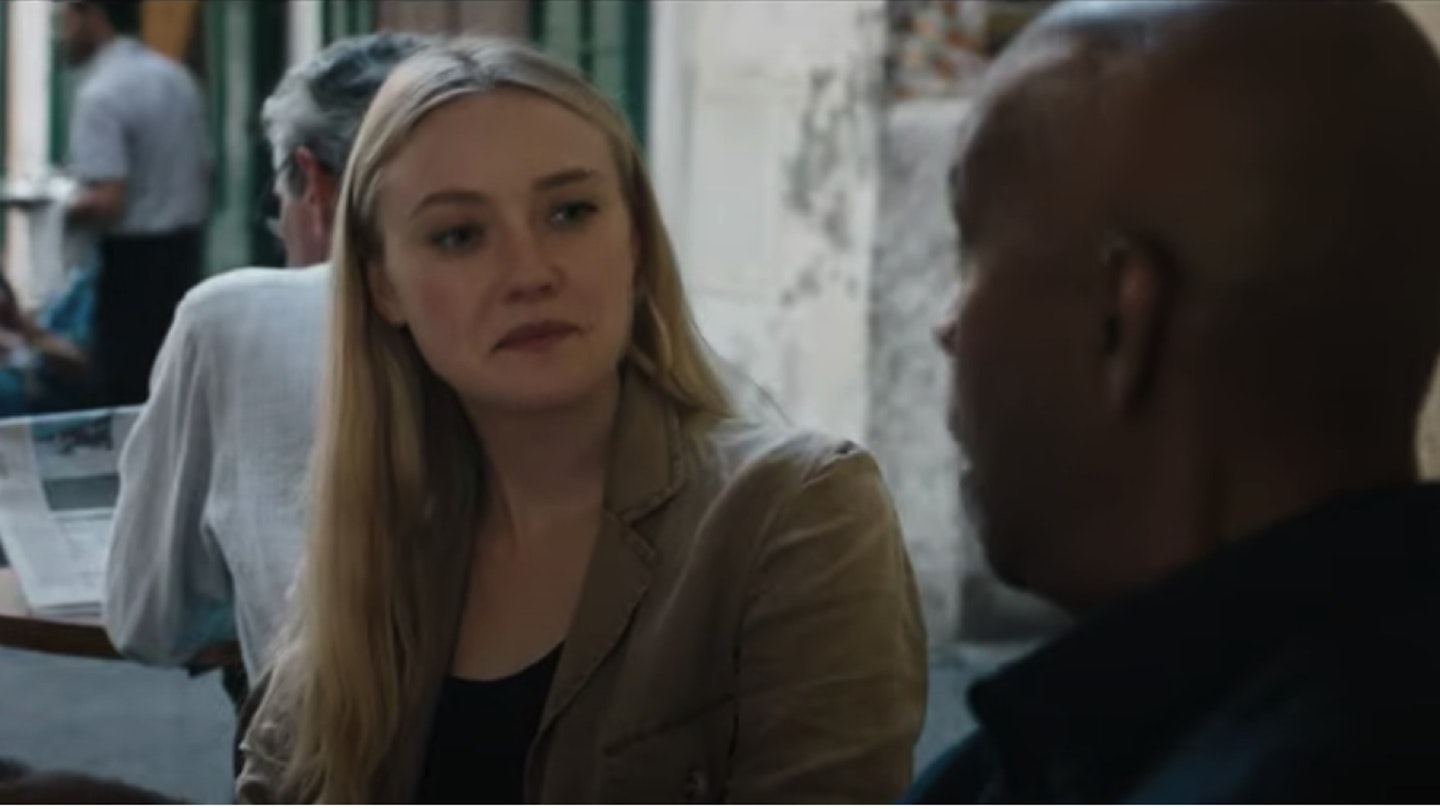 One of the big selling points for the new movie is the reunion between Washington and his Man On Fire co-star Dakota Fanning. And according to Fuqua, it meant just as much to the actors as it does to us. In the movie, Fanning plays a young CIA agent led to the area by reports of the violence.
"She's like a daughter to him, he loves her," Fuqua says of the off-screen dynamic between Washington and Fanning. "It was so beautiful to watch them together on the set, just talking, laughing. And they're both so talented, they just get into it, they didn't skip a beat. What was weird for me looking through the lens and seeing Dakota as a grown-up! She's fantastic, and watching them together was a joy because she's a samurai. She knows it, she's there, she's pleasant, she does her thing. And it was a bonus her relationship with Denzel. She's friends with his kids. It was very easy with those two."
The Equalizer will be in cinemas on 1 September.