Chop off your possessed hands and break out the chainsaws: the Evil Dead series is back. The legendary horror (and sometimes comedy-horror) series is returning with Evil Dead Rise, presenting an all-new take on the Deadites and the Necronomicon from incoming director Lee Cronin. But while the series is entering fresh territory with all-new characters, legendary original creator Sam Raimi is also keen to add create enthusiastically goresome Evil Dead movies with Bruce Campbell back as the perennially-unfortunate Ash. Groovy.
While the Ash Vs Evil Dead TV series brought the character to the small screen between 2015 and 2018, Campbell and Raimi last hacked, slashed, and boomsticked their way through hordes of primitive screwheads on the big screen in 1993's Army Of Darkness. Fede Álvarez's 2013 Evil Dead reboot stayed away from Ash's story – through he popped up in a post-credits sequence – but there were plans for the two stories to be brought together, with thoughts for a film that involved both Ash and the reboot's Mia. "That character, Mia, was great, so I was very interested," Raimi tells Empire, in a major new joint interview with Rise director Cronin. "We had been talking about an 'Evil Dead IV' for the other branch of that universe, and we were worried a little bit about a collision. Ash Vs Evil Dead is what that morphed into. But I always thought there was room for both. I still think there's room for all sorts of Evil Dead movies. I don't think they cancel each other out."
Raimi is particularly up for doing something that reunites him with Campbell and producer Rob Tapert, who has been involved in the Evil Dead series since the very start. "I love working with Bruce and Rob," Raimi says. "I love it as a producer because they're really good partners, but I also like being supported by them as the director. So I hope that is on the cards eventually."
The door remains open, then, for all kinds of different Evil Dead takes. Which sounds amazing, but if we've learned nothing else from the Evil Dead movies, it's that when you leave the door open, a spirit possessing the girlfriend you've just had to decapitate will likely try to zoom straight into your cabin and get up to mischief. So, you know, mind out.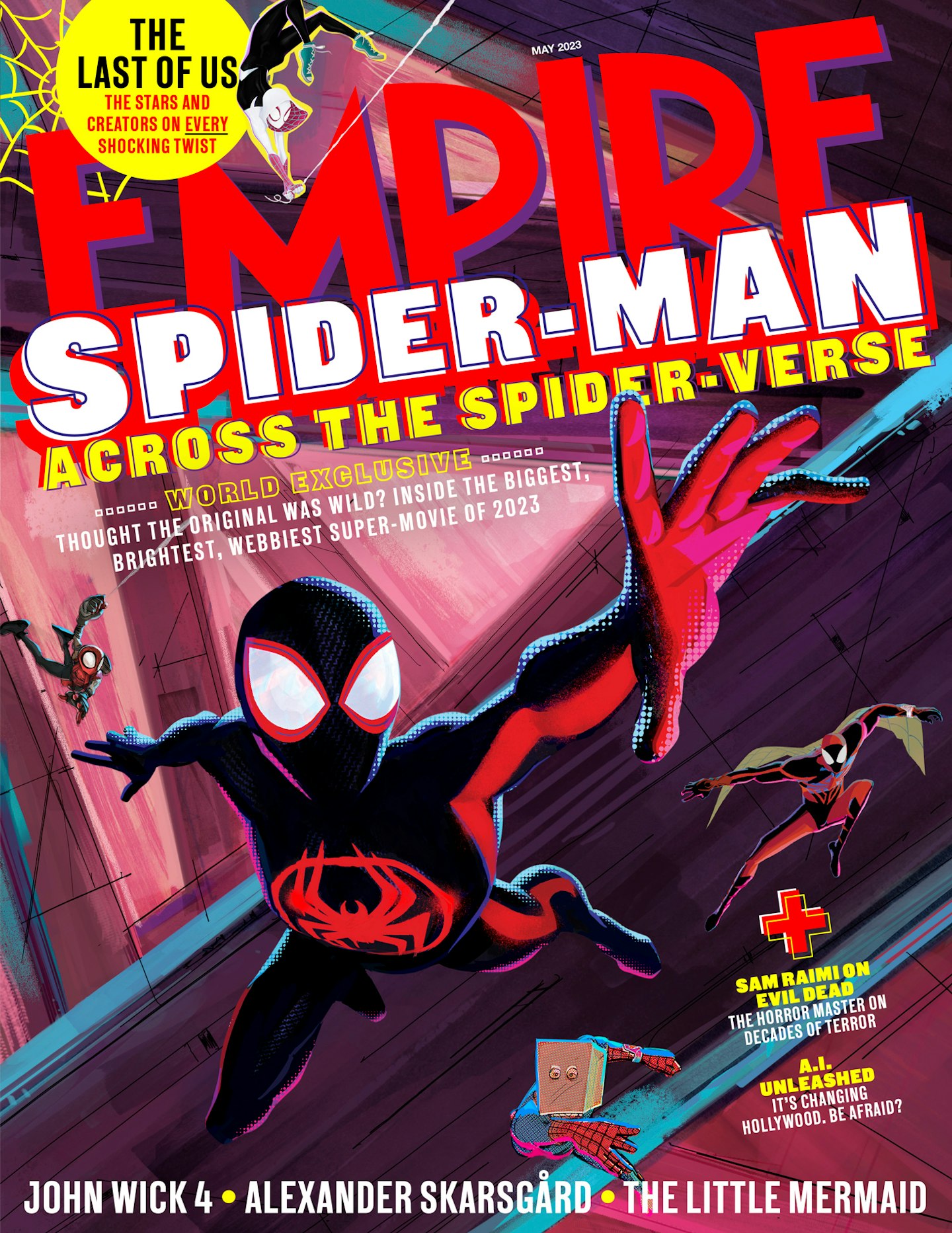 Read Empire's full Sam Raimi and Lee Cronin interview – talking the creation of Evil Dead Rise, the legacy of Evil Dead II, and what exactly makes an Evil Dead movie – in the upcoming Spider-Man: Across The Spider-Verse issue, on sale Thursday 16 March. Become an Empire member now to access the issue in full on launch day, or pre-order the issue online now here. Evil Dead Rise comes to UK cinemas from 21 April.