Right from the first Ant-Man film, the true potential of the Quantum Realm has been teased. Because if you go small enough, shrinking to the point of near-oblivion, there's an entire civilisation down there – life, uh, finds a way, whether that be in swarms of gigantic (relatively-speaking) tardigrades, or actual people. As was revealed in Ant-Man And The Wasp, it was the place where Michelle Pfeiffer's Janet Van Dyne – former partner of Michael Douglas' Hank Pym and mother of Evangeline Lilly's Hope Van Dyne – had been trapped for decades. Then, in Endgame, it proved to be the answer to time-travel – the fact that time moves differently in the Quantum Realm meaning that hopping around in the established MCU timeline was suddenly possible. And yet, it still feels like our trips down there have only really scratched the surface.
Until now. As its title suggests, Ant-Man And The Wasp: Quantumania is finally about to take audiences on a fantastic voyage to the simultaneously teeny and expansive dimension, introducing MCU audiences to fresh flavours of full-on cosmic psychedelia. "It's a fun place," teases writer Jeff Loveness. "It's a limitless place of creation and diversity and alien life." A touchpoint sure to make fans of out-there, eyeball-sizzling sci-fi happy? "It's Jodorowsky's Dune within Marvel," he says, referencing the cult director's legendary so-ambitious-it-was-unfilmable attempt to adapt Frank Herbert's masterwork.
The Quantum Realm holds plenty of secrets too. Not only is Kang The Conqueror somehow trapped there, but Janet Van Dyne has a history from her years spent surviving in it – and Scott Lang, Hope, and Hank are about to find out what that is. "She does have a very rich history with Kang, and unresolved issues," says Pfeiffer of her mysterious matriarch. "The Quantum Realm can change a person, and you can have a whole other life down there. It's something that she hasn't wanted to get into." Adds Marvel boss Kevin Feige: "It's about how these five family members deal with this environment and the new reality of what their mother/grandmother has been through, and that she's a very, very well-known, very powerful freedom fighter in the Quantum Realm. Which none of them had any idea about until they get down there." The secrets of the Quantum Realm are about to be spilled.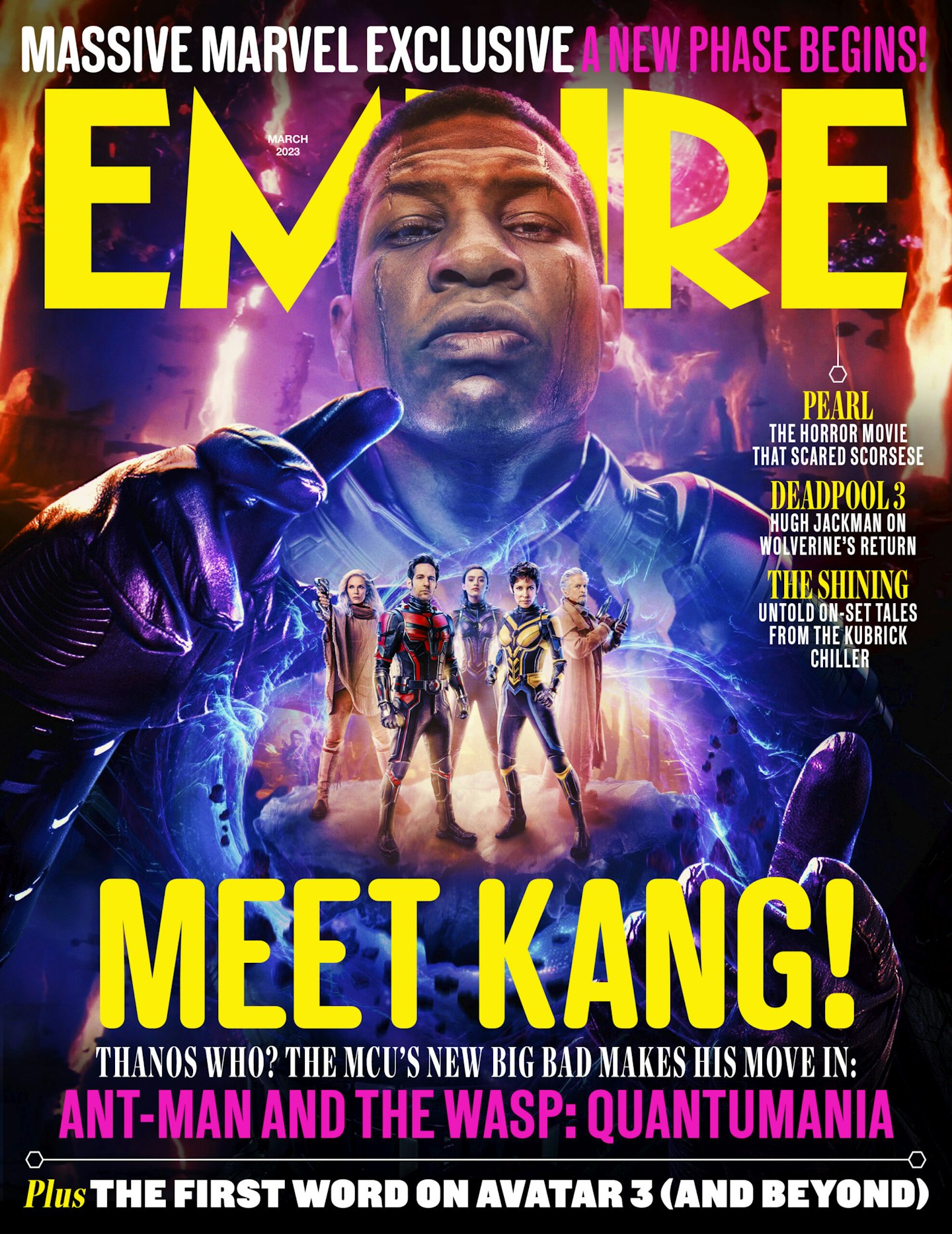 Read Empire's full Ant-Man And The Wasp: Quantumania cover feature – speaking to Kevin Feige, director Peyton Reed, stars Paul Rudd, Jonathan Majors, Evangeline Lilly, Michael Douglas, Michelle Pfeiffer, Kathryn Newton and more, with never-before-seen images from the film – in the new issue, on sale Thursday 19 January. Pre-order a copy online here. Ant-Man And The Wasp: Quantumania hits UK cinemas from 17 February.
For full digital access to this issue, join our membership here for as little as 99p.