In the Marvel Cinematic Universe's Infinity Saga, it took the combined might of the Avengers (plus affiliated friends), a time-travelling quest, several seismic superhero deaths, and a humble rat being in just the right place at the right time to bring down Thanos, The Mad Titan. He was, at the time of Infinity War and Endgame, by far the biggest bad in the MCU. But as Ant-Man And The Wasp: Quantumania begins Phase 5 and kicks the Multiverse Saga up to the next level, a villain is coming whose serious smarts, sinister aims, and several alternate selves will make defeating the big purple guy look like a walk in the park. His name is Kang The Conqueror – and he wants nothing less than dominion over absolutely everything, across all realities. Because he doesn't just exist in a single universe. He's across every branch of the Multiverse, at war not just with everyone else, but every other version of himself. Blimey.
"He is the obvious choice as you're dealing with the Multiverse," MCU boss Kevin Feige tells Empire in the world-exclusive Ant-Man And The Wasp: Quantumania issue. "Kang allowed us to do a new kind of Big Bad. He's a different type of villain, warring amongst themselves as much as he's warring with our heroes." While Kang – played by Jonathan Majors – is set to be a major concern for the MCU going forward (the next Avengers film will be 2025's Avengers: The Kang Dynasty), Quantumania finds him trapped in the Quantum Realm – where he'll soon have a run-in with Scott Lang, Hope van Dyne, and the wider Ant-fam. "Kang's a very powerful person, but when we meet him he's in a position where he needs to get that power back," teases Feige. "He has a ship and a device that would allow him to go anywhere, and any_when_ he wants if he can get it online. If only he had access to genius scientists with Pym particles." If only, indeed…
As for Majors, he's only just getting started in his ongoing role as the multi-faceted, multiversal menace. He's already played relatively-benevolent variant He Who Remains in the Loki season finale, with plenty more incarnations to come. "I met with the Loki team first. Then Peyton came on and we had our chat for the film," he tells Empire. "He gave me a few reference points – Alexander The Great, things like that." And it seems Majors' unexpected take on the reclusive, theatrical, erratic He Who Remains was only the beginning. "Kang adds tonal diversity, real conflict and real friction," he promises. "You're being introduced to a new vibration in the MCU. There's conflict – not just mano-a-mano, not just hero and villain, but 'your way of life' and 'my way of life'. I'm coming for it. We're in battle here." Strap in, everyone: Kang's dynasty begins now.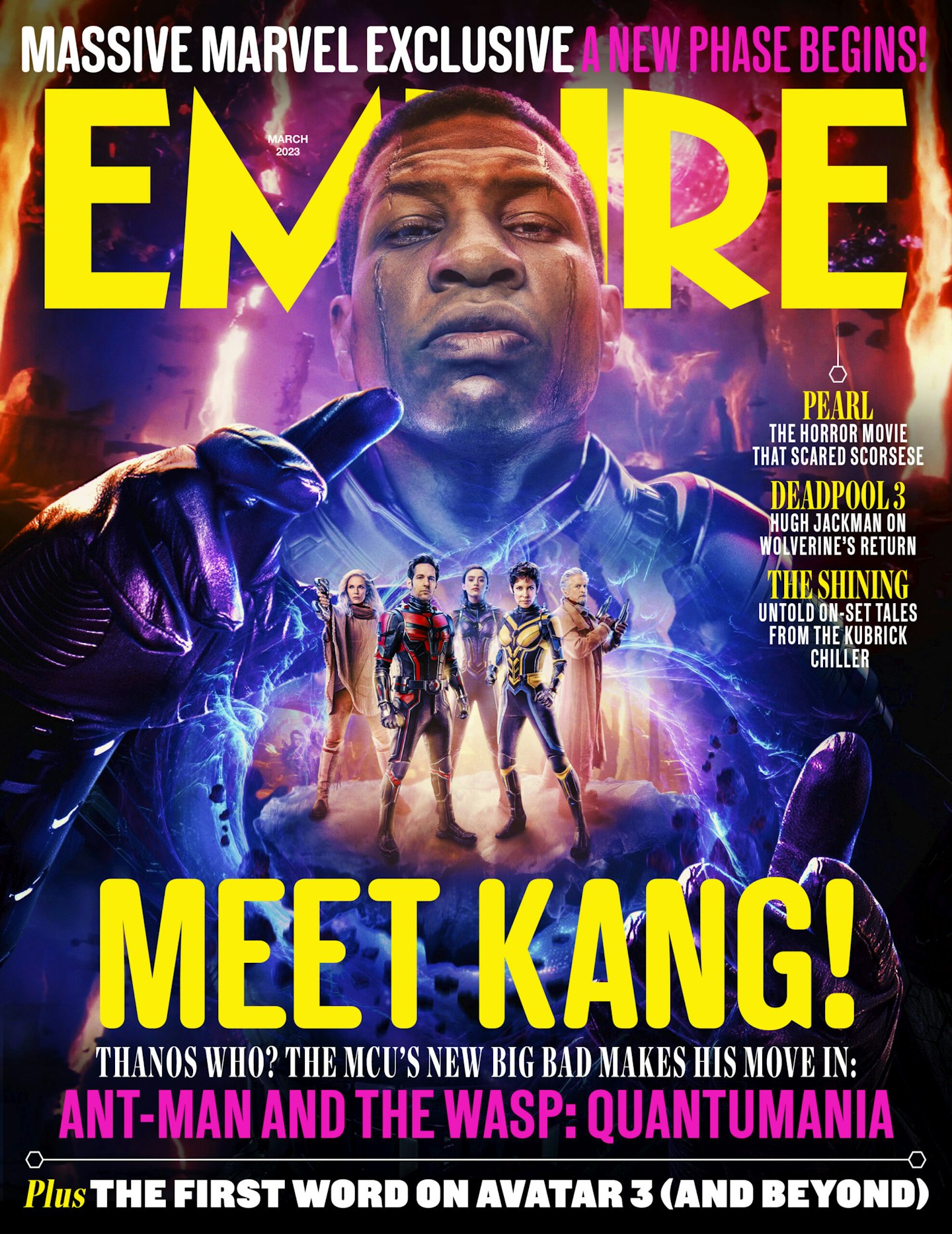 Read Empire's full Ant-Man And The Wasp: Quantumania cover feature – speaking to Kevin Feige, director Peyton Reed, stars Paul Rudd, Jonathan Majors, Evangeline Lilly, Michael Douglas, Michelle Pfeiffer, Kathryn Newton and more, with never-before-seen images from the film – in the new issue, on sale Thursday 19 January. Pre-order a copy online here. Ant-Man And The Wasp: Quantumania hits UK cinemas from 17 February. For full digital access to this issue - join our membership here for as little as 99p