A crack commando unit they ain't, but Walmington-on-Sea's Home Guard could turn out to be a war-saving weapon as the Allies turn their faces to Hitler's Atlantic Wall. That's the set-up for the new Dad's Army movie. The key players have assembled for the new poster below and look suitably patriotic on a clifftop, most likely before scarpering from an irate cow.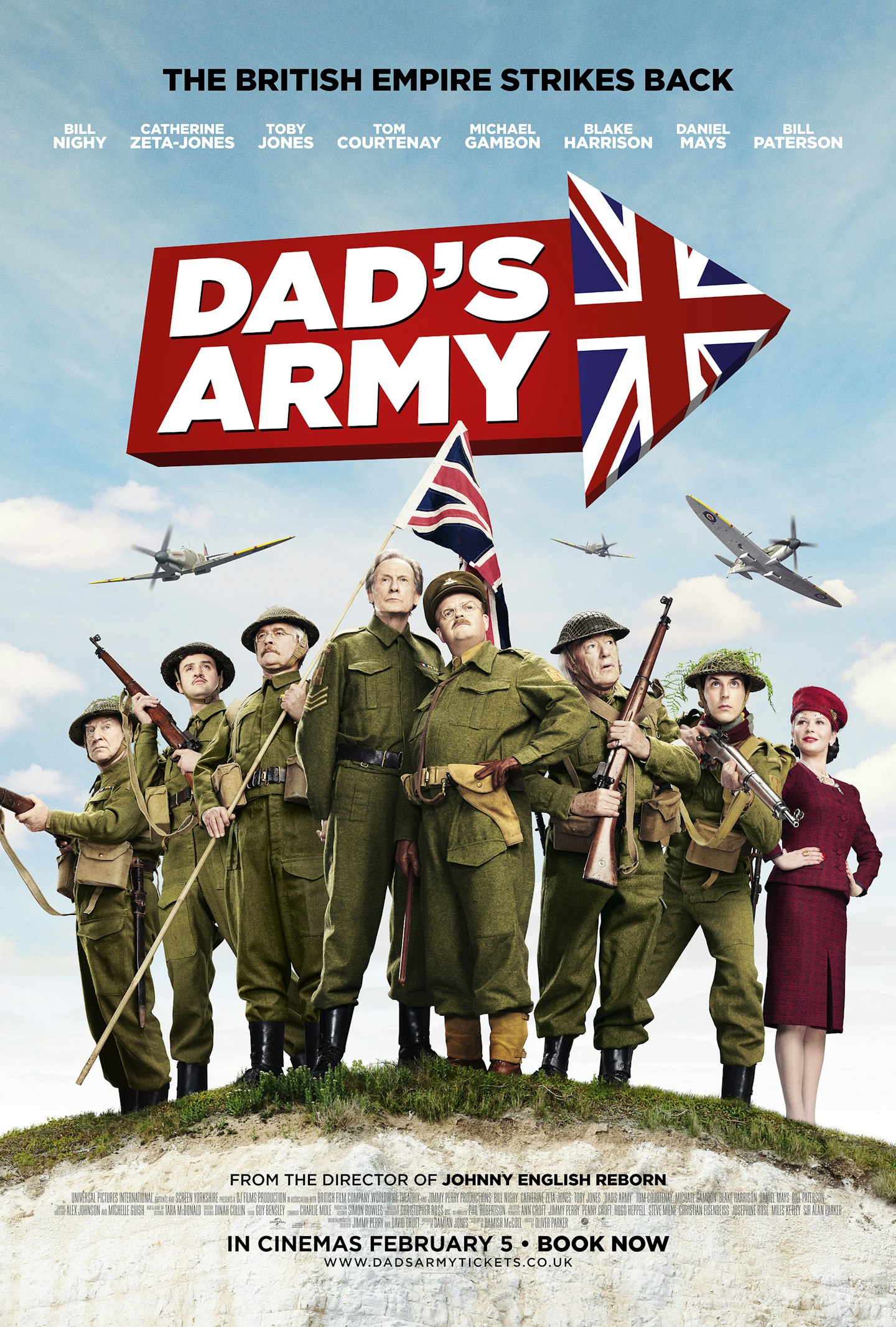 Hitler's Atlantic Wall can probably sleep easy a while longer, because Captain Mainwaring (Toby Jones) and his cohort remain the loveably ramshackle bunch of memory. The spirit of the great Jimmy Perry/David Croft BBC sitcom runs through this playful return to the home front during the dark days of World War II. This time it's 1944 that forms the backdrop, a pre-invasion climate of paranoia and high anxiety largely lost on Privates Godfrey (Michael Gambon), Walker (Daniel Mays) and especially Pike (Blake Harrison). But somewhere in their midst is a Nazi agent. The stakes just got Eagle Has Landed-ed. Only this magnificent-ish seven stand can prevent the war effort from suffering a mighty catastrophe.
Oliver Parker is directing the remake of the classic sitcom, which features a wide array of big British talent that also includes Bill Nighy (as Sergeant Arthur Wilson), Tom Courtenay (as Corporal Jones), Bill Paterson (as Private Frazer), Catherine Zeta-Jones, Sarah Lancashire, Alison Steadman and Mark Gatiss.
Dad's Army storms into UK cinemas on February 5 next year.