There were times when it seemed like Nimona would never reach the big screen. Based on ND Stevenson's fantasy webcomic and graphic novel, the story involves a teenage shapeshifter with a murky past and penchant for villainy, fighting alongside dark knight Ballister Blackheart against the shady Institution of Law Enforcement and Heroics – and the tale was swiftly picked up for a feature film. But having originally been announced in 2015, the animated Nimona movie was then put through development hell, studio shutdown, cancellation, and eventual revival. Now, it's finally ready to arrive – and it's a kind of magic that it's actually going to be with us.
For directors Nick Bruno and Troy Quane, that journey – with the film set up at Blue Sky under 20th Century Fox, before moving to Disney in the Fox acquisition, where it was later cancelled despite reportedly being 75% completed, and ultimately revived by Annapurna and Netflix – it was a tumultuous one. "Remember when you were a kid and you would build a tower of blocks? Then your brother or sister would knock them over and you'd have to rebuild them?" says Bruno of that difficult period. "It felt a little like that."
But if there was a character who could survive all of that chaos, it's this one. "Nimona is such a powerful little chaotic disruptor," says Quane. Her rebellious spirit is encapsulated in a riot-grrrl soundtrack ("This strong, in-your-face, female-led punk just felt right for the character and what the movie was saying," Quane says) and a distinctive animation style, described by Bruno as "two-and-a-half D", designed around the characters themselves. "The things that are really close to the camera are more detailed," says Bruno. "It's thematic in that the closer we get to people, the more we see them for who they really are." Among everything else, Nimona is a survivor.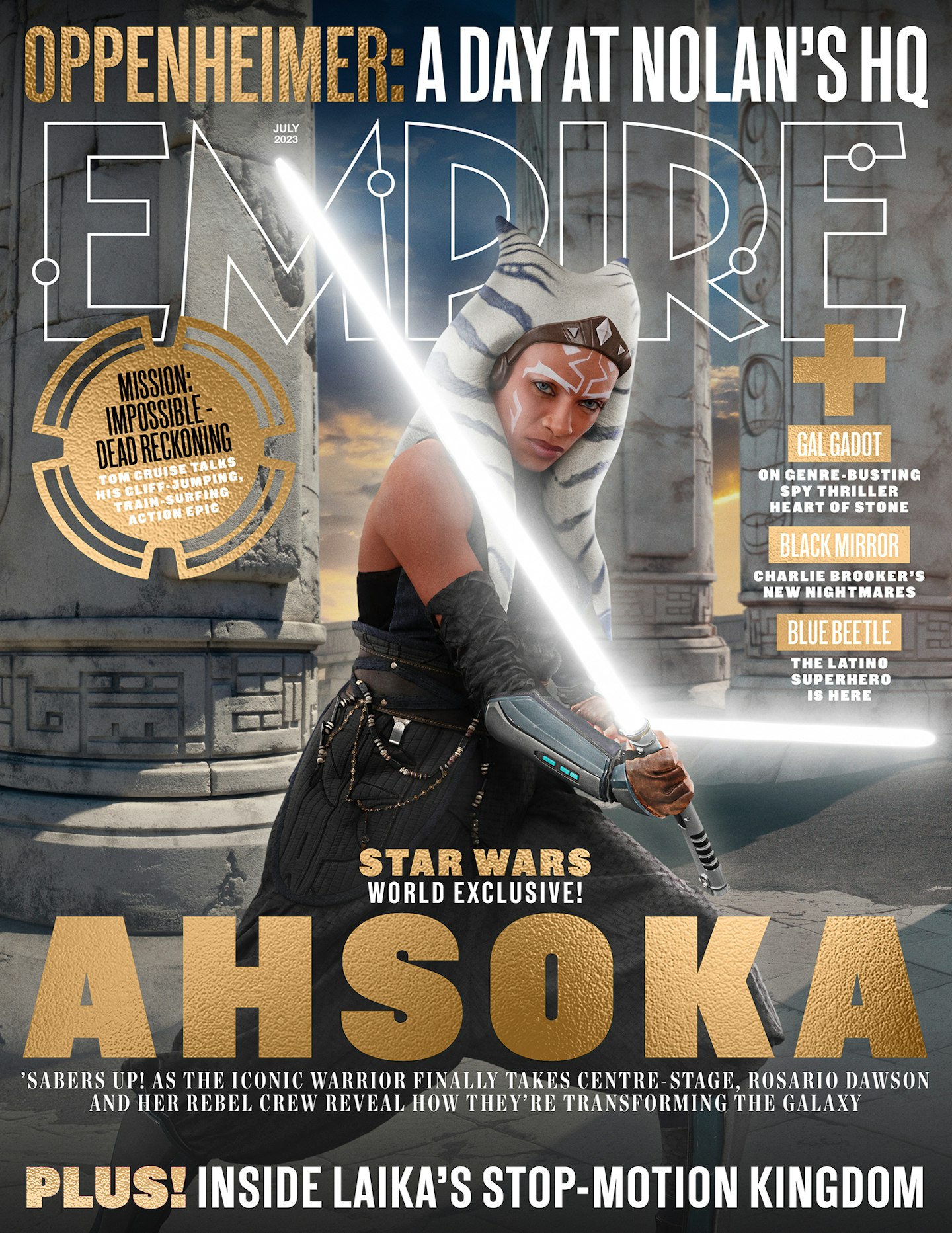 Read Empire's full Nimona story in the Ahsoka issue – on sale Thursday 8 June. Become an Empire member to access the digital edition in full on launch day, or pre-order a print copy online now here. Nimona comes to Netflix in June.