When it comes to Lin-Manuel Miranda – the musical genius behind Hamilton, In The Heights, and the songs for Moana and Encanto – one thing is clear: he doesn't throw away shots. And since he's an absolute mega-fan of Disney's 1989 animated classic The Little Mermaid ("I just was Sebastian the crab for a few months," he tells Empire of how his life changed after seeing it for the first time), that includes saying yes to taking on the most daunting of tasks – agreeing to write additional songs for Rob Marshall's live-action reimagining of Ariel's aquatic adventure.
Writing the new musical numbers – 'For The First Time', for Halle Bailey's Ariel; 'Wild Uncharted Waters', for Jonah Hauer-King's Prince Eric; and 'Scuttlebutt', for Awkwafina's feathery friend Scuttle – was just one part of Miranda's role on the film, though. More so than songwriter, he assigned himself another, more important job. "I said, 'I will sign on as a producer. But really the hat I'm wearing is Chairman of the 'Don't Fuck It Up' committee," he says in Empire's new The Little Mermaid deep-dive feature, in the new Guardians Of The Galaxy Vol. 3 issue. "And I will weigh in when I think you're fuckin' it up!"
While Marshall wanted more songs to add to the original set of legendary Howard Ashman and Alan Menken compositions, Miranda – who collaborated with Menken on the new songs – was intent on keeping the magic of the animated film intact. "I said, 'Happy to write new lyrics if they need them. And if they don't, I won't,'" he explains. "I do not want to shoehorn [in] a song that no-one wants to sit through, because they want to get to 'Under The Sea' already. I'm that person! 'GET ON WITH 'UNDER THE SEA'!'" And you thought Ursula was scary…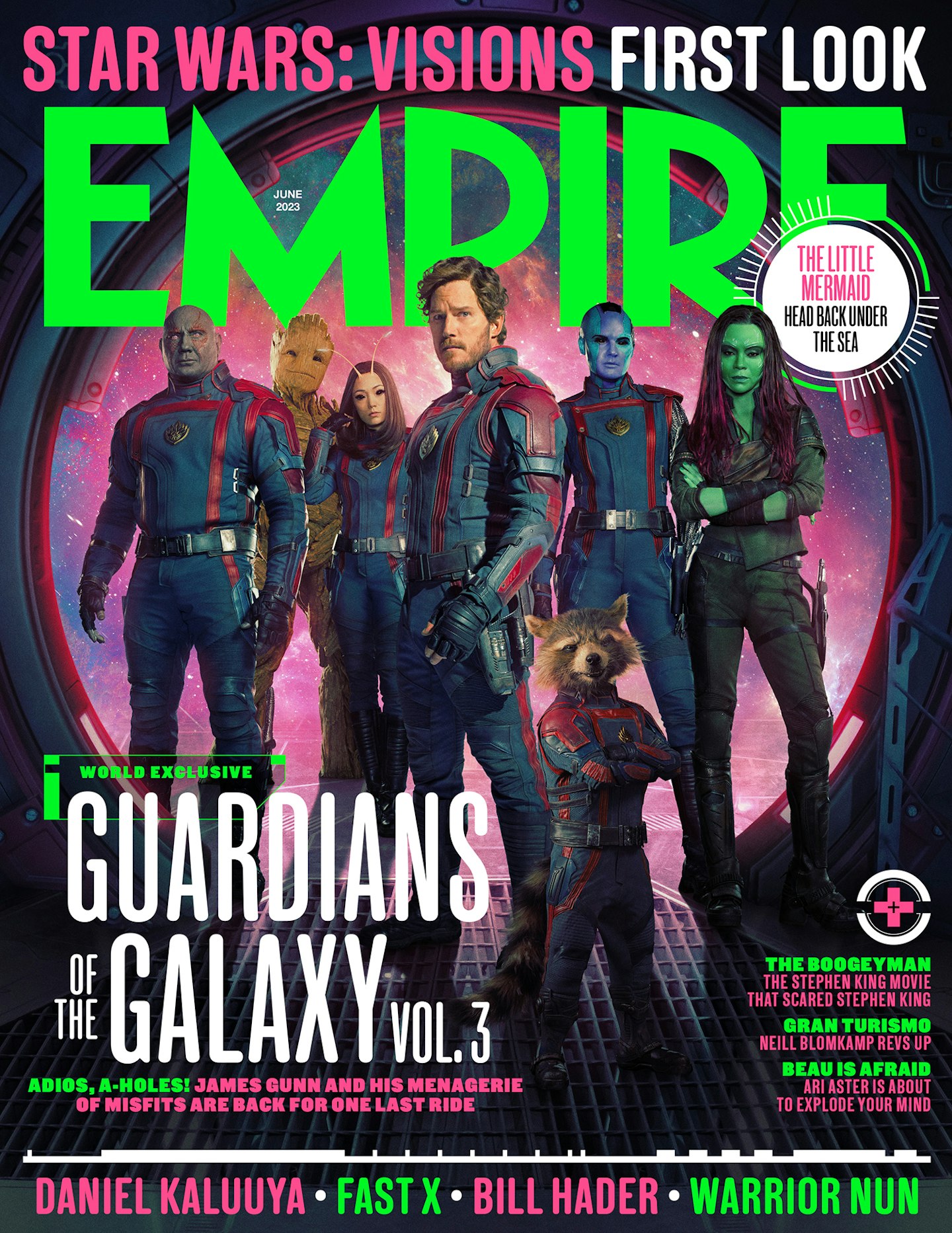 Read Empire's full The Little Mermaid feature – talking to Rob Marshall, musical legends Alan Menken and Lin-Manual Miranda, and cast members Halle Bailey, Jonah Hauer-King and Daveed Diggs – in the upcoming June 2023 issue, on sale Thursday 13 April. Become an Empire member now to access the digital issue in full, or order a print copy online here. The Little Mermaid comes to UK cinemas from 26 May.