2018's Aquaman was an undeniable success for DC. It raked in over a billion dollars at the box office, introduced a wilder, wackier side to a comic-book world that had been much darker in tone up until then – and, of course, gave us Topo the drumming octopus. A sequel was a no-brainer, and so was James Wan returning to the director's chair. Since going into production, though, Aquaman And The Lost Kingdom has been through a lot. Pandemic-induced delays, a reshuffle at Warner Bros – which saw James Gunn and Peter Safran take charge of DC Studios – and more have contributed to a swirl of rumours about the film, including those of studio interference and extensive reshoots.
"I've had to learn to be more Zen in dealing with all the noise around me, for sure," James Wan tells Empire, as part of our world-exclusive Aquaman And The Lost Kingdom cover story. "I'm a pretty private person. I don't get on social media and have fights, but it's difficult because this narrative has emerged that is not the reality. The noise is fun to write about, and it gets clicks, but people don't know the truth." There may have been a change in leadership over at DC, but Wan gives the impression that he felt secure in realising his vision for the sequel, and in maintaining the epic, eccentric tone he had established in Arthur Curry's first outing. "Look, I'm a collaborative filmmaker — I welcome people's thoughts and opinions," Wan says. "But ultimately, I feel I have more than proven myself. So, it was like: 'This is the movie I want to make.'"
With regards to reshoots, Wan argues that they were in line with what's expected for a film as big in scale as Aquaman And The Lost Kingdom. "We probably did seven or eight days," he says, "which is nothing for a movie of this size. It was just spread out because it's so hard to get your actors back once you've finished the initial shoot." And these extra days, Wan reminds us, can always spawn something new and exciting. "I built an entire franchise from a reshoot!" he says, referring to his extremely successful The Nun franchise, the spooky star of which came about from last-minute additional photography on The Conjuring 2. "I'm not the kind of person that says, 'This movie has to turn out exactly how I planned it on day one.' Your art will never be organic if you're locked into that mentality." Whatever the ups and downs were in creating this second Aquaman film, they haven't deterred Wan from considering the possibility of directing another instalment. "I haven't directed a third movie [in a series] before, so I'd be open to doing another [Aquaman] if I got the same freedom I've had on these first two," he says. "I'm not sure what direction [Gunn and Safran] are going in, though, so who knows? I've learned to never say never."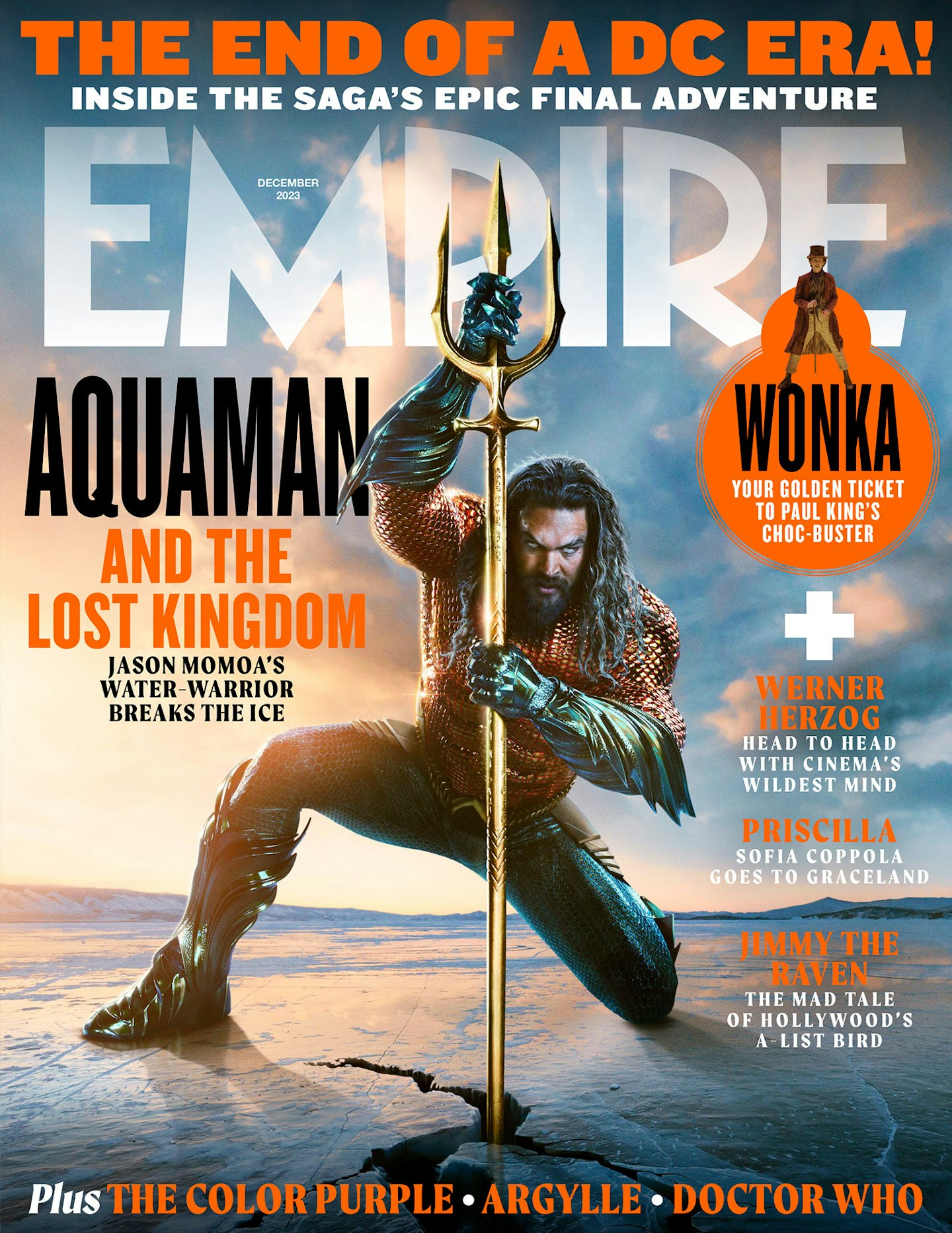 Read Empire's full world-exclusive Aquaman And The Lost Kingdom cover story – speaking to James Wan about his journey following up DC's mega-splash blockbuster, tapping back into his horror roots, and navigating the changing course of the DCEU – in the December 2023 issue. Pre-order a copy online here, or become an Empire member to access the digital edition on launch day. Aquaman And The Lost Kingdom comes to UK cinemas from 20 December.