When Martin Scorsese's The Irishman finally arrives in cinemas and on Netflix, film fans are going to see Robert De Niro as they haven't for years and years. The multiple-decade-spanning mob story will use extensive, revolutionary de-ageing tech to roll back the clock on an iconic cast – Joe Pesci and Al Pacino also star – resulting in a movie that will see De Niro, as mob hitman Frank 'The Irishman' Sheeran, play as young as 24 years and as old as 80. It's a huge swing from a filmmaker still pushing the boundaries of cinema – and to work out whether it was even possible, Scorsese looked to his own past.
As told to Empire in our world exclusiveIrishmanissue, Scorsese and De Niro made a test reel by recreating a scene from their iconic mob classic GoodFellas, in which De Niro's Jimmy 'The Gent' Conway orders his cash-splashing associates to discard their flashy new purchases at a Christmas party.
In August 2015, De Niro repeated his original lines in front of his director and Industrial Light & Magic's Pablo Helman. "We made a little set that looked a little like the original film, and then Bob got going," says the director. "He did his monologues and soliloquies and different expressions. 'Get rid of the fur coat! Get rid of the Cadillac!' Then he went through a series of computer processes." Later, post-tinkering by Helman, Scorsese and De Niro, among others, watched the new, de-aged version in the filmmaker's personal screening room, back-to-back with the original 1990 version. "We all decided," recalls Scorsese, "'This is going to work.'"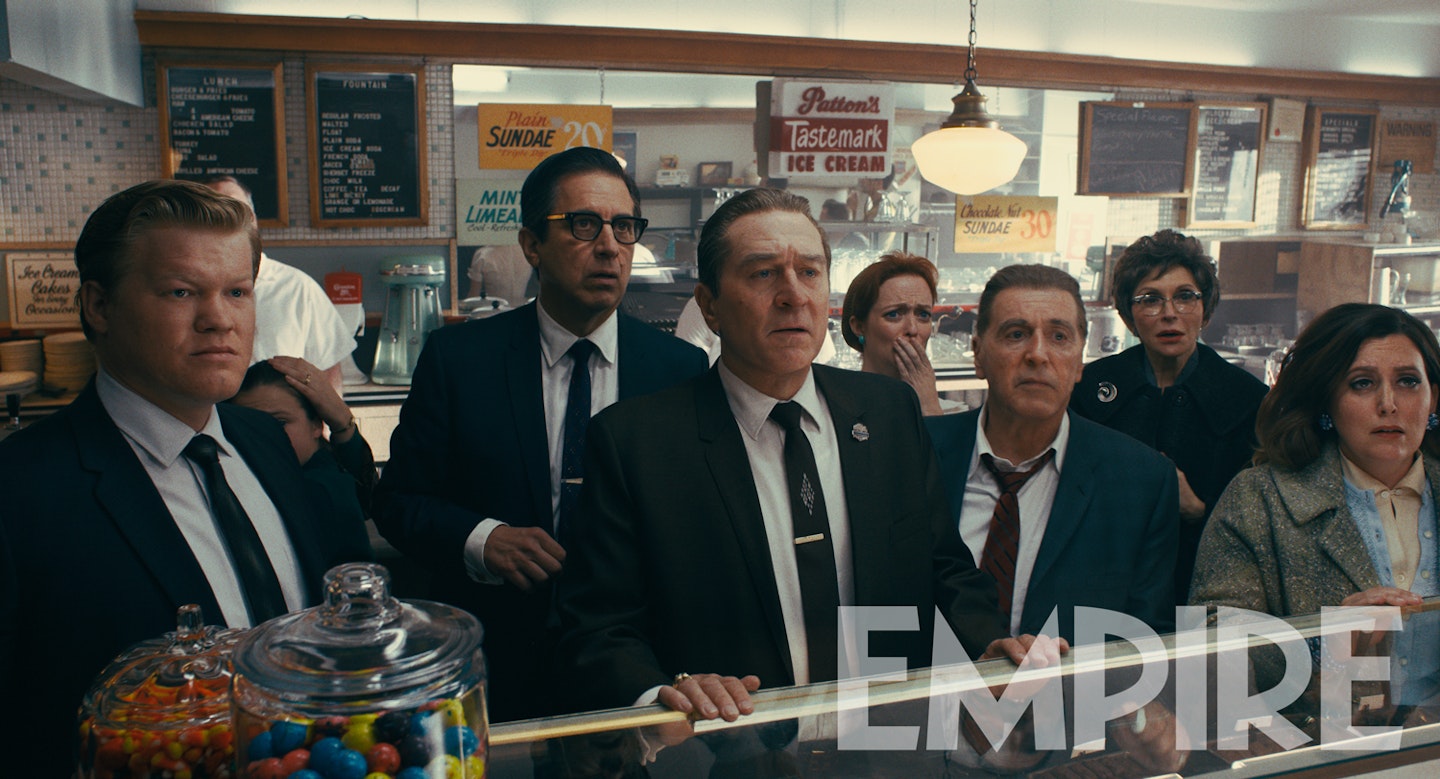 The de-ageing (or "youthification", as the director calls it) represents a potential new frontier for the medium – but in Scorsese's eyes, it was merely a means to tell a story he had long been planning to bring to the screen. "I really had no choice," he says. "The risk was there, and that was it. We just tried to make the film. After sitting on the couch for ten years […] we finally had a way."
Read more about The Irishman's incredible journey to the screen when the new issue of Empire hits shelves on 5 September. Pre-order your copy online here, and see three world exclusive new images here.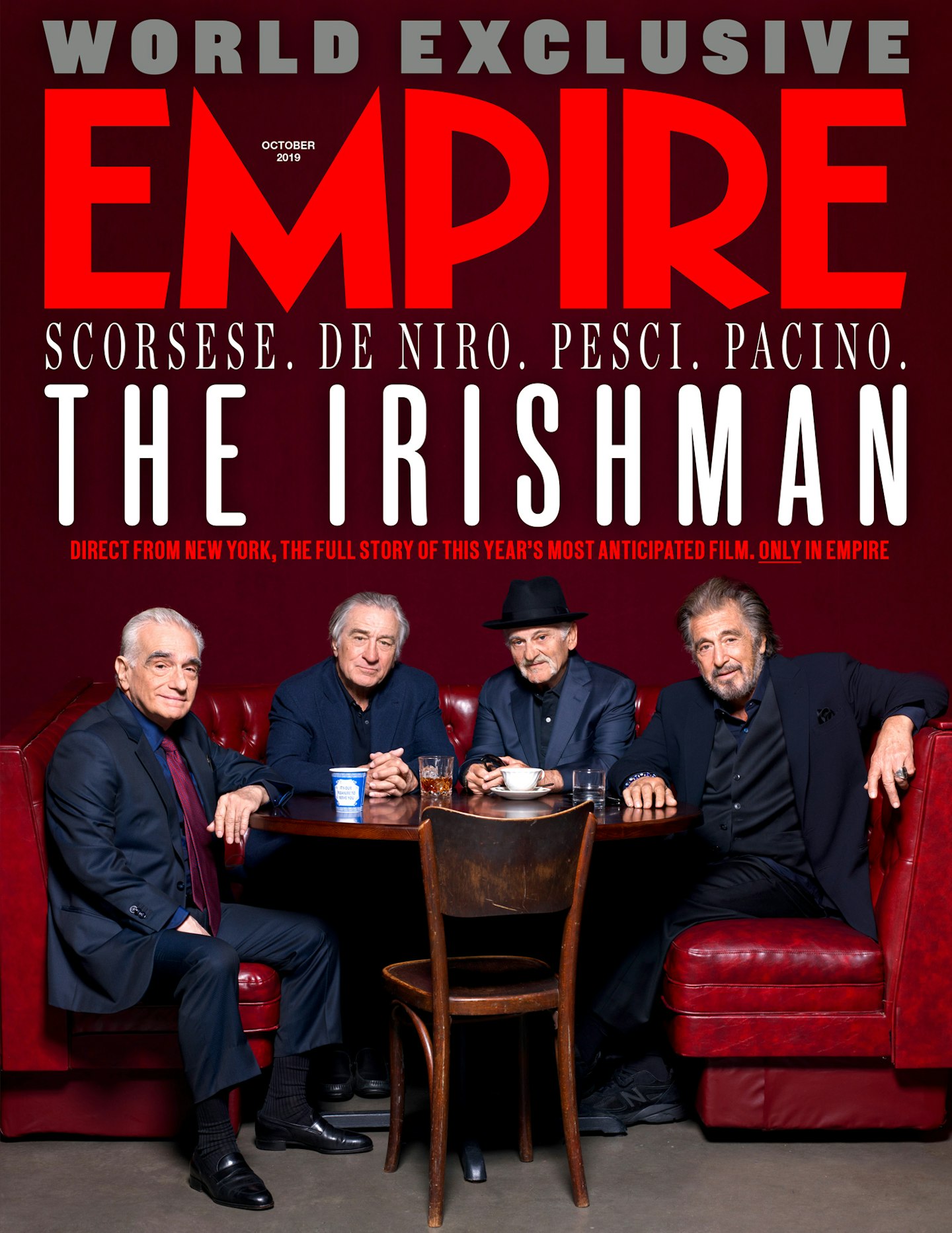 The Irishman comes to Netflix on 27 November, preceded by a run in select UK cinemas from 8 November.