Nobody does crime movies like Martin Scorsese. The seminal American director has a back catalogue boasting some of the greatest mob films of all time – from Mean Streets and GoodFellas, to Casino and The Departed. Now he's back with The Irishman – a none-more-Scorsese trawl through 20th century American history viewed through the lens of a gangland hitman, reuniting the filmmaker with his iconic collaborators Robert De Niro and Joe Pesci, and teaming him up – for the very first time – with Al Pacino. It's a film that sees Scorsese once again push the boundaries of filmmaking, using extensive de-ageing technology on his star cast to tell a story spanning multiple decades.
In a major world exclusive, Empire got Scorsese, De Niro, Pesci and Pacino together for their only photoshoot and their very first interviews about the film anywhere. The result is the definitive account of the ultimate crime epic and its fascinating journey to the screen – via state-of-the-art technology, a pivotal script-read, and a streaming-centric release. With unparalleled access, including brand new interviews and never-before-seen images from the film, Empire is the only place you can find the full story of 2019's most anticipated film.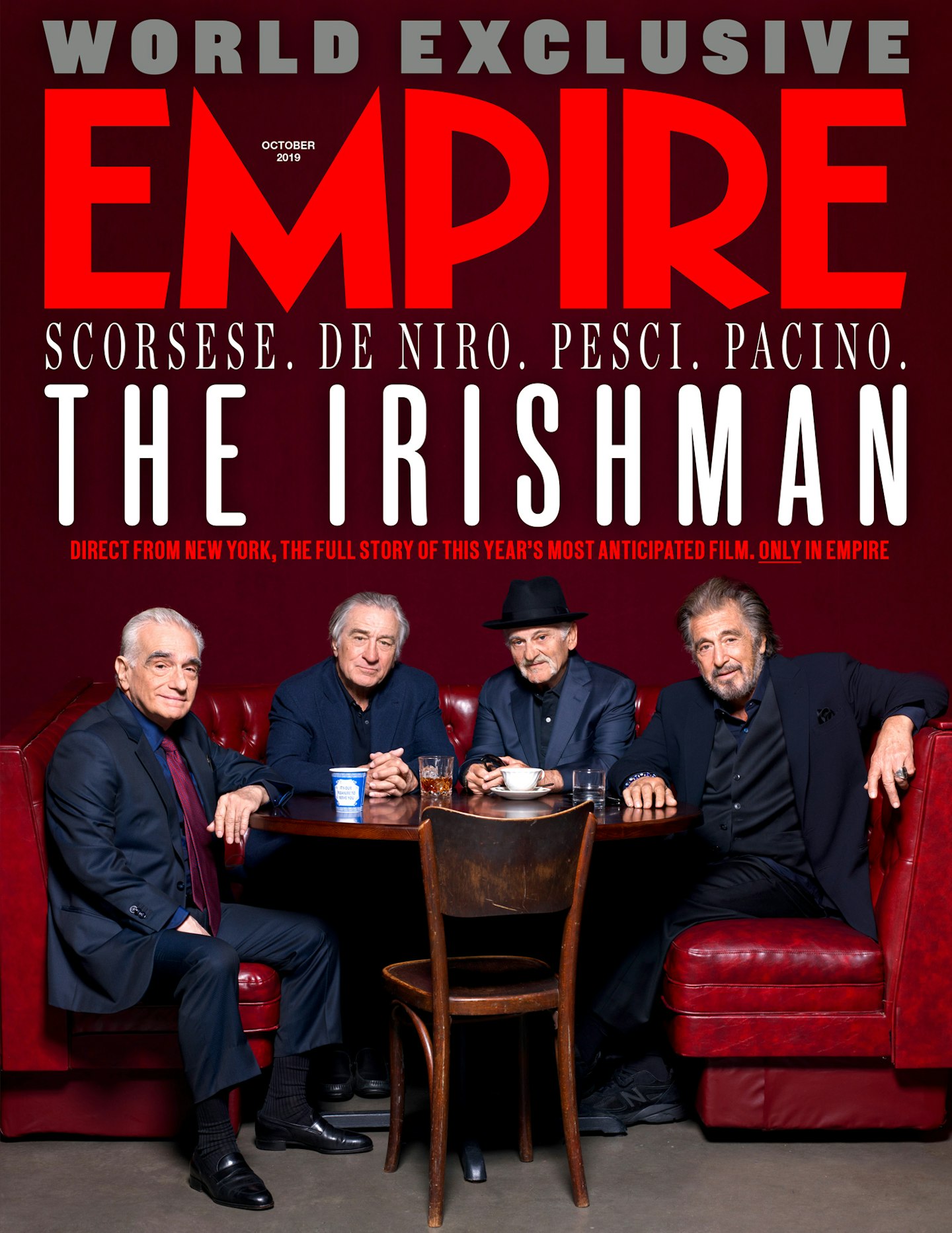 The newsstand cover, above, assembles the filmmaker and his stars in an exclusive shoot for Empire by Brigitte Lacombe, and will hit the shelves on Thursday 5 September.
Stay tuned for more exclusive looks at The Irishman in the near future – and pre-order a copy of the issue online here, with free UK P&P.
The Irishman comes to Netflix on 27 November, preceded by a run in select UK cinemas from 8 November.