Screaming onto screens in 2010, James Wan and Leigh Whannell's original Insidious introduced us to Patrick Wilson and Rose Byrne as Josh and Renai Lambert. Haunted by bonkers demons from a dimension called The Further, the Lamberts continued into Chapter Two three years later, but Chapters Three and Four were prequels focused on the paranormal investigator Elise Rainier (Lin Shaye). With Insidious: The Red Door, however, we're back to the present. Set ten years after the second film, it sees the return of Wilson, Byrne, and Ty Simpkins as the Lamberts' son Dalton. This time, Wilson is behind as well as in front of the camera, making his directorial debut – and as if that weren't enough, he's also turned Empire contributor, personally writing an exclusive piece for us about the whole Insidious experience.
"I've seen this movie on the page for so long that I knew exactly what I wanted," he writes. "This being a movie with Dalton and Josh dealing with trauma, balancing the light and dark in their life, it's very heavy stuff and doesn't lend itself to jump-scares. I didn't want to emulate James [Wan], or be more like him. So there's a tonal dread."
Explaining his move away from Wan's more cartoonish Insidious inclinations, he reasons that his intimate relationship with the series means that he can "only approach this movie from the inside out, looking at what ten years would do to Josh and Renai; what it would do to Dalton; and what it's done to the rest of the family... and looking at how we can make that scary and make that emotional. If I'm doing this, it's going to get ugly for these characters." For Wilson, it's all about tapping into real feeling with his characters. "I'm a father of two boys, and you have these dual paths that Dalton and Josh are on," he writes. Bring on the (emotional) terror.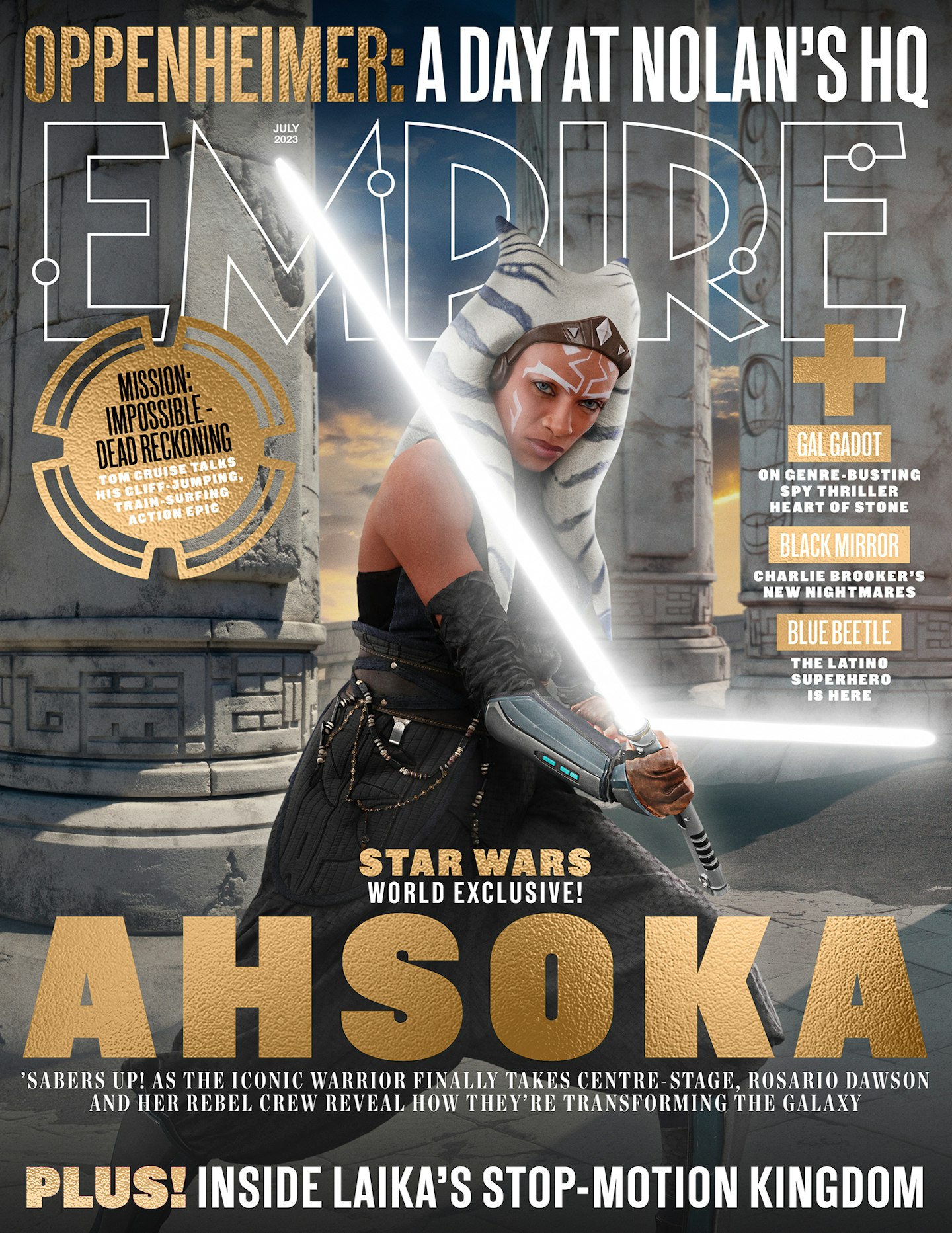 Read Empire's full Insidious: The Red Door story, written by star and director Patrick Wilson, in the Ahsoka issue – on sale Thursday 8 June. Become an Empire member to access the digital edition in full on launch day, or pre-order a print copy online now here. Insidious: The Red Door is out in cinemas on 7 July.