Where brother Joel Coen went dark and Shakespearian (and monochrome) for his solo effort, The Tragedy Of Macbeth, Ethan has instead picked the sort of crime caper for which the sibling directing duo was known when they worked together. The first trailer for Drive-Away Dolls is now online.
Written by Coen and Tricia Cooke, the film follows Jamie (Margaret Qualley), an uninhibited free spirit bemoaning yet another breakup with a girlfriend, and her demure friend Marian (Geraldine Viswanathan) who desperately needs to loosen up.
In search of a fresh start, the two embark on an impromptu road trip to Tallahassee, but things quickly go awry when they cross paths with a group of inept criminals along the way…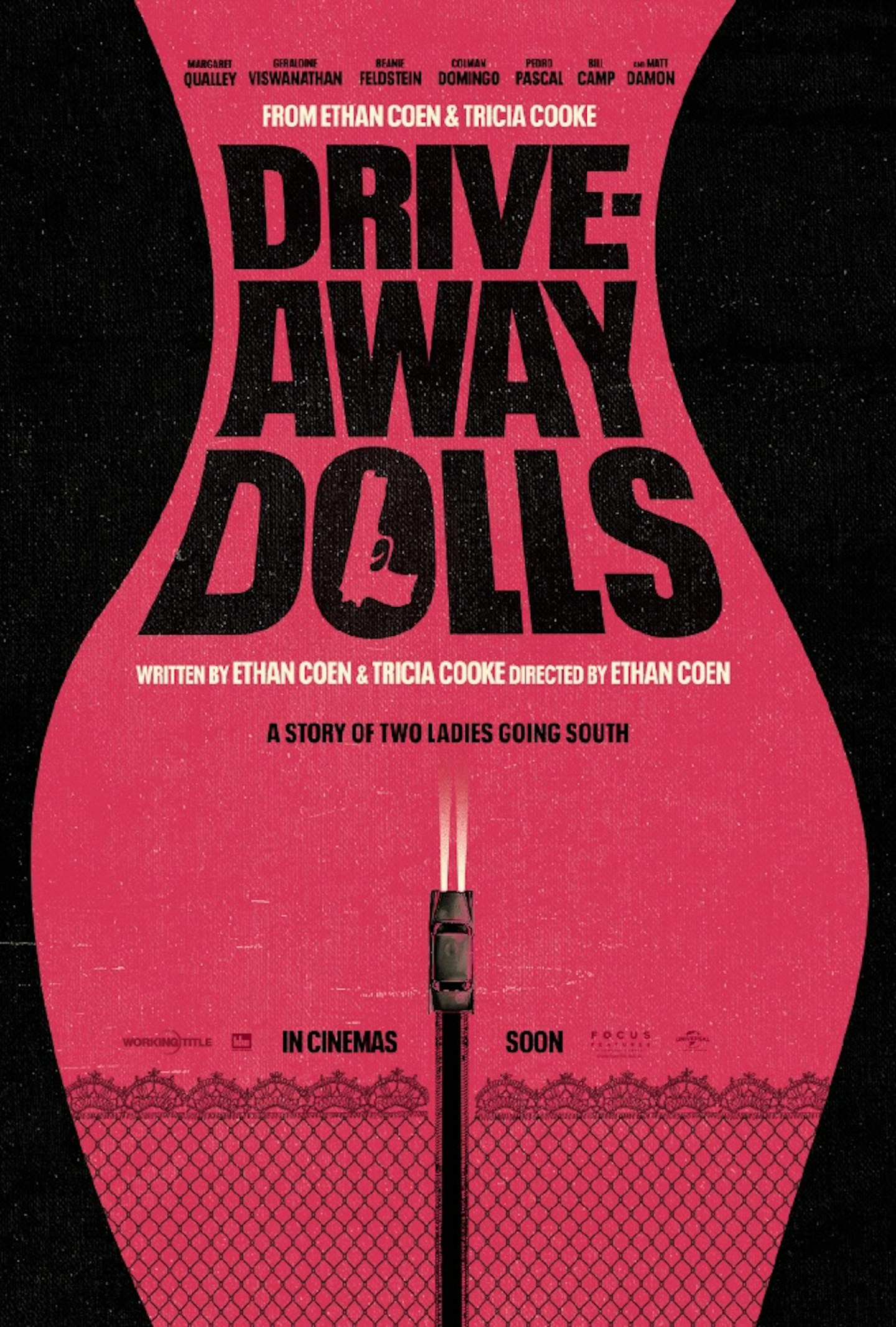 The likes of Beanie Feldstein (who appears to be stealing scenes), Pedro Pascal, Colman Domingo and Matt Damon also show up in this one, which will – thankfully – be out in the UK the same day as the States – 22 September.