It's been a while since Mr Hitler crossed swords with Walmington-on-Sea's finest - the last episode of Dad's Army aired in 1977 - but the khaki-clad boys are back in action and desperate to prove they're more than remainder stock while the British Army is out giving the Nazis the old what-for. The movie features about half the cream of British acting. The top half, in the case of this first teaser poster.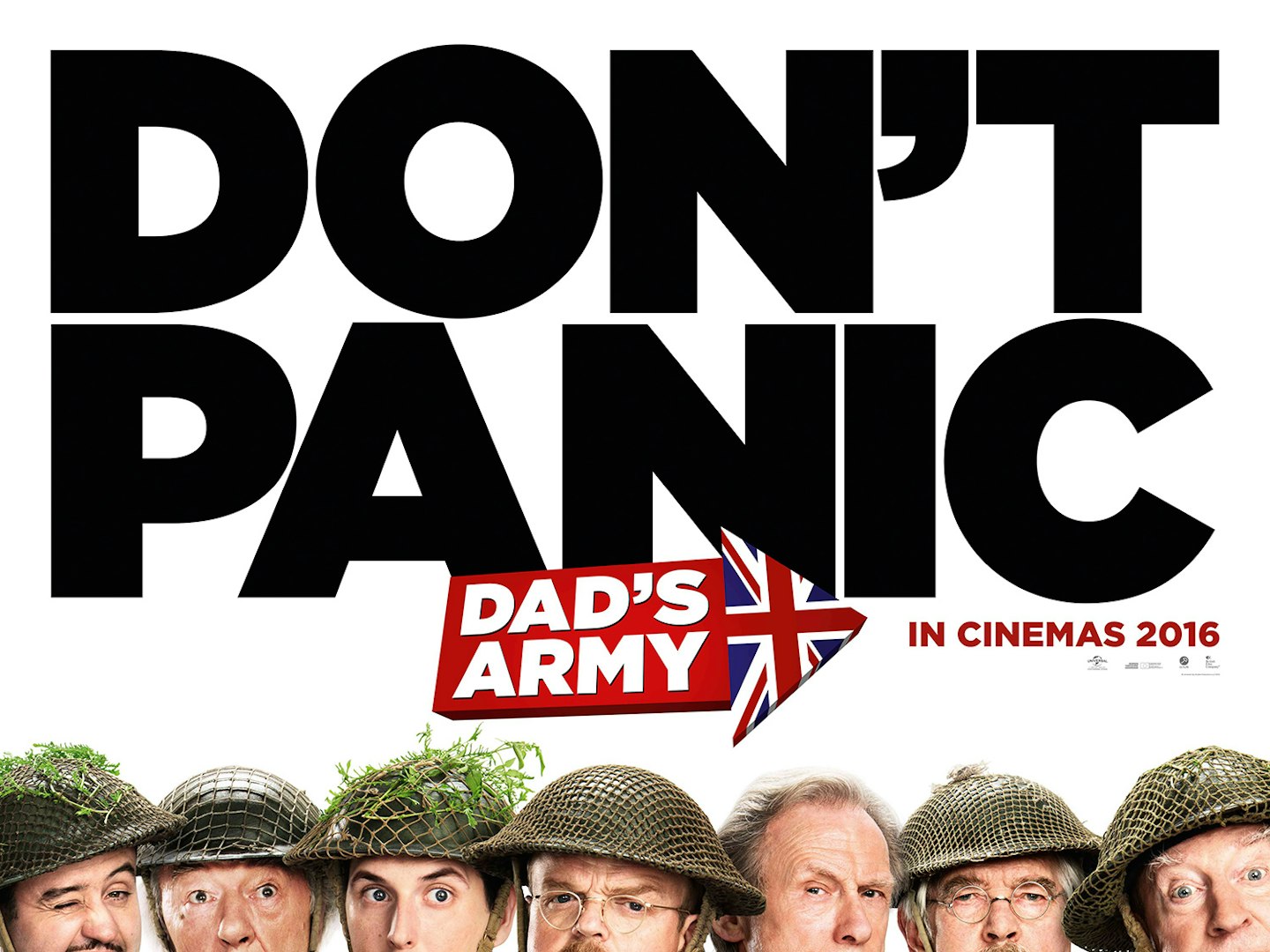 Left to right in this identity parade of misfits, triers and high-street heroes are the slightly shifty Cockney Private Walker (Danny Mays), the vague Private Godfrey (Michael Gambon), daydreamy Private Pike (Blake Harrison), blustery Captain Mainwaring (Toby Jones), the wry Sergeant Wilson (Bill Nighy), willing but limited Lance-Corporal Jones (Tom Courtenay) and Scots undertaker Private Frazer (Bill Paterson). The might of the Wehrmacht haven't a hope, especially once Godrey can remember where he left his rifle.
Directed by Oliver Parker and scripted by his Johnny English Reborn cohort Hamish McColl, this **Dad's Army **shifts the setting to pre-D-Day 1944 and ups the stakes with an invasion in the offing and a spy in the town's midst. Only this magnificent-ish seven stand can prevent the war effort from suffering a mighty catastrophe.
As the poster tagline hints, this revival of the great BBC sitcom will have plenty of nods to the original. The catchphrases, spirit of near-barmy absurdity, heck, even those pointy Nazi arrows should all be in evidence when the final movie hits screens on February 5, 2016. Watch this space for more.