Move over Reacher, Bourne, Bauer and to a lesser extent Christmas, because Stratton has stormed in. Who needs first names when you're an armed-to-the-teeth special forces operative? Dominic Cooper, as this first still demonstrates, certainly doesn't. He's in name-taking mood as the film's SBS trooper tackles a range of terror threats.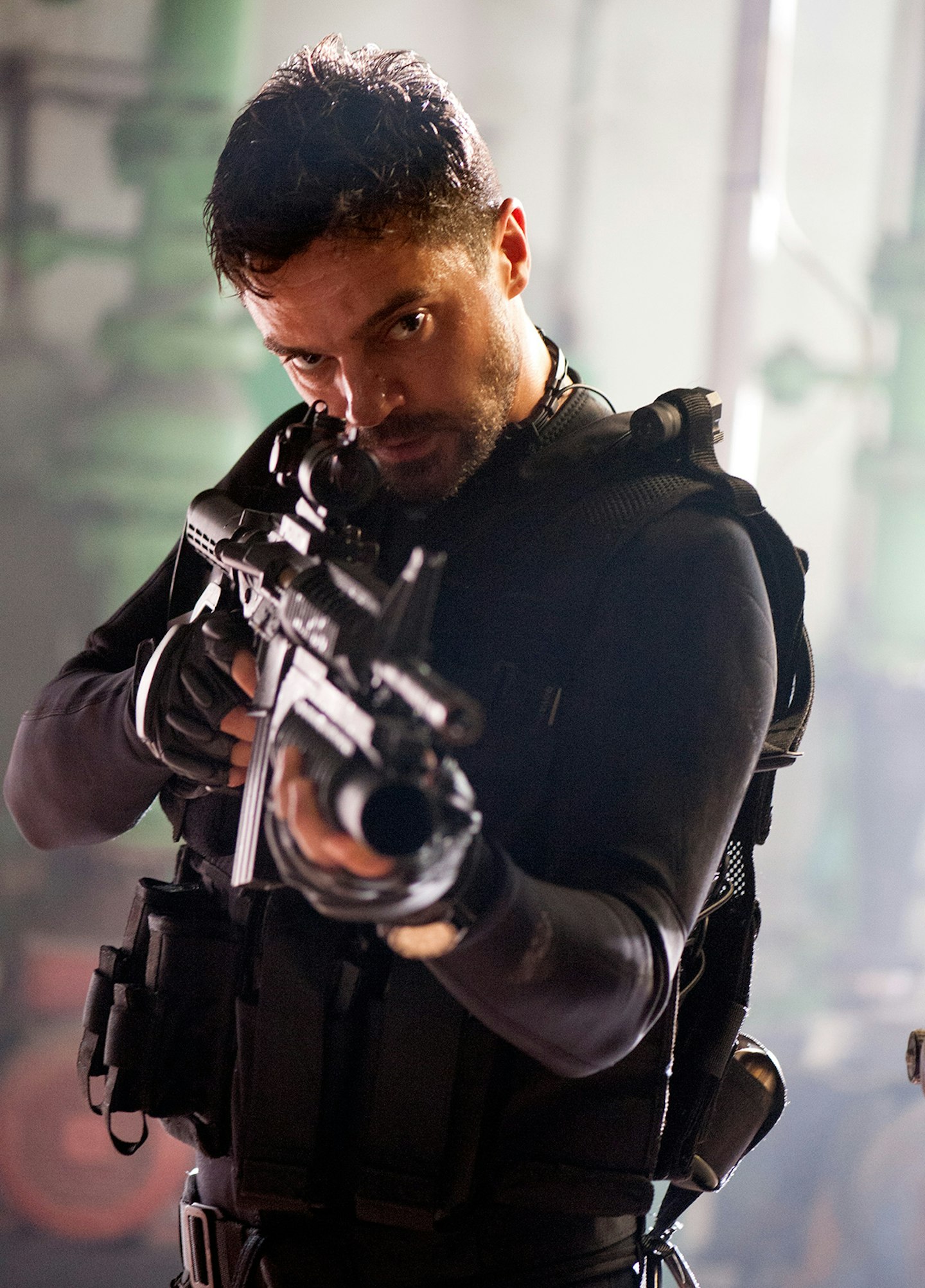 Stratton sees Cooper's titular hardman teams up with a US Navy SEAL (Austin Stowell) to battle an international terrorist. He's the hero of an eight-book series by pseudonymous ex-military type Duncan Falconer - the man also behind the screenplay - and an experienced member of the elite Special Boat Service (like the SAS, only with extra canoeing) seconded to a cutting edge corner of the British intelligence network.
The movie, which originally had Henry Cavill in the title role, has been shooting in Italy and gets underway in London next month. Co-starring with the lead are Gemma Chan, Tom Felton, Thomas Kretschmann, Derek Jacobi, Tyler Hoechlin, Connie Nielsen and Jake Fairbrother, with Simon 'Con Air' West behind the camera.
Cooper completists can catch the actor in Nicholas Hytner's Alan Bennett dramatisation **The Lady In The Van **and as King Llane Wrynn, monarch of Duncan Jones' human realm in the director's Warcraft adaptation. On the small screen, he has AMC's Preacher on his dance card and continues as Howard Stark in Agent Carter. Expect Stratton some time in 2016. More as we get it.