We've watched Matt Murdock don Daredevil's infamous horned mask. We've also met Jessica Jones, Luke Cage and latest Netflix addition Danny Rand (aka Iron Fist). Now, on 18 August, we'll finally see The Defenders team up and, well, 'defend'. Take a look at our exclusive new photo of the bunch below.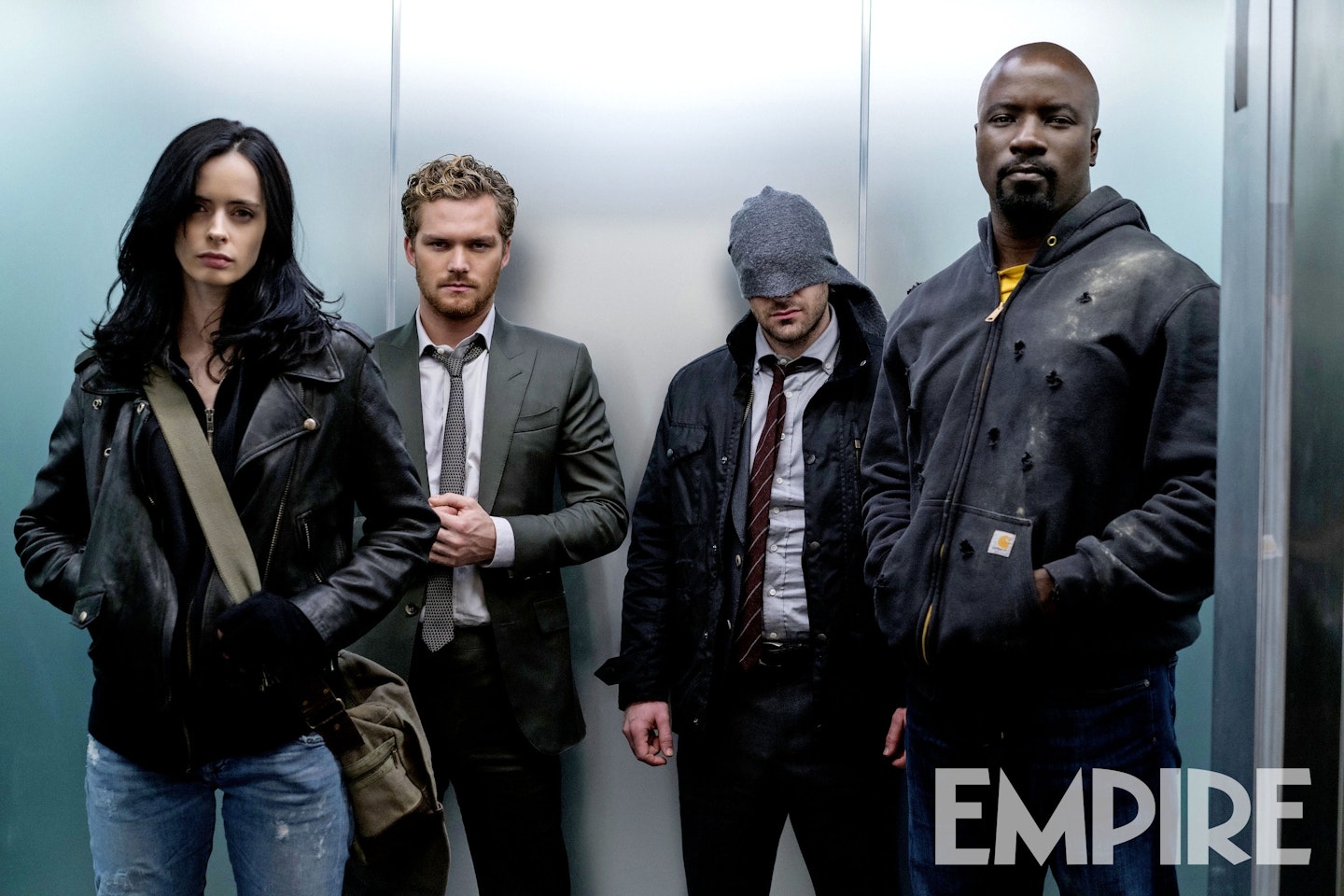 After facing foes of their own, this time the super-squad will be united against one big bad in particular: Sigourney Weaver's mysterious executive, Alexandra. They're also still battling The Hand's pesky ninjas...
Daredevil himself, Charlie Cox, admits he was a tad dubious over how these different threats would work on-screen. "I was concerned about how you could combine these worlds. Tonally they feel so different. But it feels like all the characters have been respected, and the show has a tone of its own. [They've] kept it grounded, but at the same time it lives in a slightly mythical world."
It's certainly not going to be happy families with this cynical quartet, as Mike Colter confirms. "We're very reluctant at first. Nobody really wants to work with anyone. By the end of the show, I think it might be more like The Hangover." laughs Colter. "'I don't ever want to see you again!'"
The Defenders punches its way onto Netflix on 18 August.
For more on The Defenders, be sure to pick up the brand new issue of Empire, available in all good and evil newsagents from tomorrow.