Remember how you felt after watching Spider-Man: Into the Spider-Verse for the first time? Exhilarated, slightly speechless, strongly considering going straight back to the box office and getting another ticket to launch yourself straight back in? Same. Now, its sequel Across the Spider-Verse is almost here to leave you feeling like that all over again, and the new issue of Empire is about to take you through the wormhole and into the Spider-Verse itself. We've caught up with Miles Morales (Shameik Moore) and Spider-Gwen (Hailee Steinfeld), spent some quality time with Oscar Isaac's Miguel O'Hara, and got the inside track on how it all came together from those in the know.
You can be the first to read our world-exclusive issue by becoming an Empire member, and making sure you get the digital edition of the new mag on release day – or, order a print copy here. For now, here's a sneak peek at what's inside…
Spider-Man: Across The Spider-Verse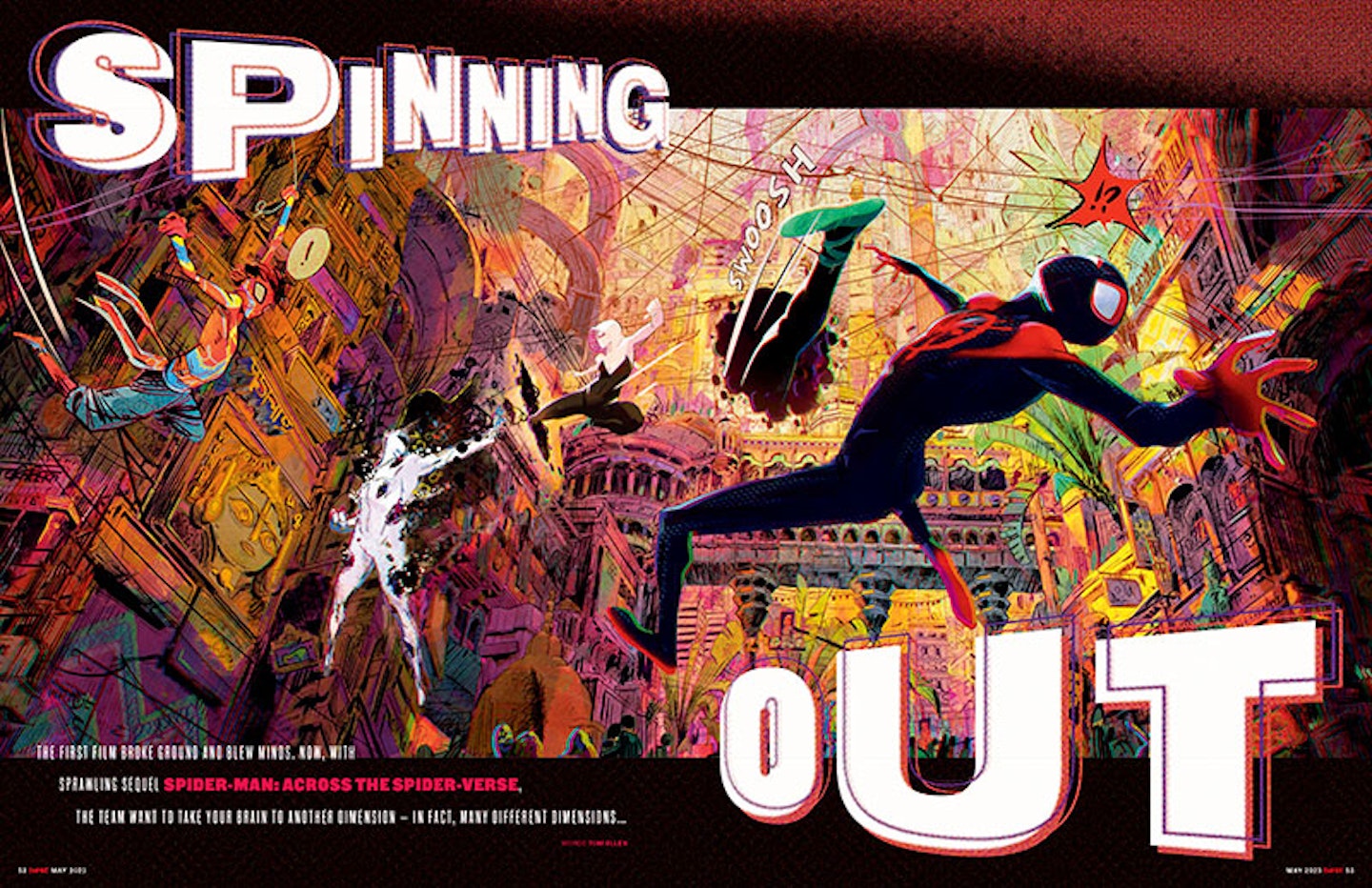 Animation is once again about to go to the next level. Ahead of maybe the most hotly anticipated movie of the year so far, actors Shameik Moore, Hailee Steinfeld and Oscar Isaac, directors Kemp Powers, Joaquim Dos Santos and Justin K Thompson, writer-producers Phil Lord and Christopher Miller and producer Amy Pascal told us what to expect from the new worlds, new retina-scrambling visuals, new heroes and new big bads they've got in store.
Evil Dead Rise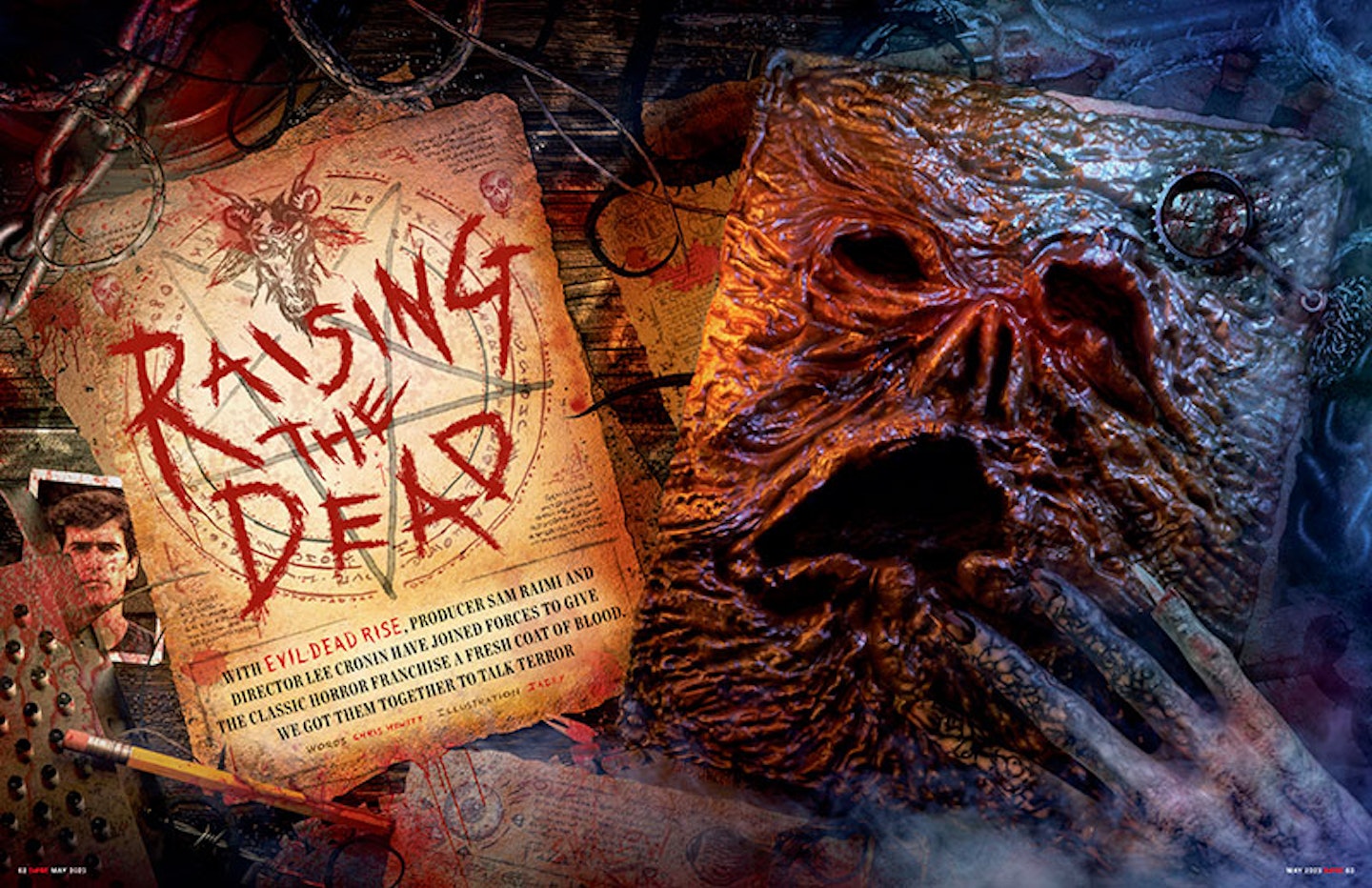 Everyone's favourite splattery, undead, chainsaw-assisted horror-comedy franchise is back from the grave once again with Evil Dead Rise. To celebrate the impending destruction of all humanity in an orgy of blood and terror, we brought together producer Sam Raimi and director Lee Cronin to chat about the new movie, horrifying millions, and leaving the door open to another Bruce Campbell Evil Dead pic. Groovy.
The Last Of Us: Season 1 Deep-Dive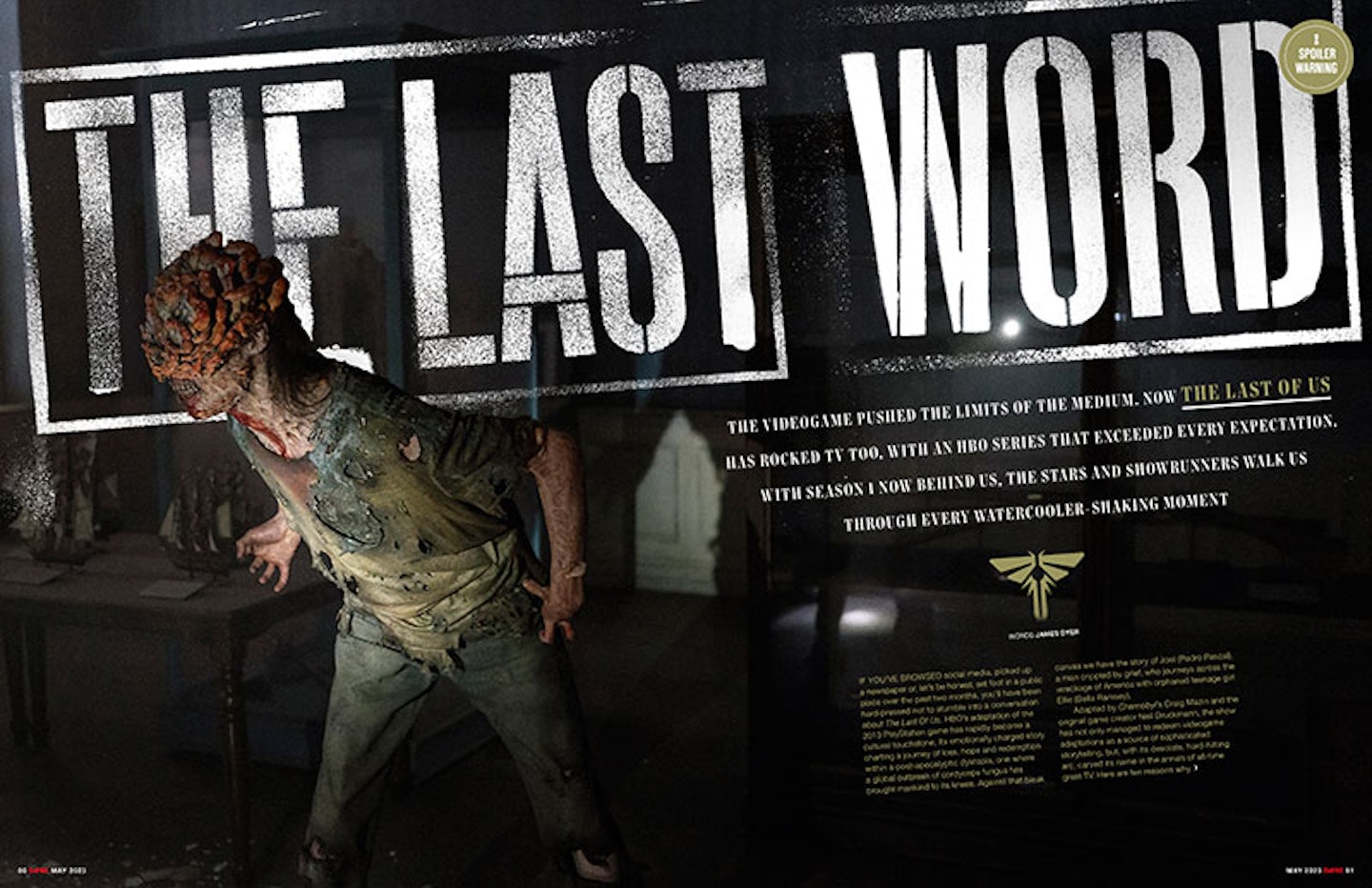 If you're still recovering from the finale to the first season of The Last of Us, here's something therapeutic to help you – running through every gut-wrenching turn that the masterpiece video-game adaptation has put us through over the last two months. In this exclusive feature, we dig into every major moment of the season with creators Neil Druckmann and Craig Mazin, plus stars Pedro Pascal and Bella Ramsey.
All Quiet On The Western Front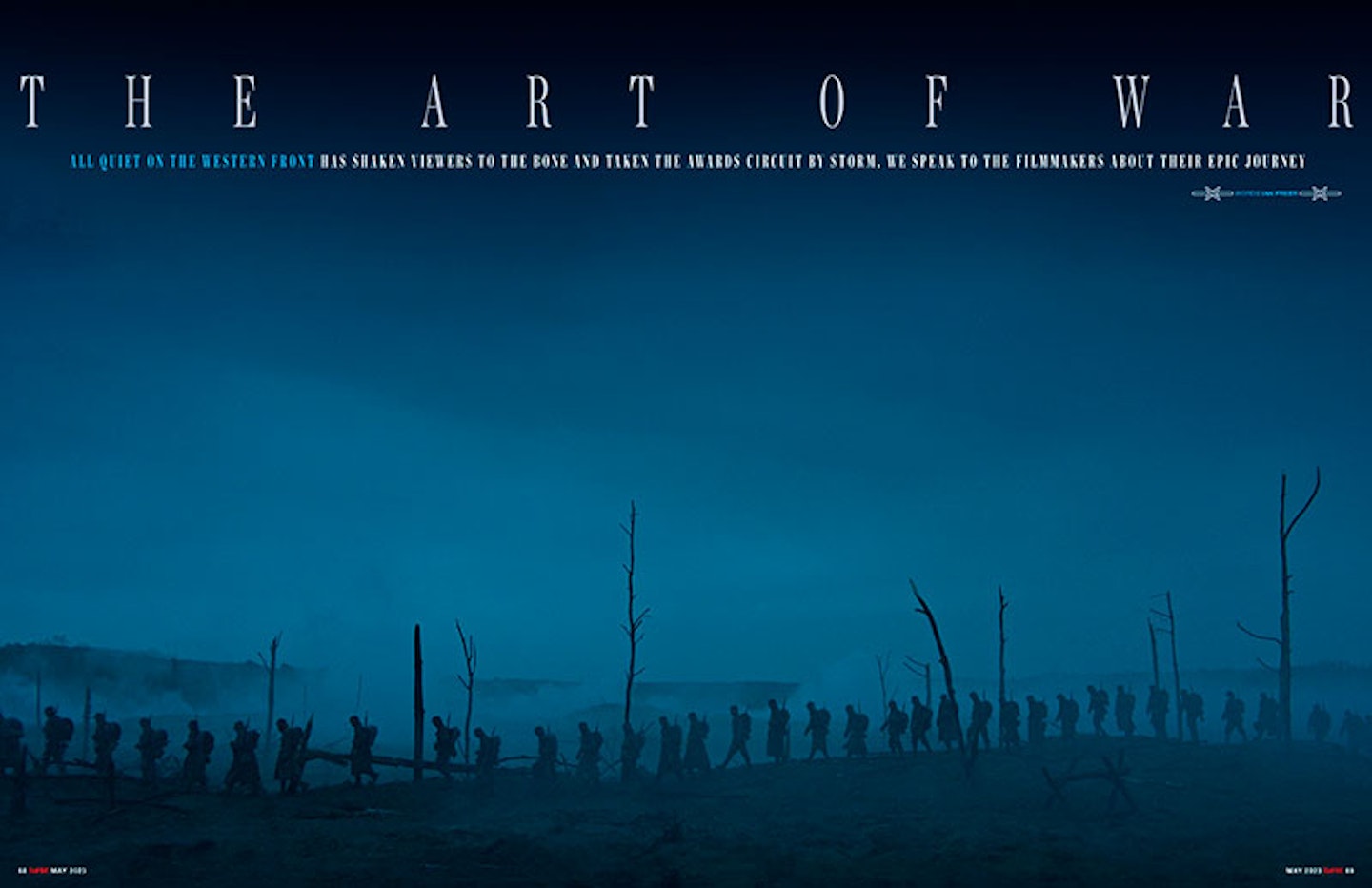 It may all have been much more quiet on the Oscars front last weekend, but the BAFTA-gobbling epic has had the most remarkable slow-burn success. We spoke to director Edward Berger, screenwriter Lesley Paterson and star Felix Kammerer about putting the mud and blood on screen and taking the awards shows by storm, all a few days after their massive BAFTA party had wound down at last.
The 5,000 Fingers Of Dr. T.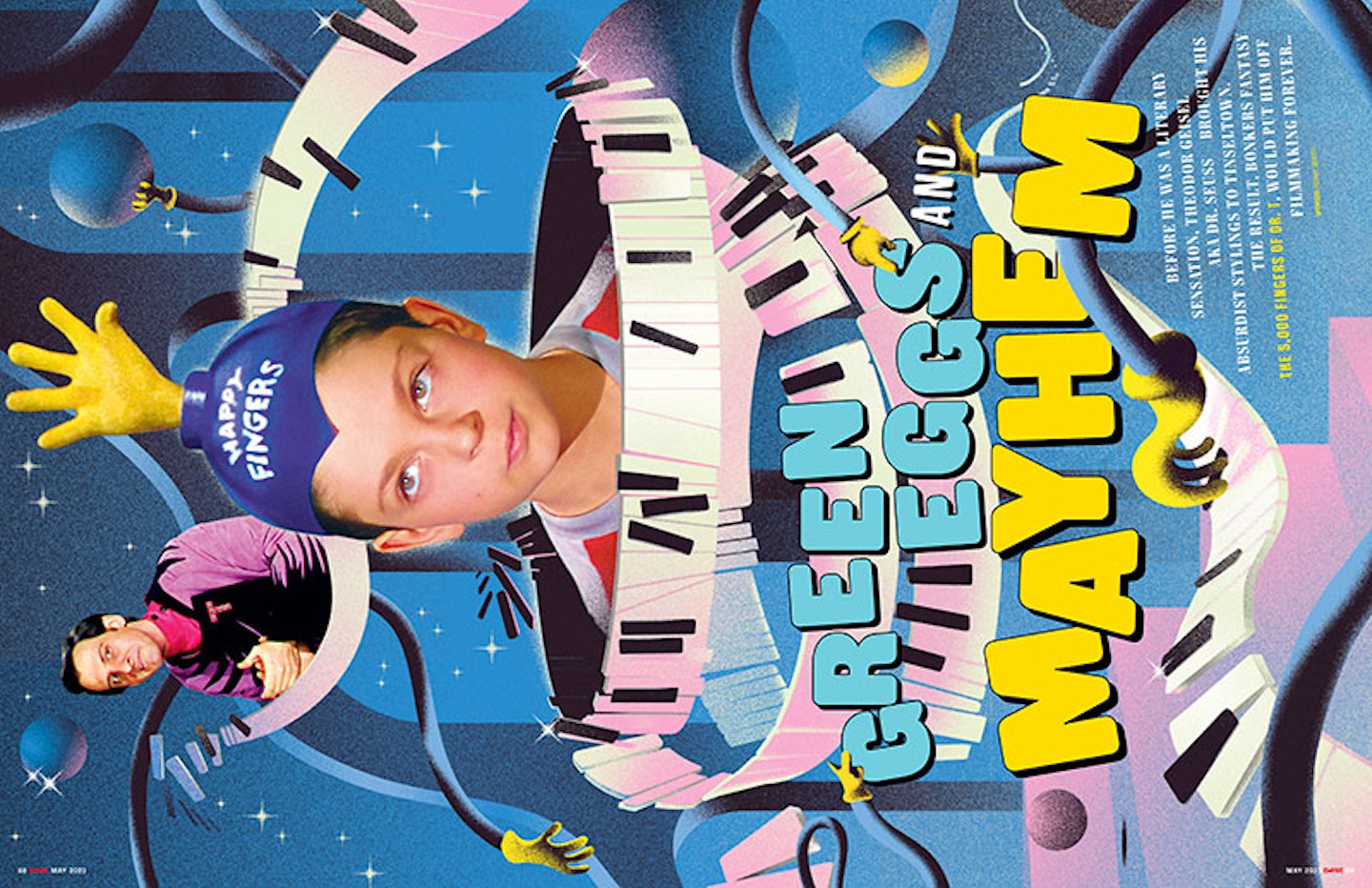 Seventy years ago, one of the strangest and most inexplicable attempts to make a fun family adventure film hit cinemas. Now, Empire is telling the full story of the doomed (and frankly demented) Dr. Seuss movie The 5,000 Fingers of Dr. T. Warning: contains scenes of child actors going mad with their pay cheques, gorging on hot dogs and vomiting all over the set.
The Deep Dive: Musso & Frank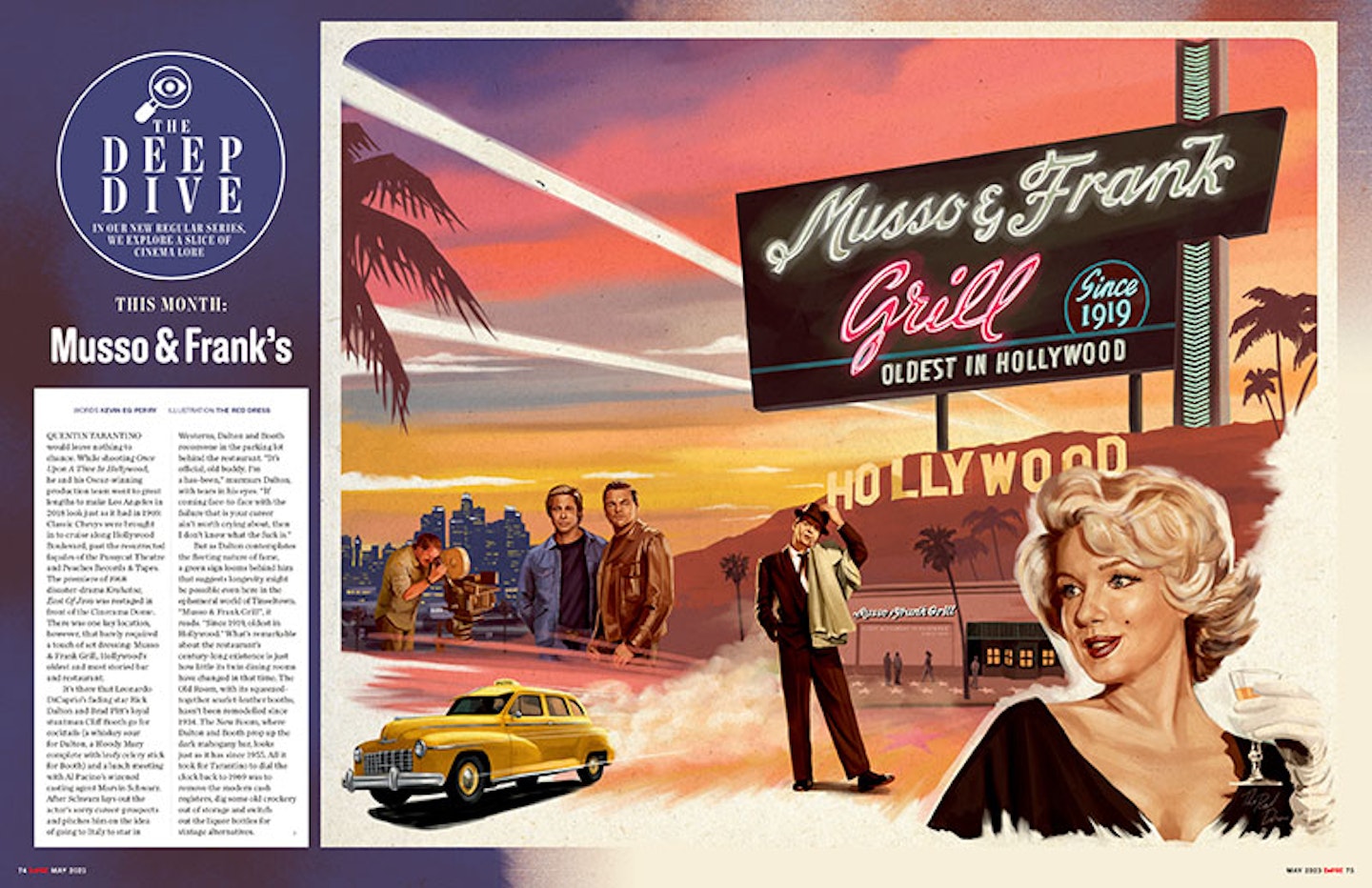 You know Musso & Frank, even if you've never popped in for a quick lobster thermidor. Its wood-panelled walls and plush bar have featured in Ocean's Eleven, Once Upon a Time… In Hollywood, Ed Wood, Blonde and loads more movies, and in a town of legends, it holds its own with the starriest. In the first of our new series of Deep Dive features, we tell the story of this legendary Hollywood restaurant – a place where stars were born, deals were cut and, so the story goes, the loser of Charlie Chaplin and Douglas Fairbanks' horse races down Hollywood Boulevard would pick up the lunch bill.
Take 20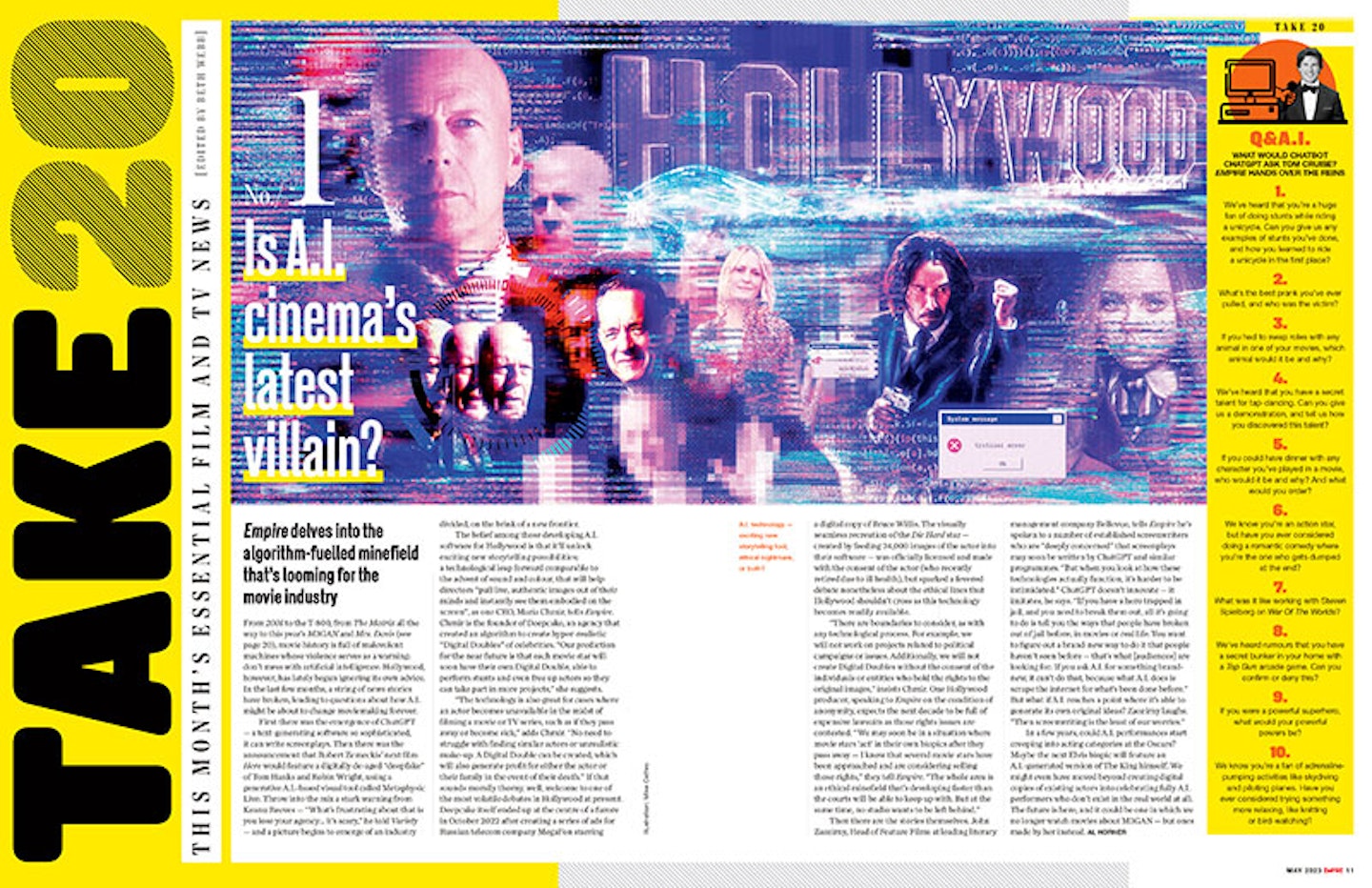 How is AI going to change the movie industry? What should you watch next now The Last Of Us is over? How do you clone Alexander Skarsgård? How do you go about updating The Little Mermaid for 2023? What if Succession Season 4 is really all about Connor Roy? And why do filmmakers love making movies about Bob Dylan so much? All these questions and more are answered in this month's news section.
Re.View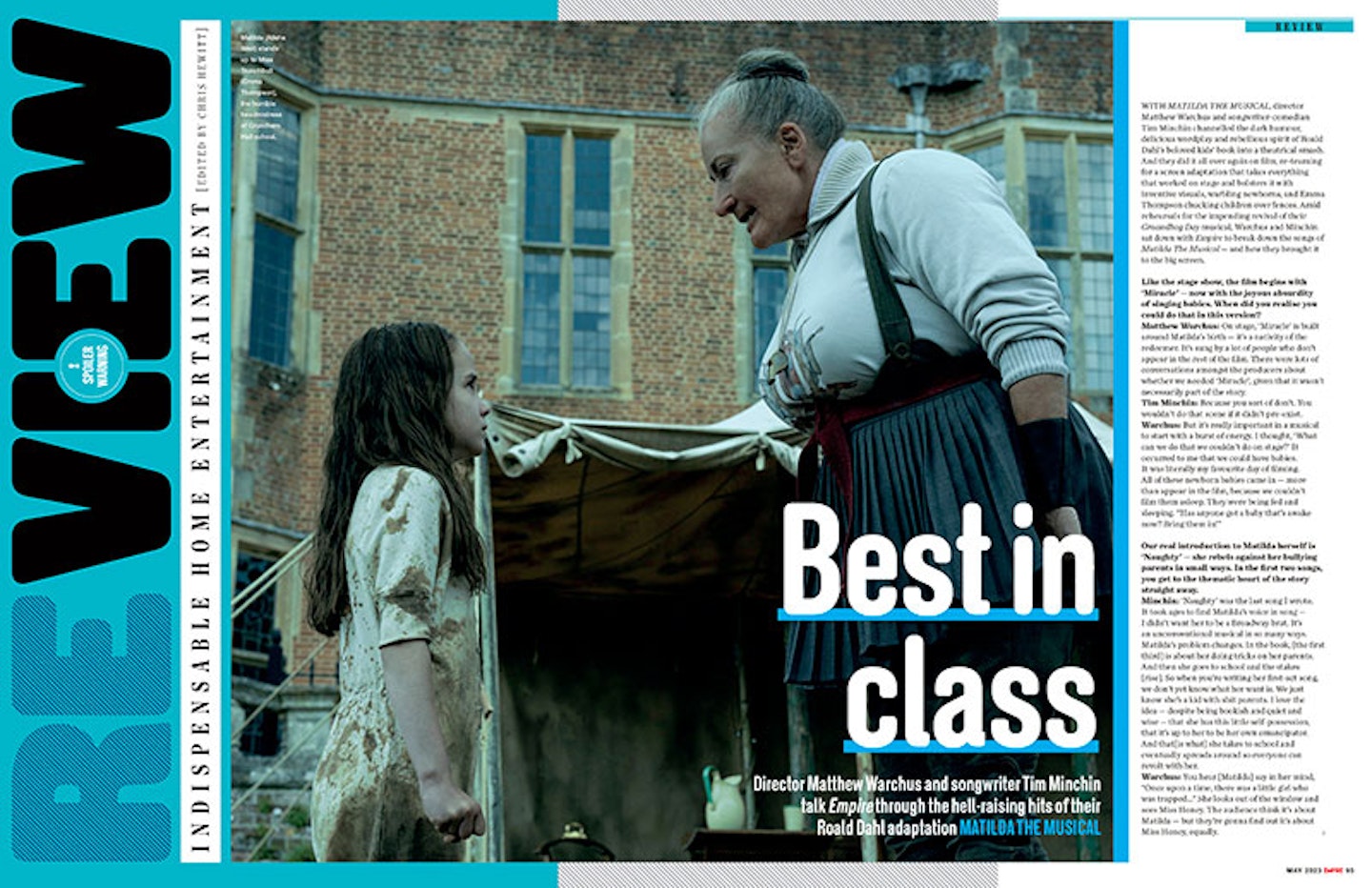 In the home entertainment section, we've got Matilda's director Matthew Warchus and musical genius Tim Minchin to break down their musical extravaganza song by song. Plus, a chat legendary Brit producer Jeremy Thomas, the definitive ranking of David Lynch's oeuvre, we go film-by-film with horror maestro Christopher Landon, dig into Confess, Fletch in Viewing Guide, and much more.
On Screen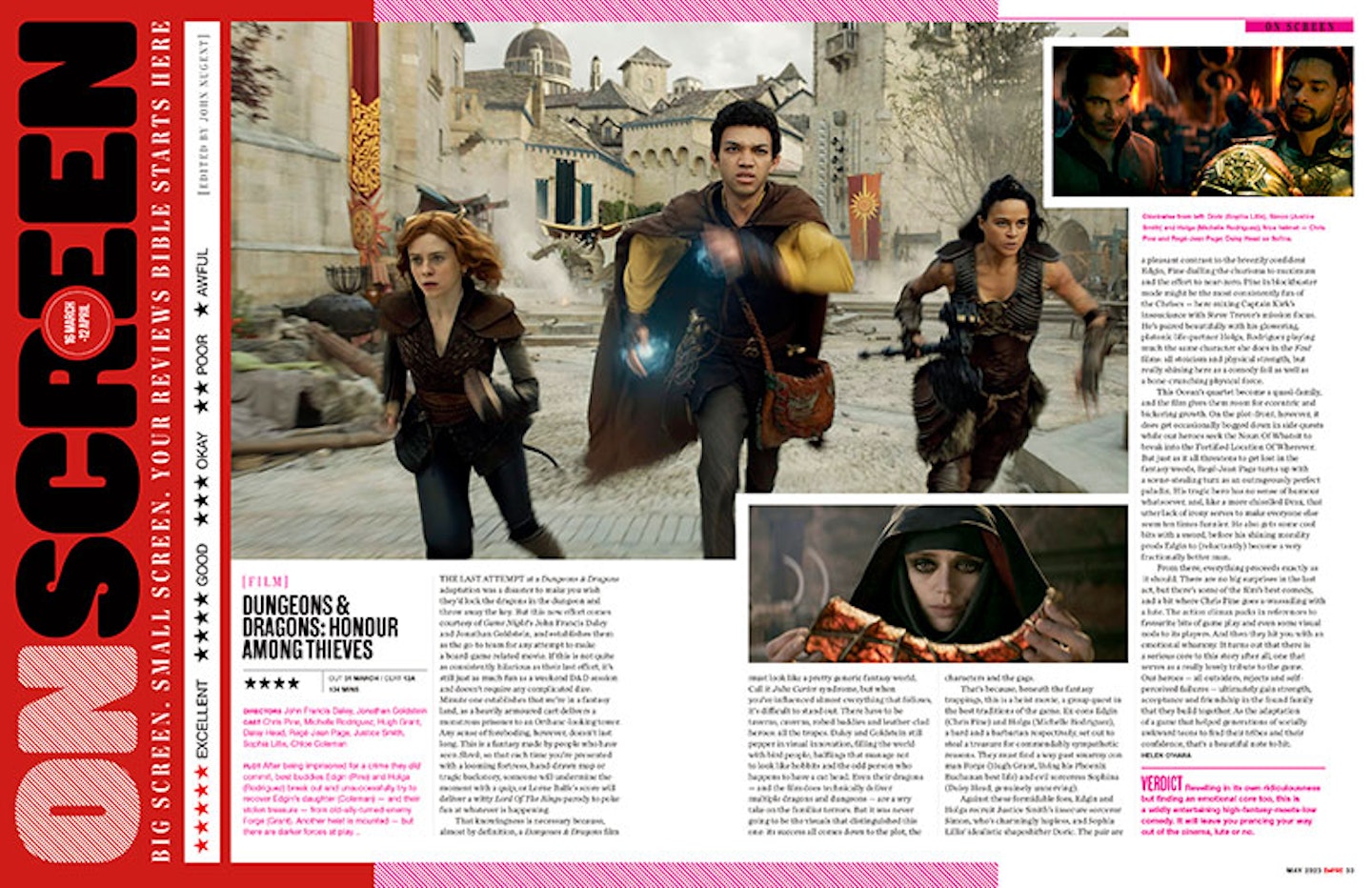 Reviews this month include the new Dungeons & Dragons movie, Jason Statham and Guy Ritchie's geez-em-up Operation Fortune: Ruse de Guerre, South London romcom Rye Lane, the box-office heavyweight Creed III and meme machine Cocaine Bear, plus loads more.