There was always a worry that Denis Villeneuve would never get to finish his adaptation of Dune. When it came to tackling the book that obsessed him as a teenager (and ever since), the director of Arrival, Blade Runner 2049, Sicario and more made a bold choice: instead of trying to squeeze Frank Herbert's sprawling tome into a single film, he'd approach it as a two-parter – but without any guarantees that Part Two would ever be greenlit. But just as his belated Blade Runner sequel beat all the odds to stand alongside Ridley Scott's original, his other sci-fi gambit paid off too. His Dune proved to be a colossal work of cinema, and critics and audiences agreed. Soon the news came that fans – and the filmmaker himself – had long been waiting for: Dune: Part Two was on.
And, as he tells Empire in our world-exclusive new Dune: Part Two cover feature, Villeneuve couldn't be happier. "The movie is alive!" he says, deep in the post-production process. And as planned, his follow-up will make good on all the tantalising world and fascinating cast of characters he established so carefully in the first film. "Part One was like the promise of something, but Part Two delivers on that," he says. "I'm exhausted, but a happy director."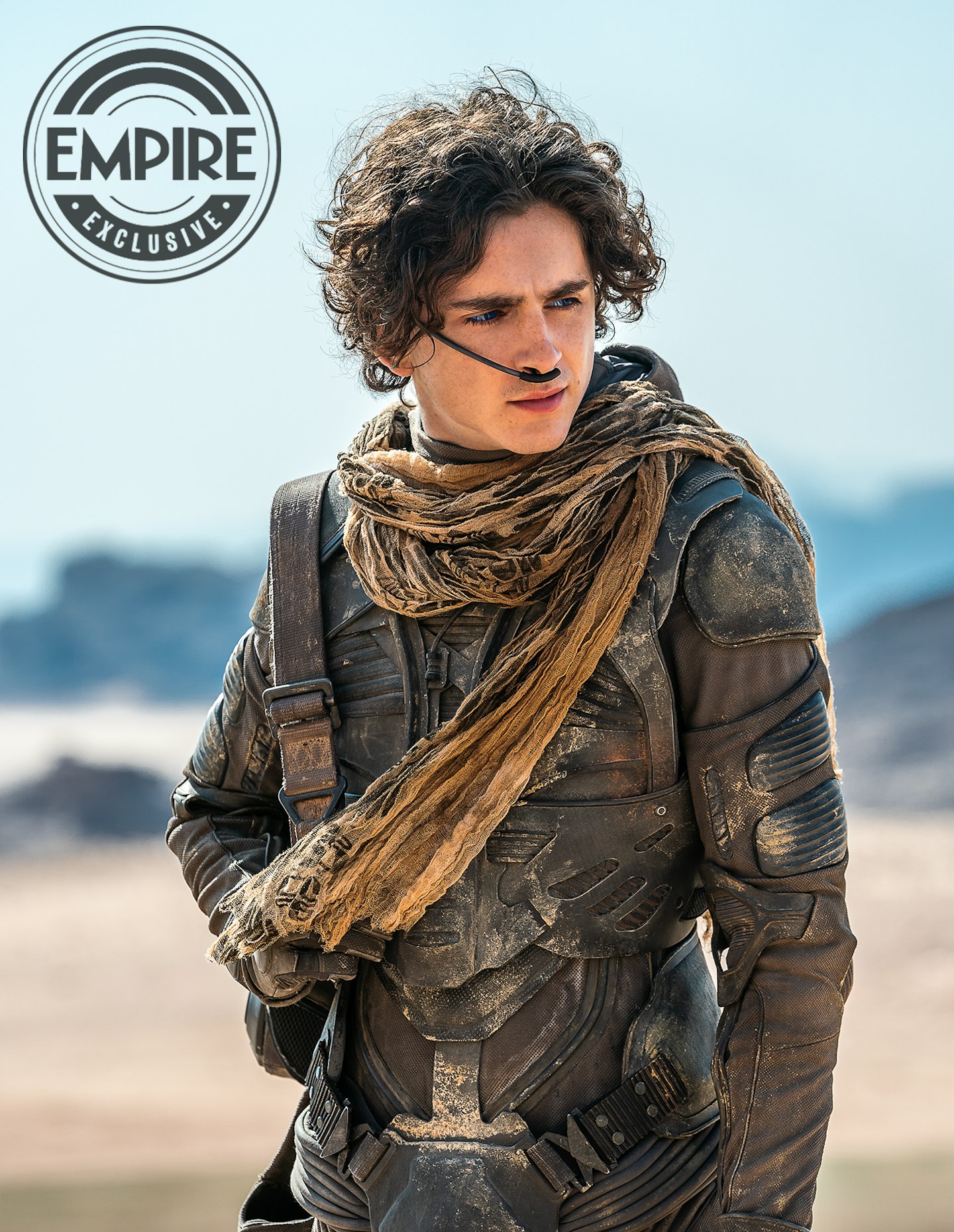 The next chapter of the Dune story picks up where the previous film left off – following Timothée Chalamet's Paul Atreides as he follows Zendaya's Chani to the home of the Fremen on dangerous desert planet Arrakis. Meanwhile, the oppressive force of House Harkonnen is doubling down on its occupation of the planet – sure to lead to considerable conflict. "The first movie was more contemplative – a young man discovering a world. Here, it's a war movie," teases Villeneuve. And in finally uniting its two young lovers (who primarily communicated in dreams and visions in Part One), there's real character development to come too. "At the very core is a love story between Paul and Chani," says the director. "How Paul will gain her trust, how she will open her heart to him, and how they will find a way to free Chani's world from the Harkonnen grip. It's a much more emotional movie."
For Chalamet in particular, it meant evolving the character of Paul Atreides once more as his destiny approaches – though this isn't a simple hero's journey. "I remember when I was doing Part One, I kept saying to Timothée, 'No, you're just Paul.' Because he was reaching for Muad'Dib. He was looking forward to becoming that hero and I was pushing the brakes," laughs Villeneuve, suggesting dark days to come. "He has the power to change things, but he knows that if he does so, it will create an astronomical amount of violence and he will become a kind of dictator. He's trying to find a way to avoid that ominous future – that's the burden upon his shoulders." Strap in: Dune only gets bigger from here.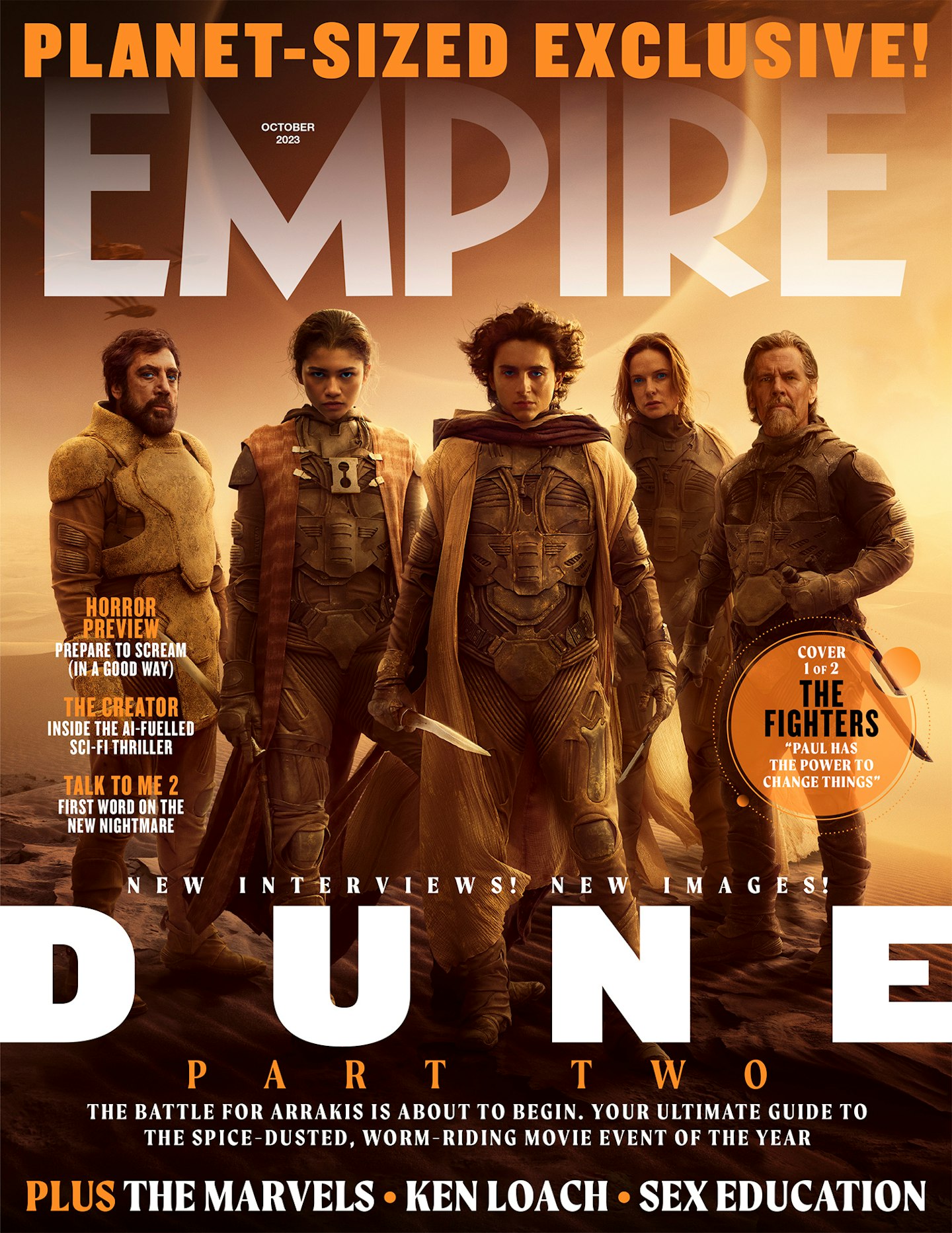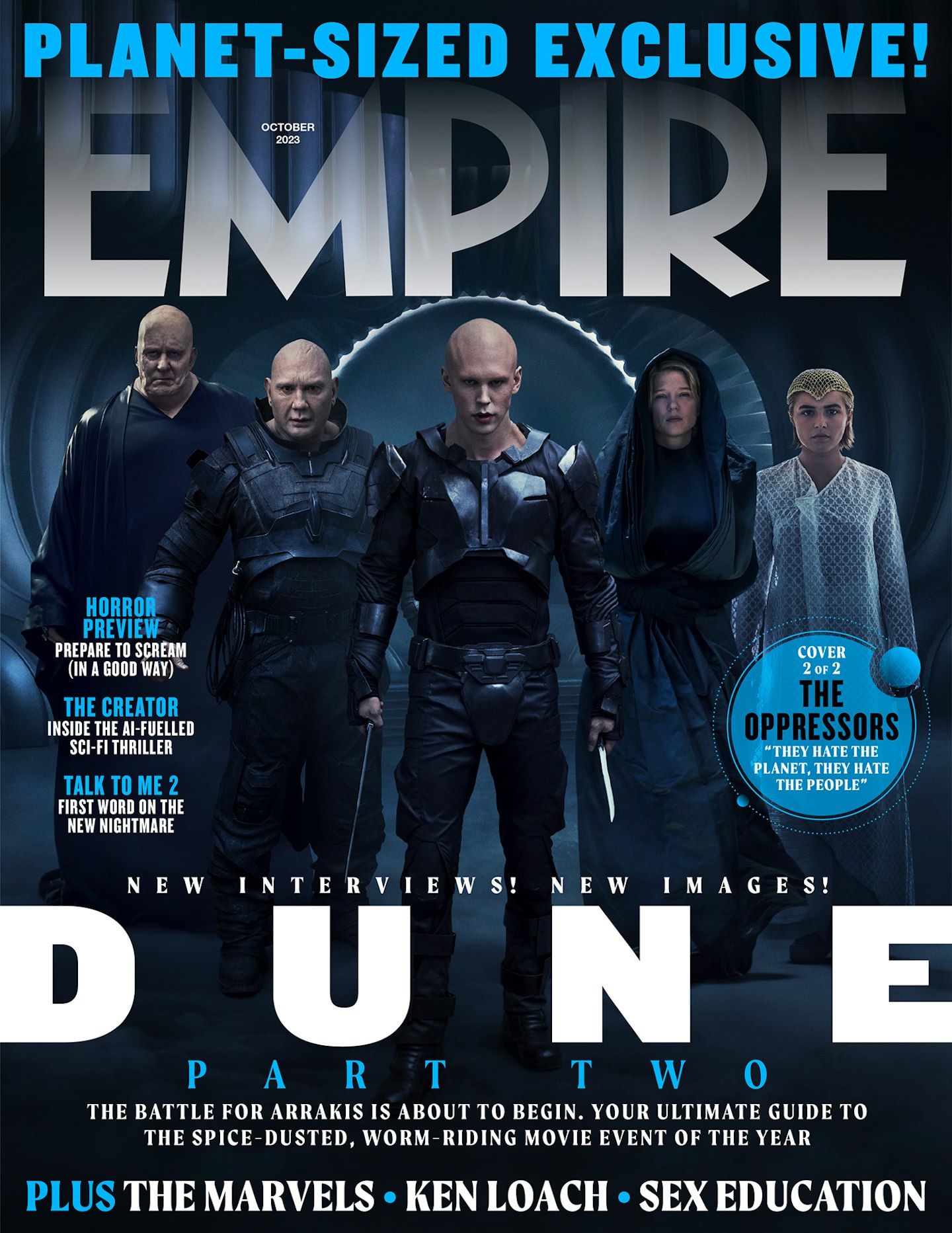 Read Empire's full world-exclusive Dune: Part Two cover feature – talking to Denis Villeneuve about his ongoing journey with adapting Herbert's novel, and the new characters, epic scope, and astounding action to come in the sequel – in the October 2023 issue, on sale Thursday 31 August. Pre-order a print copy of Cover 1 or Cover 2, or become an Empire member to access the digital edition on launch day. Dune: Part Two is expected in UK cinemas from 15 March 2024.