From the beginning, Denis Villeneuve's plan for Dune was to adapt Frank Herbert's original tome as an epic two-part movie experience. And thankfully, given the success of Dune back in 2021, he got the green light to complete his adaptation with this year's Dune: Part Two. So far, so good. But as Dune completists know, the story doesn't end there. Herbert continued the story of Arrakis in a series of subsequent novels, before his son Brian took over to continue it even further – and if Part Two performs well too, Villeneuve might not be done with the sand (or the sandworms) quite yet.
Rumours have swirled that Villeneuve could be eyeing up more Dune for the big screen – and, as he tells Empire in our world-exclusive Dune: Part Two cover story, that is indeed the case. "If I succeed in making a trilogy, that would be the dream," he says. Part Three, then, would consist of Dune Messiah, Herbert's direct follow-up to Dune. "Dune Messiah was written in reaction to the fact that people perceived Paul Atreides as a hero," Villeneuve explains. "Which is not what he wanted to do. My adaptation [of Dune] is closer to his idea that it's actually a warning." If it does happen, the Messiah-spanning Dune: Part Three would mark the end of Villeneuve's time on Arrakis. "After that the books become more… esoteric," he says.
And while any future Dune sequels once again hinge on the box office results of Part Two, Villeneuve's plans for Part Three aren't just nebulous thoughts. "I will say, there are words on paper," he teases. Fingers crossed, there will eventually be images on a screen too.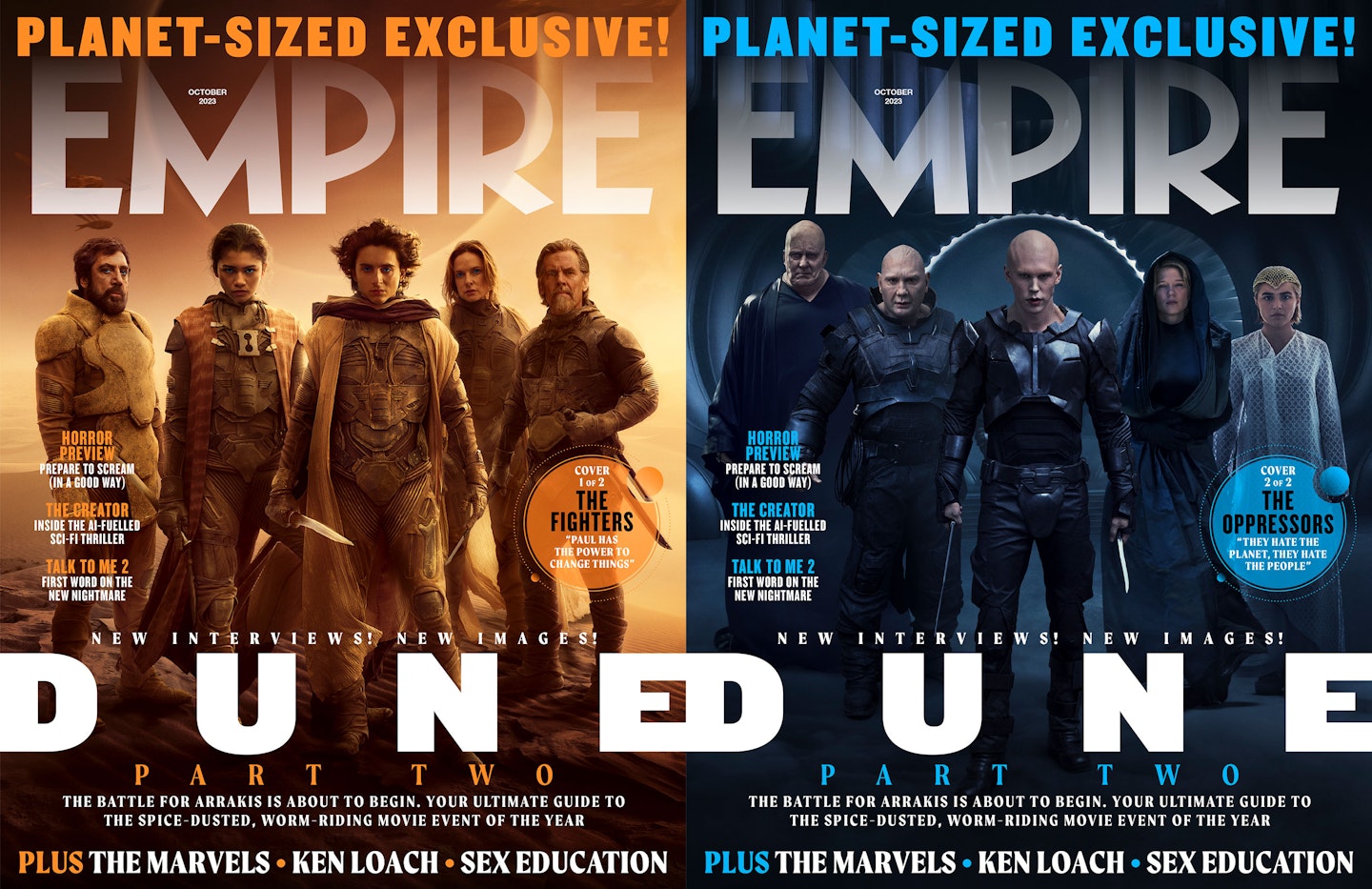 Read Empire's full world-exclusive Dune: Part Two cover feature – talking to Denis Villeneuve about his ongoing journey with adapting Herbert's novel, and the new characters, epic scope, and astounding action to come in the sequel – in the October 2023 issue, on sale Thursday 31 August. Pre-order a print copy of Cover 1 or Cover 2, or become an Empire member to access the digital edition on launch day. Dune: Part Two is expected in UK cinemas from 15 March 2024.