Christopher Nolan is no stranger to depicting tricky-to-visualise concepts on the big screen – think the 'temporal pincer movement' in Tenet, where time is moving simultaneously backwards and forwards, or the mind-boggling dreams-within-dreams of Inception. With Oppenheimer, his new movie all about the man behind the world's first atomic bomb, he faced a new challenge – the biggest one of the entire film, in fact. For all the big explosions in the new thriller, the most difficult part for Nolan was figuring out how to give audiences a peek inside the mind of J. Robert Oppenheimer's (played by Cillian Murphy), and put the thinking behind that world-changing bomb on screen.
"There's the idea of how we get in somebody's head and see how they were visualising this radical reinvention of physics," Nolan tells Empire, as we visit the director in LA for our world-exclusive new Ahsoka issue. "One of the things that cinema has struggled with historically is the representation of intelligence or genius. It very often fails to engage people."
There have been many attempts at properly portraying someone's genius cinematically – think Sherlock Holmes, Hidden Figures, The Theory Of Everything. All take very different approaches to putting a mind at work on screen. "The first person I showed the script to when it was finished after [his producer and wife] Emma [Thomas] read it was Andrew Jackson, the visual effects supervisor," Nolan recalls. "I said to him, 'We have to find a way into this guy's head. We've gotta see the world the way he sees it, we've gotta see the atoms moving, we've gotta see the way he's imagining waves of energy, the quantum world. And then we have to see how that translates into the Trinity test. And we have to feel the danger, feel the threat of all this somehow.' My challenge to him was, 'Let's do all these things, but without any computer graphics.'"
This focus on the goings-on inside Oppenheimer's head speaks to Nolan's desire to keep the film as subjective as possible – a desire so intense, it affected how he wrote the script. "I actually wrote in the first-person, which I've never done before. I don't know if anyone's ever done it before. But the point of it is, with the colour sequences, which is the bulk of the film, everything is told from Oppenheimer's point of view — you're literally kind of looking through his eyes."
When he says everything, he means everything – descriptions, directions, all of it. "Odd thing to do," Nolan admits. "But it was a reminder to me of how to shoot the film. It was a reminder to everybody involved in the project, 'Okay, this is the point of view of every scene.'" In a story this thrilling, with the highest of stakes, it was important to Nolan that we stay on his protagonist's side. "I wanted to really go through this story with Oppenheimer; I didn't want to sit by him and judge him. That seemed a pointless exercise. That's more the stuff of documentary, or political theory, or history of science. This is a story that you experience with him — you don't judge him. You are faced with these irreconcilable ethical dilemmas with him." We'll be facing those explosive dilemmas in all their IMAX glory very soon.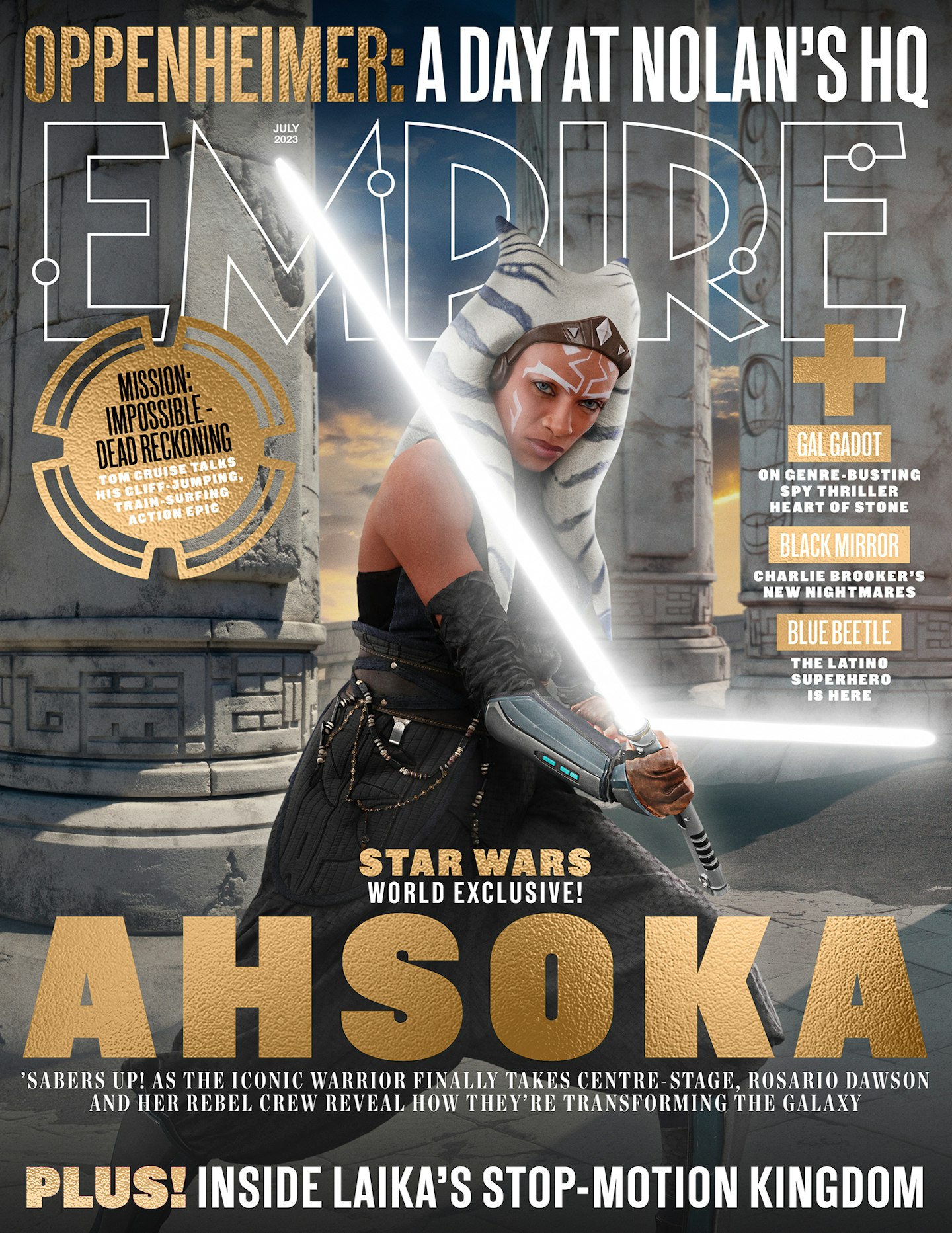 Read Empire's exclusive Oppenheimer feature – where we visit director Christopher Nolan at his post-production facility in LA for an all-access pass to him finishing the film, plus talk to star Cillian Murphy – in the upcoming July 2023 issue, on sale Thursday 8 June. Become an Empire member to access the digital edition in full on launch day, or pre-order a print copy online now here. Oppenheimer arrives in cinemas on 21 July.