On first thought, tennis might not seem like the, well, sexiest sport in the world. But get director Luca Guadagnino involved – the man who changed the way the world thinks about peaches – and you get Challengers. Suddenly, it seems obvious: all that grunting, the physical stamina, balls flying everywhere. His latest feature is all about a three-way love triangle on and off the court, as Zendaya's rising grand slam star Tashi enters a twisted entanglement with Josh O'Connor's Patrick and Mike Faist's Art. And while it all begins as fun and games, it gets more complicated before you can say 'mixed doubles'.
It's a tantalising set-up for the kind of playful, seductive explorations of relationships that Guadagnino portrays like no other. And according to his stars, that was the draw much more than keeping score of the actual tennis. "He had no knowledge of tennis going into this," Faist tells Empire of Guadagnino's approach. "And I think he had only a vague interest in certain tennis specificities. He was more interested in the bodies and sweat."
In Challengers, it's capturing that physicality and emotion that matters most. "What Luca's really good at is finding sensuality and desire," says Zendaya. "There's so much in just glances. The tension builds. Not having the release is a good thing sometimes." All of which is to say that, the action here is largely kept to the court. "The tennis is the sex," explains O'Connor. "Those moments are so sexy. The film is dealing with the tension before and after. The sex they're all desperate for is on the court." Get ready for another ace from Guadagnino.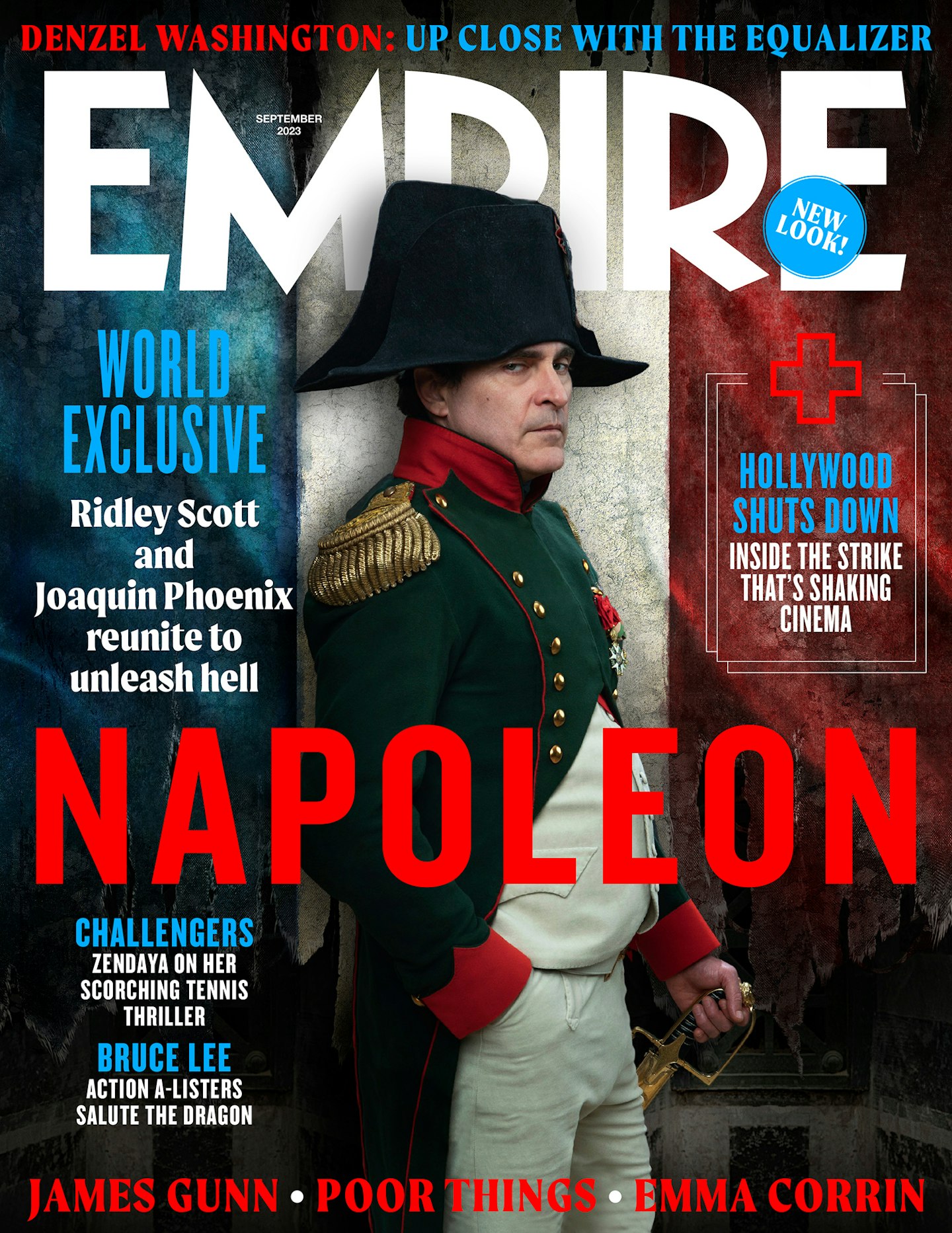 Read Empire's full Challengers story – speaking to Zendaya, Mike Faist and Josh O'Connor about serving up a storm in Guadagnino's latest feature – in the Napoleon issue. Pre-order a print copy here, or become an Empire member to access the digital edition on launch day. Challengers comes to UK cinemas from 26 April 2024.
All interviews with actors and writers in this issue took place prior to the union strikes.