In Spider-Man: Into The Spider-Verse, there was a particular thrill in seeing so many Spider-people share a single frame – Miles Morales, next to Spider-Gwen, joined by Peter B. Parker, and Spider-Man Noir, and Spider-Ham, and Peni Parker. Cut to 2023, and sequel Across The Spider-Verse blows that out of the water. As Miles Morales heads out of his own universe and into several others, he eventually finds himself – MILD SPOILERS – in Nueva York, where super-serious Spidey Miguel O'Hara has assembled a vast squad of Spider-people in his HQ, Spider Society. It's a sequence that's begging to be paused once the film hits home entertainment, every corner of the screen crammed with specific Spider-pals.
"It we take the sequence as a whole, there are over 600 different spiders," Justin K. Thompson, one of Across The Spider-Verse's three directors, tells Empire in the new issue. "It's somewhere in the neighborhood of 630-ish." As for specifically-named Spider-people with specific designs, that amounts to around 150 – will all kinds of wild variants, from the web-spitting Spider-Cat, to a Spider-fied T. rex. "From the beginning, I was like, 'Can we have Peter Parkedcar?'," says Thompson. "'Can he look like a Hanna Barbera cartoon?'" The answer, evidently, proved to be, 'Yes'.
There was, though, one idea for a Spider Society member that didn't make it to the screen – one with an extra meta layer that would have invited all kinds of questions. "One of the Toy-Biz Spider-Man toys was going to show up and he was going to have a giant kid's hand that would go off-screen and hold him," laughs Joaquim Dos Santos, fellow director to Thompson (along with Kemp Powers). Ultimately, though, the sequence needed to instil a sense of amazement in our central Spider-Man. "We wanted to make sure Spider Society could have jokes and things like Bag-Man, but when Miles showed up you wanted to be in awe of this place," explains Dos Santos. "It had to feel cool, emotionally." With Spider-Punk in the mix, how could it not be?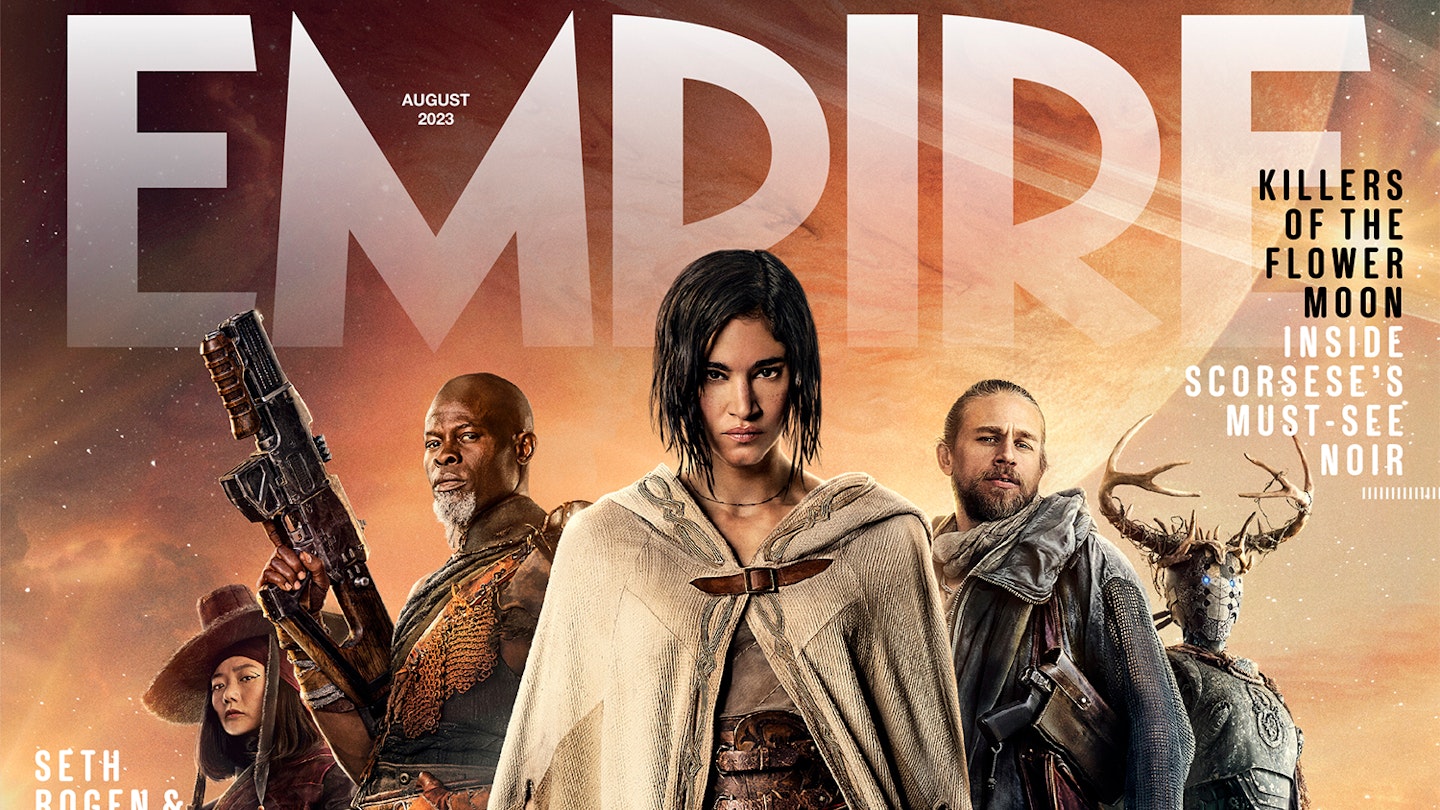 Read Empire's deep-dive into the Spider Society sequence from Spider-Man: Across The Spider-Verse in the Rebel Moon issue – on sale Thursday 6 July. Become an Empire member to access the digital edition in full on launch day, or pre-order a print copy online now here. Across The Spider-Verse is out now in UK cinemas.