If you saw Boiling Point – the one-shot-for-real kitchen nightmare thriller starring Stephen Graham as a head chef having a really bad day – chances are your heart-rate is still recovering. It was a relentlessly tense ride, upping the stakes (and the steaks) as all kinds of food and non-food-related issues piled up across one stressful service. Now, its director Philip Barantini is back – and while his latest film Accused isn't a oner this time, it looks no less palpitation-inducing. This one stars Chaneil Kular as Harri, a man who leaves London to go to his parents' house in the country. Except, his exit from the capital coincides with a London bombing, and soon Harri finds himself wrongly accused by internet vigilantes, where online threats soon spill over into real-life retribution. Watch the trailer exclusively here:
Anyone else feeling sweaty-palmed? There's an almost Black Mirror-esque panic to Accused's set-up – placing the audience at the heart of a technological nightmare, as a snowball of digital misinformation piles up, opinions are set, and doxxing begins. The film is written by Barnaby Boulton and James Cummings – here's the official synopsis: "False accusations mix with the wildfire spread of social media with deadly consequences when twenty-something Harri travels from the city to dog sit for his parents in the countryside. After being mistaken as the suspect of a train bombing in London, would-be heroes of the people track down his house, where Harri must prove his innocence to the online masses and defend his home and himself from the violent vigilantes."
Here's the poster: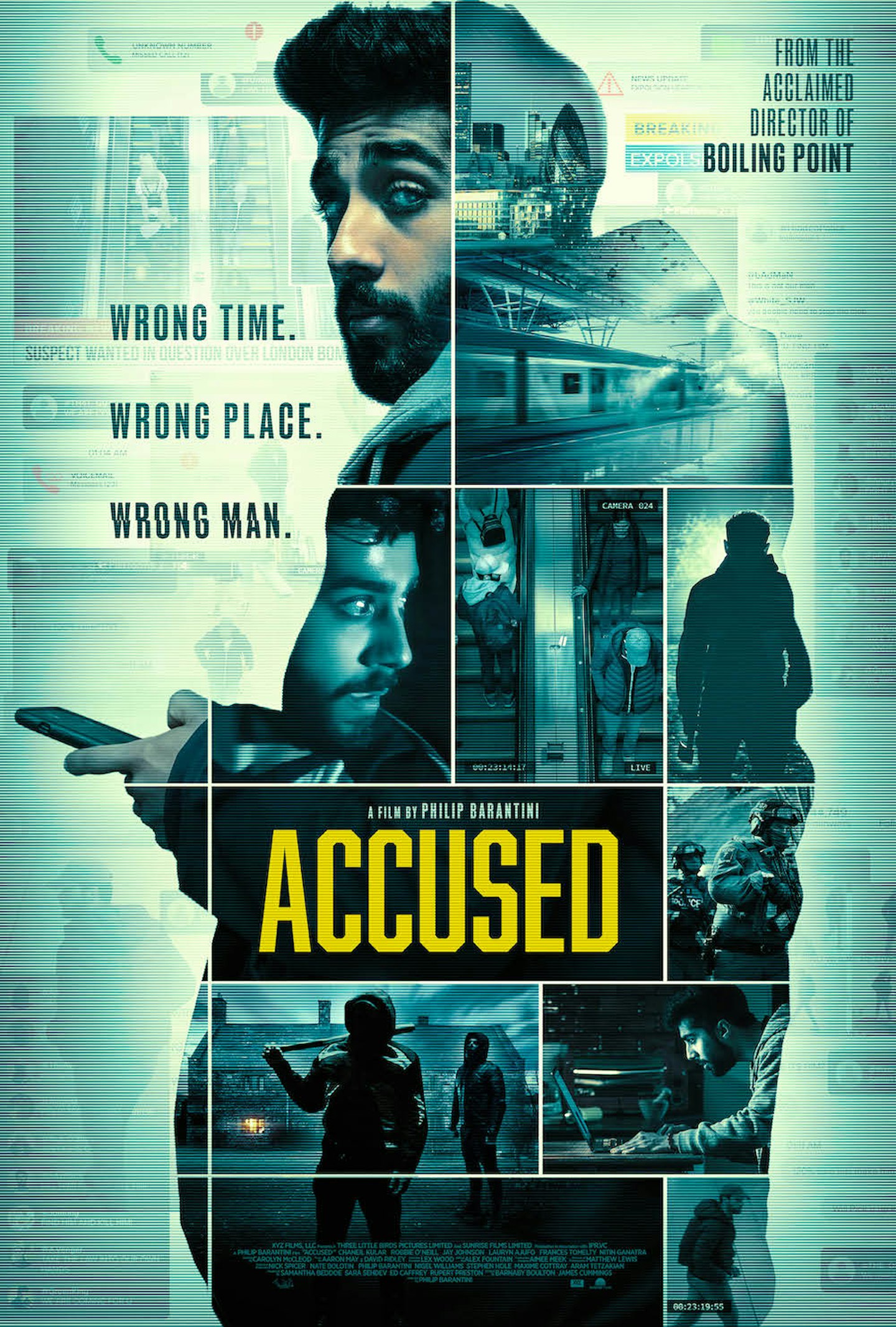 Accused is coming to Netflix – where Boiling Point picked up a whole new streaming audience – on 22 September, and is a thriller that clocks in under the 90 minute mark, at just 87 minutes. That in itself earns it an instant place on the Watchlist.