While Dune takes audiences into an epic, sprawling universe of spice, sandworms, war and weirdness, at the centre of it all is Paul Atreides – the son of Oscar Isaac__'s Duke Leto and Rebecca Ferguson__'s Lady Jessica, heir to a galactic dynasty, whose mysterious dreams are drawing him towards a destiny on the desert planet of Arrakis. Taking the role in Denis Villeneuve's adaptation is Timothée Chalamet, in his first major blockbuster – stepping up from arresting turns in low-key dramas like Lady Bird and Call Me By Your Name for an ambitious science-fiction story on a mind-boggling scale.
With Dune premiering at Venice in a matter of days, read Empire's interview with Chalamet – talking his take on Paul Atreides, his love of Denis Villeneuve, the epic desert shoot, and why he wants to work with Christopher Nolan for a second time.
You were the first one cast in the film. How did it happen?
Well, I knew just from the film blogs that Denis had been working on it. I'd already done a good bit of research on the history of the project. I'm not alluding to Jodorowsky's or David Lynch's version, more around [production company] Legendary picking up the rights ten years ago. When I was fortunate enough to go to many of the awards-related events, I got to meet Denis a couple of times, and already had it in my head… You know, I was feeling a deep desire to be involved. Then when he was on the jury of the Cannes Film Festival, he asked me to fly out there to meet with him about it. I had read two or three chapters of Dune, and then in preparation for the meeting busted out the rest of the book.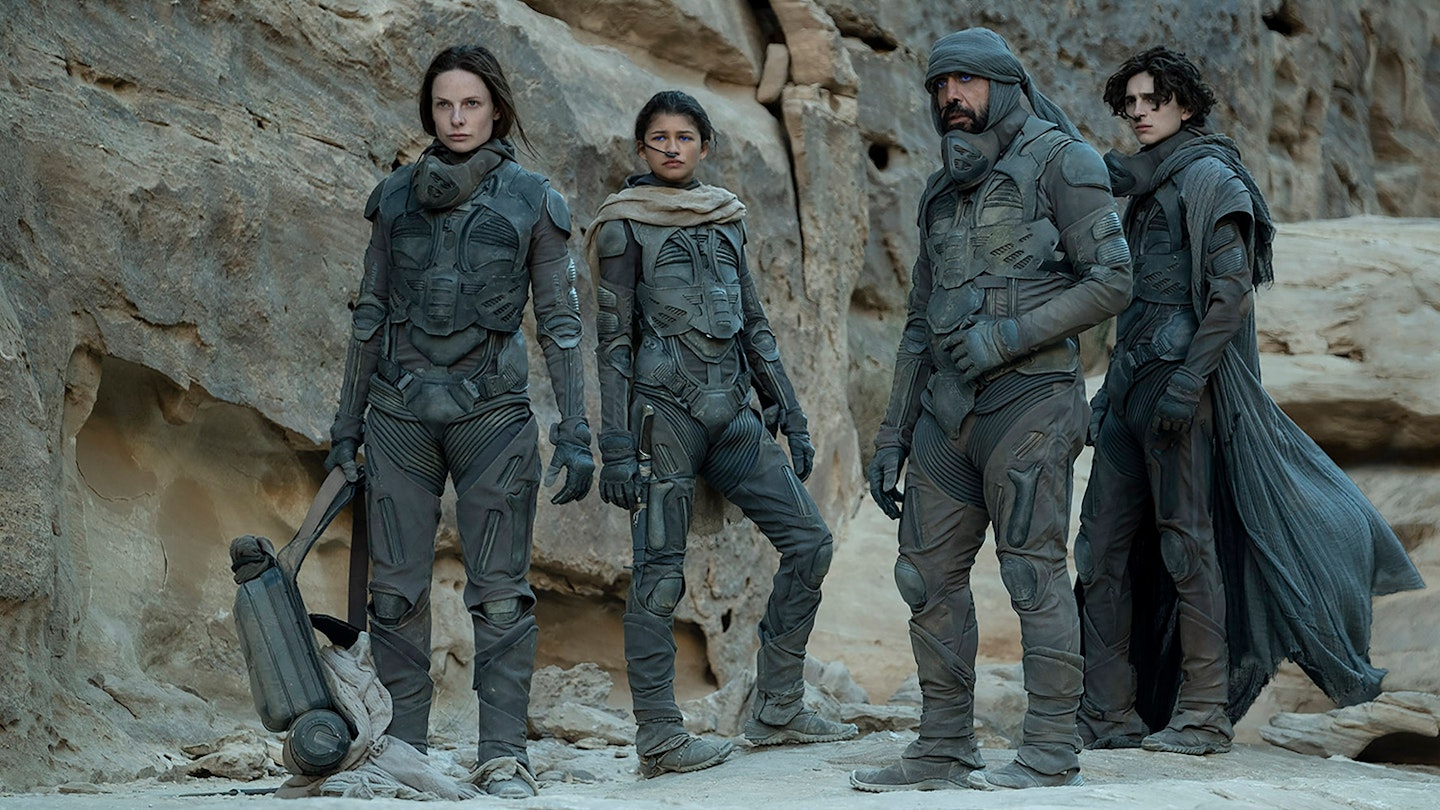 Did playing Hal [Henry V] in David Michôd's****The King prepare you for playing Paul?
Yes and no. Hal was a bit of a philanderer, they call him "the whoring fool" and he's lived a life of immorality around the central Christian moral doctrine of the times. That's the beginning of his arc. Paul is not starting from an amoral place. He's starting 15, 16 years old, and he's not totally naive or innocent. He is very much a boy, but by the end of the movie… there's the coming of age into adulthood alongside a greater purpose.
Things have to be utilitarian. It's the healthiest way to approach art. No ego.
The scale of this film is huge. How did it feel as a contrast to what you've done before?
I was fortunate enough to work on small-budget, independent films around the world, whether it was Call Me By Your Name or Miss Stevens or Lady Bird, or Beautiful Boy, all these movies that were under $20 million or something. I wouldn't do it any differently because coming from a drama high school too was the perfect notch-up. It made sense. To be brave enough to learn from one's own experience. There was a step up that felt healthy about that. Denis Villeneuve has a very earthy, energy-based, moment-to-moment way of being inspired, but also in abandoning ideas he might have had 24 hours ago. It's inspiring. I had a small part in Interstellar [as the teenaged version of Casey Affleck's Tom] and I loved working on that too. I would love to work with Christopher Nolan again. These are both directors that make amazing, huge movies.
What was shooting in the desert like?
A gift! The nature of these big-budget movies is to get good at reacting to a green-screen that's showing the audience that a mountain exploded 200 feet in the distance. I wouldn't know how to train for that. And the suit didn't feel silly. You hear some actors in superhero films say that as each part of the superhero costume is added, some part of their dignity has slipped away. There wasn't any of that.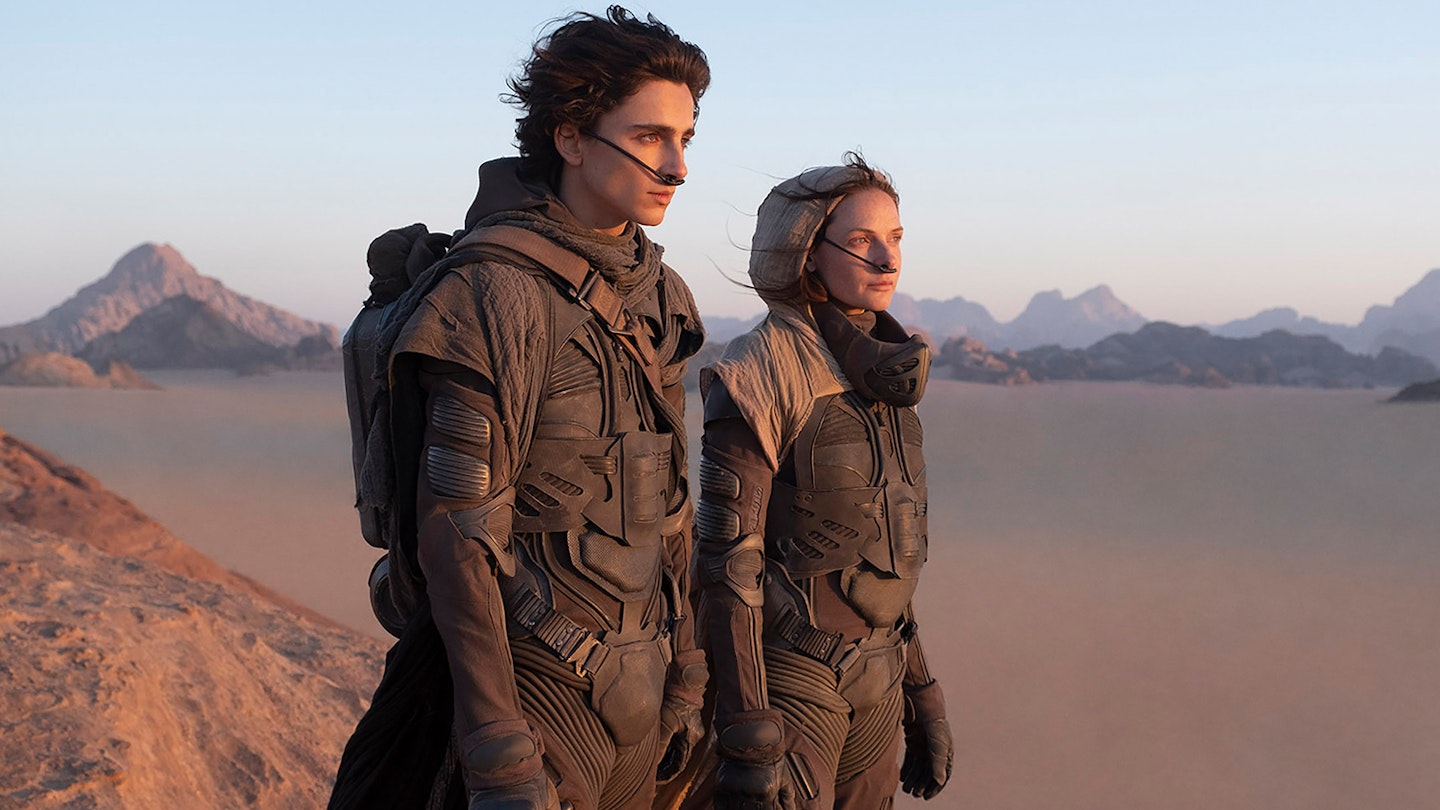 It's an incredible ensemble cast. Did you feel intimidated?
From a young actor's perspective, you learn a new set of skills in any movie. I'm only six years away from drama high school. At 23 or 24 you're learning every day. I was lucky not knowing any of the actors prior, really. There was this unifying ulterior motive to make the movie great. It felt good. Things have to be utilitarian. It's the healthiest way to approach art and creativity, you know. No ego.
READ MORE: Dune: The Inside Story Of Denis Villeneuve's Sci-Fi Epic
Originally published in Empire's October 2020 issue__. Dune comes to UK cinemas from 21 October.