Two decades ago, Quentin Tarantino unfolded an odyssey. In the six years since Jackie Brown hit the screen, the filmmaker best known for his devotion to dialogue had been working on something completely different – a four-hour action epic, swirling his love of old kung fu movies, revenge westerns, anime flicks, and his ongoing fascination with pop cultural ephemera into his most experimental and adrenaline-pumping work. And it all came under a title that wasn't just a neat name, but a directive – its own two-word narrative pitch: Kill Bill.
With his Pulp Fiction star Uma Thurman, Tarantino went big – so big that the studio demand his 'rip-roaring rampage of revenge' be chopped into two separate movies. So it was that Kill Bill Vol. 1 and Vol. 2 made their way into the world – the most colourful, cartoonish, creatively explosive movies QT has ever made. Two decades later, it still stands as a cinematic totem – a loving homage to decades of movies past, a postmodern collage of influences as only Tarantino could deliver, and a pulse-pounding blast that only grows bolder and brighter with every passing year. To mark 20 years since Kill Bill Vol. 1 sliced its way onto the cinema screen, Team Empire presents an epic celebration of a QT movie like no other. Here are 88 reasons we're still crazy about Kill Bill.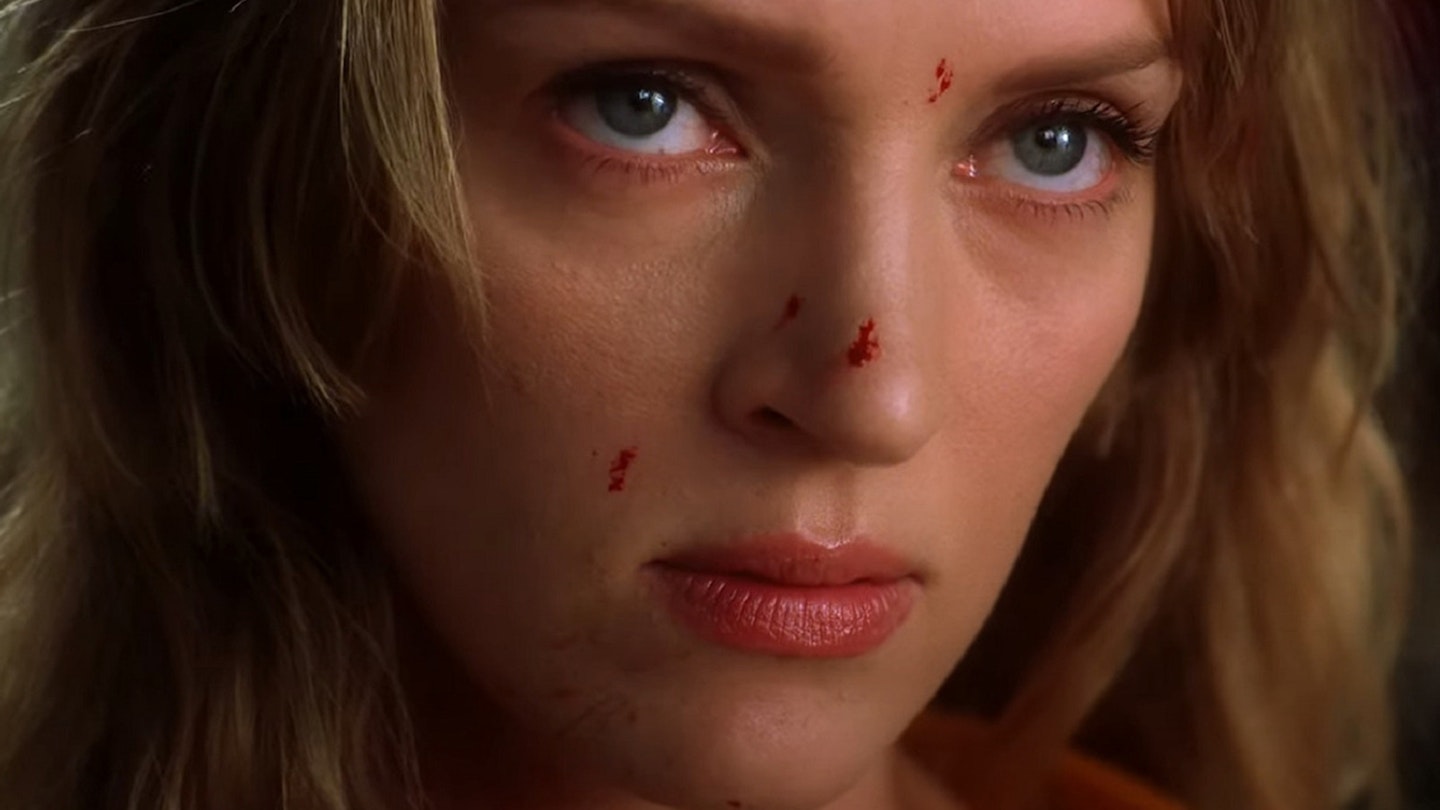 KILL BILL, VOL. 1
1) The Shaw Brothers logo
In the 1960s and '70s, the Shaw Brothers – Runme and Run Run – created a string of legendary action classics: in a recent list of his ten favourite kung fu films, Tarantino included five Shaw Bros joints. He tips his hat in their direction at the top of his own action masterpiece, including their against-frosted-glass studio logo (plus cheesy trumpet fanfare). Turn your Kill Bill double-bill into a marathon by throwing in The 36th Chamber Of Shaolin, a SB classic starring Gordon Liu, aka Kill Bill Vol. 1's Johnny Mo and Vol. 2's Pai Mei.
2) The 'Our Feature Presentation' intro
Leaning fully into the '70s grindhouse homage from the off, Tarantino also doffs his cap to the fleapits of old with this classic movie-theater opening title (one he would re-use in Grindhouse). Fun fact: the music to this intro, 'Funky Fanfare', was written by British composer Keith Mansfield, who also composed the theme tune to BBC's Grandstand.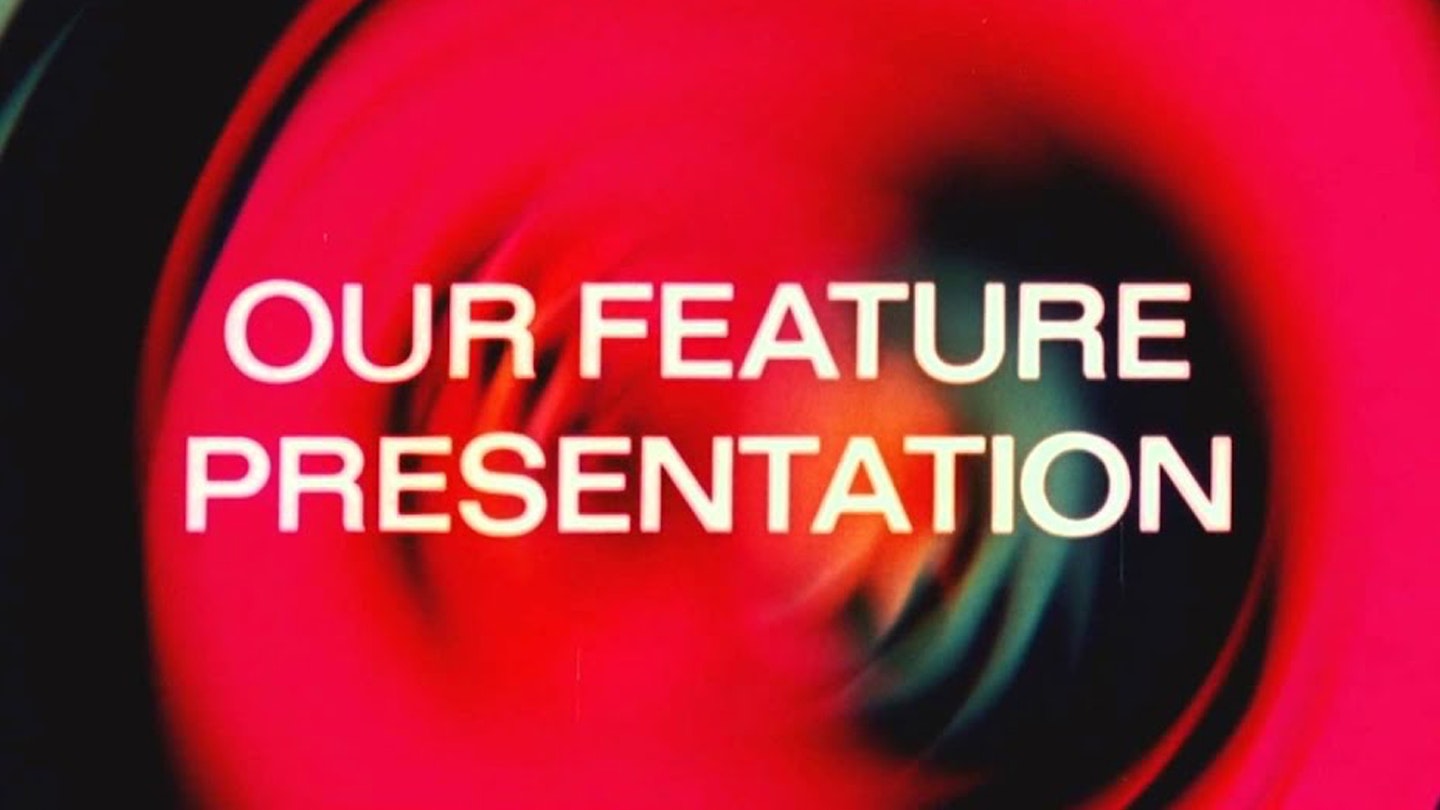 3) The Old Klingon Proverb
Famously, QT worked on a Star Trek movie a few years back, but alas, it failed to make it through the Kobayashi Maru exercise that is the Hollywood development process. So the closest we'll ever get, it seems, is this hilarious epigraph, "Revenge is a dish best served cold", attributed to Spock's ilk. Later in Vol. 1, The Bride will deliver the voiceover diss that Sofie Fatale is "dressed like she's a villain on Star Trek".
4) The 'Bang Bang' title sequence
When the film proper begins, it does so with a bang. ("Bill… it's your ba-" is all The Bride can get out, before her ex-lover shoots in the head.) And then, it's straight into 'Bang Bang' – the stark, monochromatic title sequence soundtracked by Nancy Sinatra's stripped-down ballad. Every guitar twang feels amplified, Sinatra's warm vocals ringing out with crisp clarity. No other song could have worked better.
5) The RZA-assisted soundtrack
Bee-obsessed Wu-Tang rapper turned Hollywood power player RZA, who would end up making his own (less good) martial-arts film with The Man With The Iron Fist, collaborated closely with Tarantino on the outstanding, hyper-eclectic soundtrack. As legend has it, he heard the pan-flute-heavy 'The Lonely Shepherd' by Zamfir while dining at a Thai restaurant.
6) The popping colours
The signs are clear from early on that Kill Bill isn't set in our world, but a parallel, heightened version of it. It comes through in the cartoonish violence and the pulpy internal logic – but it's the colours that make it instantly clear that we're in a hyperreality: the impossibly-green green of Vernita's lawn, the popping yellow accents of the slide, the eyesore that is The Bride's ride (more on that below). It creates a thrilling visual cartoonishness. Years on, Vol. 1 remains QT's most gloriously colourful film.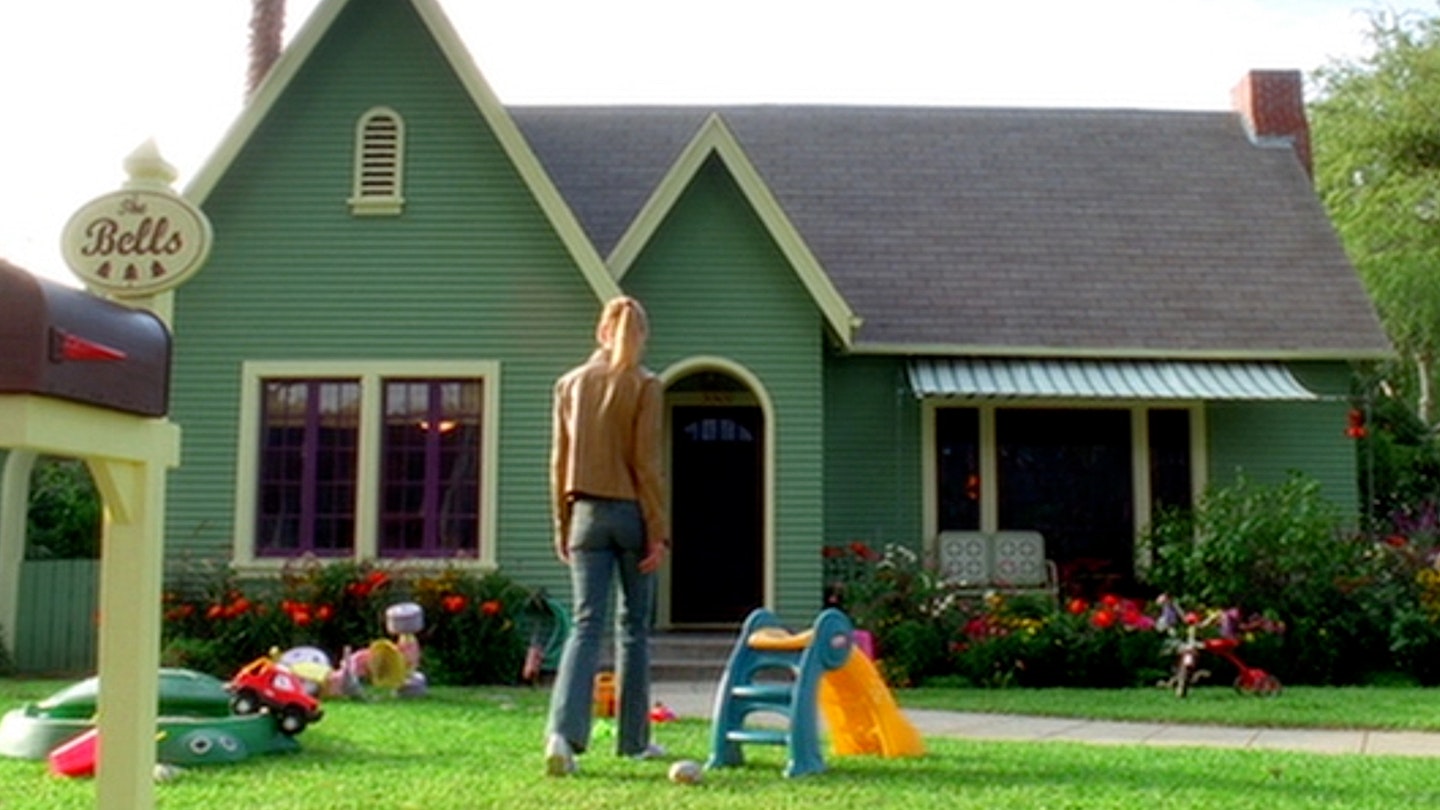 7) The 'Ironside' siren
The sound of the coolest car alarm you've ever heard, this wailing siren — accompanied by a zoom-to-close-up each time The Bride spots an end-of-level boss — was written by Quincy Jones for classic wheelchair-using-detective show Ironside. Play it while doing any menial domestic chore to make even ironing 400% more exciting.
8) Yuen Woo-ping's choreography
There was a time in the late '90s and early '00s when the name Yuen Woo-ping seemed, in action movie circles, to be everywhere. Having cut his teeth choreographing for Hong Kong stars like Sammo Hung, Yuen became the toast of Hollywood after his work on The Matrix and Crouching Tiger, Hidden Dragon. (At his peak, even Austin Powers parodied his wire-work.) It was Yuen's signature balletic, lighter-than-gravity fight style that Tarantino wanted a piece of — especially obvious in the incredible Crazy 88 fight scene.
9) The kitchen fight
Well, start as you mean to go on. The Bride's first kill, Vernita Green (Vivica A. Fox), is a brutal one. Short, sharp and savage, it has broken coffee tables, kicks to the crotch, knives and frying pans and fire pokers flying every which way. If it pauses briefly for a quick friendly chat with a four-year-old girl, it resumes just as brutally — and sets up a potential future revenge story for Green Jr.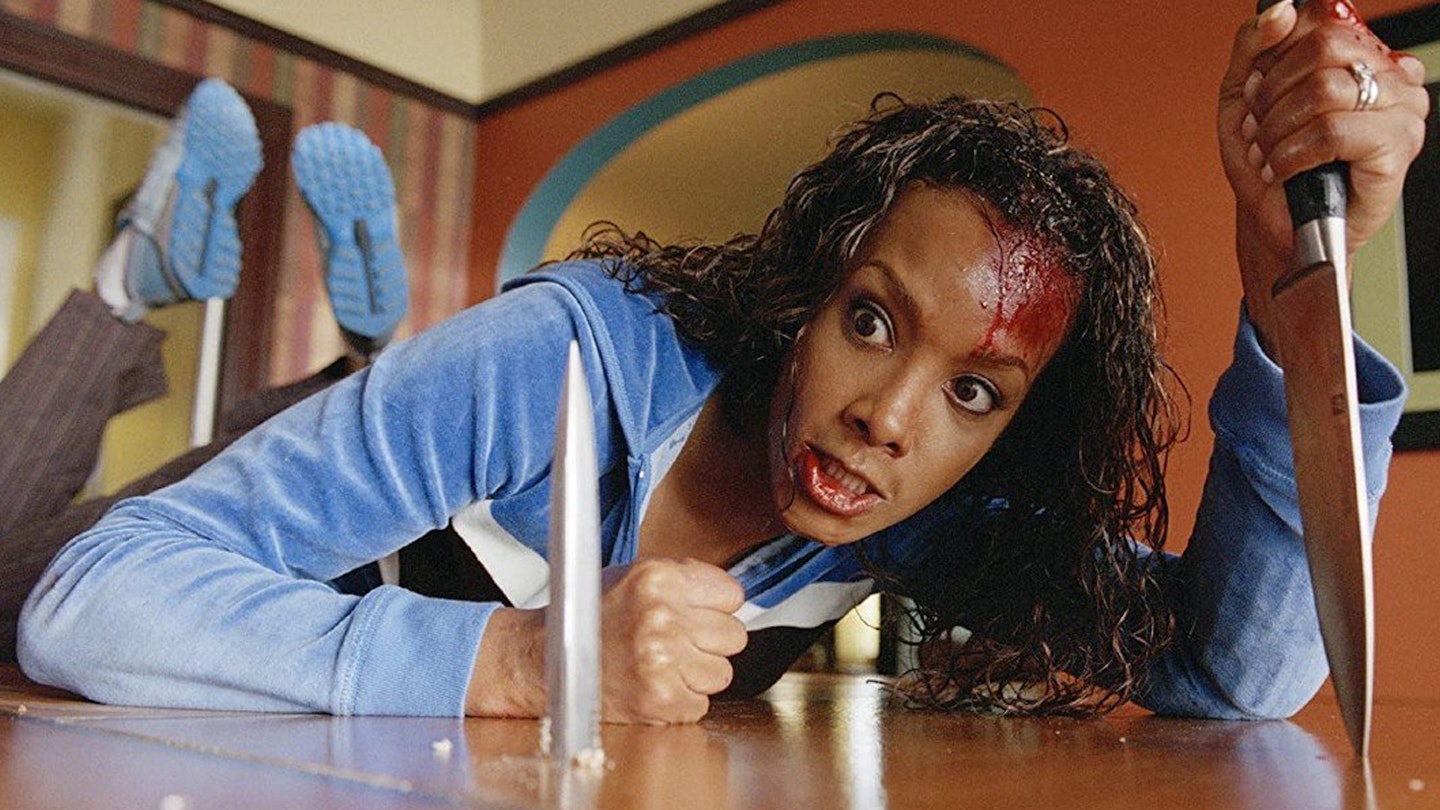 10) The table-hop "whoosh"
If that Shaw Brothers logo didn't tip you off, classic martial arts movies are a major influence here. The Vernita Green brawl is full of exaggerated sound effects – few as satisfying as the entirely OTT whoosh that accompanies The Bride neatly hopping over a table in Green's living room.
11) The Kaboom cereal box
"Surprise inside!" — no kidding. Vernita's breakfast food/weapon stash does what it says on the box, concealing a locked and loaded gun. Discontinued in 2010, it's a real brand of cereal, much like Fruit Brute, as seen in Reservoir Dogs and Pulp Fiction.
12) "Your mother had it coming"
Possibly the coldest thing anyone's ever said. (The Bride, to young Nikkia, after taking Copperhead off the board.)
13) The Pussy Wagon
Once owned by the grubby Dr. Buck, this lewd jalopy is commandeered by The Bride. Its next owner: Tarantino himself, who drove the iconic Chevrolet around Hollywood for years until it started getting instantly recognised, resulting in motorcades of fans following him. (Note: its cultural legacy continued into an appearance in the lavish music video for Lady Gaga and Beyonce's landline-based smash hit 'Telephone'.)
14) The Michael Parks scene
If you can get Michael Parks in your movie, get Michael Parks in your movie. Here, he really owns the scene in which his Texas Ranger, Earl McGraw (who originated in From Dusk Till Dawn, and went on to appear in both parts of Grindhouse), assesses the crime scene of The Bride's thwarted nuptials. We assess the damage through his eyes (quite literally – some shots are lensed in a sickly green until McGraw removes his sunnies), accompanied by a wonderfully verbose Tarantino monologue that Parks relishes wrapping his tongue around. "This is the work of a salty dog," he surmises to his son Edgar, who he insists on calling "Son Number One".
15) Elle Driver's hospital eyepatch
Tarantino is a devil for detail – case in point, Elle Driver's array of outfit-coordinated eye patches. The standout of her collection? A red cross medical patch, the perfect accessory for a deadly assassin disguised as a nurse.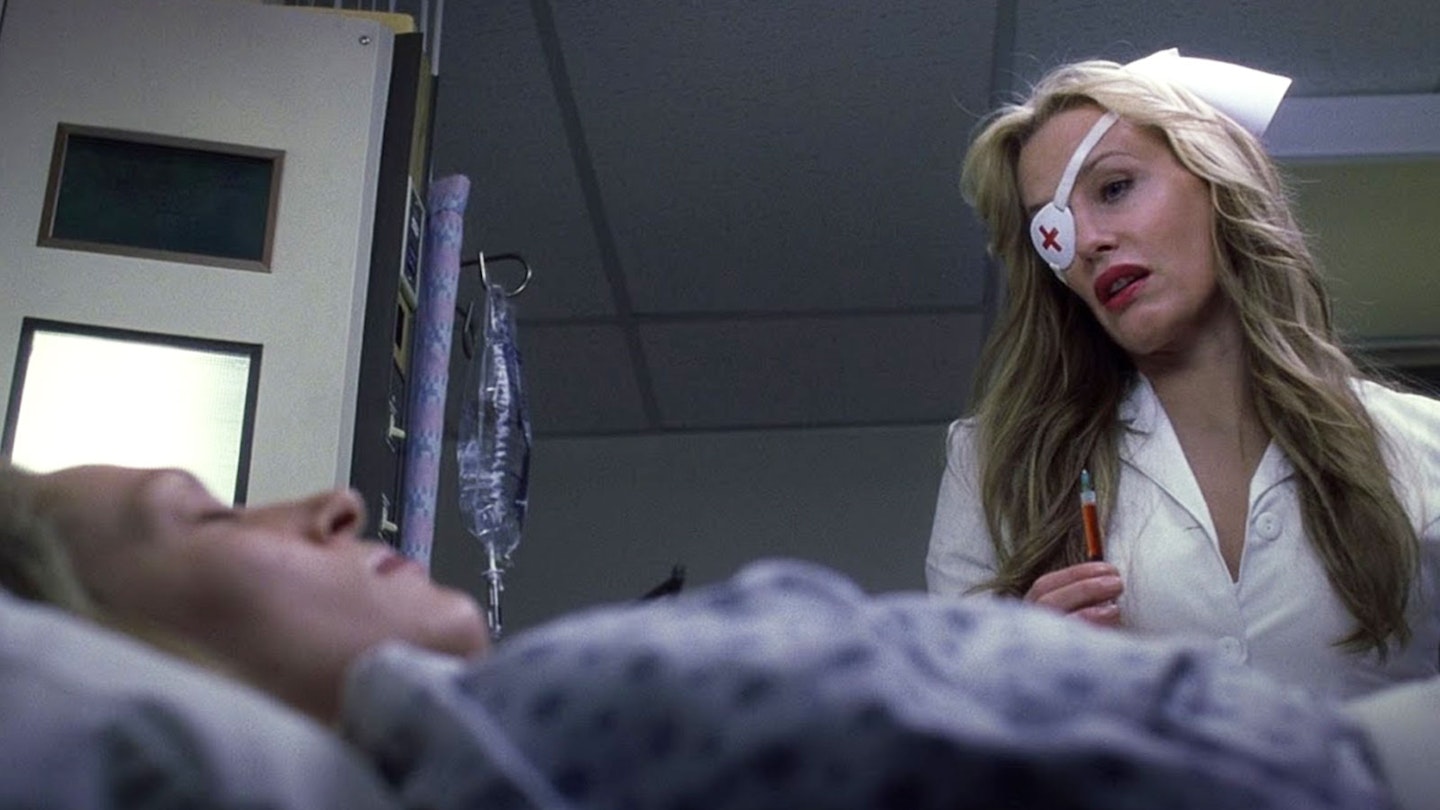 16) The 'Twisted Nerve' whistle
Put your lips together and blow — it's near-impossible not to, once this ridiculously catchy whistle kicks in, soundtracking Elle Driver's hospital visit. Created by Hitchcock regular Bernard Herrmann, it starts off sweet and ends super-creepy, as an ominous single note of dread sweeps over it. As close as music can get to the sound of a psychopathic mind.
17) The ankle-slash
For all the pain dished out in Kill Bill, this might be the most wince-inducing moment – The Bride slashing the ankle of vile hospital rapist Buck. In fact, you barely see the flesh being cut, but it's the elasticated 'ping!' of his sock being sliced open that accentuates the damage being done. An Achillean nightmare.
18) "Wiggle your big toe"
You can't very well embark on a violent, physically-demanding revenge mission if your toes can't move, can you? The Bride's determined post-coma piggy wiggling in the back of Buck's Pussy Wagon is a dash of comic relief amidst the horrors of her story thus far.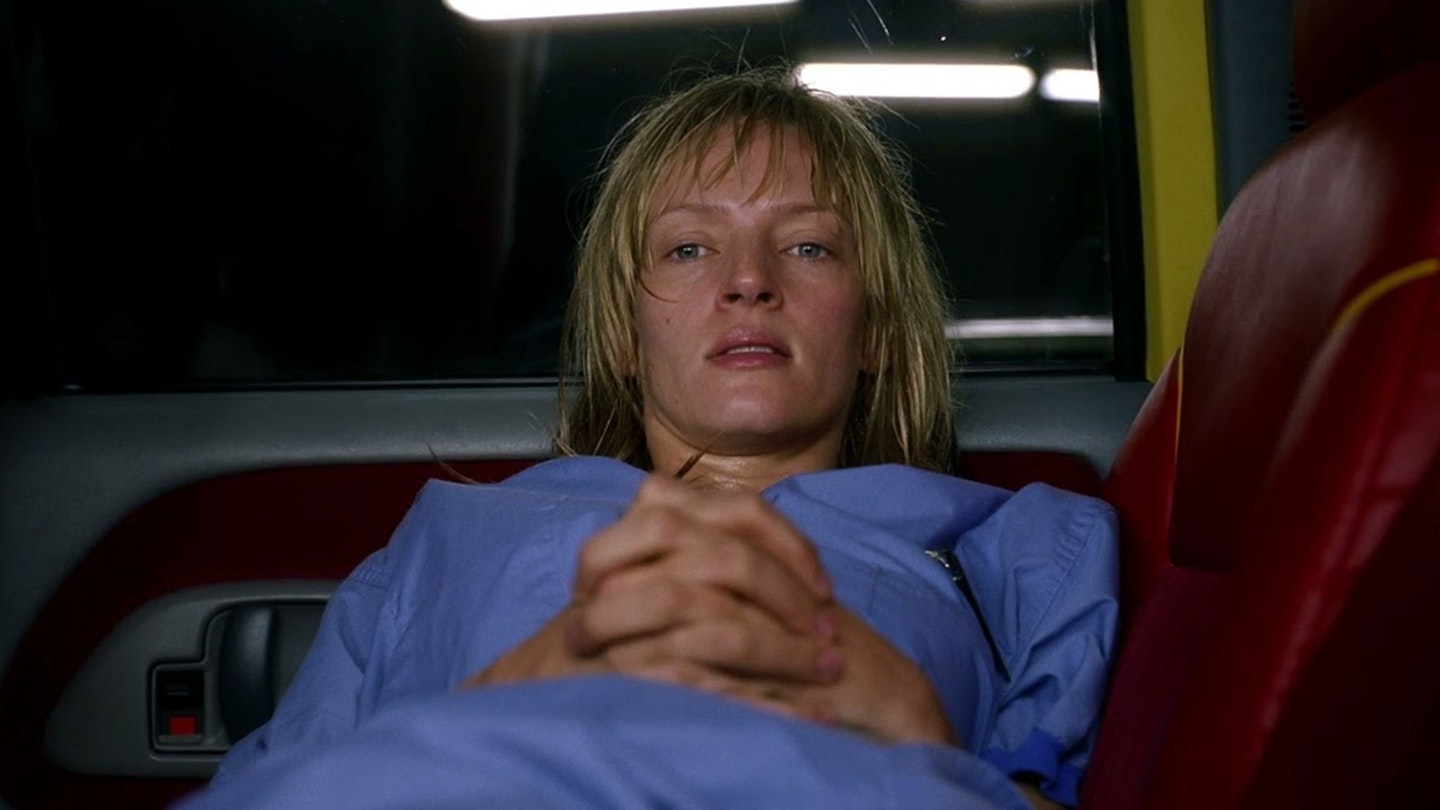 19) The anime sequence
It's a bold move to pause your live-action film mid-way through and switch mediums entirely. But that's exactly what happens at the 37-minute-mark with Chapter 3 of Vol. 1, 'The Origin of O-Ren Ishii', which depicts the early childhood of O-Ren entirely in anime form. Aged just nine, young O-Ren witnesses her parents die at the hands of Japan's most ruthless Yakuza boss — sparking an early desire for revenge in the assassin who would one day be nicknamed 'Cottonmouth'.
In a film stuffed with a magpie's nest of influences, it makes a certain kind of sense that Tarantino would pay homage to Japan's rich animation tradition, and anime is historically well-suited for his particular brand of ultraviolence; even so, it's astonishing how well this seven-minute sequence works, utilising all of the medium's tropes — scrappy character outlines, slow-motion, speed ramps, exaggerated whooshing backgrounds — to remarkable effect. The moment in which a samurai sword plunges through O-Ren's childhood bed, blood seeping through the mattress, as Luis Bacalov's score from the 1972 Spaghetti Western The Grand Duel swells, is as powerful and devastating as anything in the film, live action or not.
Director Kazuto Nakazawa and animation studio Production I.G. (famed for their work on Ghost In The Shell, a film Tarantino professed a deep love of) were hired to oversee the sequence. In fact, the chapter was originally written as a much bigger part of the film (when it was still just one film) — potentially up to half an hour — and Tarantino later reported that the studio produced a much longer version, supposedly to sit in the four-hour supercut 'The Whole Bloody Affair', yet never publicly screened. It's a tantalising lost film that the world desperately needs to see. Heck, on this evidence, if Tarantino wanted to 'do a Del Toro' and dip his toes in more animated projects, we wouldn't complain.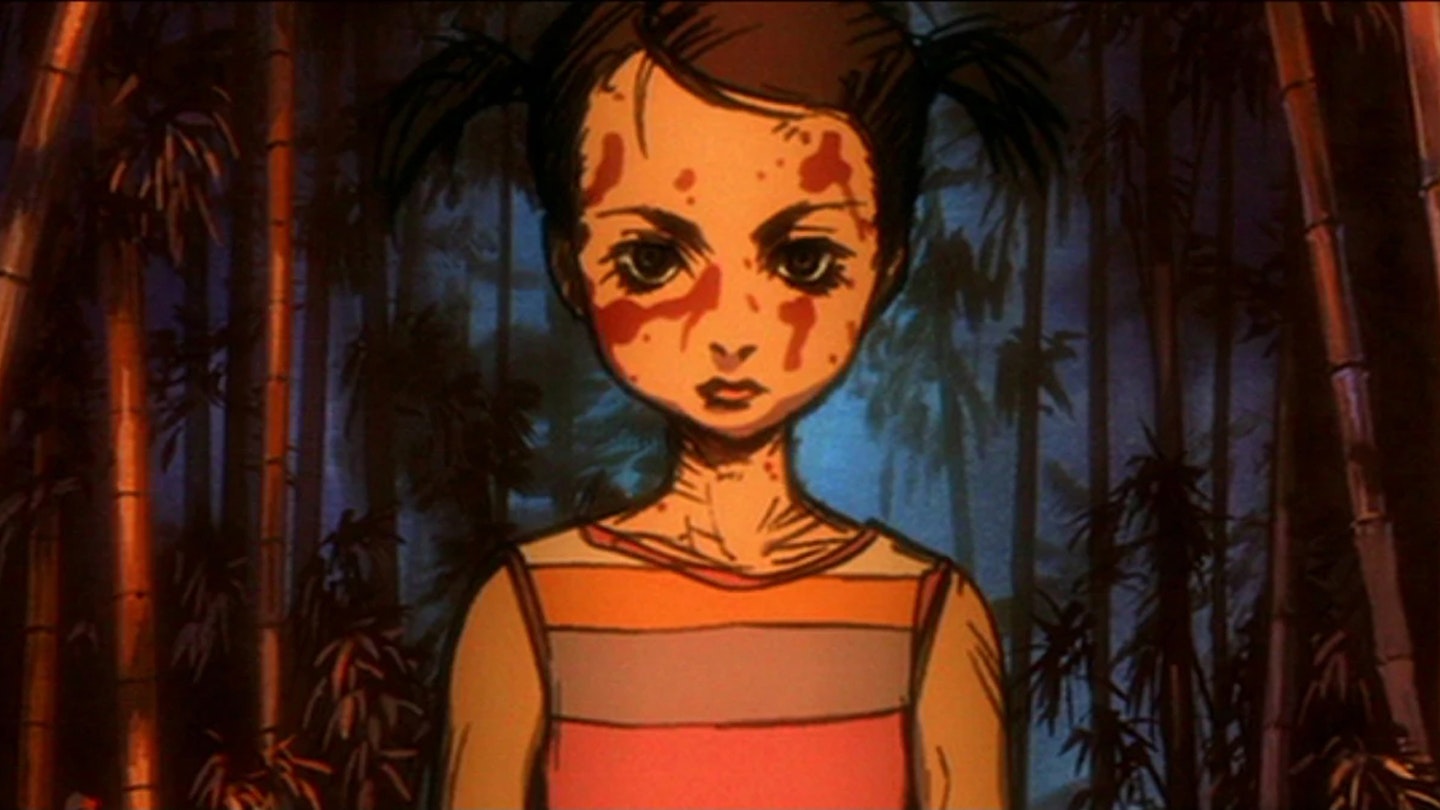 20) The Eastern flavour
If the Vernita Green fight is an amuse bouche, and the wedding massacre flashback is necessary scene-setting, it's from there that Kill Bill Vol. 1 unfurls its true purpose: this is Tarantino's 'Eastern' (as opposed to a Western – more on that when we talk Vol. 2), combining everything he loves about East Asian cinema. For much of the rest of the movie, the Bride is let loose in Japan for a whistle-stop tour of sushi, samurai swords, martial arts fights, Japanese music nods, wire-fu, and appearances from legendary faces like…
21) The Sonny Chiba cameo
Tarantino has always cast legendary stars who he wanted to shine a greater light on in his movies (case in point, John Travolta in Pulp Fiction, or Pam Grier in Jackie Brown). And for the role of legendary samurai swordsmith turned sushi-maker Hattori Hanzo, he picked none other than Sonny Chiba – an icon of Japanese action cinema. In true QT style, though, he didn't give him fluid high-kicking karate moves to pull off – but instead, offered him the dialogue equivalent. His repartee with The Bride is sparkling – from his delight at her attempts to speak Japanese, to his hilarious hatred of employee Shiro (Kenji Ohba) – full of twinkly charm. That is, until The Bride reveals that she knows his real identity, and his entire demeanour changes. It's a small but soulful performance, one that played on Chiba's considerable screen legacy while introducing him to a whole new Western audience too.
22) "I have vermin to kill"
Another candidate for the coldest thing anyone's ever said. (The Bride, when asked why she needs a Hattori Hanzo sword.)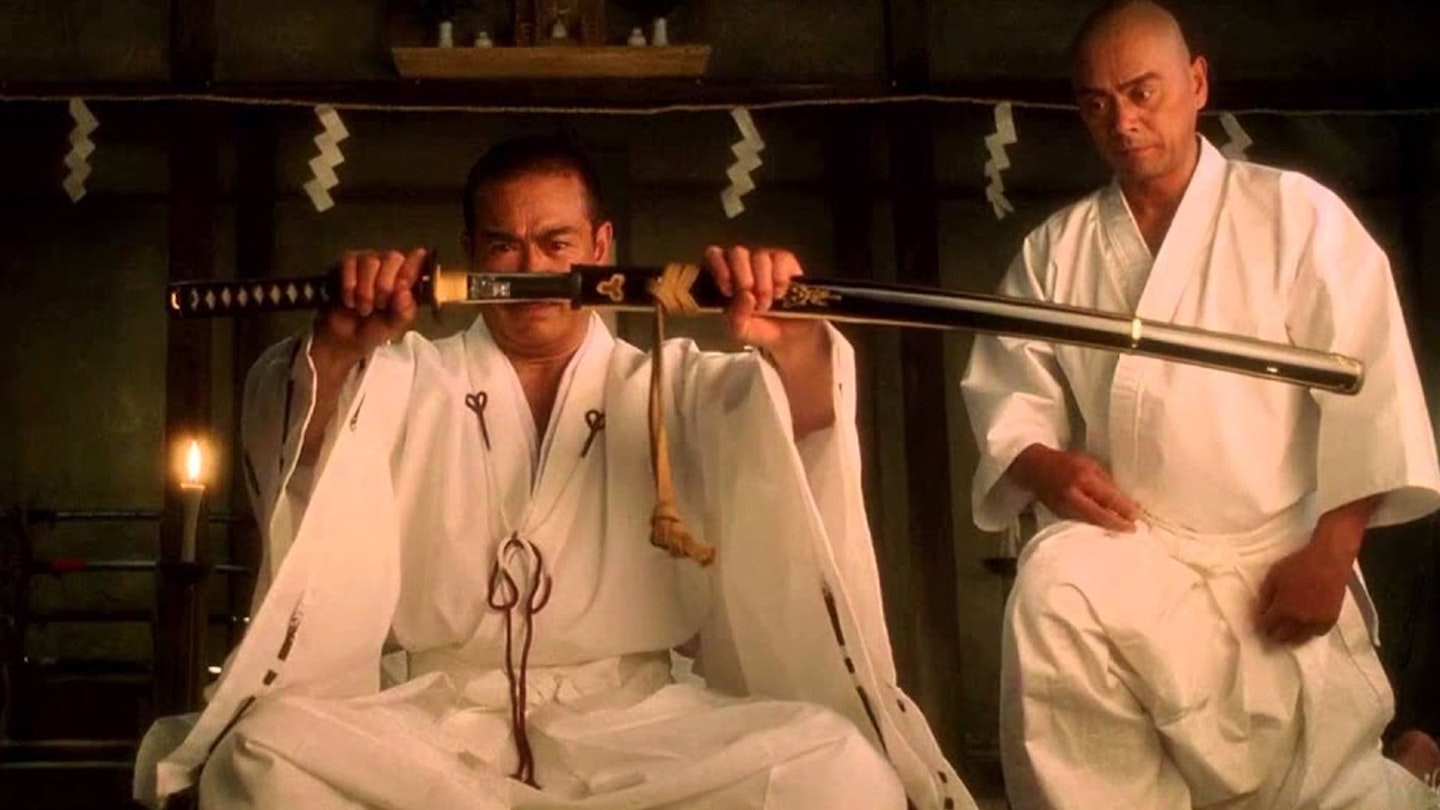 23) The Hattori Hanzo sword
When is a samurai sword more than just a samurai sword? When it's a Hattori Hanzo sword. The film does a spectacular job of establishing that Hanzo is the best in the business – be it via the reverence with which the characters talk about his work, or the way Tarantino's camera lingers lovingly on the wall of katanas in the room above Hanzo's sushi shop. When The Bride gets her very own handmade Hanzo – with its creator breaking his own vow to never make another weapon in the process – the result is one of cinema's coolest action weapons, a perfect piece of swordcraft that'll see gallons of blood spilled. But it's also a mythical, spiritual sequence, as Hanzo ritually hands his work over to its new owner, soundtracked beautifully by the lilting flutes of 'The Lonely Shepherd'. Pure tingles, every time.
24) 'Sofie Fatale'
Kill Bill is full of great names. But O-Ren's French-Japanese right-hand woman (who eventually only has a right hand, once the Bride chops her left arm off) might be top of the list.
25) Gogo gets gory
A swift and brutal act of violence directed at one unassuming Tokyo businessman's private parts is as gleeful as it is shocking, thanks to Chiaki Kuriyama's playful delivery.
26) The bloody neck-geysers
We like to imagine it went like this. "How much blood do you want then, Quentin?" "All the blood." "So, lots of blood?" "No, all the blood. All the blood." And here it is, all the blood, gushing out in bounteous fountains of crimson after a swift slash from O-Ren's sword. Let it rain.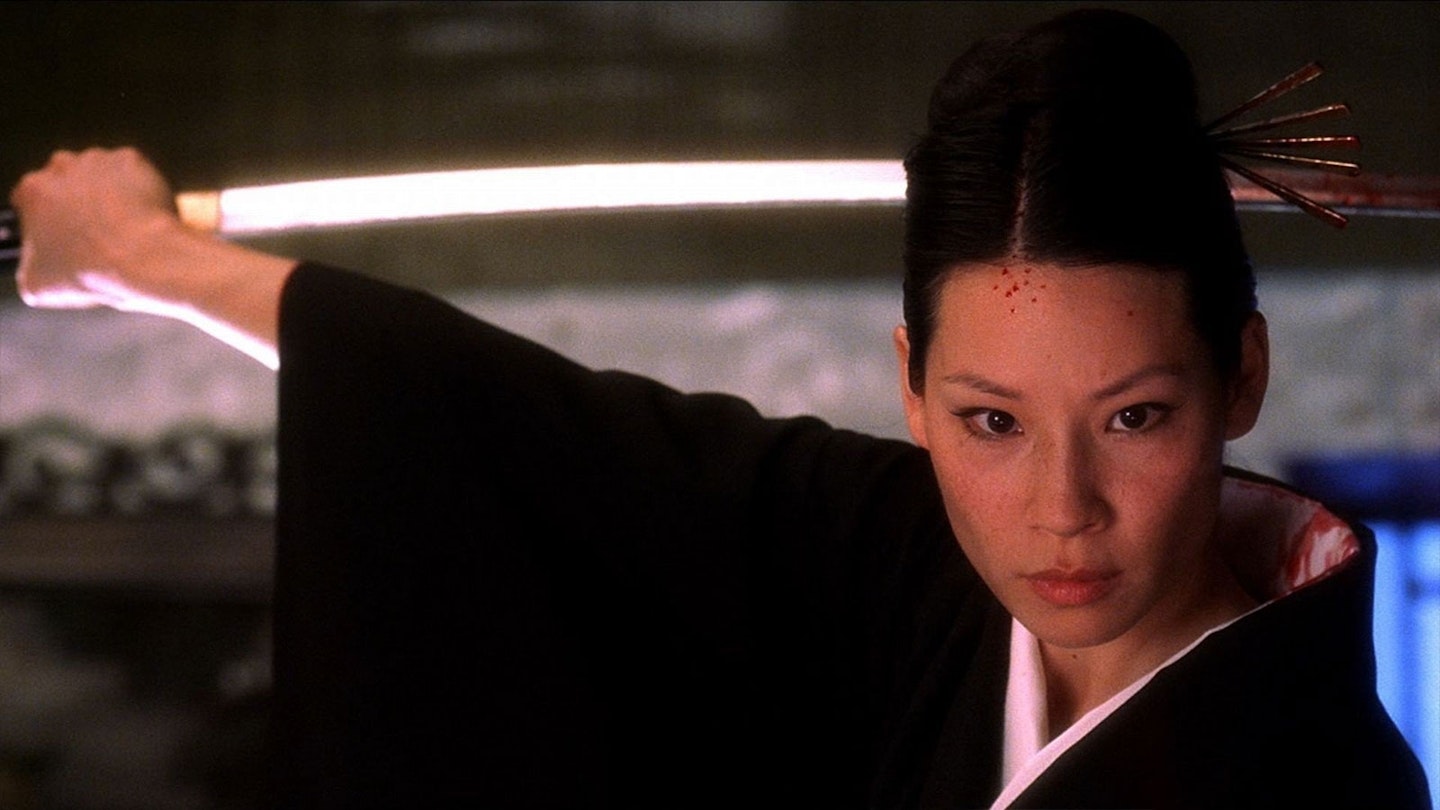 27) O-Ren's monologue
"Now, if any of you sons of bitches got anything else to say, now's the fucking time!" The iconic flourish to end an iconic speech, Lucy Liu's O-Ren Ishii lays down the law to her Yakuza underlings in this extraordinary moment; the tiny flash of a satisfied smirk on the face of her translator and confidante, Sofie Fatale (Julie Dreyfus), says it all. So beloved by Tarantino-heads is this speech that the famous sweary final line has become popular among DJs looking for a killer quote before the 'drop'; the website WhoSampled.com lists 17 songs which showcase the dialogue, including the 2004 hardcore techno anthem 'Now's the Fucking Time', by DJ Paul Elstak.
28) The plane model shots
Whether or not you get that it's a homage to a flight scene in 1968 Japanese grindhouse movie Goke, Bodysnatcher From Hell, the shots of The Bride's plane cruising through a crimson sky are ridiculously cool. Look closely to see a wire running up from the top of the model aircraft, just about (deliberately) visible.
29) The Bride's hand luggage
The Bride proves she's the queen of vengeance and customs as she embarks on her flight home with her freshly-minted samurai sword perched next to her. Keen-eyed viewers will see that other passengers also have carry-on blades nearby. Great for opening bags of peanuts in a hurry.
30) The 'Green Hornet' motorbike ride
We all know Tarantino loves the Green Hornet TV show – not only nabbing the Kato mask for Crazy 88 leader Johnny Mo to wear in Vol. 1, but also taking us back to the set of the show in Once Upon A Time In Hollywood. But his most inspired homage is playing the show's dizzying theme as The Bride drives her motorbike through Tokyo, its trilling trumpet building up the excitement to a fevered pitch as the first film approaches its bloody climax.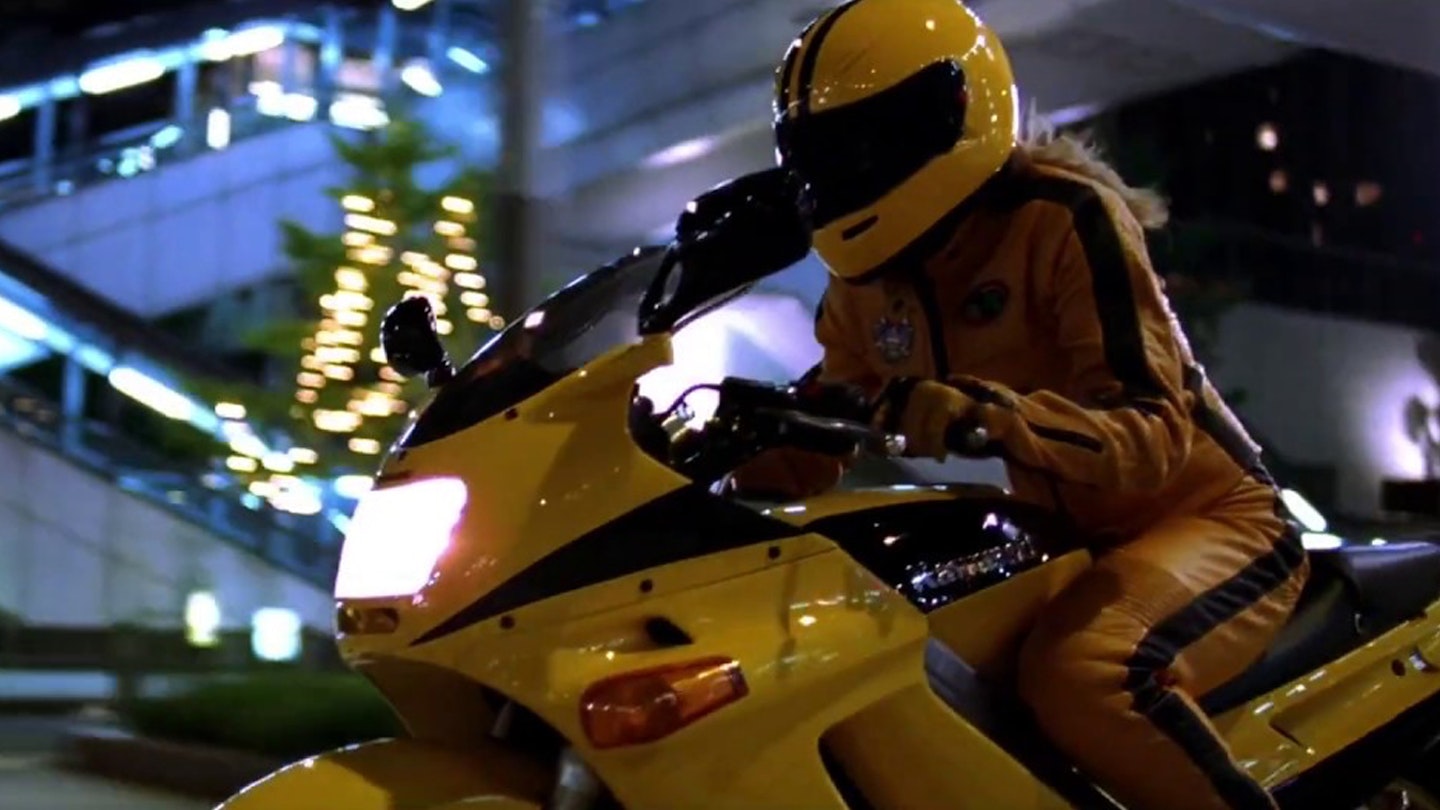 31) The Bruce Lee tracksuit
While an unimpressed Thurman complained that it made her resemble a "banana popsicle", the none-more-yellow tracksuit has become the most iconic visual of the entire saga. It is, of course, a nod to Bruce Lee's lemon jumpsuit from Game Of Death (his final screen performance) which was itself inspired (as legend has it) by a ski suit Lee once borrowed from Roman Polanski. Lee's original get-up was bought at auction by a private collector in 2013 for a cool £100k.
32) The Tomoyasu Hotei needle drop
It wasn't written for Kill Bill (actually penned for 2000 Japanese film New Battles Without Honor Or Humanity), but of all the perfectly-picked needle drops on the film's soundtrack, this one feels like the unofficial main theme. In part, that's because Tarantino deploys it impeccably – providing an ice-cold accompaniment to a shot of O-Ren and her closest associates as they walk down a corridor in slow motion. But it's also because the song itself is as punchy and vibrant as a Tarantino movie: with that booming breakbeat, blasting horn section and squealing guitar solo adding up to an elemental expression of effortless cool. (QT, of course, is the master of the slow-mo cool-guys shot, always set to the greatest song you'd never heard before.) Ever since Kill Bill, 'Battle Without Honor Or Humanity' has become the go-to song to signify bombastic badassery in cinema – or the universally-acknowledged song choice when parodying that very idea too.
33) O-Ren's over-the-shoulder arrow throw
In another life, O-Ren Ishii would have made a killer darts player. On hearing the smallest sound outside her private room in the club, she whips a little throwing arrow out of nowhere, chucks it backwards over her shoulder without even a glance, and forces The Bride to scarper to the rafters. It's the casualness of the throw that makes it.
34) The 5.6.7.8's performance
Are they in time? Not really. Are they in tune? Barely. Does it matter? Not in the slightest. Japanese rockabilly punk group The 5.6.7.8's play up a storm in O-Ren's club – thrashing out original song 'I Walk Like Jayne Mansfield', and covers of 'I'm Blue' and 'Woo-Hoo' (the greatest "woo-hoo"-based rock song since Blur's 'Song 2'). That last number is so super-catchy, no wonder it became another breakout hit for Western audiences. And all because QT once heard their CD playing in a clothes shop in Japan and demanded to buy their copy immediately.
35) The House Of Blue Leaves tracking shot
This is a pure Tarantino flex. Making the most of the massive House Of Blue Leaves set, built in Beijing, his camera establishes the full extent of the space in a near-two-minute tracking shot, exploring it like a gigantic dollhouse while his characters navigate its interiors. It begins with the band, moving behind the 5.6.7.8's as 'Woo Hoo' begins, before following The Bride down a side-corridor – where the camera thrillingly moves from Uma Thurman's shoulders up over her head, giving a top-down view of the kitchen, the hallway, and the bathroom. From there, it tracks Charlie Brown guy as he panickedly walks back along the same corridor and takes beers up the stairs to O-Ren's private room, the camera swooping up on a massive crane to take in the scope of the main hall – before then following Sofie Fatale back down the stairs, through the dance floor, and back into the bathroom where The Bride hears a familiar ringtone. The shot even uses clever lighting changes to offer the audience a window into The Bride's cubicle, all done in-camera. Magic.
36) The Charlie Brown guy
If you can have a guy dressed inexplicably as Peanuts character Charlie Brown in your movie, do. It took a while for Tarantino to cotton onto this fact (Reservoir Dogs dropped the ball with Mr. Brown), but he makes up for it here in style, casting Japanese writer-director Sakichi Sato (who wrote the script for Ichi The Killer) as the Snoopy's-friend-alike.
37) Gogo's Meteor Hammer
It's a hammer. That hits like a meteor. And has whirly bladey bits. Enough said.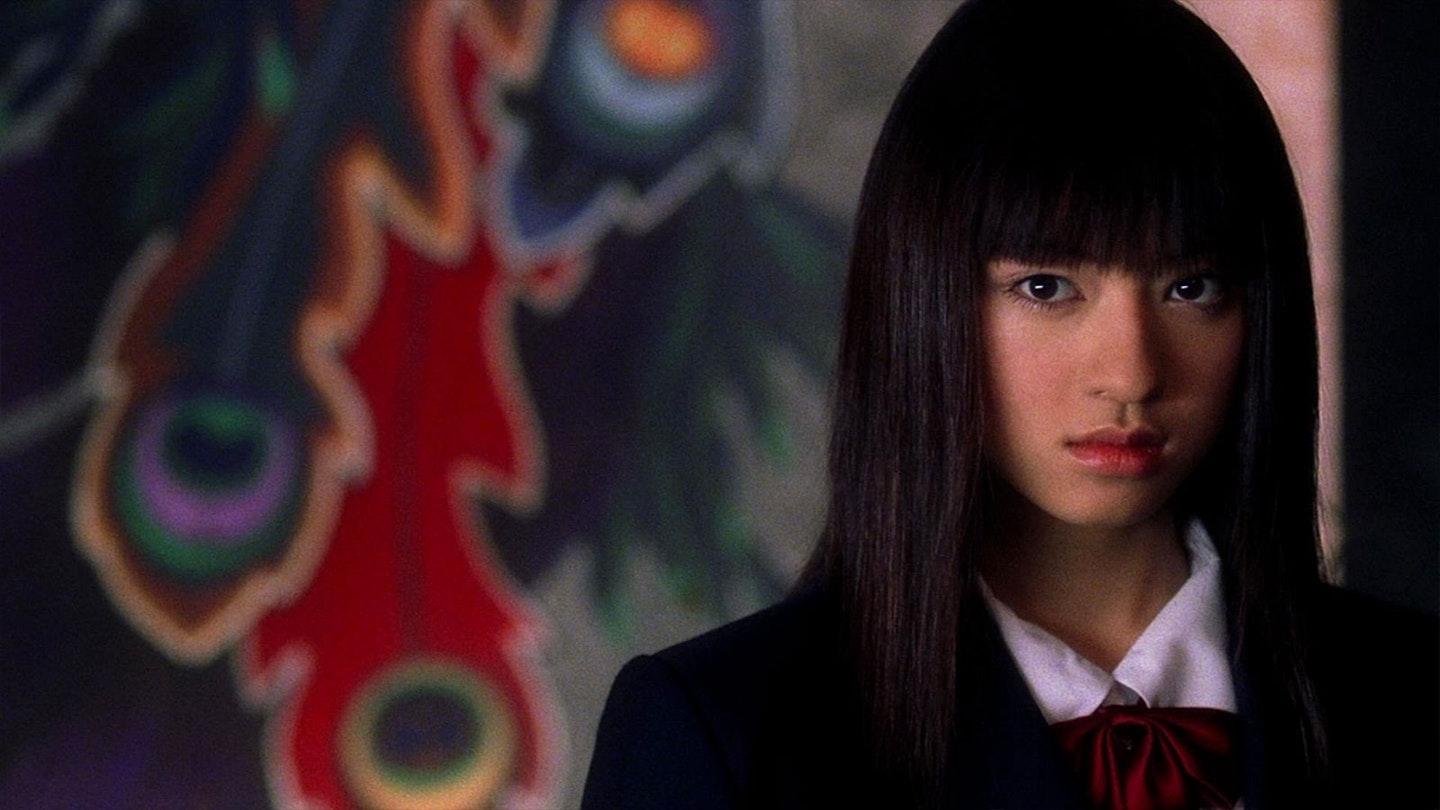 38) The Bride vs. The Crazy 88
Until this point in his career, it wasn't totally clear what Tarantino-directed action might look like. Reservoir Dogs skips the actual heist altogether; Pulp Fiction's setpieces are its extended dialogue scenes; Jackie Brown is all about the hardboiled pulp. But after he deployed (and The Bride dispatched) the Crazy 88 in Kill Bill, it was undeniable: yes, Quentin Tarantino is also an action guy. All of Vol. 1 leads to this orgy of O-negative spillage – before The Bride can even tick a single name off her list, she has to use her freshly-minted samurai steel to take down an entire private army of trained killers. There might not actually be 88 of them, but it's still a tall order.
Tarantino builds up the carnage carefully. Initially, The Bride fights just a few members at a time, merely warming up as her Hattori Hanzo draws first blood. But soon, those revving motorbike engines drone in – back-up has arrived in the form of the full contingent of Crazies, flooding into the House Of Blue Leaves from every angle until our hero is completely surrounded. A buzz of RZA score, a jangle of a swinging chain, and we're off.
What follows is six minutes of dazzling destruction, The Bride setting about taking every gang member down single-handedly. The results are electrifying. At first, it's all about the scale – several 88 members being taken down in a single swipe, lopped limbs causing cascades of blood to cover the dancefloor, chests erupting in crimson showers. And after the switch to black-and-white (more on that below), the violence becomes more freewheelingly loopy: The Bride catches an axe thrown at her and returns the favour, burying it in its owner's head; she gives someone a Joker smile with a swift sword slash; she straight-up splits one poor guy down the middle. Best of all, she teddy-bear-rolls around the floor, the camera revolving with her as she goes, freeing feet from legs as she goes, all to the strains of some retro rock'n'roll.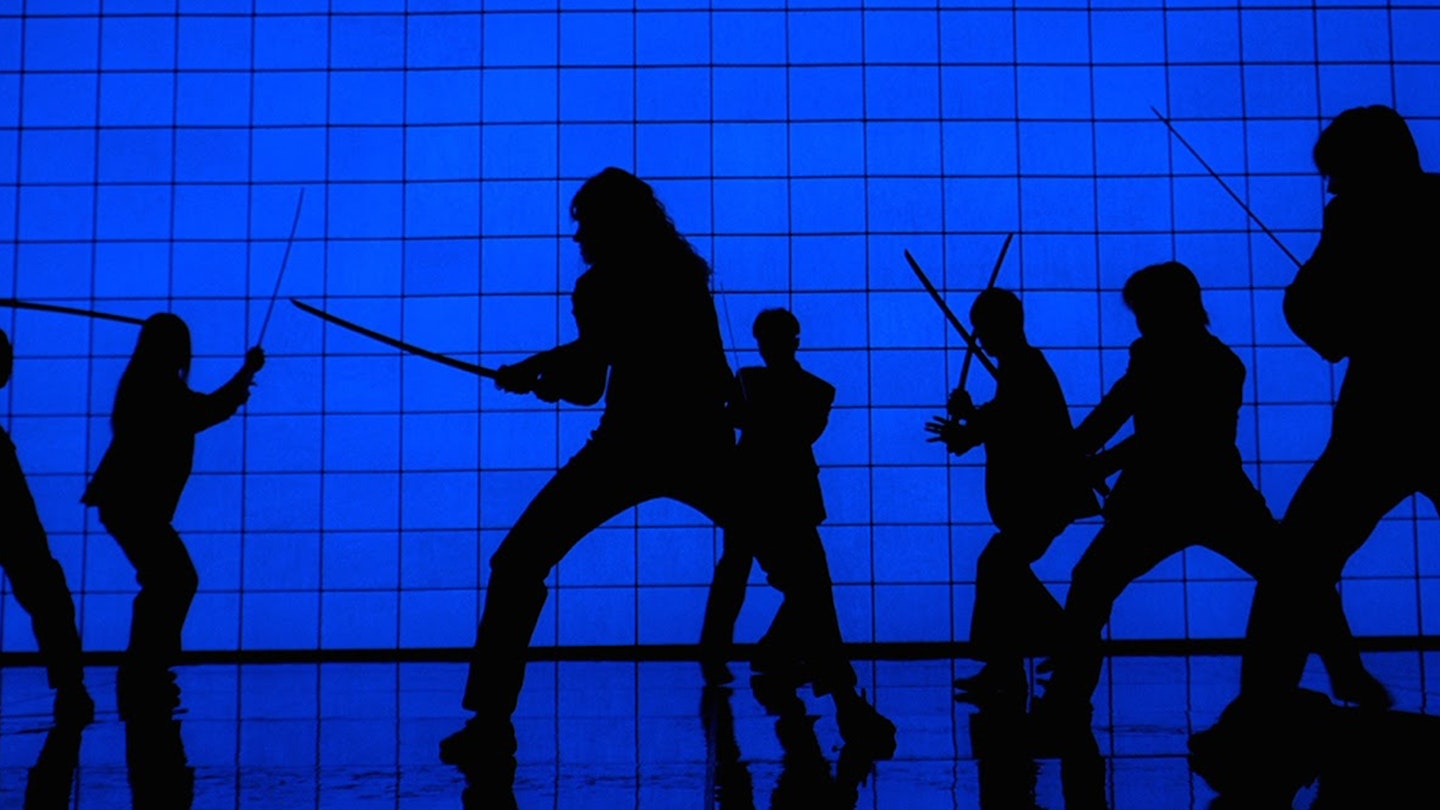 As with his dialogue, Tarantino understands the pace of action as much as anything else. He utilises the club's cavernous interior brilliantly, having The Bride ascend to the upper corridors before making her way back down to ground level, smirkingly pinging a bendy pole back at her attackers in the process – a giddy moment of pure slapstick. After minutes of monochrome mayhem, he switches back to color and delivers a spine-tingling silhouette fight against stark blue in O-Ren's private room. The Crazy 88 fight is only one thing for so long, before it switches gears and delivers something even crazier than the last. And it closes out on a brutally funny gag: revealing the result of The Bride's bloodshed – the entire Blue Leaves dance floor covered in groaning, writhing bodies. "Leave the limbs you've lost," she declares. "They belong to me now."
At the time, this was the sequence that drew cries of moral panic, and had Tarantino dogged in interviews about the effect of violent movies on the public for years to come. Should we really be glorifying this kind of violence? What does it say about us when we enjoy something like this? Well, 20 years later it remains clear as day: it's almost impossible not to enjoy this sequence. It's absolute mayhem, as pure trash, as high art. It's a Tarantino action scene.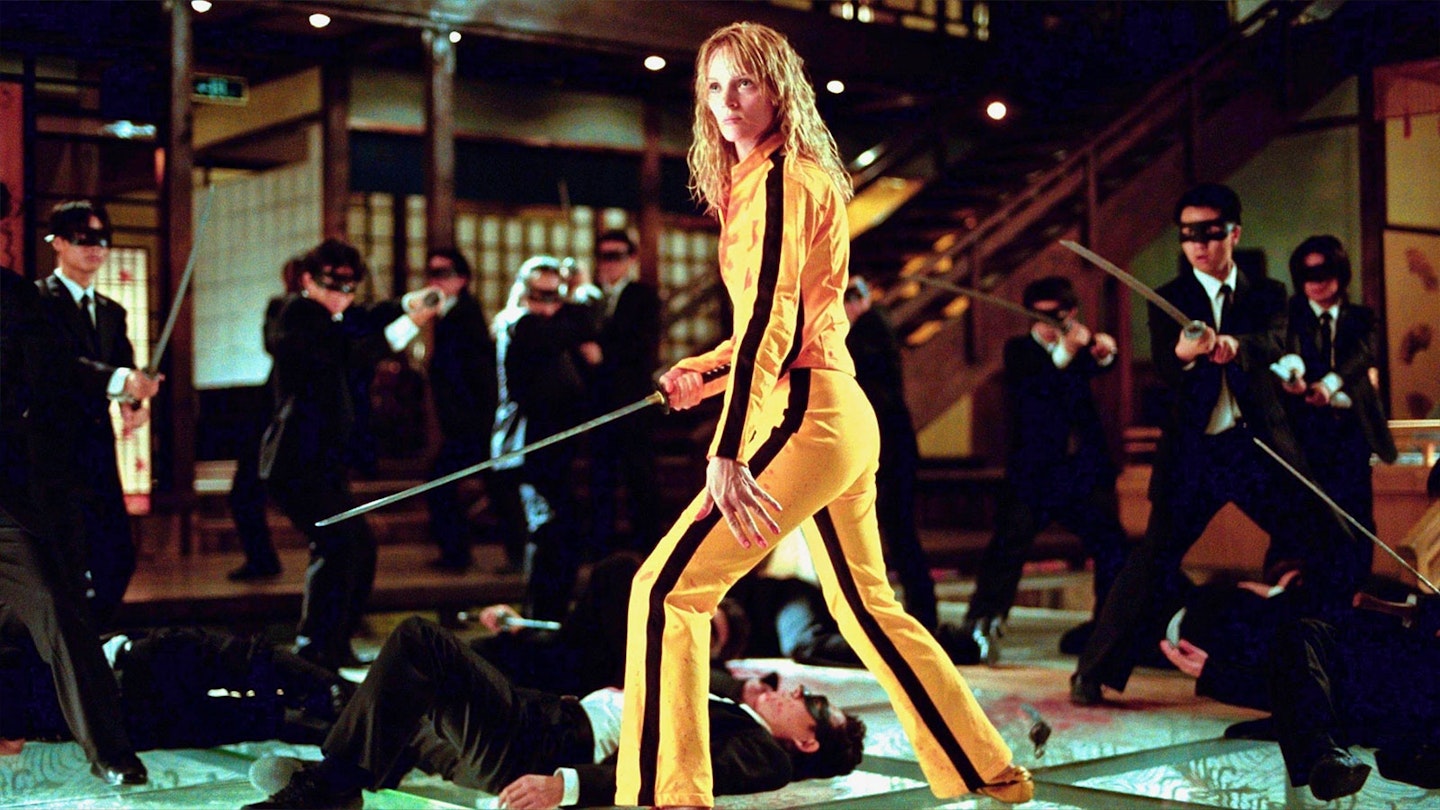 39) The eye-pluck
Plucked eyeball count: 1. In the Crazy 88 fight, The Bride deploys an eye-popping battle tactic – niftily pinching an eyeball straight out of an opponent's head. Ouch. It's also the moment Tarantino chooses to turn the frame to black and white for a while, appeasing the ratings board who was unhappy with the sheer amount of bright-red blood spilled during the film's rippingest, roaringest rampage of revenge. (In Japan, it was released in glorious, terrible full-colour.)
40) Zoë Bell's stunt work
Think Uma Thurman kicked ass in Kill Bill? She did – but as her stunt double, Zoë Bell did the majority of the actual ass-kicking. Search YouTube for 'Zoe Bell in Kill Bill 1 fight scene' to see a glass bookcase smashed onto her and she barely flinches. Before then hurling herself head-first into a huge wall-mounted glass framed photo. Kill Bell? Not likely. (No wonder Tarantino built the finale of his next feature, Death Proof, around her daring stunt work, with Bell playing a fictionalised version of herself.)
41) "Go home to your mother!"
This! Is what! You get! For fuckin' around with Yakuzas!
42) The snowy garden
The House Of Blue Leaves' private garden looks properly gorgeous – so crisp, so calm, so well-manicured. Ideally you'd want to enjoy some ramen there, or a nice warm saki while you take in the views. The Bride and O-Ren aren't so lucky – it's the place for their final stand, the inviting environs and lazily-falling snowflakes providing the backdrop to a sword-clashing duel. One of Tarantino's biggest inspirations for Kill Bill was 1973's Japanese revenge story Lady Snowblood (he charged his cast and crew to watch it while filming), and beyond O-Ren being styled after Meiko Kaji's Yuki, this is its most overt homage: two ladies, lots of snow, and plenty of blood.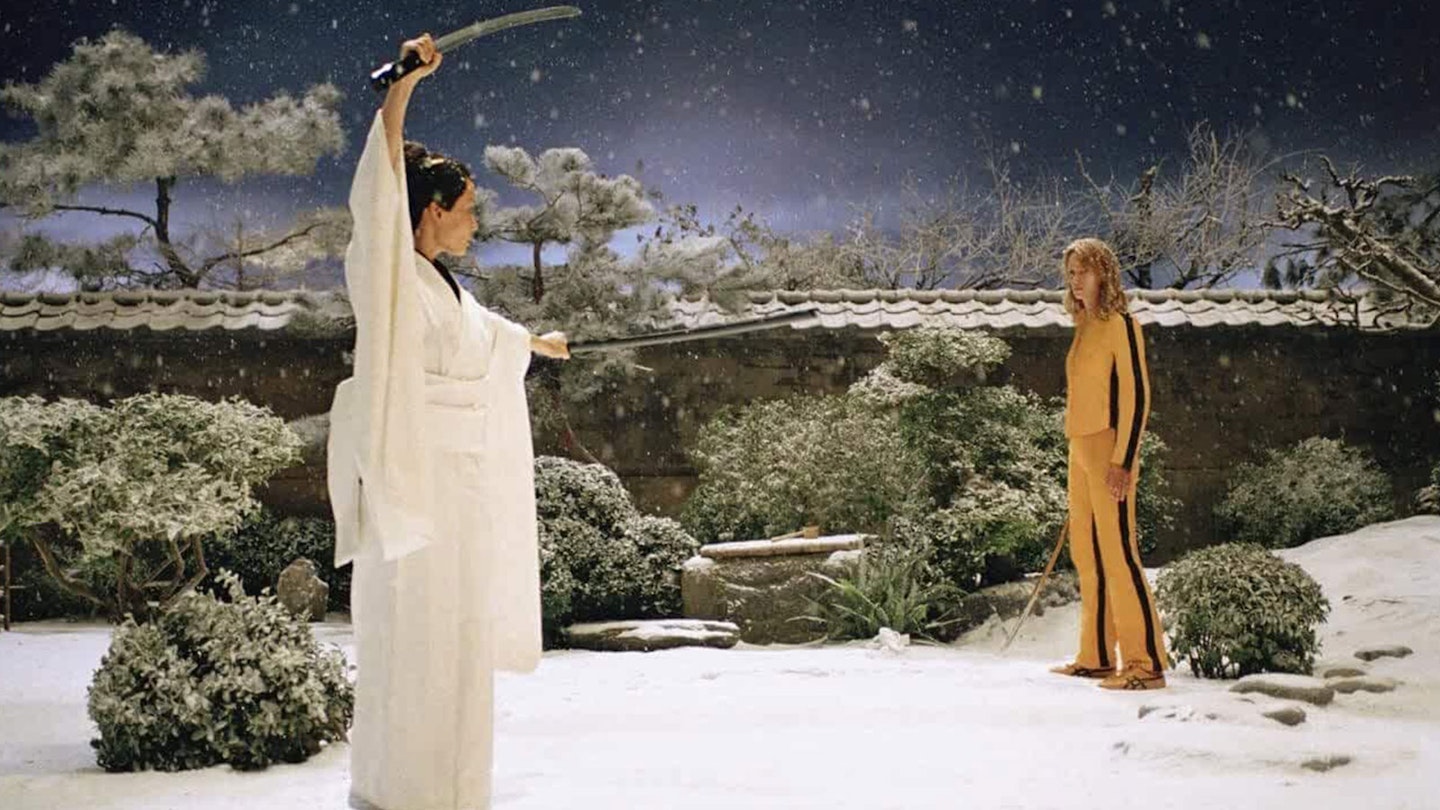 43) The scalping of O-Ren
The moment we truly learned how sharp a Hattori Hanzo sword is. Wounded and bleeding, The Bride makes a final stand, takes a swipe at O-Ren, and slices her scalp clean off – her hair whooshing through the air until it falls, unceremoniously, into the snow. Cut to O-Ren, still standing, visibly shocked, her brain exposed to the crisp Tokyo night sky – an image that's grotesque, cartoonish, comical, and pitiful all at once. "That really was a Hattori Hanzo sword," she gasps. No shit.
44) The rug-pull cliffhanger
OK, so Tarantino never wanted it this way. The original plan was for Kill Bill to be one epic film, until the studio declared it needed to be sliced in two. And so, the filmmaker topped off the astonishing all-action finale with a twist reveal that originally wasn't supposed to be unveiled until the end of the story: that The Bride's child is actually alive. Dare we say… it's better like this? It's an emotional side-swipe for the audience (not for The Bride, who isn't yet privy to this information), and even on a rewatch immediately has you reaching for the remote to press play on…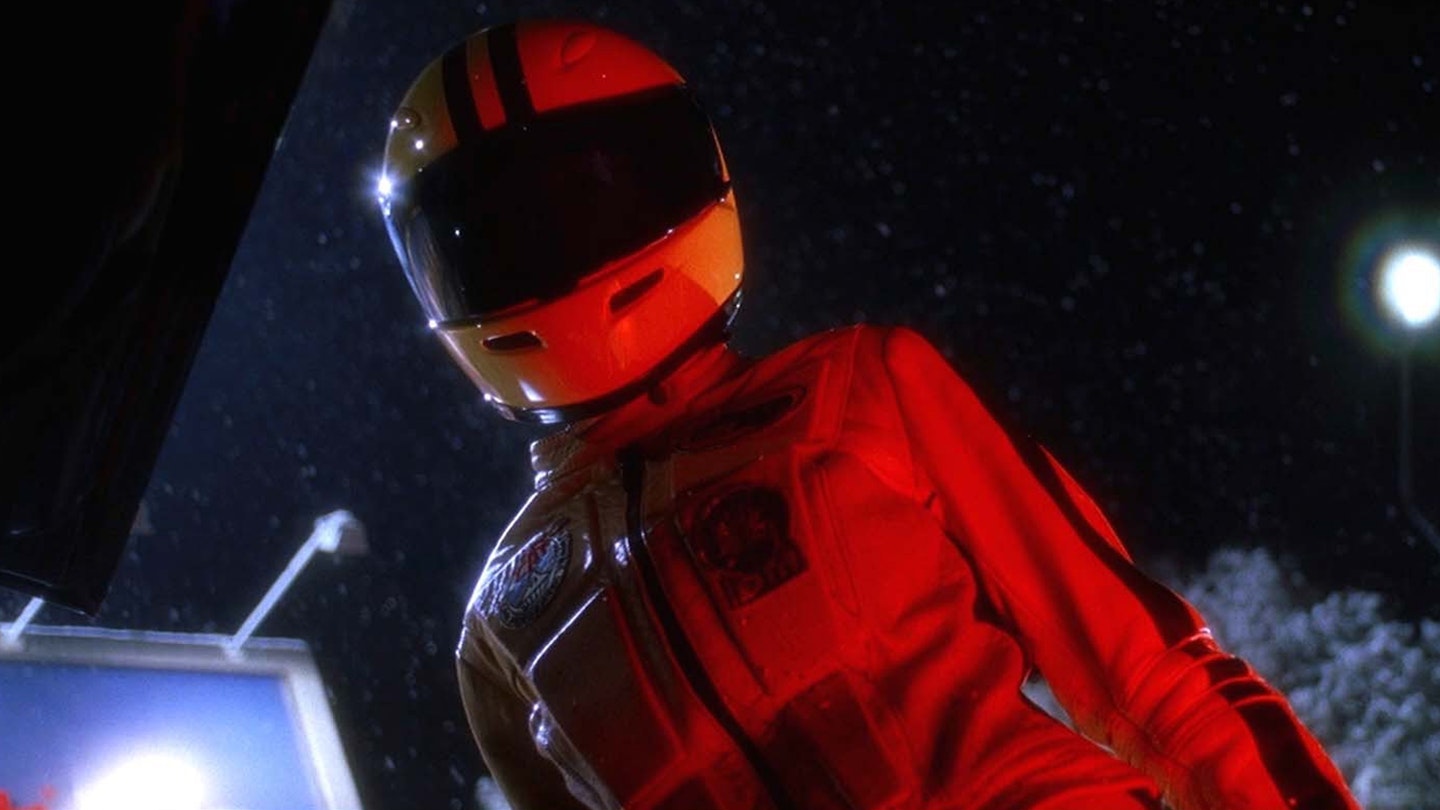 KILL BILL, VOL. 2
45) The Ennio Morricone intro
Tarantino has always loved legendary Italian composer Ennio Morricone, who appears throughout his filmography (Morricone would go on to win his only competitive Oscar in 2016 for The Hateful Eight). The opening of Vol. 2 is soundtracked by 'A Silhouette Of Doom', a short piece of music – less than three minutes long – which was originally written for the 1966 Burt Reynolds-starring Spaghetti Western Navajo Joe. But with its brooding honky-tonk piano, orchestra stabs and suspenseful horns, it seems tailor-made for Kill Bill.
46) The Bride's fourth-wall-breaking address
"Looked dead, didn't I?" And so, The Bride returns – speaking directly to the audience before continuing what she knowingly refers to as her "rip-roaring rampage of revenge" (even acknowledging that phrase's prominence in Kill Bill's marketing). Tarantino has always been a formally playful filmmaker, but this kind of theatrical flourish is what makes him so great – having his heroine welcome us back to her story, and letting the monologue itself do most of the work. Shot in moody monochrome, Thurman delivers it with an intense conviction that's captivating, the camera slowly pulling in the entire time until the light falls on her eyes in just the right way, and she delivers the killer finale: "And when I arrive at my destination… I am gonna kill… Bill." Roll title!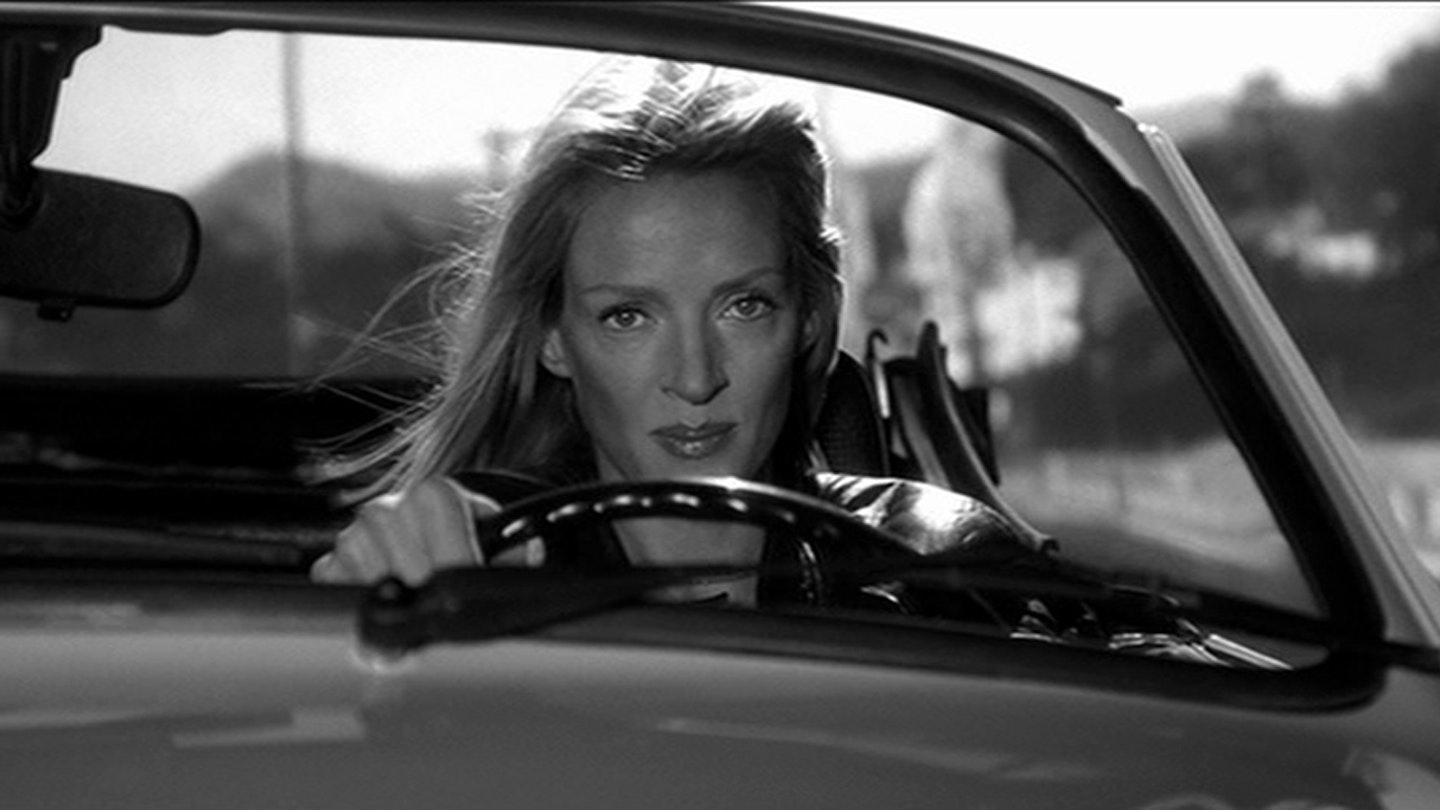 47) The Robert Rodriguez-assisted soundtrack
From RZA to Rodriguez, the musical baton is handed over. QT and RR have always had a close relationship as filmmakers (which would continue most overtly into Grindhouse), and given his propensity for guitar-twanging, Rodriguez was Tarantino's pick to oversee the score – numerous needle-drops aside – for Vol. 2.
48) The full Two Pines chapel sequence
Before Vol. 2 propels forward into the rest of The Bride's tale, it first looks back. Until this point, we've only seen snippets of what actually happened at her wedding – or, as it's revealed, technically her wedding rehearsal. We meet her none-more-'00s husband-to-be Tommy, her cheery female friends (who feel like the prototype for the girl groups in each half of Death Proof), and get a truer sense of what's going on: even to Tommy, The Bride is lying, going by the name 'Arlene'. She's trying to escape her old life, and her old partner, in a proposed marriage that feels doomed even before the massacre begins.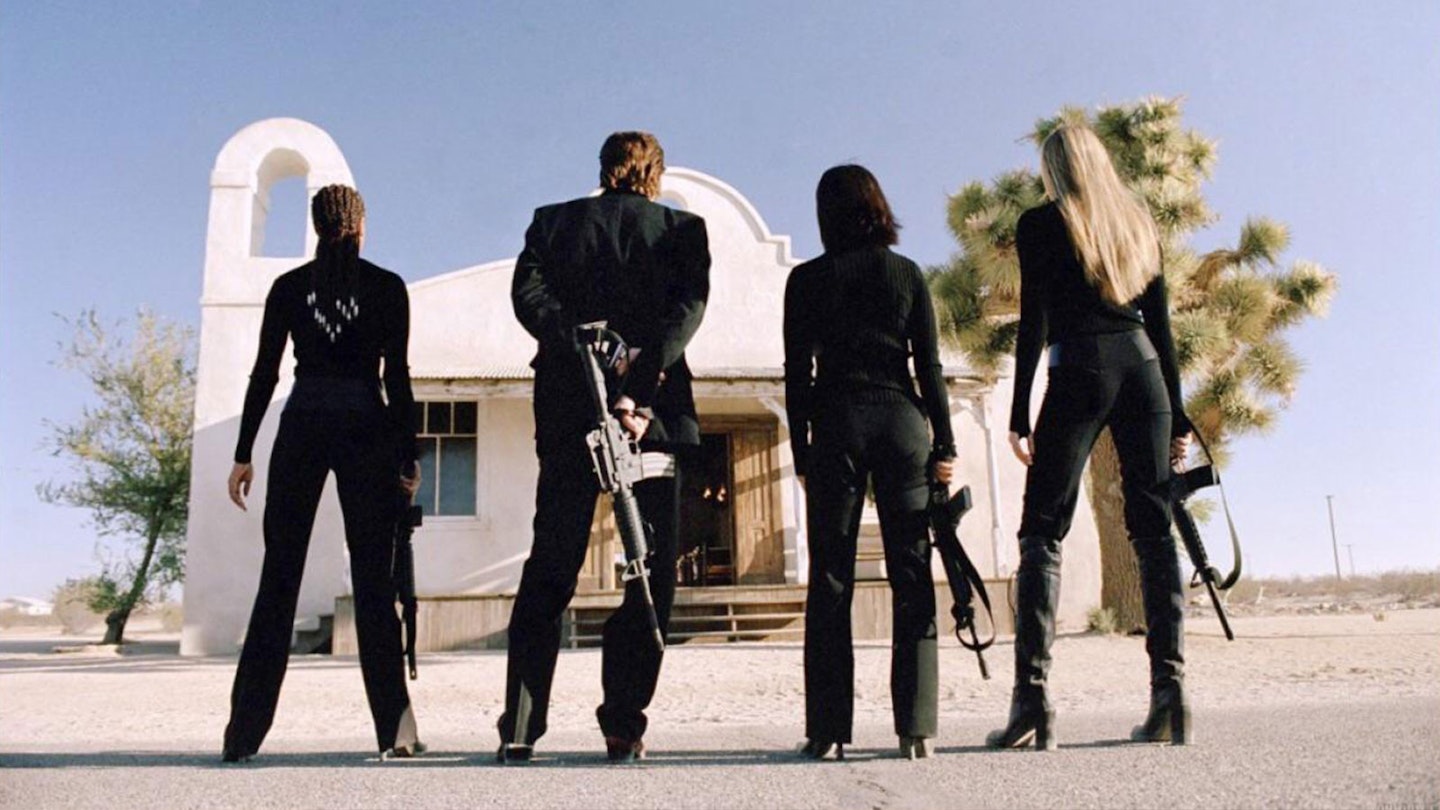 49) Samuel L. Jackson's 'Rufus'
Most notable in the Two Pines scene? An appearance from QT go-to Samuel L. Jackson. When you absolutely, positively have to cast the organ player in the room, accept no substitutes. You barely see his face, but that is him – an important one to remember when 'How many Tarantino films does Sam Jackson appear in?' comes up on a pub quiz.
50) The full Bill reveal
Given that there are two films effectively named after him, Tarantino holds back a considerable amount of time before we actually meet Bill. In Vol. 1,  we hear his voice, and we see his hand playing with a samurai sword. But in Vol. 2, the Bill comes due. It's out the front of the Two Pines chapel that we meet him properly – and he makes quite the mysterious entrance, somehow managing to play a gigantic bamboo flute with palpable menace.
51) The Bride's record shop job
Before meeting Tommy, The Bride was a master international assassin. After meeting Tommy, she works in a record shop sorting through stacks of used vinyl. Somehow, it feels right that these are the only two career paths in a Quentin Tarantino movie.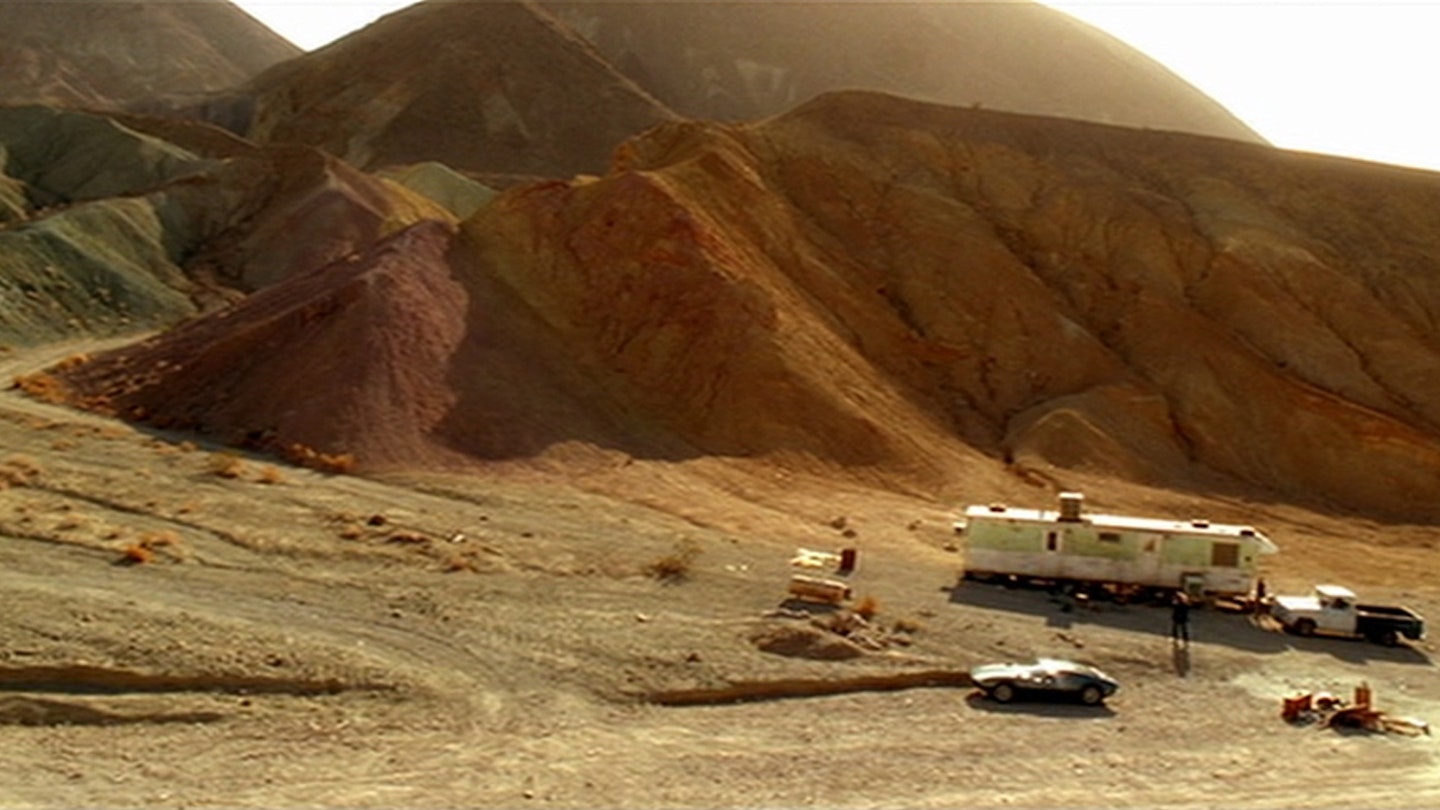 52) The Western flavour
Another reason why Kill Bill actually works neatly as two movies (though Quentin, if you're reading this, we're dying to see The Whole Bloody Affair cut): if Vol. 1 is his 'Eastern', Vol. 2 is his first Western. Once the chapel flashback is done with, the rest of the film heads out into the desert – all wide mountainous vistas, cruel fates, dangerous creatures, and cowboy hats. It's a milieu of which Tarantino is clearly enamoured – from here, he ploughed further into Western tropes with Django Unchained, took them to chillier climes in The Hateful Eight, and channelled his fascination with the genre into much of Once Upon A Time In Hollywood too.
53) Budd's cowboy hat
Next on the hit-list: Budd. Michael Madsen's former hit-guy is a sad-sack embodiment of the American west, eking out his days in a lonely trailer, bouncing at a local bar, and hawking priceless swords to get by. His character design reflects that perfectly – not just the yeehaw hat, but the little earring and the floppy mullet. It's an excellent and terrible look, all at once.
54) "That woman deserves her revenge…"
"...and we deserve to die." What a line.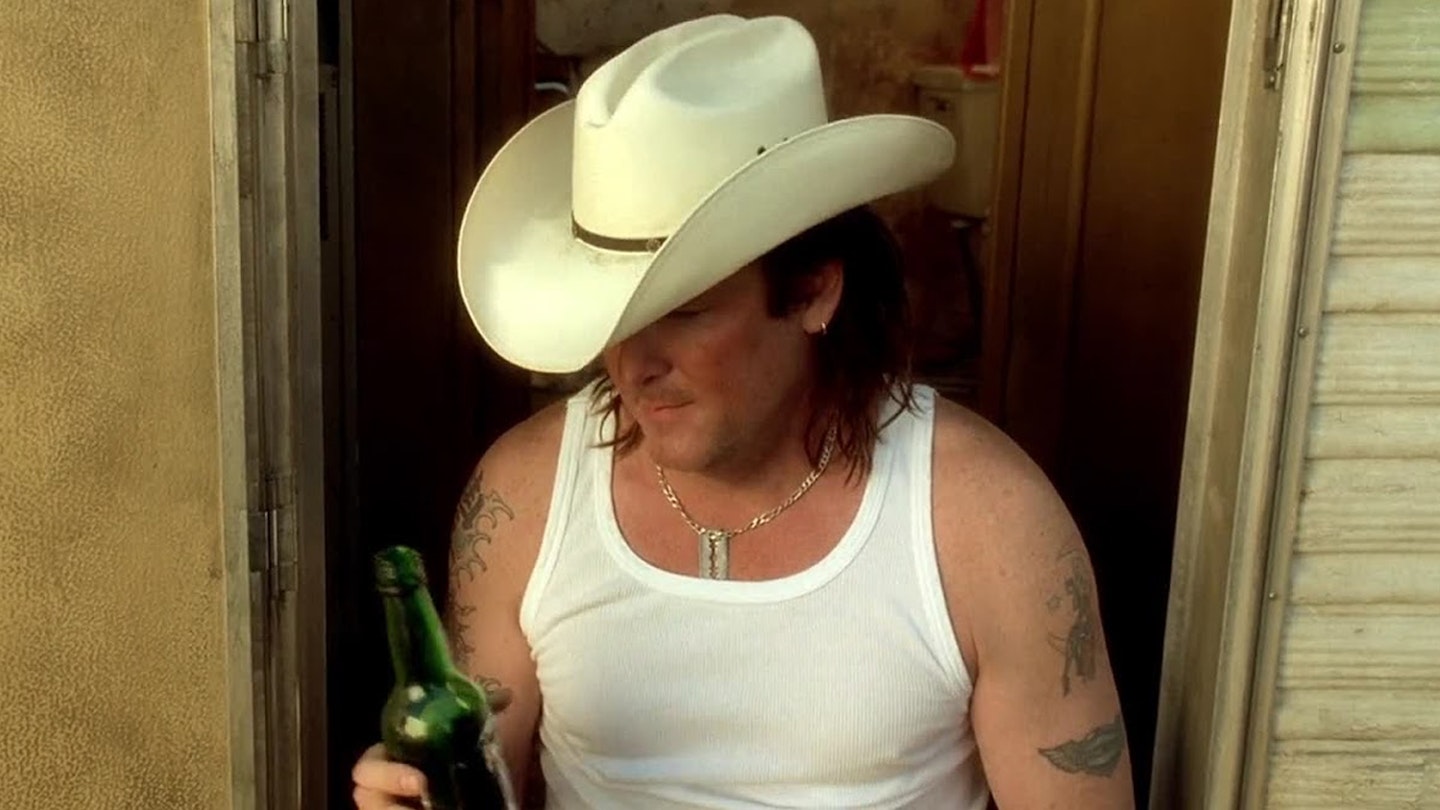 55) The thunderous shotgun blast
Another one for the brilliantly cartoonish tenor of violence in Kill Bill. Sure, a shotgun is a powerful weapon. But when Budd mercilessly fires a round into The Bride's chest (a rock salt round at that – ouch!) as she bursts into his trailer, she goes absolutely flying – knocked back several feet by the sheer impact. That's gotta sting.
56) The Reservoir Dogs easter egg
Conjuring up the idea that there are multiple people who look like Michael Madsen in the same universe, lending each other receptacles for flammable liquids, the red gasoline can in Budd's trailer is identical to the one brandished by the cop-tormenting Mr. Blonde. Unleaded to the left of me, diesel to the right, here I am, stuck in the middle with fuel.
57) The 'Budd twang' guitar
It's not on the official soundtrack album for some reason, but one of Robert Rodriguez's most delectable original music contributions is a piece known as the 'Budd Twang' – a deliciously fuzzy guitar riff, underscored by strings that echo Nancy Sinatra's 'Bang Bang'.
58) 'Paula Schultz'
Pour one out for poor Paula, unceremoniously dug up by Budd and fellow gravedigger Ernie to make way for The Bride. (That said, she lived from 1823-1898, according to her tombstone – not a bad lifespan for the time.)
59) The Bride's burial
While Tarantino's never made an out-and-out horror, he's flirted with the genre several times. And The Bride being buried alive is one of his most nerve-shredding sequences – the hammering of the nails, the light decreasing with each thump, the panicked breathing, until we're left in total darkness. And then, the horrifying sound of earth being piled on top of the coffin. Anyone else suddenly feeling short of breath?
60) "Once upon a time… in China"
Decades on, this one rings with even more meaning. When Bill recounts Pai Mei's history, he begins with a fairytale phrase that can't help but reverberate through QT's filmography, right up to 2019's Once Upon A Time In Hollywood. It's a classic narrative trope for a reason – a stellar way to begin telling a mythical story.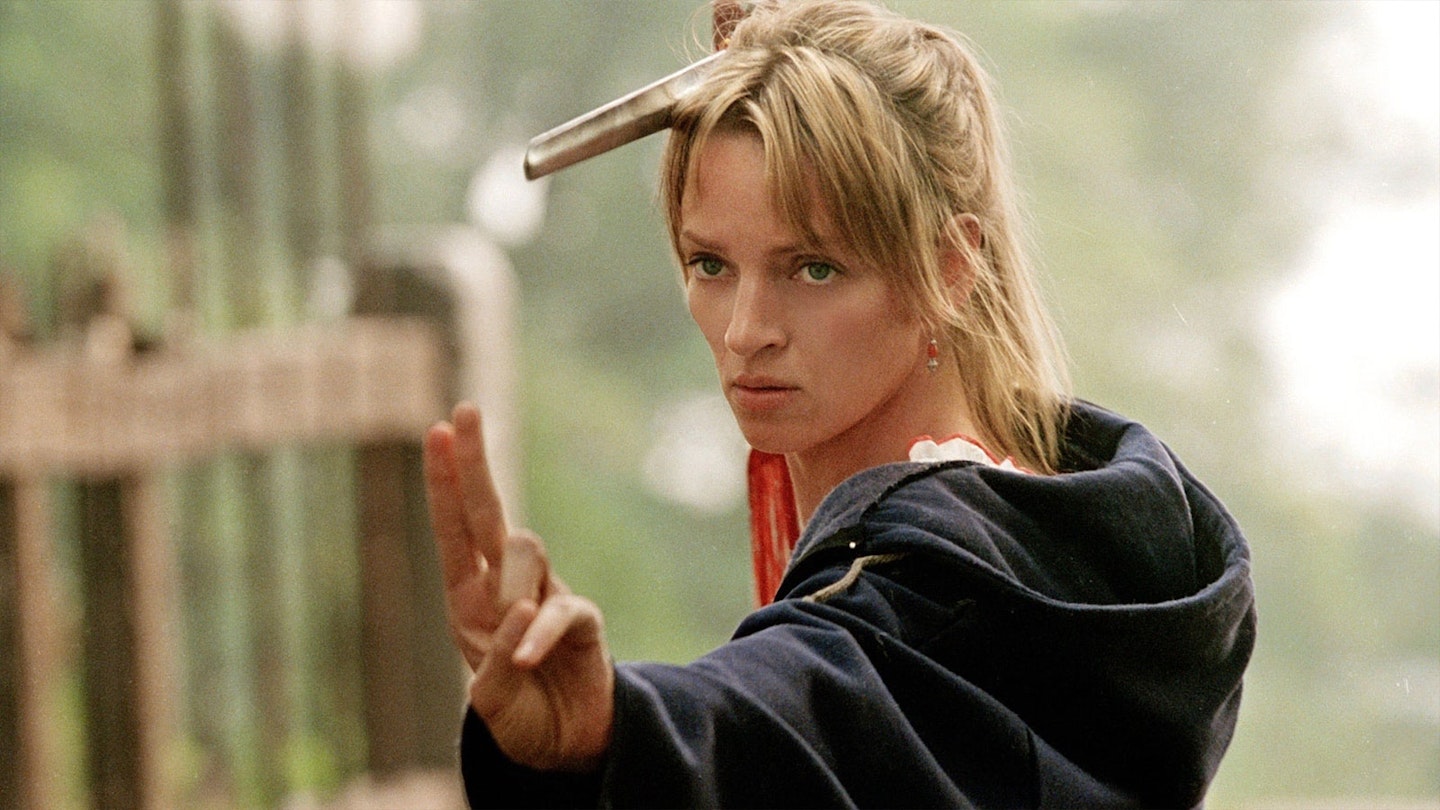 61) The Pai Mei crash-zooms
In a brief reprieve from the Western vibe of Vol. 2, Tarantino goes back East to show us The Bride's tutelage under the fearsome facial hair of kung fu master Pai Mei – and in doing so, he indulges in more wild camerawork, homaging legendary martial arts cinema with a giddy amount of crash-zooms whenever Pai Mei so much as moves. Our favourites? The ones where the camera needs to swivel a touch to keep focus on the right element of the frame – the results are so kinetic, so lovingly hand-crafted, and so well-tuned for selling The Bride and Pai Mei's… er, fractious relationship.
62) Pai Mei's swooshy beard
He's the master of not only the 3-inch punch, but the 20-inch whiskers. Snow-white, luxuriant and thoroughly aerodynamic, Pai Mei's beard is mesmerising — it's no wonder he keeps stroking it. If anyone else tried to touch it, mind, it would probably defend itself with lethal force.
63) Pai Mei's flicky eyebrows
Yes, they deserve their own entry. The beard is one thing – but those brows are majestic. The insane volume, the distinctive shape, the refusal to bend to the laws of physics… is he hairspraying those things or what?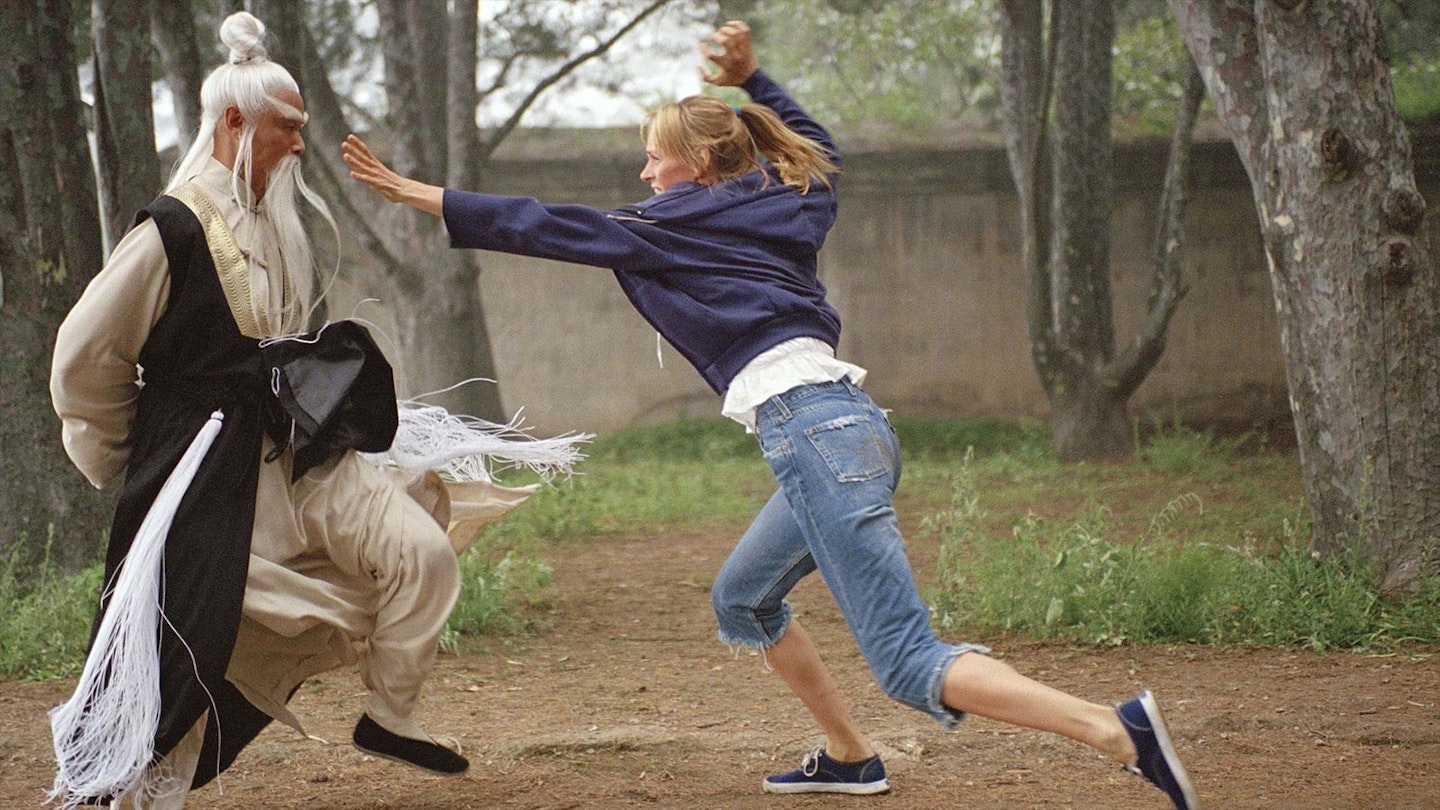 64) The Bride vs. Pai Mei
We're just gonna say it: training with Pai Mei does not look fun. There's lots of being called pathetic, lots of being laughed at (in a hilariously cruel guffaw at that) – and he's insistent on beating the crap out of you before you even begin. So The Bride learns, as she faces off against him in Kill Bill's most old-school kung-fu-movie sequence – you can hear Tarantino almost cackling with glee as he gets to indulge in all kinds of wild one-on-one wire-work and boom-pow sound effects. Take the moment Pai Mei slams our hero to the ground and does a full cartwheeling flip over her in one fell swoop. Or the way he leaps into the air, and lands with both feet on her samurai sword. ("From here you get an excellent view of my foot!" he smirks before booting her in the face.)
It's a fitting level of mastery for a character not only drawn from the Shaw Brothers films Tarantino was inspired by – appearing as the antagonist in Executioners Of Shaolin, Abbot Of Shaolin and Clan Of The White Lotus – but based on a quasi-mythological historical figure. Pai Mei, aka Bak Mei ("white eyebrows", a moniker well-earned by Kill Bill's version), was one of the legendary 'Five Elders Of Shaolin', and a key figure in the creation and evolution of martial arts – even if it's debated how real he ever was. Think of him as the Robin Hood of beating people up.
In Kill Bill at least, he's real – and real mean at that. "Your so-called kung-fu is really quite pathetic!" he taunts The Bride, before taking their brawl up a notch. The coolest move? Catching her foot in his crotch, and somehow using that to flip her through the air. The fight's accompanying music is Isaac Hayes' theme from Three Tough Guys; Pai Mei proves he's at least three tough guys in one.
65) The training montage
"Since your arm now belongs to me, I want it strong!" Forget the kindly "Wax on, wax off" teachings of Mr. Miyagi – training under Pai Mei looks brutal. But hey, it gets results. This is masterful montaging from QT – showing the sheer pain of learning Pai Mei's powerful three-inch punch, the exhaustion of carrying those pails of water up the steps over and over again, and the swift satisfaction of nailing those Eagle's Claw kung fu moves. The stark red silhouetted shots of The Bride and her teacher moving together in perfect harmony remain a joy to watch.
66) The coffin breakout
"It's the wood that should fear your hand, not the other way around," proclaims Pai Mei in the flashback. A little while later, we're seeing The Bride making these words a reality — as she jabs her way out of the coffin, the pine looks downright panicky. The catharsis as Ennio Morricone's rousing 'Il Mercenario' swells: her high-speed ascent through what seems like 100 metres of soil. Fun connection for Chuck Norris aficionados: in Lone Wolf McQuade, Norris has to escape his own underground tomb, pouring beer on his head in the process, before battling Bill himself, David Carradine, in a kung-fu showdown.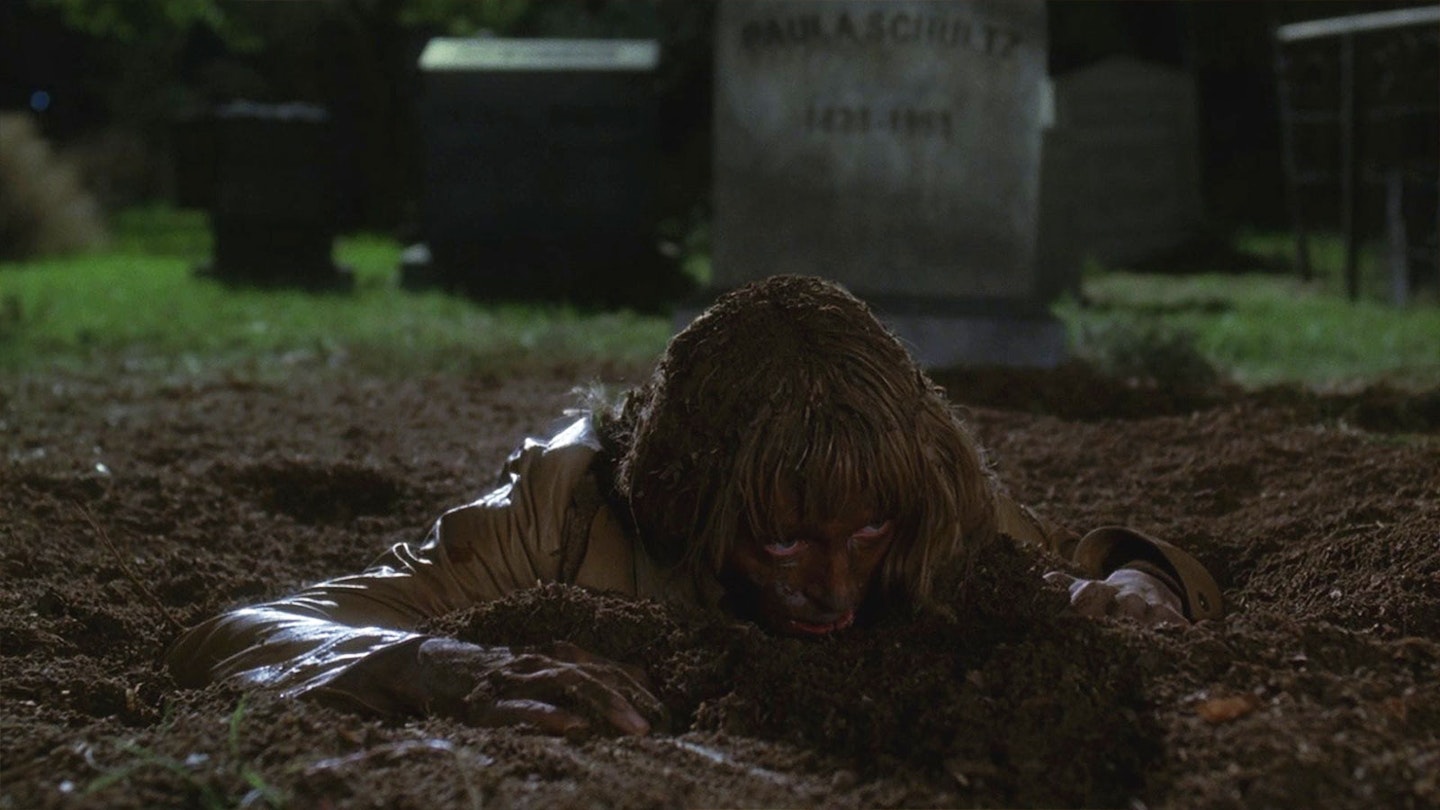 67) "May I have a glass of water, please?"
The only thing that can possibly be said after The Bride claws her way out of a grave, stumbling into a diner while still covered head-to-toe in soil. The look on the server's face is priceless.
68) The betrayal of Budd
None of us saw it coming. Kill Bill is so focused on The Bride's quest for revenge – ticking the Deadly Vipers off her list one by one – that you don't expect them to start taking each other out, too. But Budd's greed over the Hattori Hanzo sword proves too much, and Elle takes him out before The Bride even gets a chance. All with a little help from…
69) The Black Mamba
Like its human counterpart, The Bride, the Black Mamba snake is – Elle Driver informs us – 'death incarnate'. Cue much carnage when Elle lets one loose in Budd's camper. "Pretty cool, huh?" (Side note: is there a deleted scene where we see how exactly Elle gets the snake into the money-filled suitcase? We'd watch it.)
70) The 'Beatrix Kiddo' name reveal
Finally! After all those beeped name-drops and obfuscations, it's Elle who tells us The Bride's (or, Black Mamba's) real name, hinting at the real woman behind the mythological titles. That said, 'Beatrix Kiddo' is an undeniably pulpy moniker, one that feels almost hilariously childish (maybe it's the 'kiddo' factor) given the damage we've watched her deal out across three brutal hours. It's accentuated by one of the film's wildest stylistic flourishes – which, in Kill Bill, is really saying something – with Tarantino cutting away to a primary school morning register with grown-adult Uma Thurman in pigtails, accompanied by a cartoonish record-scratch sound effect. "Beatrix Kiddo, here!" So silly, but so great.
71) The flying feet
At this point, you know to expect shit to go down every time a door opens in Kill Bill. This time, it's Elle opening the door of Budd's camper, and the vengeful Beatrix on the other side. Cue a shot locked to Kiddo's feet (oh, Quentin) as they fly through the doorway, directly into Elle's chest.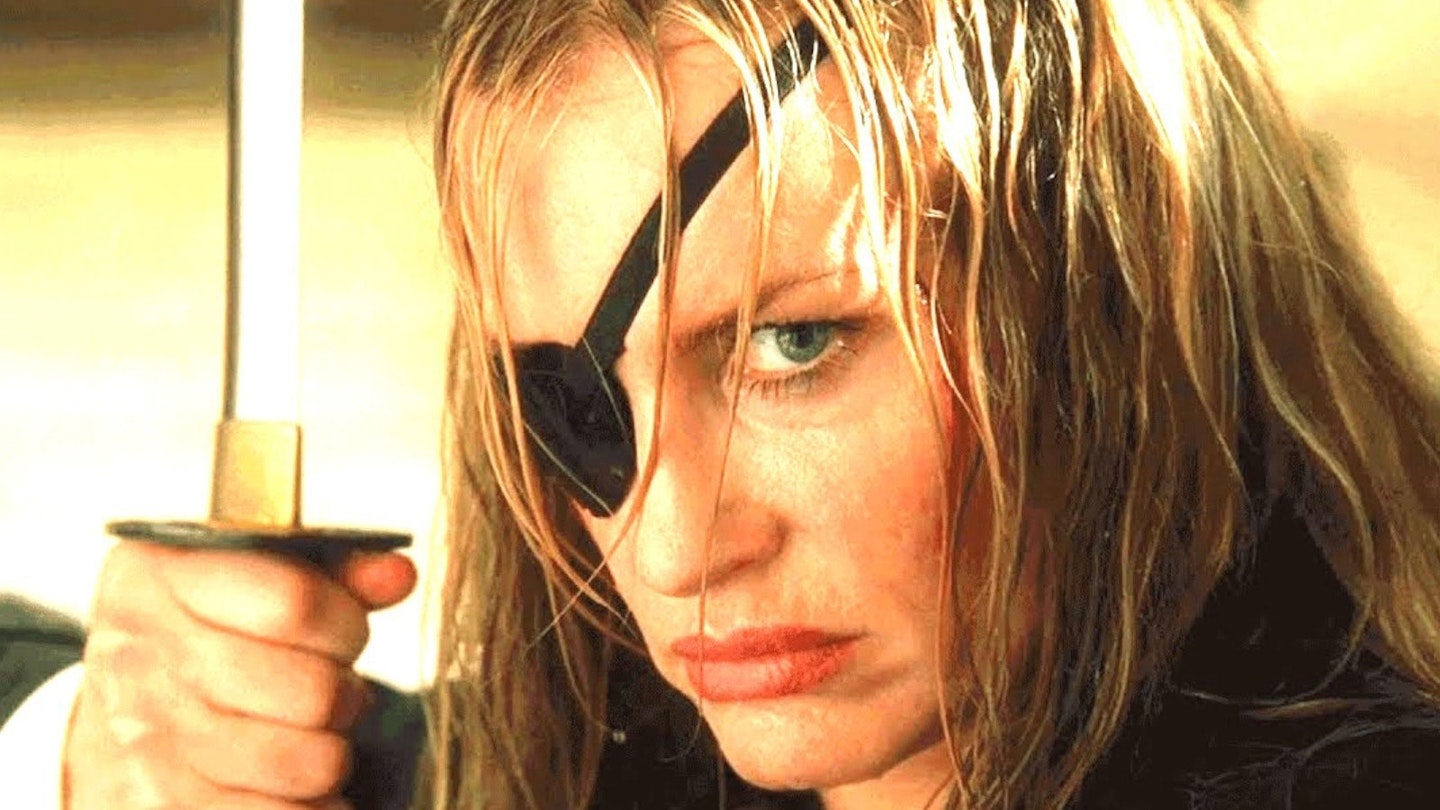 72) The Bride vs. Elle Driver
Of all the fights in Kill Bill, the Crazy 88 brawl is the biggest, the Pai Mei flashback is the funniest, and the O-Ren face-off perhaps the coolest (or would that be Vernita Green? Or Gogo? Or… we could go on). But Beatrix vs. Elle is the most vicious, a ferocious scramble to the death in the cramped confines of Budd's trailer – a frantic ballet of blows imbued with a Looney Tunes kineticism and rocket-fuelled by rage. These two hate each other. You get the sense that most of the Deadly Viper crew were simply being led by Bill's commands. But for Elle it's personal – it's clear that she, now, has a more intimate relationship with Bill. And while she claims to "respect" our hero, as she tells her while coma-bound in Vol. 1, the animosity is off the charts. They fight so hard that they literally kick each other into a split-screen.
There are two key characteristics that make the Beatrix vs. Elle fight so thrilling. First, it's the formidable pace – hit after hit after hit, attack, counterattack, counter-counterattack. They barely have a second to breathe. Neither do we. Secondly, it's the invention – every item in Budd's abode becomes a weapon: the whip of a TV aerial; a splashed tin of tobacco goo ("Gross!"); a floor lamp to the face; a dunking into the toilet bowl; a string-twanging acoustic guitar swung through the air. And beyond all the ingenuity, there's killer kung fu too (obviously). It's impossible not to cackle when Elle attempts a flying-kick at The Bride in slow-motion, only to be caught in mid-air and slammed through a wall.
This fight makes it official: amid Kill Bill's roster of stellar supporting characters, Elle Driver easily ranks in the upper echelons. Daryl Hannah attacks the role with such relish, dealing out her dialogue so deliciously. "That's right!" she cackles after admitting she poisoned Pai Mei, before purring: "I killed your masterrrr." We'd say she's too iconic to die. The Bride, though, disagrees.
73) The other Hattori Hanzo sword
You know what they say: if you can't express it in words, express it with a sword. Or, even better, a sword engraved with words: "To my brother Budd, the only man I ever loved", writes Bill. Awww. (Be right back, we're just off to the samurai sword section of Hallmarks.)
74) The other eye-pluck
Plucked eyeball count: 2. As it turns out, Elle Driver's missing eye is courtesy of Pai Mei himself. "I called him a miserable, old, fool," she brags. Yeah, that ought to do it.
75) "Bitch, you don't have a future"
Ding, ding, ding! OK, this is the coldest thing anyone's ever said. (The Bride, to Elle Driver, just before delivering her final move.)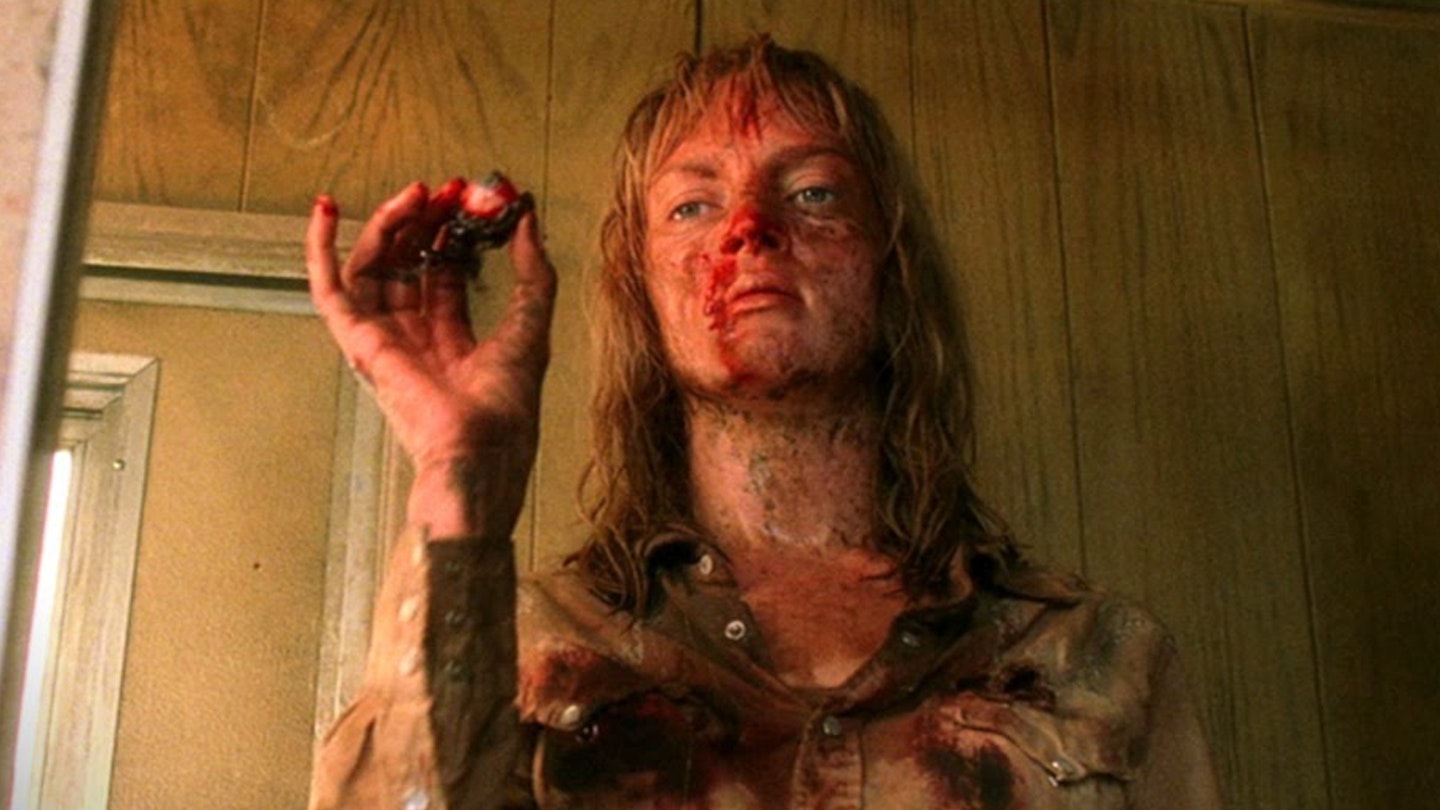 76) The third and final eye-pluck
Plucked eyeball count: 3. Call it poetic justice: Beatrix busts out what's rapidly become a signature move, bringing her Hanzo-on-Hanzo fight with Elle Driver to a bloody end by pinching the assassin's one remaining eye right out of her skull. That the Bride then squelches it between her bare toes (gip alert!) quite literally adds insult to injury.
77) Beatrix's blue Volkswagen
On her journey to take Bill down once and for all, Beatrix has a new ride – a stunning, baby-blue Volkswagen Karmann Ghia. "My Pussy Wagon died on me," she notes. The same car model pops up again in Once Upon A Time In Hollywood, and there are two likely reasons for its prominence in Tarantino's mind. For one, it appears in the opening credits of '60s spy show Get Smart. Secondly, Tarantino's dad had one.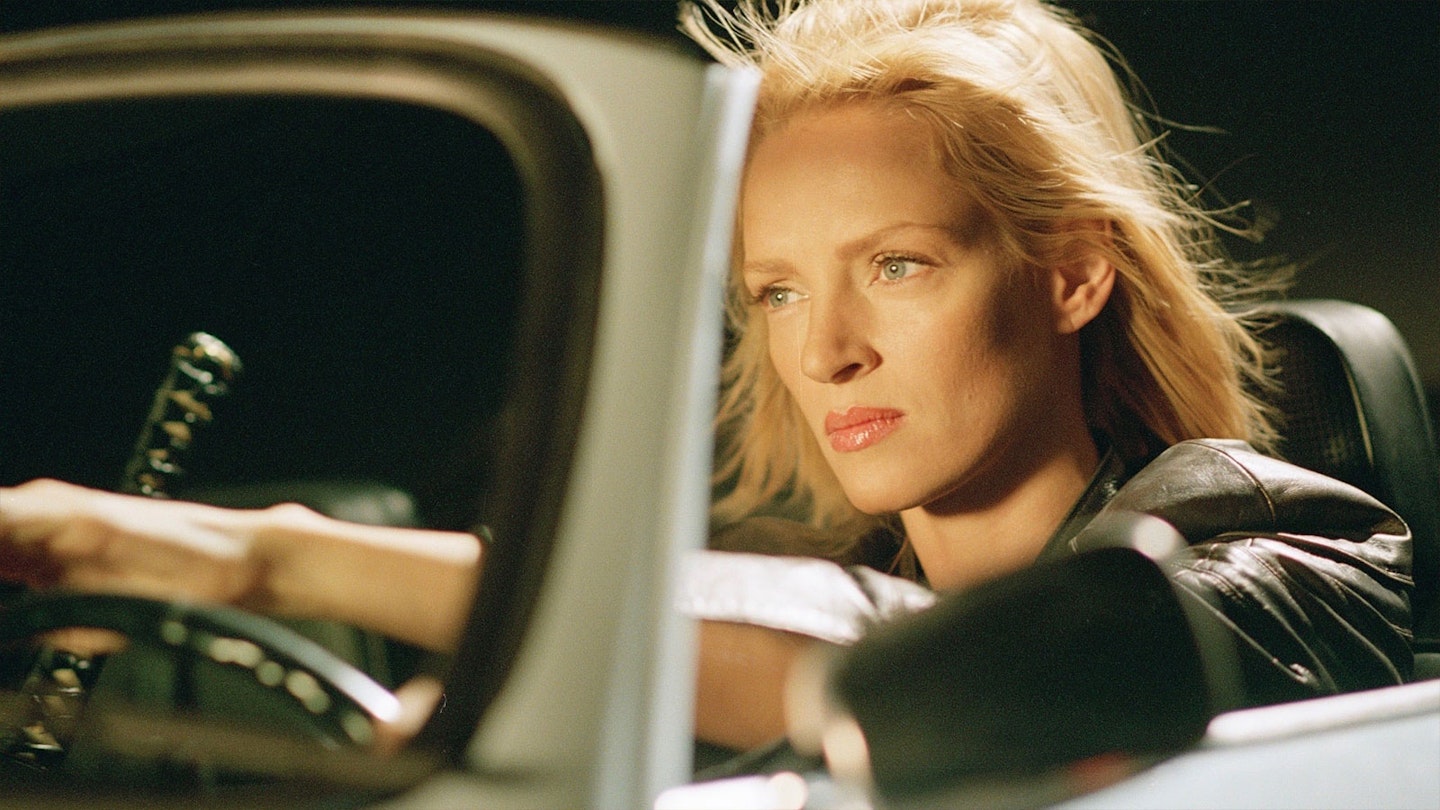 78) Bill's house
New Zoopla obsession: Bill's hacienda. A little bit mid-century modern, a little bit Frank Lloyd Wright, Bill's pad is seriously impressive. In real life, the house's exterior can be found on the Costa Alegre in Mexico – and at the time of shooting, it belonged to Seal and Heidi Klum. (They're no longer together – who knows if they held onto Bill's hilltop home.)
79) "Freeze, mommy!"
Even after Vol. 1's ending revealed that Beatrix's daughter actually survived, this is still a gut-punch – a sweet and deeply sad emotional maelstrom, as the Bride rocks up at Bill's pad to tick the final name off her list, gun in hand, and instead comes face-to-face with her adorable daughter. Little B.B. is caught up in the play-fighting too, wielding her own plastic green pistol – a mirror image of her mother. It's Uma Thurman's heartbreaking reaction that sells it – we see her face before we see B.B., and through her we feel the sheer shock, the absolute unexpectedness of it, evident in every element of her expression. It's a moment that's huge, and intimate, and – after all the carnage leading up to it – completely overwhelming.
80) The Beatrix-B.B. reunion
"Did you dream of me? I dreamed of you," asks B.B., as mother and daughter embrace for the first time. "Every single night, baby," replies Beatrix. As far as family reunions go, few are quite as dysfunctional or messed up as this, and Uma Thurman plays it beautifully: her face an alternating mixture of stupefying, heartbroken, relief, and pure rage at Bill for keeping her hidden for so long.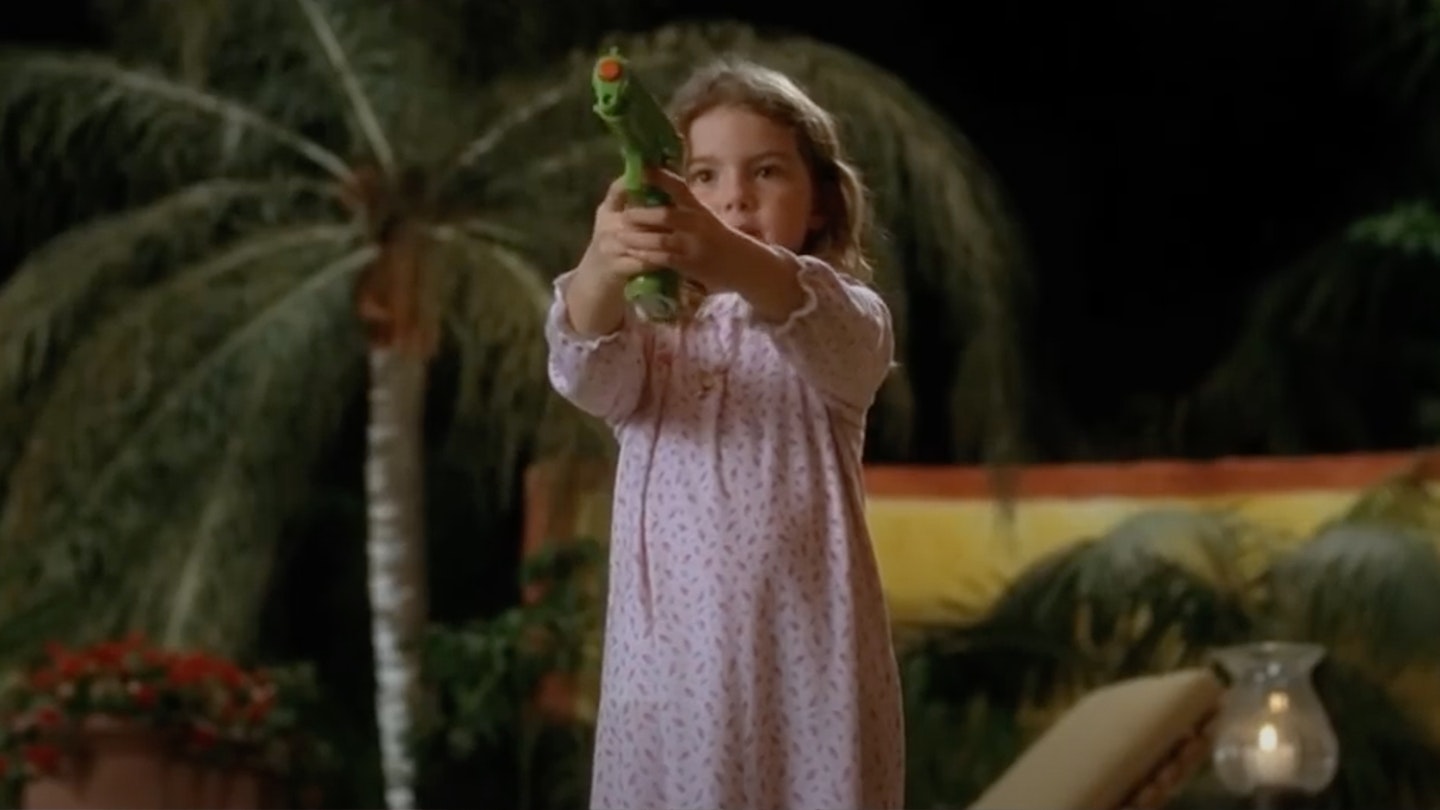 81) The domestic finale
After all the carnage, the katanas, the coffin, the kill count, and those crunched-up corneas, Kill Bill changes gears so significantly in its final act – reuniting the family Beatrix never got to have, and having them play out a (relatively) ordinary domestic night. We've seen Beatrix get her bloody satisfaction for hours on end – but here, she plays with her daughter, makes sandwiches with her, tucks her into bed. It's sweet, and poignant, and undercut with the sadness of all the years that Beatrix has missed with her kiddo. It's particularly fascinating to see Tarantino sit in that domesticity for so long – a filmmaker not exactly known for his scenes of homeliness. Still, it's all underscored by the inescapable fact: there's still one big name left to cross off The Bride's vengeful list.
82) Shogun Assassin
AKA, young B.B.'s choice of video to fall asleep to. She's truly her parents' daughter. And what a pick! Not just a samurai favourite, but specifically a compilation of films from the Lone Wolf And Cub series – the archetypal 'fearsome warrior protecting vulnerable child' story, providing a neat thematic rhyme.
83) The Superman monologue
Sure, it's not Tarantino's finest monologue (and critics at the time seemed to pick up on that). But Bill's exhortation around the alter-egos of various superheroes – noting that Peter Parker and Bruce Wayne are the 'real' identities of Spider-Man and Batman, while adversely Superman is the 'real' identity of Clark Kent – has perhaps aged better two decades on. Sure, superhero movies were becoming more prominent in the early 2000s, but in the decades since they've become pop-cultural cornerstones, with greater resonance for mainstream movie audiences. Question: would Bill think of the MCU as cinema?
84) The big Bill chat
After all that build-up, it comes to this: Beatrix and Bill need to hash out what went wrong, in words before they do so in action. With B.B. in bed, they sit at the table and talk it through like adults – the wrongs they bestowed upon each other. Beatrix faked her own death and went off the grid. Bill grieved. He sought revenge, and discovered that Beatrix was not only alive but moving on with someone else. "I… overreacted," he admits. Cue Uma Thurman's flawless delivery: "You overreacted?" Sure, the physical fight comes in time (see below). But the real juice here is in the conversation that you spend two whole movies waiting to watch unfold.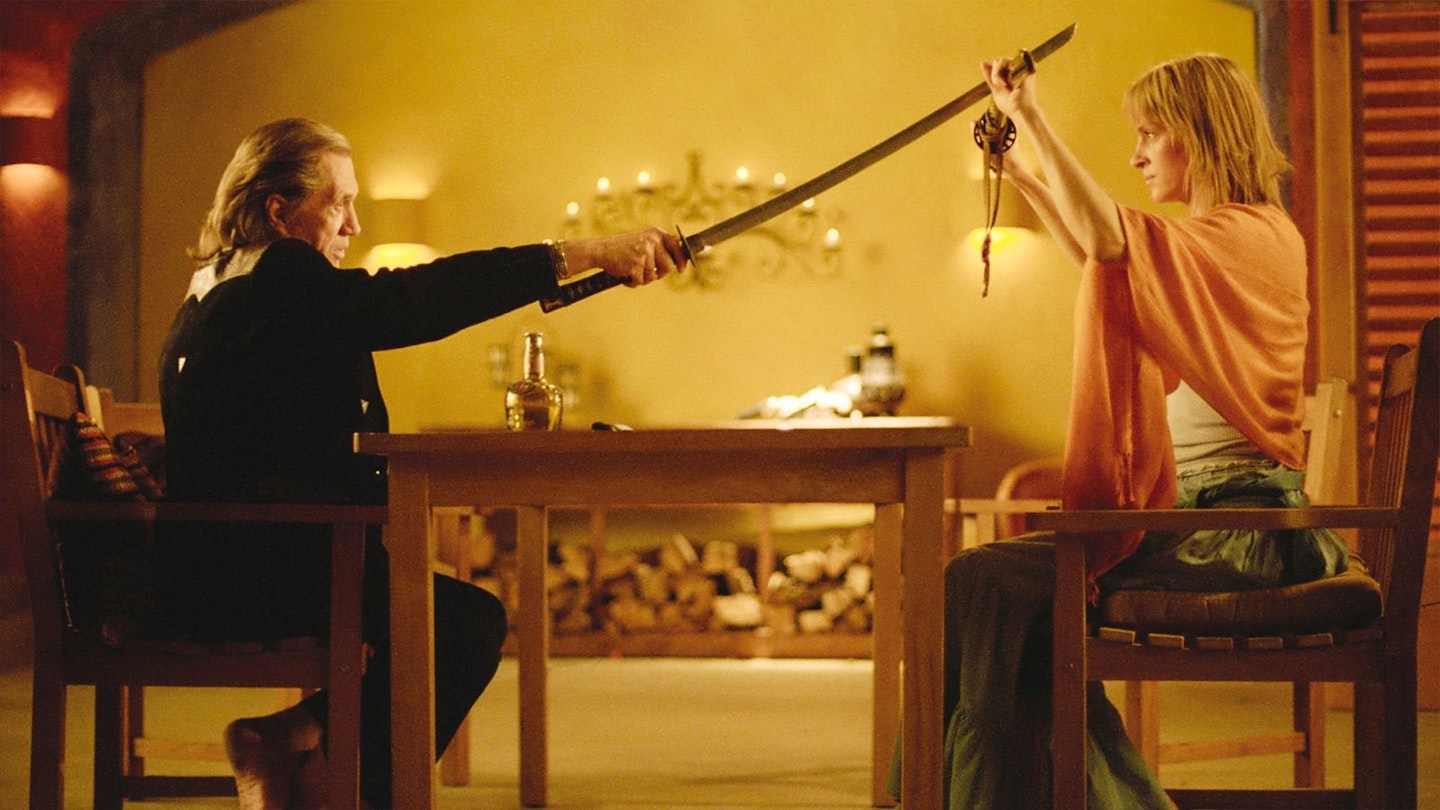 85) Chair-fu
Fair play, then, that when Bill and Beatrix do try and take each other out, it's so satisfying. QT somehow manages to deliver a type of brawl we haven't seen yet – both parties remaining seated while swivelling and swiping at each other with their respective Hanzos. The coolest move? Bill yanking Beatrix's sword from the sheath she's holding, only for Beatrix to 'catch' it again in the sheath when Bill tries to stab her with it. Masterful.
86) The Five Point Palm Exploding Heart Technique
Chekhov would have loved the Five Point Palm Exploding Heart Technique. It's mentioned several times in the run-up to Kill Bill's finale – and so, of course, it has to be deployed in the final reel for maximum narrative satisfaction. When Beatrix reveals that Pai Mei did, indeed, teach her "the deadliest blow in all of martial arts" (seemingly cribbed from Shaw Brothers flicks Clan Of The White Lotus and Executioners Of Shaolin), we get to see it in all its glory: a flourishing finger-based cardiac catastrophe, where the right combination of pokes, prods, twists, and jabs renders the receiver able to take only five steps before perishing on the spot. It's silly, spectacular, and the only way Kill Bill could have ended. Don't try it at home. You know, just in case.
87) The breakup analogy
Perhaps the great triumph of Kill Bill is this: come the closing credits, it's clear that this is Quentin Tarantino's great relationship drama. Just, this is how a relationship drama manifests in Tarantino-land. It's about the damage we do to each other, emotionally – how break-ups tear friends and families apart, how they create apocalyptic feelings of betrayal and a burning desire for revenge. Beatrix leaves Bill. He does the worst thing he possibly could in response. And ultimately, she comes back and quite literally breaks his heart face-to-face, delivering the final killing blow. The sheer catharsis when she's taken her freedom is breathtaking – Beatrix sobbing on the floor of her bathroom, an outpouring of raw emotion that swells into joyous relief. Queue Vol. 1 and Vol. 2 up with Midsommar and Scott Pilgrim Vs. The World for a bonkers quadruple-bill of unconventional relationship movies.
88) The happy ending
Enough violence. Enough bloodshed. The Bride – aka. Beatrix, aka. Mommy – has more than earned her happy ending come the closing credits. In the words of that final text card: THE LIONESS HAS REJOINED HER CUB, AND ALL IS RIGHT IN THE JUNGLE. The end.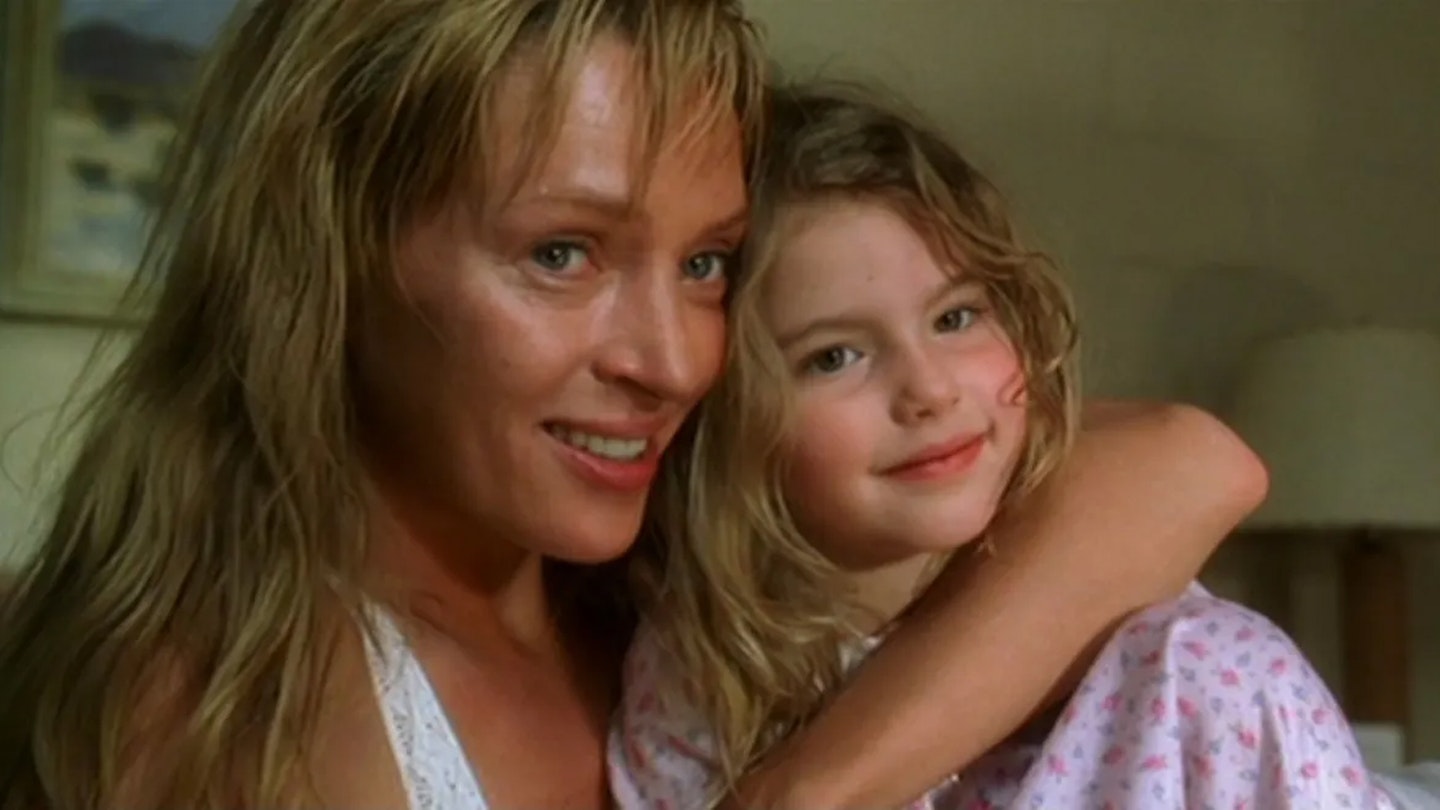 Kill Bill Vol. 1 and Vol. 2 are out now