He was the most ferocious, most charismatic action star the world had ever known. Now, with the martial-arts master inspiring a whole new wave of actors and filmmakers, some of them share tributes to the G.O.A.T.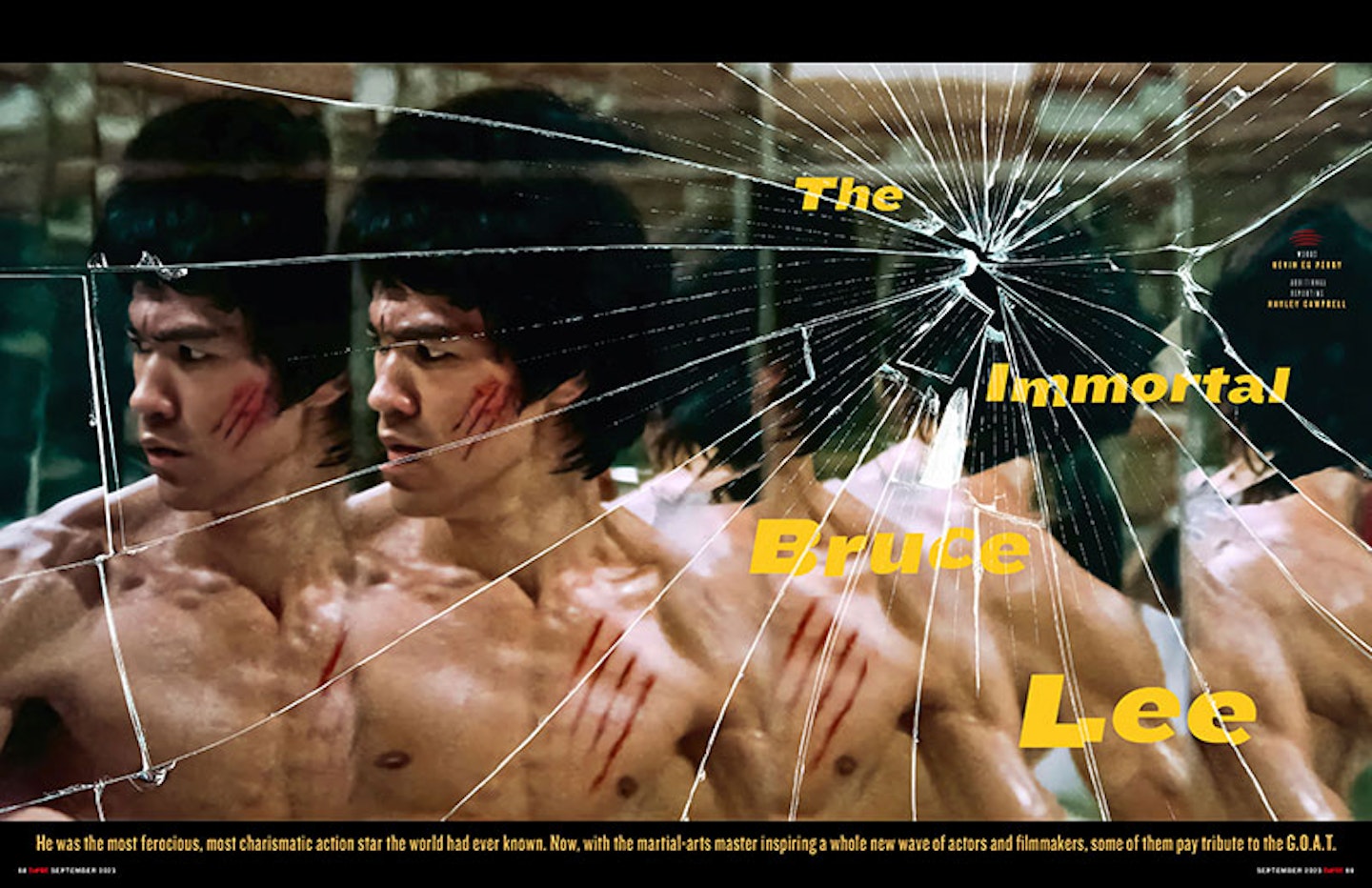 Read an extract of Empire's Bruce Lee feature from our September 2023 issue below, or see the full piece here.
The cameras couldn't catch him. In 1966, 25-year-old Bruce Lee was cast to play trusty valet (and kung-fu expert) Kato in The Green Hornet. The short-lived superhero series would be the first American show to put martial arts on screen, but there was a problem: Lee was simply too fast for the lens. "At first, it was ridiculous," he told an interviewer. "All you could see were people falling down in front of me. Even when I slowed down, all the camera showed was a blur."
Capturing Lee was no easy task — after all, his patented 'One-Inch Punch' clocked in at 188 miles per hour — and clearly Hollywood wasn't ready for him. Instead, he went to Hong Kong to make a trio of groundbreaking films, The Big Boss, Fist Of Fury and The Way Of The Dragon, which established him as a new kind of action star: a mesmerising fighter and nuanced actor with charisma to burn. Their huge box-office success paved the way for Lee's masterpiece, Enter The Dragon, which this year celebrates its 50th anniversary. Part spy caper, part martial-arts masterclass, the film also weaves in poetic snatches of Lee's philosophy. "It's like a finger pointing the way to the moon," he tells a young student about the importance of staying in the moment. "Don't concentrate on the finger or you will miss all that heavenly glory."
Tragically, Lee died from a cerebral oedema at the age of 32, just a month before Enter The Dragon was released, but today, half a century later, his legacy lives on. A fifth film, Game Of Death, was completed posthumously, and his impact can still be felt whenever a hand-to-hand fight breaks out anywhere from Marvel to Mission: Impossible. Here, filmmakers, actors and family explain why Bruce Lee remains undefeated as the greatest action star of all time.
To read this article in full, become an Empire member. You'll never miss an issue, be able to read every issue in full either on the website or in the app, PLUS you'll get access to member-only content and rewards.