It was only supposed to be a meme. And yet, if you made it out to the cinema this weekend – having most likely pre-booked your tickets, rapidly becoming gold dust as entire picturehouses sold out – you'll have seen foyers flooded with people doing the most (seemingly) deranged double-bill of recent memory: Christopher Nolan's soul-rattling atomic bomb creation story Oppenheimer, and Greta Gerwig's fuchsia fantasia toy story Barbie. There were pink outfits galore. There were countless discussions of the ideal viewing order. There were celebratory t-shirts designed specifically for the event. And it all came under one ridiculous name: 'Barbenheimer'.
The result has been box office dynamite. Already, Barbie has made $344 million worldwide, with a record-breaking $162 million debut in the States – giving Greta Gerwig the mantle of highest-grossing opening weekend for a female director. And Oppenheimer – a three-hour, often black-and-white historical political drama – was caught up in the chain reaction, earning over $174 million, with IMAX cinemas now sold out weeks in advance. It all adds up to the biggest box office weekend since Avengers: Endgame arrived in 2019, this time split across two non-franchise, non-superhero, non-typical juggernauts.
It's not the first time a viral trend has made the leap from internet gag to IRL phenomenon – last year saw Gen Z go wild for 'GentleMinions', where another seemingly ridiculous idea (dress up in your finest suits to celebrate the belated return of those sentient yellow Tic Tacs in Minions: The Rise Of Gru) resulted in major turnouts at the multiplex. 'Barbenheimer' began from a similarly 'Wouldn't it be funny if…' notion, when film fans discovered that Nolan's deeply serious A-bomb biopic was launching on the same day as Gerwig's deeply unserious plastic-fantastic comedy; the notion of seeing both in quick succession seemed inherently hilarious.
It went from a notion that was merely pleasantly ridiculous, to pleasantly ridiculous and an absolute must-do.
And yet, somewhere along the way, that idea mutated, gained traction. Maybe it was the way the memed designs – a figure, half-Barbie half-Oppenheimer, donning a hat; 'Oppenheimer' written in the Barbie font – quickly became purchasable items, morphing from a digital running joke into something tangible and real-world, as did the concept of actually seeing both on the same day. Perhaps it was the way that it encroached on the press tour for each film: Greta Gerwig and Margot Robbie posed with their Oppenheimer cinema ticket (sparked by Mission: Impossible's Christopher McQuarrie and Tom Cruise; notably, the trend didn't become 'Barbenheimpossible'), while Christopher Nolan called the notion of doing the double a "great" one. Like Margot Robbie's Barbie herself – and, for that matter, Oppenheimer's atomic bomb – what began as a mere idea soon became real.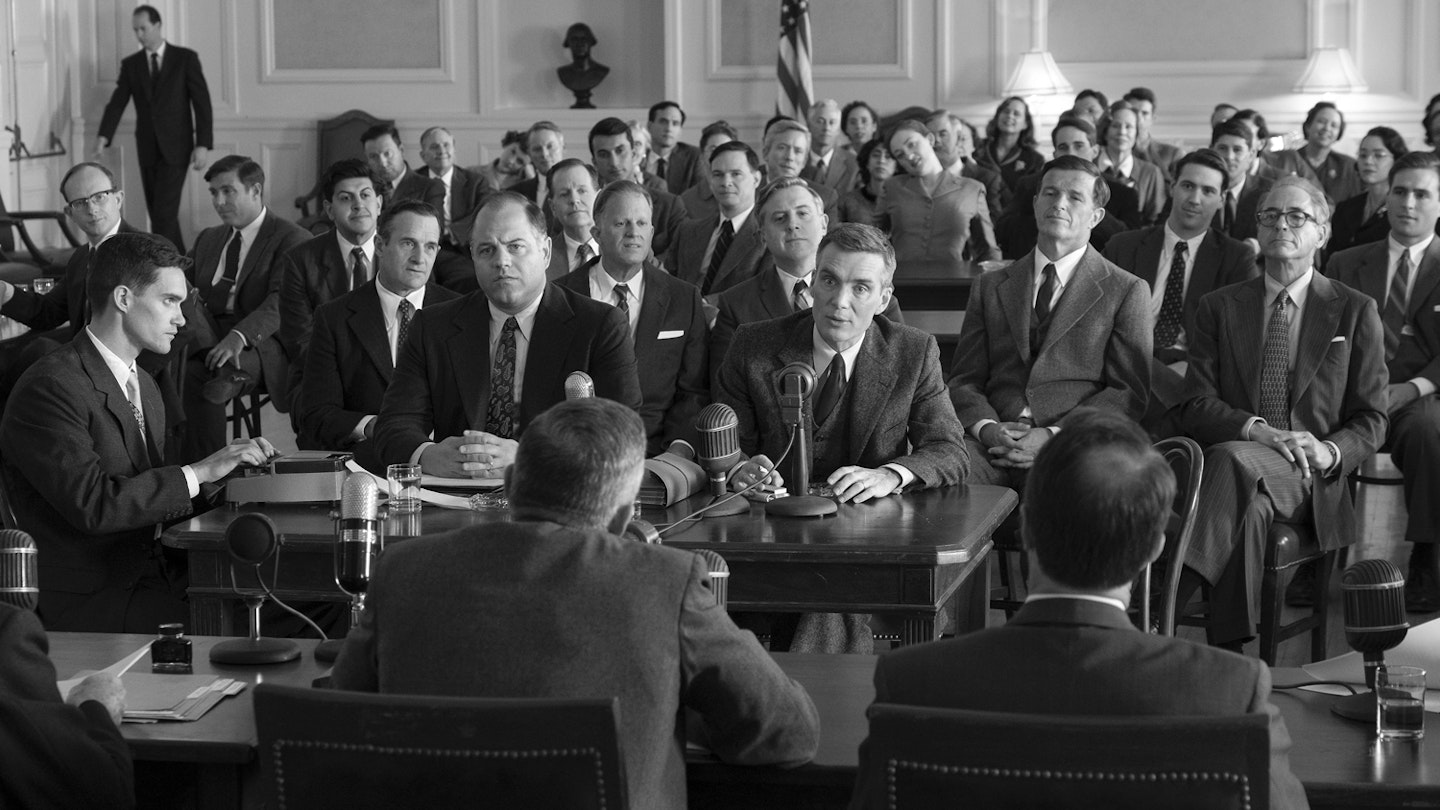 Surely contributing to the 'Barbenheimer' blowout is that both films received excellent reviews – after weeks of omnipresent Barbie marketing, a thunderous Oppenheimer campaign, and all the accompanying Barben-hype, the critical consensus for both Gerwig and Nolan's films was rapturously positive. And while strong reviews don't always equal strong box office, it had a catalytic effect here – evolving the conversation once more from the notion that you could watch both in a day, to the idea that you should; that each film stands as a triumph from a distinctive directorial voice, and that for all their seeming differences, to watch both back-to-back would mean seeing two of the best movies of the year across one single super-sized, super-cinematic outing. It went from a notion that was merely pleasantly ridiculous, to pleasantly ridiculous and an absolute must-do.
As the idea snowballed – the realisation that people really were going to see both spurring others on to do the same – it soon became clear that Barbie and Oppenheimer make for a surprisingly great double bill. The Day-Glo colours and wacky comedy of Barbie and the intense atmosphere of doom of Oppenheimer don't just weirdly complement each other; in Gerwig's (and co-writer Noah Baumbach's) hands, Barbie itself contrasts its gleaming surfaces with deep explorations of existential ideas. They are both, oddly, about reckoning with our purpose in life; about interrogating the (destructive) role of men in society; about bridging the chasm between ideas and reality. Just, one does it with neon rollerblades and a Dua Lipa disco track. And they're both big-screen must-sees – distinctive examples of impeccable filmmaking craft, delivering undeniable cinematic spectacle in a different way to the usual fight sequences of a summer blockbuster.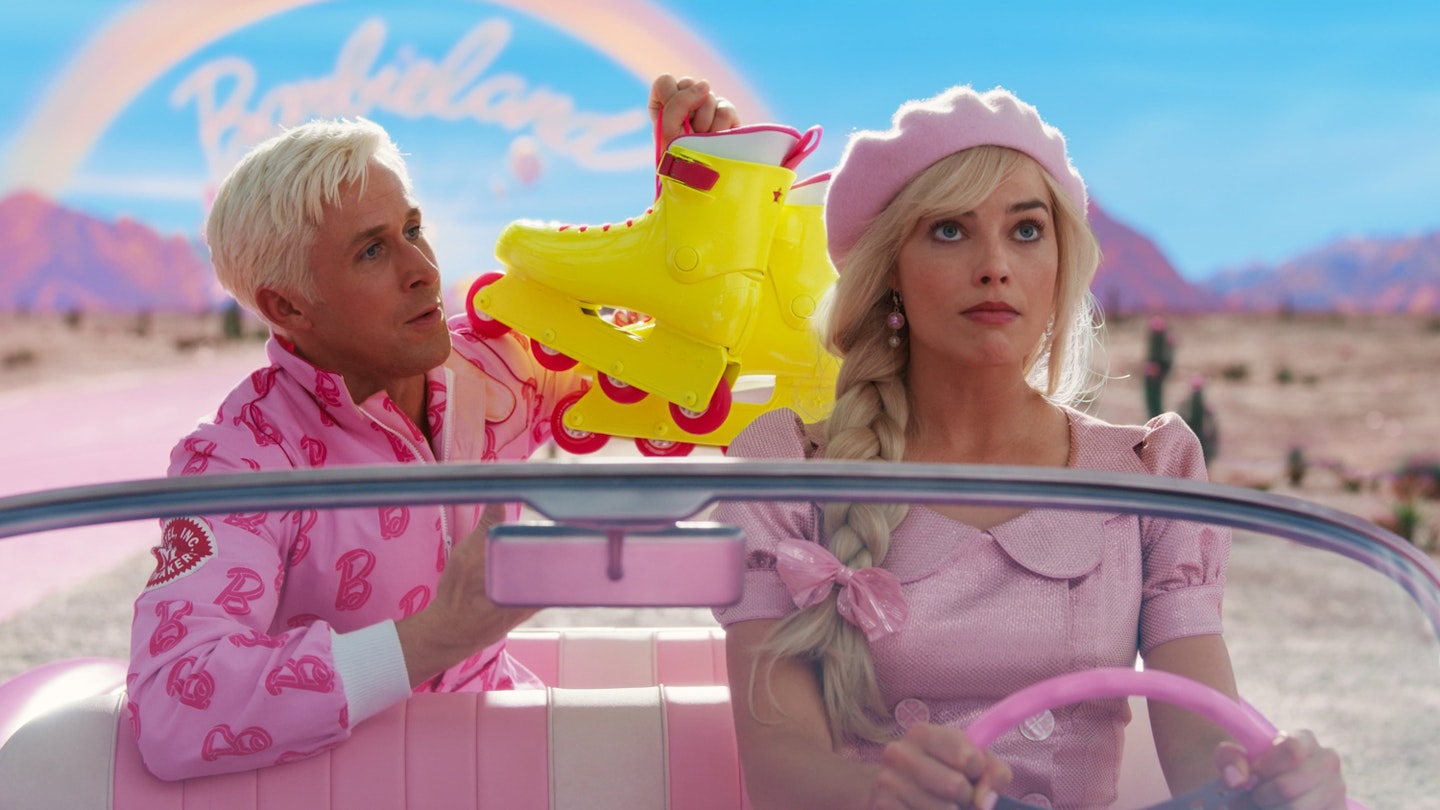 The cumulative effect of Barbenheimer created the very thing that Hollywood has perhaps struggled to conjure in recent years: the sense of an all-out cinematic event. It was one that people actively wanted to be part of: to contribute to the conversation of whether you'd seen one, or both; to share stories of how busy it was in the cinema; to see the most-hyped releases of the year in packed houses, all laughing together at Barbie's most uproarious jokes, or in a shared sense of deep terror at Oppenheimer's bomb blast. You really did have to be there – of everything to do in the world this weekend, being at your local cinema was the #1 destination. It's a rare but wonderful occurrence, most recently felt with Endgame's 'see it before anyone else spoils it' excitement, or Parasite's 'no, this is really one of the best and most enthralling thrillers you'll have seen in years' dismantling of the one-inch-tall subtitle barrier (as director Bong Joon-Ho put it).
And that's where cinemas have really won this weekend: whether driven by memes, by reviews, or by a simple desire to be involved, people have flocked to their local movie-houses this weekend, and probably had their best experience there in years. The lessons Hollywood takes from it remain to be seen – a Barbenheimer likely can't be manufactured, nor is it a simple case of counter-programming, nor necessarily a signal that audiences want more movies based on historic toy brands or, um, weapons of mass destruction. Perhaps it's a sign that sequels aren't the be-all and end-all anymore. Perhaps it's an indication that allowing talented filmmakers to take major risks and marketing them properly is the way forward. Perhaps people just wanted to wear pink and have fun – and who can blame them? But for whatever reason audiences entered their Barbie and Oppenheimer screenings, they likely left with a greater appreciation of the cinema experience. Your move, Hollywood.
Barbie and Oppenheimer are out now in cinemas